Wyoming is one of the most naturally beautiful and remote states in the US. For Wyoming homeowners, however, extra privacy and security are sometimes needed. When this happens, many homeowners opt for wooden fencing thanks to its natural, classic look. Six types of wooden fencing are particularly popular among Wyoming property owners in 2023: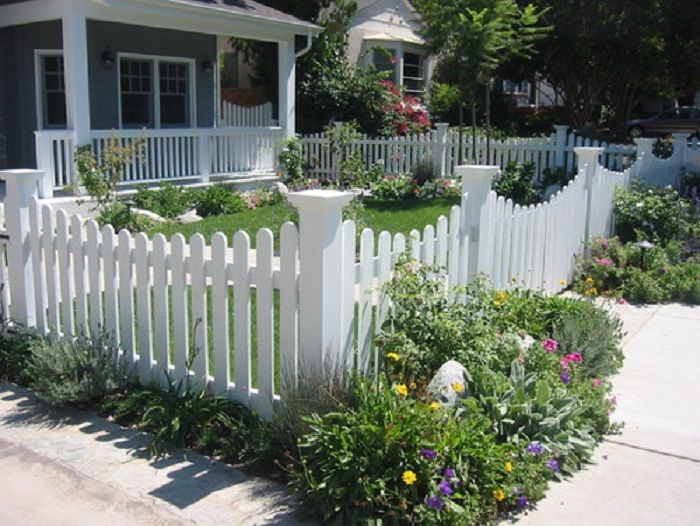 1. Shadow Box Fence Style 
The characteristic shadow box fence aesthetic is produced by the employment of alternate pickets on both sides of the fence, with a space in between. It seems solid when viewed from above because of these holes. However, from a certain angle, you can see through to the other side, making it a semi-private choice. The unique design elements of shadow box wooden fencing have made them popular among hipper Wyoming residents who are looking to stand apart from the pack. Additionally, the design allows air to pass through the pickets, making it an excellent choice in the event of strong winds. Because each side of the shadowbox design is identical, neither you nor your neighbor will have a different fencing aesthetic to look at, making it a friendly, considerate choice for fencing in a crowded Wyoming neighborhood. The ease of installing shadow box fencing is made even more simple thanks to post drivers and skid steers. 
2. Rail Wood Fencing Style
Long, rectangular timber rails with a smooth cut are strung between substantial posts for the rail wood fencing style. These fences don't have the same rustic, rough-hewn appearance as split rail fences (which we will dive into below), but have many other unique features that appeal to Wyoming homeowners. The standard spacing and height for horizontal posts are 6 feet apart and 5 feet, but this might vary depending on your property's unique security and aesthetic needs. Rail wood fences are typically regarded as functional, rather than ornamental, and can include two, three, or four horizontal rails to keep livestock from being free to roam. Farmers and ranchers have frequently used rail wood fencing around their properties in Wyoming. 
There is no better way than utilizing wood logs and lumber for the Rail Wood Fencing Style. No need to worry if you can afford the lumber since you can use a chainsaw to cut wood logs into lumber in a rather convenient way. This way, you'd be able to get along with this style without the need of utilizing extra materials. 
3. Board-on-Board Fence Style
Every other picket on a board-by-board wooden fence is fastened to the side of the rail on the other side. Although the additional material needed raises the cost, the overlapping design produces a strong, robust fence that is equally appealing from either side. Board-on-board fencing is excellent for anyone looking for the most seclusion because there are no gaps or spaces between the pickets. You have more possibilities by being able to position the pickets either vertically or horizontally. These fences are a common sight throughout Wyoming, and the style looks good surrounding any type of property. That being said, this fencing is meant for residential properties and is not ideal for Wyoming residents who are raising livestock. 
4. Split Rail Fence Style 
Split rail fences are popular for homes in rural areas, farms, and ranches because they have a rustic appearance and can be utilized for decoration or utility. Split rail fences are most frequently used for ornamental purposes and are frequently utilized to mark a residential property line from the road. Split rail fences function well for large animals like horses or livestock but are less effective at keeping smaller animals like dogs within or outside the property because of their large apertures. For landowners like farmers or ranchers who need to enclose large swaths of land, split rail fencing is a cost-effective option. Wyoming homeowners have been using split rail fences for decades due to these advantageous features. The fencing is often paired with electric cattle fencing on Wyoming cattle farms. 
5. Lattice Fence Style
Lattice fencing has crisscrossed strips of wood to create a beautiful, ornamental design, much like the lattice on a garden trellis. The material for wood lattice can be used for substantial fences or as a decorative cap for an alternative design. Because it keeps away deer and rabbits while allowing light and circulation, lattice fencing is effective for gardens. It is also less expensive than other types of wood fencing. It's also easy to install because it comes in pre-made panels. Homeowners who want casual-looking fencing that can still help with Wyoming wildlife will be impressed by the many capabilities and benefits of lattice-style wooden fencing. 
6. Louvered Fence Style
A louvered wood fence has pickets that are all inclined in the same direction. This enables complete privacy from one side while allowing visibility and airflow from the other. These louvers can be placed either vertically or horizontally. They're excellent for giving your pool, deck, or patio a luxurious, contemporary appearance. For Wyoming homeowners who live close to their neighbors, louvered style wood fencing is one of the most ideal options out there. Its mixture of affordability and aesthetic appeal, not to mention the privacy it adds to a property, will impress any Wyoming homeowner. 
Stay Secure in 2023
The right fencing setup can keep your property secure and stunning in 2023. Wyoming residents often enjoy a high degree of privacy already, due to the state's low population, but the right wooden fencing can turn your house into a dream home.