Type toilet paper rolls on Google, and one of the first question is "Can I Sell toilet paper rolls"? This might come as a surprise, but yes, some people buy it.
And of course, people sell empty toilet paper rolls. Look at the crafts you can make, and you will think twice about throwing away your empty rolls.
From seed pots to cable holders, there are a variety of crafts you can make to fix your toilet. If you do want to sell them on eBay, Amazon, or similar website, you need higher quantities.
So, let's take a look at some of the crafts you can make using toilet paper rolls.
1. Faux Iron Wall Art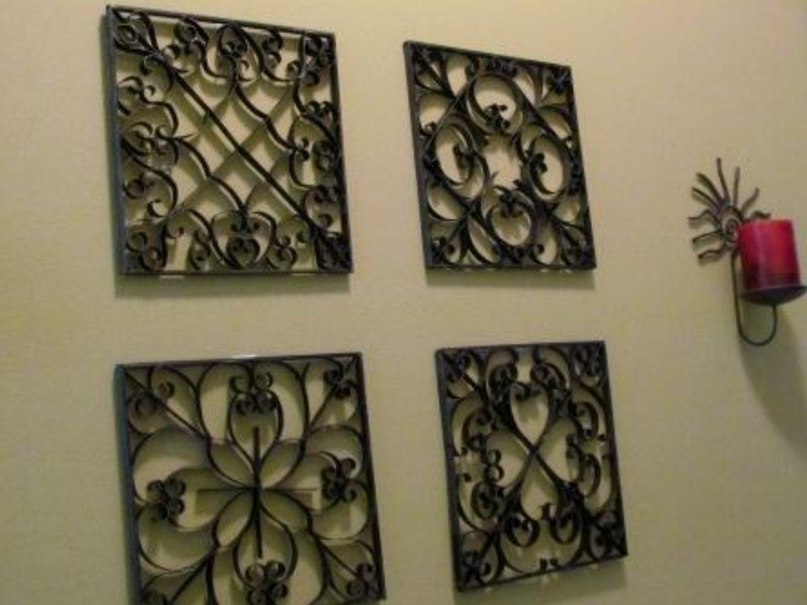 We start with one of the most popular craft projects with toilet paper. Yes, you read that right, you can make art with empty toilet paper rolls. Nobody will know you used toilet paper for this wall art. And that is saying a lot.
2. Jewelry Stand
Ask yourself, is your jewelry organized? How much jewelry you have? Women know how hard it is to organize the jewelry. All those earrings, bracelets, and so on. They take up a lot of space. But more importantly, they present clutter.
So, do you want to invest in a jewelry holder? Can you spare $20 to $30 for a decent holder? Or you want to make it for a few cents?
3. Fire breathing Dragon Craft
Here is an item you can make for home parties, birthday parties, or just something to play with. Kids love the fire breathing dragon. And it is so simple to make it. And the pictures you can make are amazing. Imagine flames coming out of the mouth when you blow into the tube? Just be careful when playing.
4. Photo Stands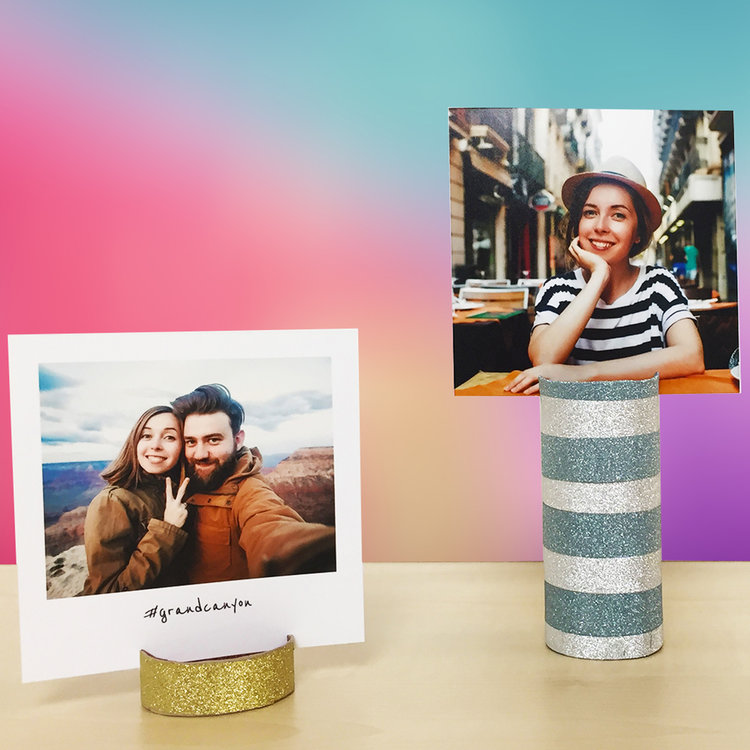 If you want to get your creative juices flowing with something simple, we have a great project for you. This is one of the simplest DIY crafts you can make with toilet paper. Recycle it to create different photo stands. Time to display those photo prints, pictures, and any other print or image you want.
5. Scarf Holder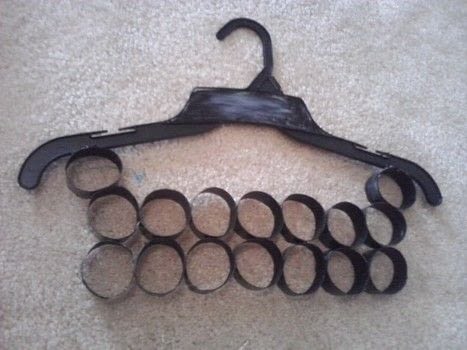 Scarves are another item in the closet that can take up a lot of space. If you have a lot of scarves, they will quickly clutter your space. With a simple way, you can keep them organized. This scarf hanger needs only some toilet paper rolls. Paint it in the color you want, and then glue it to a plastic hanger. That is it. Sounds simple enough?
6. Doll Castle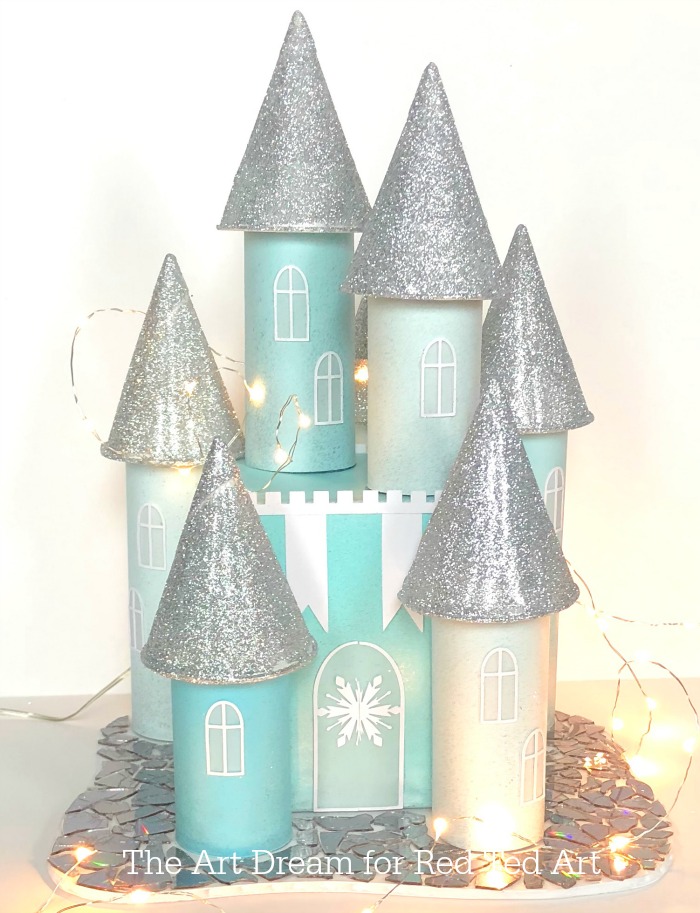 Kids love castle toys. They are great, magnificent, and grandeurs. But buying a big castle toy can cost hundreds of dollars. We have a better idea.
You can use this craft to play with your kids while making the project and afterward as well. You will need a lot of recycled materials. But crafting this will keep you and the little creators busy for hours.
7. Knife Sheath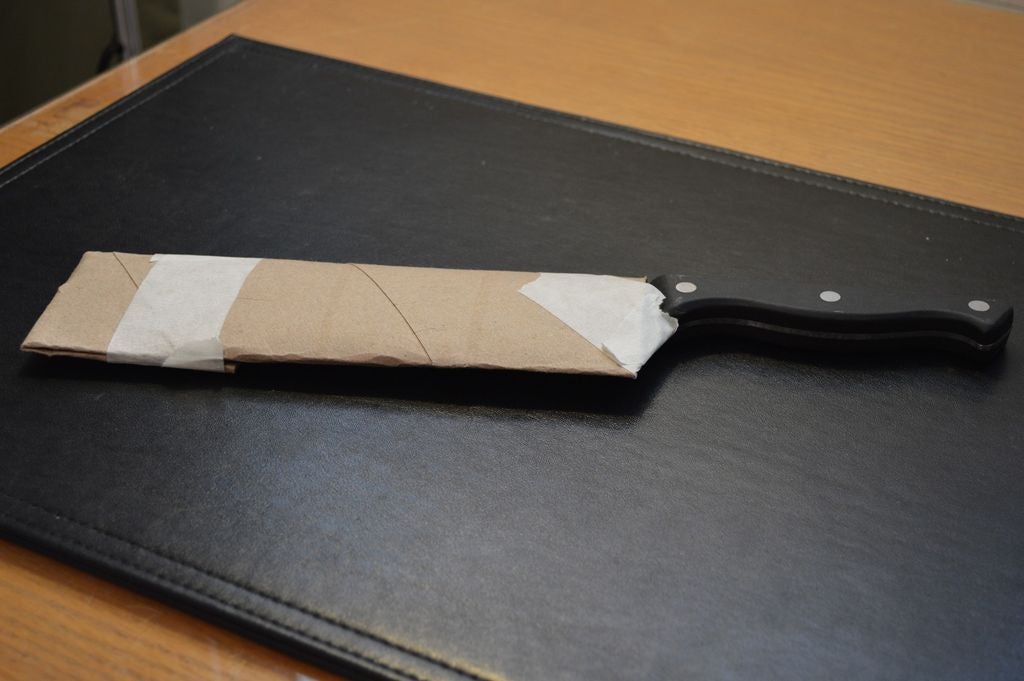 Do you need a sheath to protect your knife? Now you can make it. There are tons of knife sheaths on the market. Some are plastic, others are leather. But they all have the same purpose. And that is to safely transport knifes. Now, you can make one out of toilet paper rolls.
8. Desk Caddy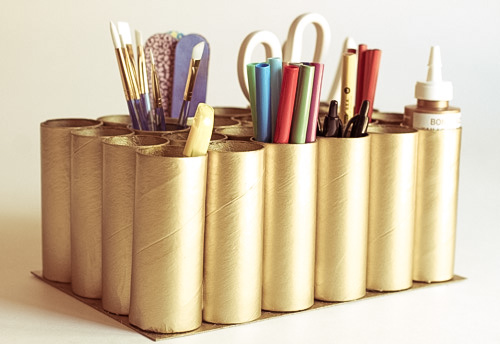 Toilet paper rolls are now one of the best dirt cheap household items for a DIY project. And you can use the same project for kids and adults. Yes, kids can use this DIY project for pre-school crafting. As for adults, the caddy will come in handy in your office. Use it to organize your pens, pencils, and other tools.
9. Shoe Box Toy Car Garage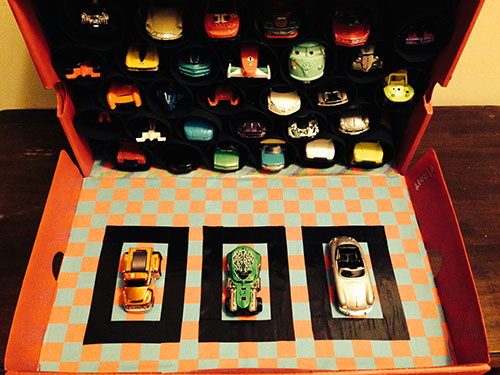 Kids love playing with cars. Boys more than girls, but we will not go that far. One of the ideal gifts for a baby boy or a kid boy is a toy car garage. But they cost a lot. And your kid will probably forget all about it in a week or two.
So, instead of splurging hundreds of dollars, we have an idea how to make a toy car garage. You need a shoe box, some empty toilet paper rolls, and some free time.
10. Jewelry Organizer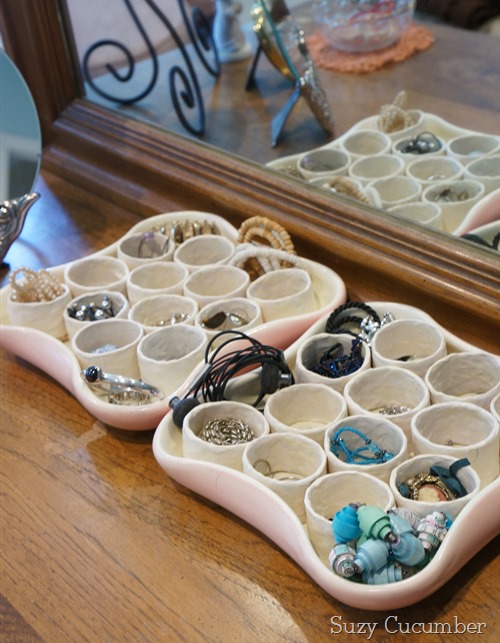 We had a jewelry holder at the beginning. But let's try a different idea for settling that mess of jewelry. Digging something out of a tangled jewelry mess is a big challenge. Enter the toilet paper rolls jewelry organizer.
11. Toilet Paper Marble Run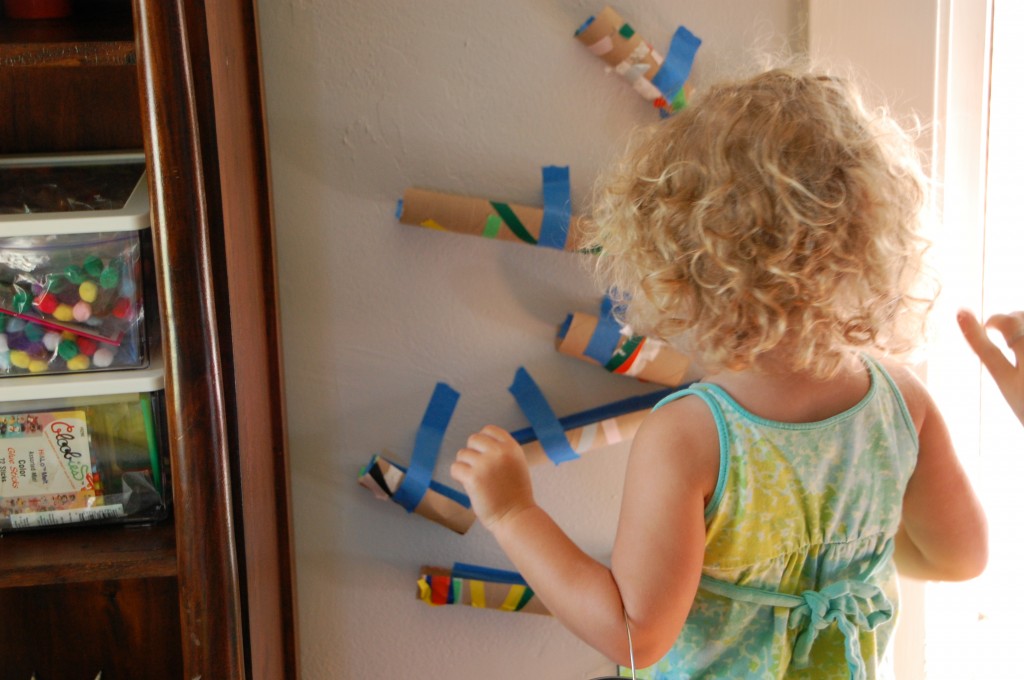 Marble run is a popular game for kids. It is a flexible and plastic track built from two parallel rails. Think of it as a railway. You can make a variety of roller coaster structures easily. Your kids will love playing with this DIY marble run. And it will cost you just a few bucks to make it.
12. Hard Eyeglass Case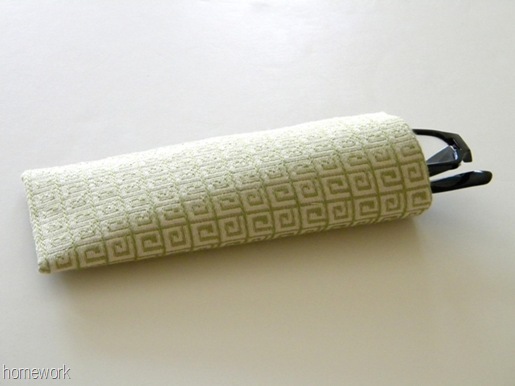 Do you happen to lose your eyeglasses often? Do you need something to store and keep them safe? Well, it is easy to make this eyeglass case.
13. Flower Bank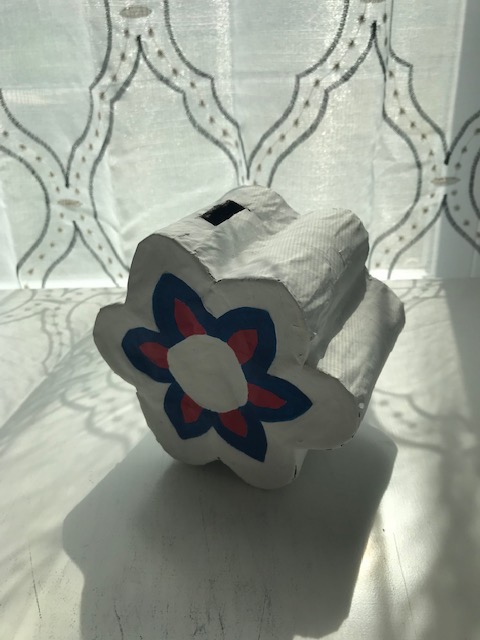 This DIY project will make a great decoration in your home. Now, making it can be a bit messy. But it is well worth the time and mess. You can follow the steps to make this particular, or customize it and build your own.
14. Gift Pillow Boxes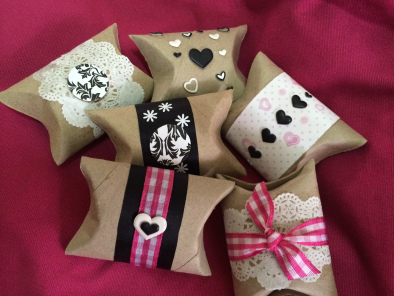 Pillow boxes are great for wedding gift packaging. But you can use them for so much more. They are perfect boxes for small items, jewelry, or anything similar. And now, you can save money by making your own. And the best part is, you can customize it any way you like it. Think of it as a gift for gifting the original gift.
15. Cord Organizer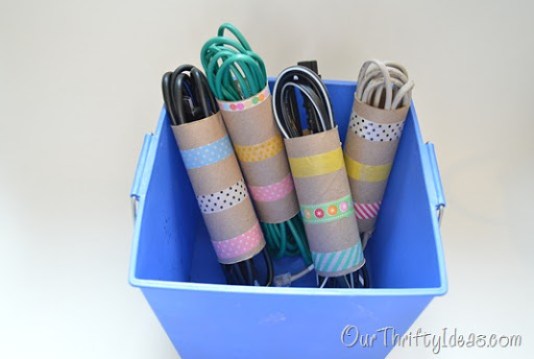 We live in a modern world. That means a lot of technology. And that translates to cords and cables all around the house. It can get messy quickly. Today, we want to share with you an idea how to organize your cords using toilet paper rolls.
16. Zoo Animals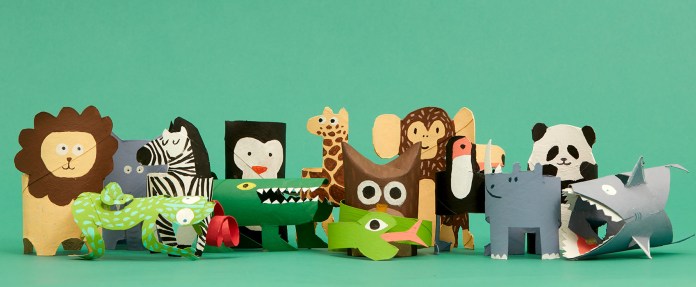 Take a wild guess, how many animals you can make with a toilet roll? Well, the answer is at least 12. We have an idea for that many. Once you master the technique, you can even come up with new characters. Make them tiny, small, tall, scary, cuddly, or anyway you like it.
17. Seed Starters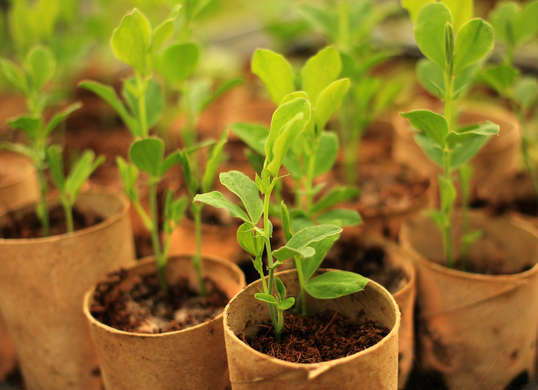 The best part about the last project is you can use it indoors or outdoors. You can make an indoor garden, or use it for your outdoor garden. These seed starters are just so easy to make.
So, what is your favorite toilet paper rolls DIY craft? Do you have any other idea for recycling the rolls? Do tell!