Proper landscaping offers numerous benefits. Significantly reduced carbon footprint, improved air quality, preventing water damage, and providing a suitable environment for plants and trees are some of the benefits in question.
There are a lot more than the aforementioned. For more on this subject, you can visit: https://build.com.au/.
People who decide to landscape their immediate environment are presented with two options. It is either they do this on their own or make use of the services of professionals in this line of work. In this article, we will discuss the benefits of both options and a few other related subjects. So, keep reading to find out more.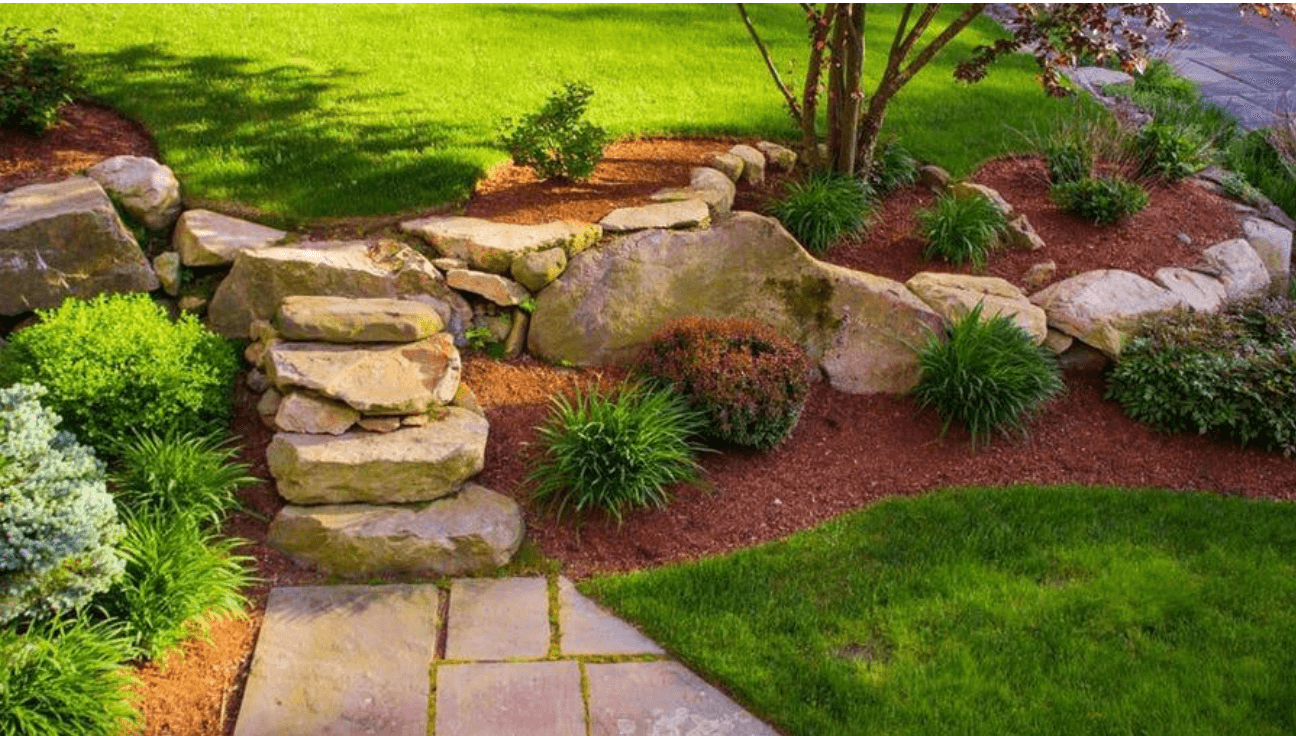 Both options have their advantages. Understanding the advantages of both options increases your chances of making the right choice. To this end, here are a few of the benefits in question:
Pros of Using Professional Landscapers
Expertise & Experience
The quality of services that well-experienced and highly skilled professionals can offer counts for something. This is given how they are more likely to offer top-quality services.
This is what you get when you engage the services of professional landscapers rather than attempting to landscape on your own. So, you should consider professionals in this line of work if you are very invested in having a well landscaped surrounding.
Time-Saving
It is a very time-consuming activity. The time that will be spent on the project is dependent on factors like the natural state of the surroundings, objectives, and size of the surroundings.
Regardless of the varying factors, these professionals have all the time it takes to get the job done. Speaking of how using the services of professional landscapers is timesaving, this is also because they are quicker than DIYers. Their vast experience and expertise are reasons for this.
Maintenance Services
Proper landscaping also requires regular and proper maintenance services. There are maintenance practices that an amateur may not be aware of.
This is certainly not going to be an issue with experts. They know and are capable of implementing the right maintenance practices. This way, the surroundings would not only look great during the early stages of the project. Rather, the pleasing look will remain the same or even better as long as the area is properly maintained.
Access to Resources
Regardless of what your project entails, professional landscapers have better access to the right supplies and resources at large. This is whether the project entails irrigation, paver construction, retaining walls construction, soil treatment, among other projects.
Your options as an amateur trying to perform landscaping tasks are likely limited. For example, you may only be aware of very few plants and materials that you can make use of. Professionals have a broader understanding of these things and this is why they are in a better position to advise you on landscape designs and even supplies.
Compliance & Permits
Permits are required in certain parts before landscaping jobs can be carried out. By and large, there are guidelines on how these projects should be executed. People who decide to engage in this project by themselves are very likely to violate these guidelines. You can click here to find out about landscaping guidelines in the city of Sydney for example.
The need to obtain permits that may only be filed by professional landscapers even makes DIY landscaping almost impossible in certain places. In short, you are almost certain of adhering to all the required rules when you trust professional landscapers with your landscaping projects.
Pros of DIY Landscaping
Cost Saving
This is a common justification for those that prefer to handle landscaping projects on their own. They can have the task executed at a reduced cost.
However, some measure of expertise is required to make sure of this. This is because some costly mistakes can make DIY landscaping more expensive than engaging the services of professional landscapers.
Learning Experience
DIY landscaping can be a great idea if you are someone open to learning new things and acquiring new skills. However, you need to take some time to understand the basics before you delve into such a project.
Furthermore, it is also possible to learn when you engage the services of professional landscapers. This is because some of them are very open to walking clients through the various steps.
Sense of Accomplishment
This is another reason some people might prefer DIY landscaping. For example, the whole family (including kids) can work on this project together.
This affords some bonding time, as well as a chance to have a sense of accomplishment completing the project. For some people, this is regardless of how long the project takes and how substandard it is.
Local Landscape Suppliers
It would be better to trust local landscape suppliers for materials needed for landscaping projects. For one, this is because you would be contributing positively to the growth and development of the local economy. But besides this, here are some reasons to get your landscaping supplies from Local Landscape Suppliers:
Product Variety
Several local landscape suppliers have a wide variety of supplies that you need for your project. These are supplies in the form of gravel, plants, stones, pavers, soils, mulches, and much more.
Practical Knowledge of Local Conditions
Various parts of the country have their landscaping uniqueness. This would usually influence the sort of products and services offered by a local landscape supply store in the location. So, you stand a better chance of finding the right landscaping supplies from a local supply store.
Accessibility
Patronizing a local landscape supply store means that what you need for the project is easily accessible. This will positively impact logistics, as well as the cost of the purchased supplies. Speaking of logistic ease, some suppliers even have delivery services.
Conclusion
Whether you choose to handle landscaping projects yourself or engage professional landscapers for this purpose, there are benefits involved. However, one option seems to offer more advantages than the other, and that is using the services of a professional landscaper. So, you should seriously consider it if you are interested in getting the best out of your landscaping project.