When you hear a person refer to a culver, they refer to either a drainage ditch or to a pipe used to extend a drainage ditch under a feature. Usually, that feature is a road or driveway. Many years ago, a culver was considered to be an eyesore. But lately, with culvert landscaping ideas, you can hide it from your sight. And make your property look beautiful in the process.
Now, if you are a homeowner in an area without storm sewers, you probably know that the culvers that run along your property are protection against flooding. Every spring thaw and summer storm can cause a flood. Landscaping at the intersection of the culvers involves more than just grading and plunking down a shrub or two.
But do not worry. Today we will try to give you a couple of culvert landscaping ideas. You can turn your culvert into a beautiful piece.
Achieving landscaping balance
Before we get to some of the landscaping culvert ideas, let's talk about the balance. Any landscaping must balance the need to make the culvert attractive with the idea to keep it clean. The function of the culvert and your driveway may conflict. Sometimes, the driveway might cross the culvert.
And if you fill the culvert, the heavy rain might wash out the driveway. Striking the balance is the most challenging part.
What are some of the things you need? Well, for starters, you need buffers. A buffer along the driveway will absorb and filter some of the material that will roll directly off the roadway into the culvert. A good idea is to plant the buffer with tough plants, think day lilies or native shrubs. It will help break down compounds into usable carbon and nitrogen.
Next is erosion control. This process is quite important, and homeowners can address erosion by forming gentle slopes into the culvert from the driveway level. You can achieve that by building retaining walls out of stone or pavers.
Culvert Landscaping Ideas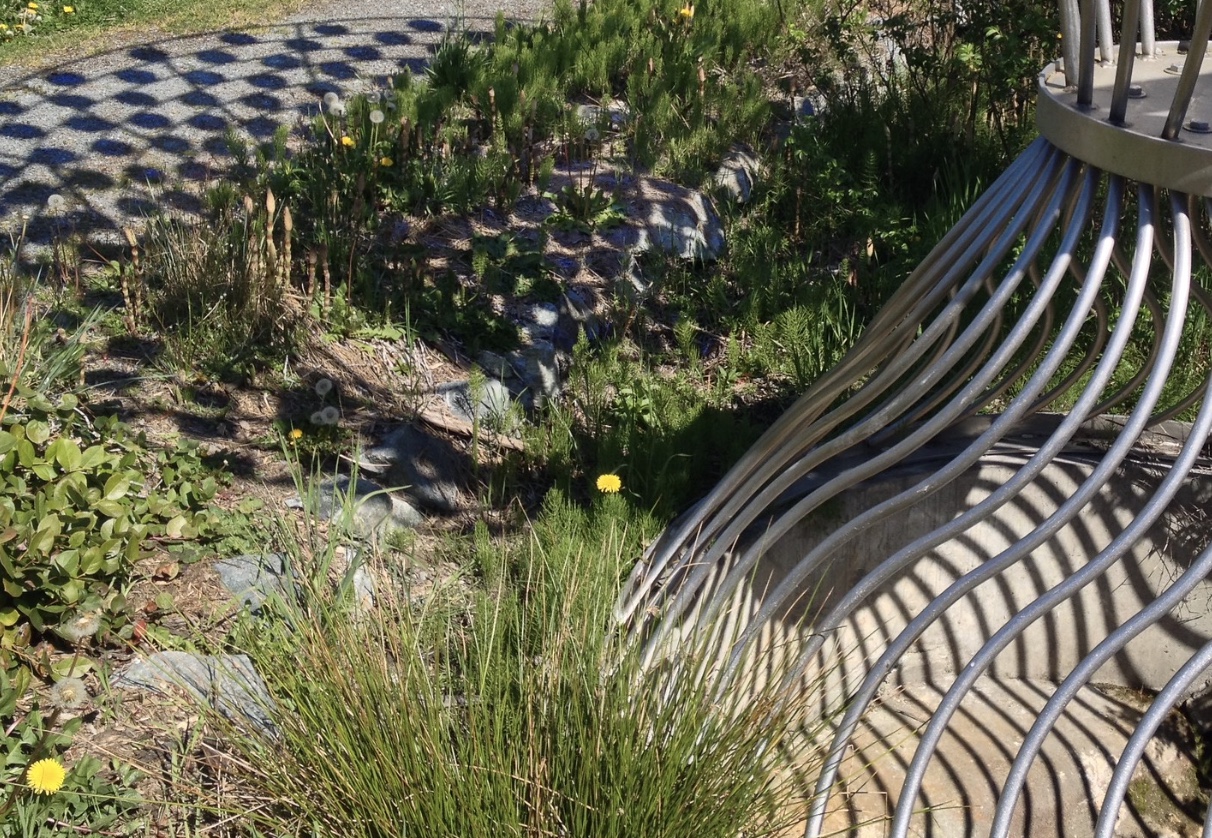 What is the best part about culvert landscaping? Well, you can turn landscaping for water drainage solutions into features that will enhance your yard. And at the same time, protect natural waterways.
How does landscape drainage work?
Before we get to some of our ideas, let's talk about how does landscape drainage work. All of these yard drainage ideas allow stormwater to sink into the soil gradually and reduce flooding in the process.
Plus, they help with pollution. These landscaping ideas filter out oily residue from cars naturally. So, with culvert landscaping, you cure your wet-basement problem and help the environment.
With that in mind, here are some drainage systems that you can try.
Hedges
Thick-growing shrubs will create a low-growing hedge or a natural barrier. It will block the view of a culvert from the yard. We recommend broad-leafed evergreen bushes and shrubs.
Because these shrubs are long-lasting, you can add them slowly and expand your landscaping over time. Always determine the eventual size and shape.
Swales
A swale is a depression that follows the contour around the base of a slope. It can be natural or created, channeling stormwater from one place to another. Swales filter runoff along the way by allowing it to sink into the soil.
Plants located on the sloping banks and down the center of the channel take up much of the water. You also have to have fast-draining soil.
A small swale can carry gutter water from your house to a dry well. A more substantial one can run along the base of a hill above your house and divert water around it.
You can build a small swale by yourself, but for a long one, you need to hire a professional. The goal is to carry water to a place where it can be released safely. Think of a garden bed with good drainage or a buried dry well.
Vines
Another way to landscape with a culvert in mind is to build trellises to screen the culvert. You can plant them with fruit. Think grapes or flowering plants such as clematis or morning glories.
Leaves of these densely growing vines will help screen the presence of a culvert from view. If you use vines that double as ground cover, like ivy, you can plant them in the culvert and prevent erosion. It will also hide the presence of a culvert pipe.
Rain gardens
Last, but not least on our list is a rain garden. These rain gardens allow water to pool during a downpour, and then slowly percolate into the soil. Compared to the swale, they are much better. Swale is a travel route for water, but a rain garden is a destination.
Think of rain gardens as an appropriate drainage spot for steeper slopes. They can handle much more than a swale.
Now, the challenge with a rain garden is designing one to handle all of the runoff from a roof or a driveway needs careful calculation. You can always experiment. Build one, see what happens after a storm, and if needed, enlarge it.
But it is better to call a professional that will get the job done. Just make sure to locate the garden at least 10 feet from your house and at least four times that far from a septic system or steep slope.