It is important to ensure you have meditative places to retreat to in your personal space to maintain quality of life and make sure you are utilising your space effectively. If you want to create a more relaxing environment in your garden, there are multiple ways you can do this. We have conveniently compiled a list of 10 ways to turn your home into a meditative space below.
Serene water feature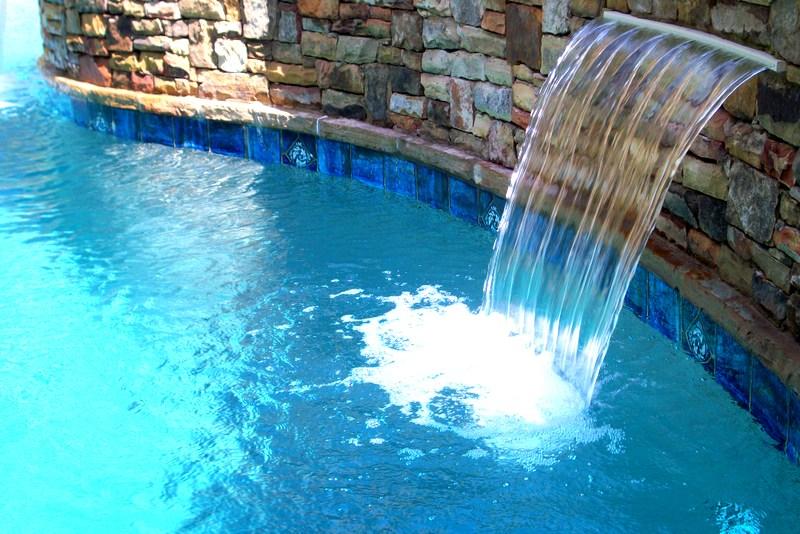 A perfect way to make a relaxing space you can enjoy in your garden is by adding a serene water feature. Running water is relaxing and a great way to create an environment you can meditate in. There are multiple ways you can add a water feature to best suit your space, regardless of your budget. Not only will this positively affect the atmosphere of your garden, but it can improve the aesthetic value of your area and bring a more modern appearance.
Lighting 
Lighting is a hugely significant way you can alter the atmosphere of a space. By adding ambient lighting to your garden, you can easily create a relaxing atmosphere perfect for meditation. Warm lighting can make your garden more homely and comforting, which will make you feel more inclined to meditate. Additionally, adding lighting to your space is more functional and will make your garden an alfresco living space, ensuring you can use your space day and night. 
The addition of a multilevel deck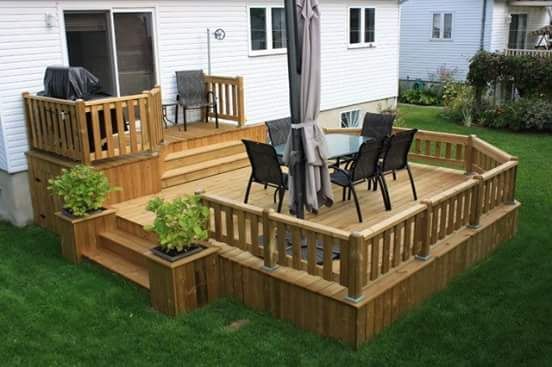 An option you can utilise to make your space more relaxing is the addition of a multilevel deck. You can add dimension to the area and even section off parts to create a more secluded area designated for meditation. Not only will you feel at one with nature,
 but you can be comfortable whilst doing so. 
Firepit
A popular feature used to create a more relaxing environment in your garden is adding a firepit. Not only will this add to the aesthetic of your exterior space, but it will also make the space more inviting and relaxing. You can utilise your firepit in any season of the year, and in turn, you will use your garden space more often. A firepit is relaxing, and the crackling sound of a fire is the perfect meditation background noise.
Hot tubs
Another popular feature to make your environment more relaxing is by adding a hot tub. Hot tubs are hugely popular with homeowners that have busy work weeks and want somewhere to wind down and relax after work in the comfort of their own homes. A hot tub will ensure you can use your exterior space through any season, warm or cold and still have a place to relax. The sound of the water bubbling is the perfect way to calm your mind and body.
Greenery and nature
Adding more greenery and nature to your garden can help make your space more relaxing and serene. When you are in your garden, you want to feel at one with nature and what better way to do this than by creating your own little paradise with plants and flowers? Choosing exotic plants such as palm trees will make your space feel more tropical and transport you to a relaxing space when you are in your exterior space. 
Outhouse or shed
Creating an outhouse or shed that you can transform into a meditation space is an ideal way to ensure you have an area in which you can go and relax when you need to wind down. Your space doesn't have to be big or expensive to build, as you can even choose to complete the project yourself or even just use a pergola to create a shaded and covered area in which you can go and meditate.
Entertainment area
If you are creating your own meditation area, you might opt to add a tv or entertainment area. By having a tv, you can not only enjoy watching your favourite shows outside, creating an alfresco living situation but have the option to complete workout videos and meditation videos in the sun. Ensure your area is covered to avoid any electrical damage, especially if you live somewhere that is prone to rain and a wetter climate.
Creating a specific seating area to be able to retreat to and relax with friends and family is the ideal way you can turn your garden into a serene space. Adding comfortable chairs or sofas will mean you can use your garden throughout the summer and meditate whilst in the comfort of your own space.
Attract wildlife
A great way to turn your exterior space into a meditative space is to add features for animals, such as bird boxes or bird feeders or bird baths. This will attract wildlife to your space which will ensure you can wake up to the sound of tweeting birds and meditate on the natural wildlife around you. A water fountain or bird bath is the perfect way to incorporate the elements into your space and have the sound of running water relax you.