Even for the most accomplished home decorators, creating that perfect outdoor space can be challenging. Decorating an outdoor space takes a lot of work, and if you don't get it right then you are bound to spend a lot without nailing the desired results. Luckily, we are here to help you turn your outdoor space from bland to beautiful with a reasonable budget. Let's take a peek at some of the ideas you can implement.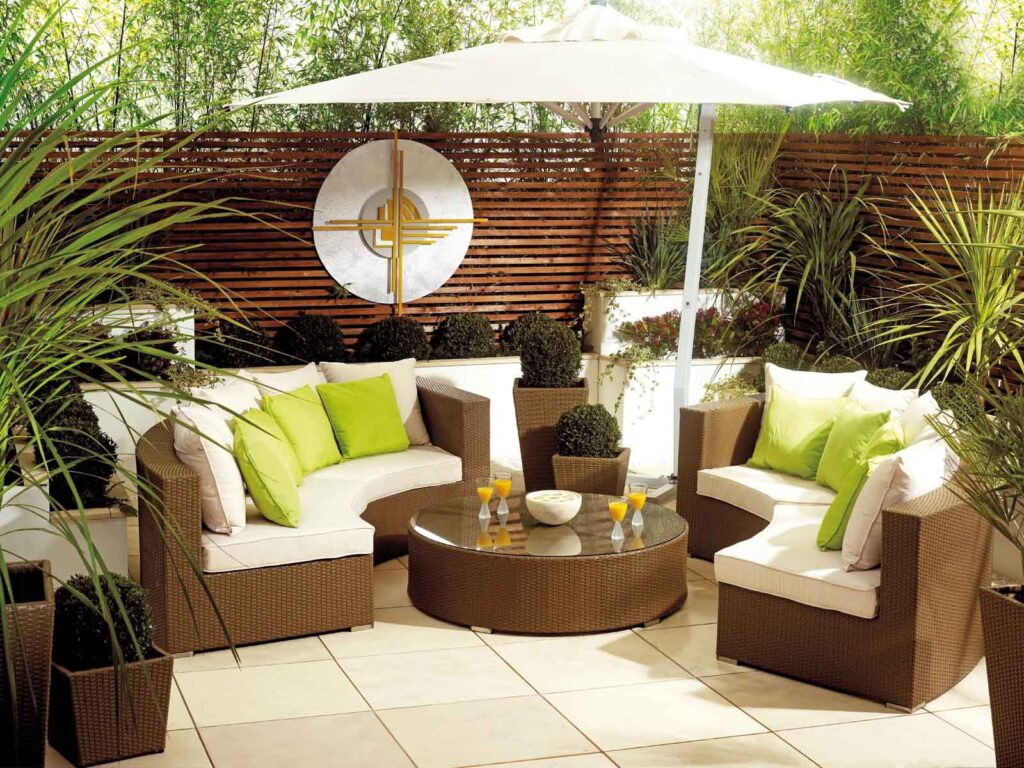 Purpose
For starters, wow will you use your outdoor space? Do you want to chill in the evening watching the sunset or a place to host BBQs with your friends? Well, the way you decorate your outdoor space hinges on how you will utilize it. If you have kids, you should have a little playground for them to have fun either with friends or you as a parent. If you want to host plenty of parties with friends, ensure a BBQ spot and seats to accommodate them.
Surroundings
Take advantage of all the scenery that your outdoor space has insight. If you have a view of the horizon, ensure you arrange a sitting area where you can enjoy as many sunrises and sunsets as possible.
Furnishing
Again this also depends on how you'll use your space, but you can also mix it up a little bit. If it's large enough, you can have a second living room outside where you or your guests can chill. For this, you will have to use weather-friendly and easy-to-clean furniture.
When it comes to outdoor design, pillows, and blankets are a great way to add both style and comfort. However, choosing materials that are low-maintenance and don't require frequent washing is important.
One option for pillows is cotton or cozy sheepskin pillows by Cowhides Direct. These materials are durable and easy to care for, making them perfect for outdoor use.
As for blankets, you have more flexibility with materials since you can keep them inside and only take them out when needed. Consider options like wool or fleece for warmth and comfort or lightweight cotton or linen for a more breathable option on warmer days.
It'll be hard to spend long hours in the sun during hot seasons, so get some standing umbrellas.
Get some comfortable bean bags and place them around the pool; plus, they are easy to move indoors in bad weather. A pool table would also spice up the look and comes in handy when you have your friends around for a party.
Create a Beautiful Lawn
If you have just bought the house and there is no lawn, you can create one yourself. Clear the area you want your lawn to go to and ensure the ground is level so it'll be easier to mow in the future. Apply some pre-seeding fertilizer and ensure you get the best because most people overlook this. Look for the best lawn fertilizer companies to feed your soil to ensure your grass thrives. Choose the correct type of grass seed that will work with your lawn.
Make sure you evenly sow the seeds given each one will need space to grow. Don't forget to water the soil and expect to see green shoots within 10-14 days. Mow the new lawn when the grass is about 8cm long. You can play around with the grounds by adding eye-catching textural elements spiced up with some beautiful flowers. If you have a family, ensure wide-open areas to run around for outdoor activities.
Create a Fancy Fireplace
An outdoor fireplace creates a space where your friends, family, and visitors can gather; it has a better charm than the indoor fireplace. It also increases the usage of the outdoor space in colder seasons. It also has a romantic feel for two where you can chill while marshmallow-roasting and bonding.
Invest in Good Lighting
Lighting your outdoor space adds a beautiful appearance to it. It increases the chances of you spending time outside during the dark, and you get to enjoy your backyard even more. You will also feel safe and make for easy movement.
Final Remarks
The way you spruce up your outdoor space will depend a lot on your taste and space. Of course, you cannot have a tiny outdoor space, yet you want to incorporate a fireplace, kitchen, sitting area, etc. Be smart about how you'll spice up your backyard and play around with your budget!