Residential elevators are fantastic for making a home more accessible and much fancier. For those who can afford them, residential elevators can make moving objects, people, and more between the floors of your home easier than ever before. Because they can be expensive to install, however, it's critical to know exactly what kind of product you're getting before pulling the trigger on this important residential investment. To help you make the right choice, here is a handy guide to residential elevators that will answer all of your pressing questions: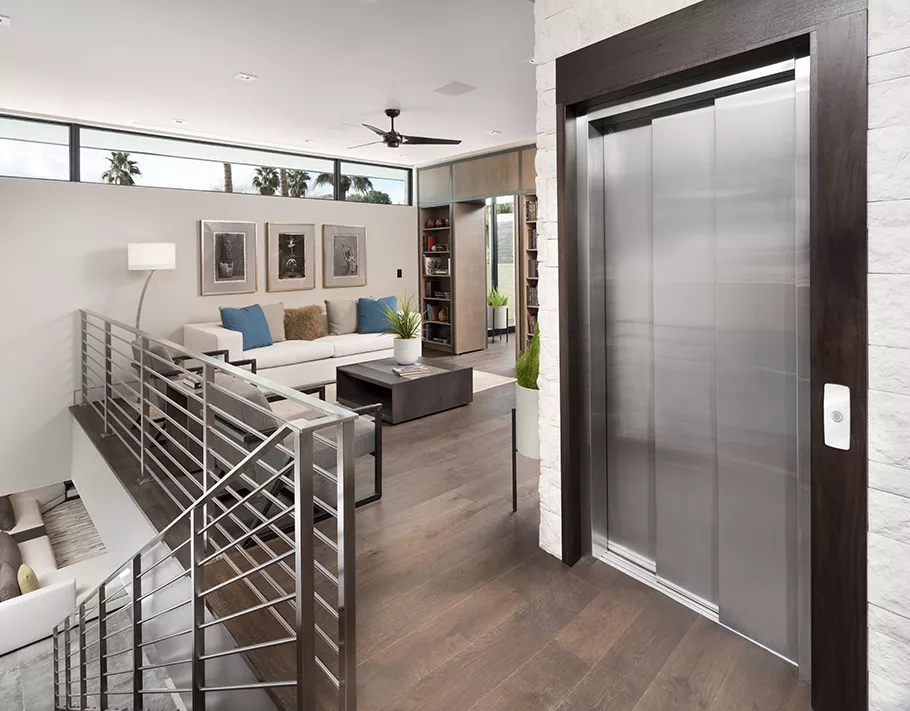 What Do I Need to Do Before Installation? 
To prepare yourself for your new home elevator, you must take the time to educate yourself on the process. With the proper determination, however, getting the perfect home elevator for your house can be a straightforward process. There are several vital types and styles of home elevators available in the marketplace to choose from as well, giving you the flexibility you need to make the right decision. With this guide, we will make sure you understand exactly what you're getting into by investing in an awesome residential elevator for your home. 
Throughout this guide, we will be looking at several key components of home elevators. By understanding what applications each type of elevator provides, you'll make an investment that's fit for your home. On a side note, always consider the elevator codes that exist within your local jurisdiction, as having to remove, reinstall or modify a home elevator after you've discovered you're breaking code can become an incredibly costly and frustrating process for everyone involved: 
What Common Elevator Types are Available?
Understanding which type of elevator is right for your home is the first step. There are five key types of home elevators to consider, and the information we'll provide below will ensure you get the right product. Each elevator type has different specifications, applications, needs, and more to consider: 
Vacuum Elevators
These quality-crafted, air-driven elevators use air pressure to raise and lower the elevator's cab. The external cylinders come in several different sizes and can serve different weight capacities depending on your needs. These are great for spaces with limited space applications and can carry up to three riders. They are typically used for homes where people in wheelchairs or other supportive devices need help getting between floors. 
Winding Drum Elevators
To operate, winding drum elevators implement an electric motor that winds cables and a drum. However, the elevator type needs a pit, hoistway, and machine room to function, making it take up more space than other elevator types. Winding drum elevators are often considered to be the budget-conscious choice, but they can get the job done for homeowners who do not need a heavy-duty elevator to fulfill their elevator needs. However, shaftless elevators are still the most budget-friendly home elevator type that's available in the residential marketplace. 
Shaftless Elevators 
Shaftless elevators, also commonly known as through-floor elevators, are made to serve two floors. While they are easy, cheap, and convenient, they are meant for moving objects between rooms, rather than people or heavy-duty objects. The trade-off, however, is that you keep the construction to a minimum since the elevator only interacts with two floors, and does not require a separate machine room to operate. 
Machine Room-Less Elevators 
Also known as MRL elevators, these machines have the drive and controller located in the hoistway, which helps you save space by eliminating the room for a separate machine room. While you're saving space, you're not giving up power, which makes this a solid choice for many home elevator buyers. By using machine room-less elevators, you're making it easier to adjust the elevator installation later on if the need arises. Always make sure to use cool accent wall designs near your home elevators. 
Hydraulic Elevators 
These are the most heavy-duty elevators available in the home marketplace. Typically, they can carry up to one thousand pounds, making them great for homes where you're using elevators to move objects between floors. They operate using hydraulic pistons which raise and lower the elevator's cab. Only go with this option if you need heavy-duty performance, however, as hydraulic elevators can get expensive fast. 
Be Sure to Make Aesthetic Considerations When Buying a Home Elevator
Lastly, before you make your final decision, you should always consider how an elevator will interact with the aesthetic layout of your home. Many who want the most beautiful model possible go with vacuum elevators, thanks to their fancier, glass-enclosed look. However, each type of elevator can be adjusted to your needs, within reason, so be sure to ask the manufacturer about your options before scheduling an installation.