An accent wall is a wall whose design differs from the design of other walls in the room. The definition is simple and self-explanatory. .The accent wall can be a color in different shade, a completely different design, or a different material.
Accent walls change the vibe in the home for the better. The purpose is to draw attention to a part of the room that is overlook. Or you can use it to give a room a decorative flair. Accent walls add a sense of excitement to the home. Use them to tie together a color scheme in the home.
Which wall should be an accent wall? Usually, people go with a solid wall without windows and doors. That is the first "unwritten" rule. Accent walls look best against solid walls with no openings. If you have a wall with large and open windows providing a view of a scenery, you should not use it as an accent wall.
Now, some might say that accent walls are no longer popular. But that is not true. You should never do something just because it is in fashion. This trend might be fading, but it is still a good way to decorate your home and add some flair.
1. Mountain Accent Wall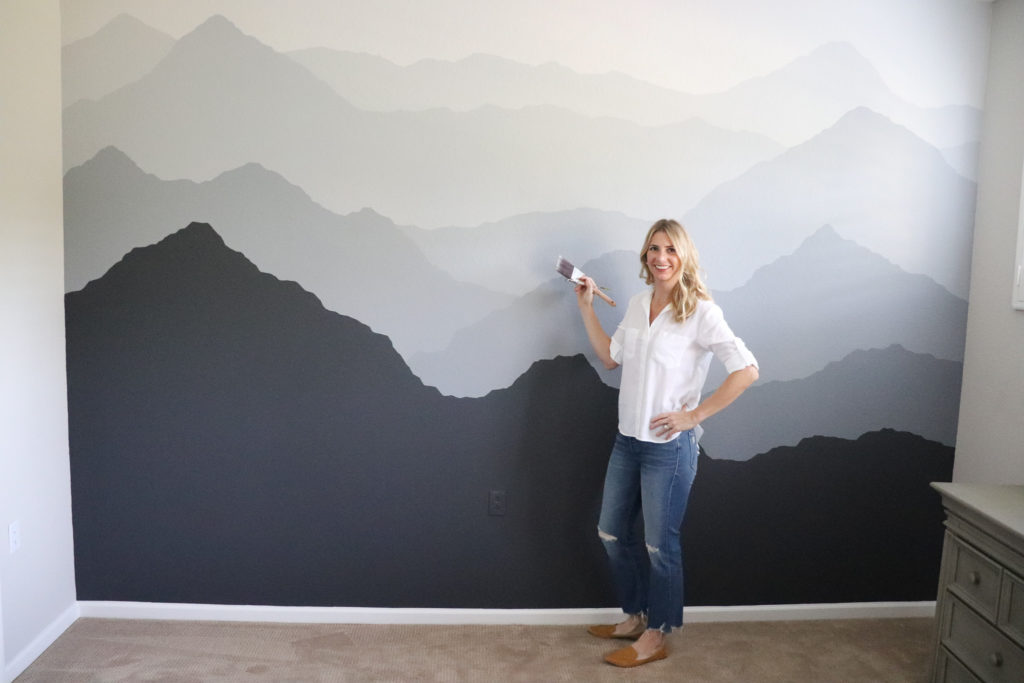 With accent walls popping up everywhere, we want to start off with a simple and easy to do. This accent wall can make you feel like you are somewhere in the nature.
The most important thing here is to draw and sketch the mountain scene. Sketch with a pencil how you want to accent wall to look. Once you are happy with the sketch, apply paint. You can even try the sketch on some piece of paper.
2. Stamped Triangle Chain Wall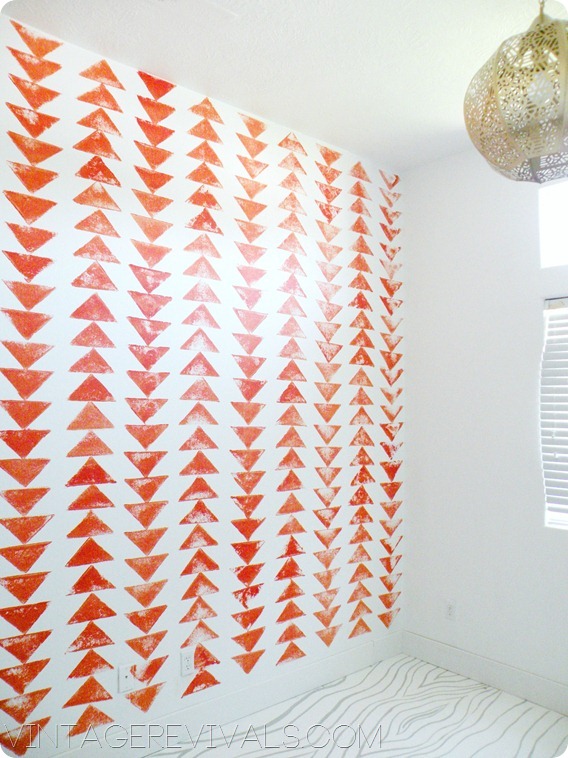 Start with a triangular piece of wood and a staple gun. This will help you sketch the triangles. You want them to look old and imperfect. If you get a perfect triangle, the wall will not look good. Little imperfection doesn't hurt.
3. DIY Yarn Roller Pattern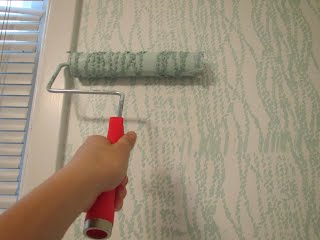 Yarn is a staple in the home DIY crafts. And in this case, we will use yarn to get a decorative roller pattern. Place some yarn on a paper towel roll. This will give you a wavy look to your accent wall.
Just make sure you roll the paint roller back and forth a few times on a scrap cardboard or a paper bag. This will remove extra and excess paint. If you do not do this, extra paint can cause smears and drips.
4. Ombre Accent Wall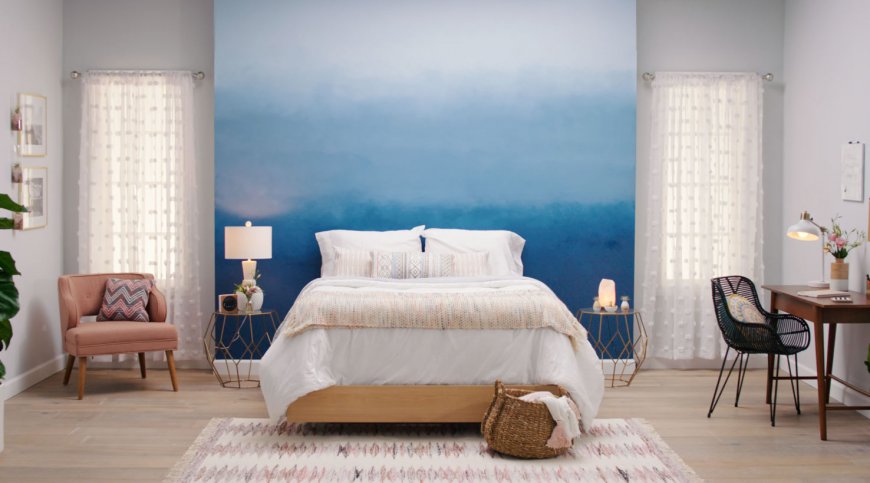 Color of the walls in the room set the mood and they can dictate the theme for the room. Now, the ombre technique might not be as popular as it was some 10 years ago. But it is still a good thing.
You can try any two colors for your ombre. In this case, we go for calming blue. Think of the sea and ocean. Looking to the horizon calms your mind. And you want calmness in your bedroom.
5. Removable Faux Fabric Wallpaper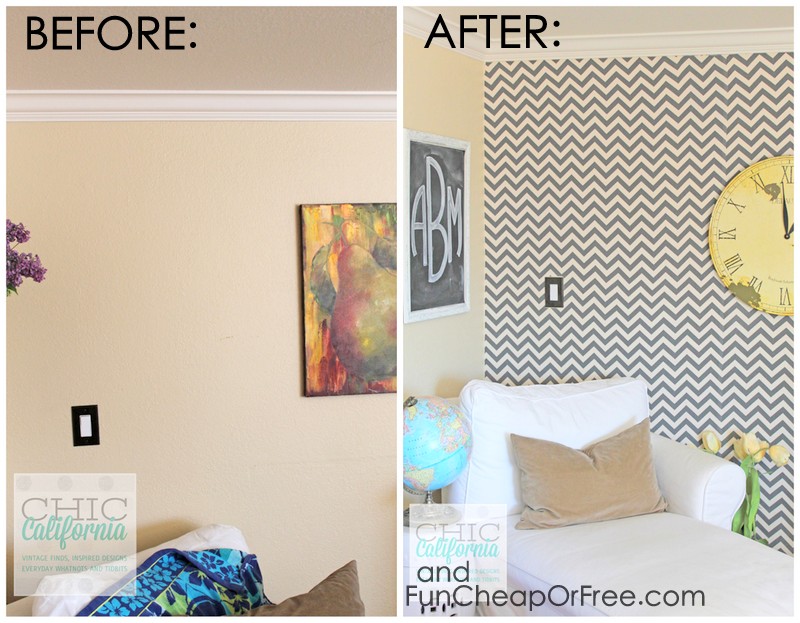 The best part about this wallpaper is that you can reuse it. It is temporary. All you need is some fabric and starch to apply it. Let's see how you can do it.
6. Washi Tape Accent Wall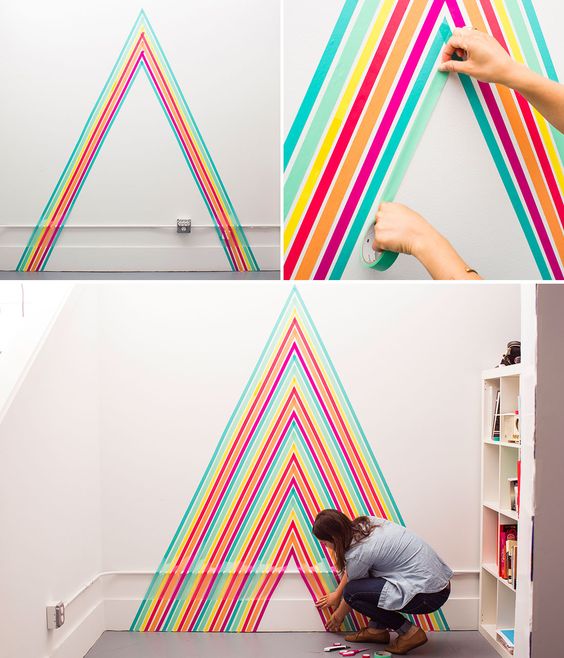 Think about this for a moment. With just a few bucks, you can turn this white wall into the most eye-catching part of your room. Washi tape is a classic DIY ingredient. Cheap, fun to play with, and simple to use. What more do you want?
7. Easy Accent Wall With Frog Tape And Paint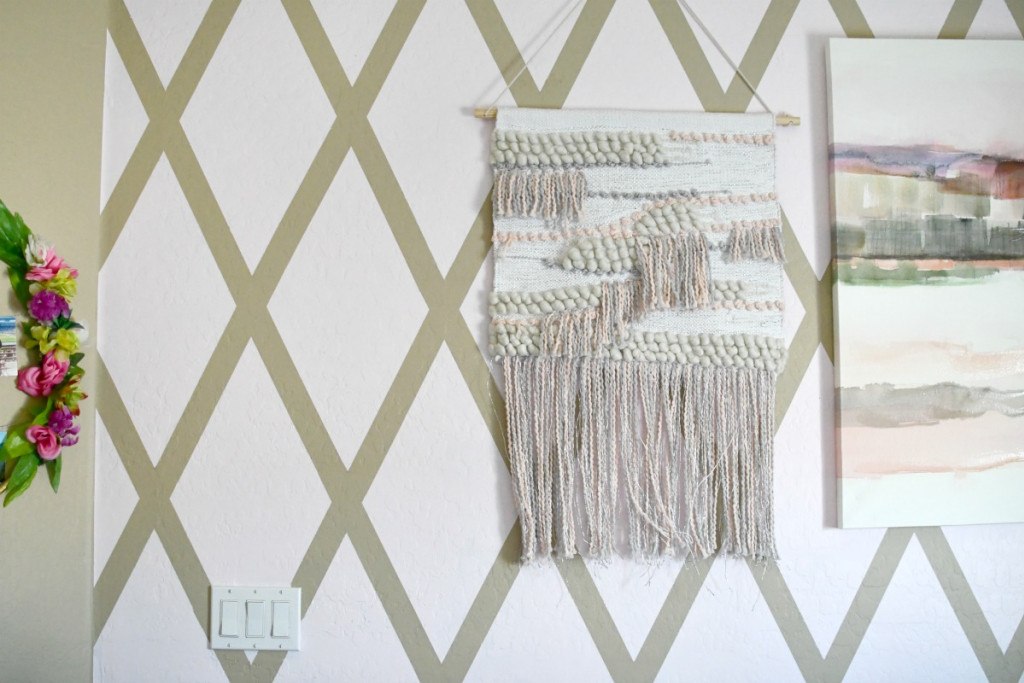 Why is frog tape so great? Well, for starters, companies create frog tape using a special technology. This way, the tape creates strong barrier and prevents bleeding. And when you want to get a straight paint line, frog tape is the best.
Frog Tape works great even with bumpy texture. Use it to add some fun accent wall in your home.
8. Colorful Accent Wall For Kid's Room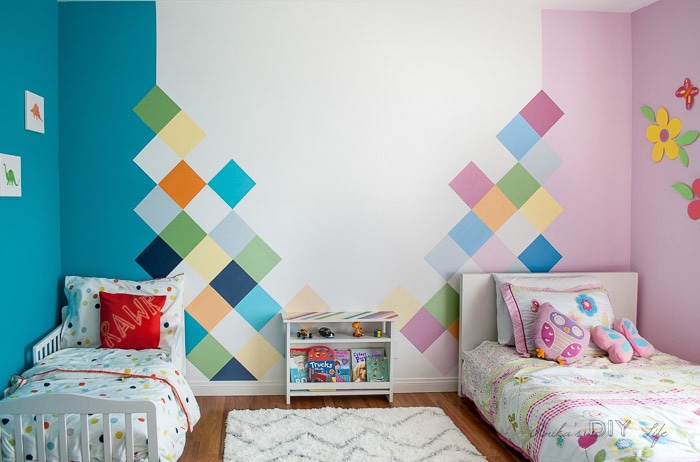 If you have a shared bedroom for your kids, you can make divide it using accent wall. Yes, accent walls have decorative use, but also practical use.
In this guide, we will show you how to divide a boy/girl room in half using accent wall. And the colorful accent is so fun and decorative at the same time.
9. Brushstroke Accent Wall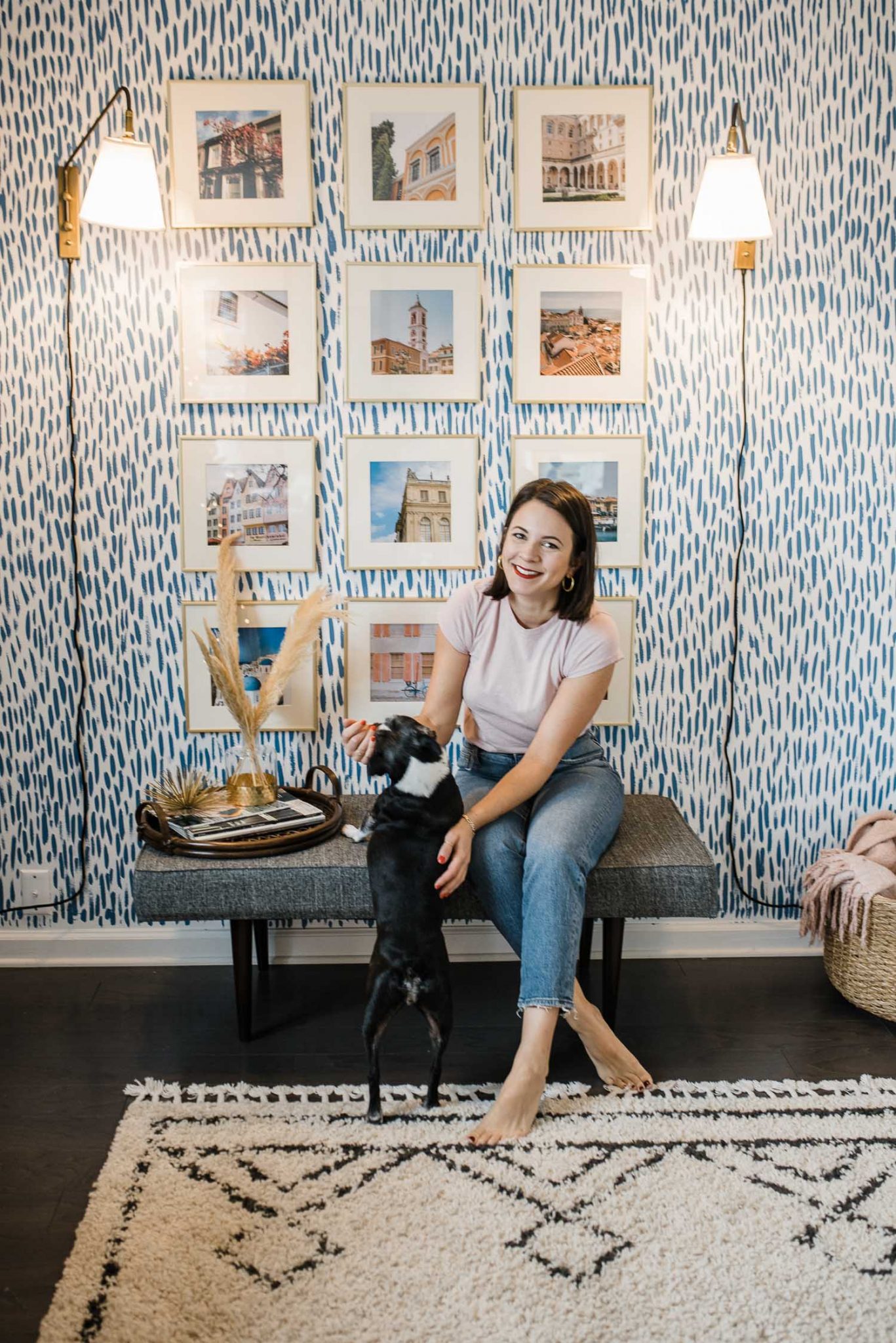 What is the best part here? Well, you can play with your wall as much as you like. There is no strict rule. You can add brushes everywhere you like. And even more important, this accent wall will cost you a pretty penny.
10. Polka Dot Accent Wall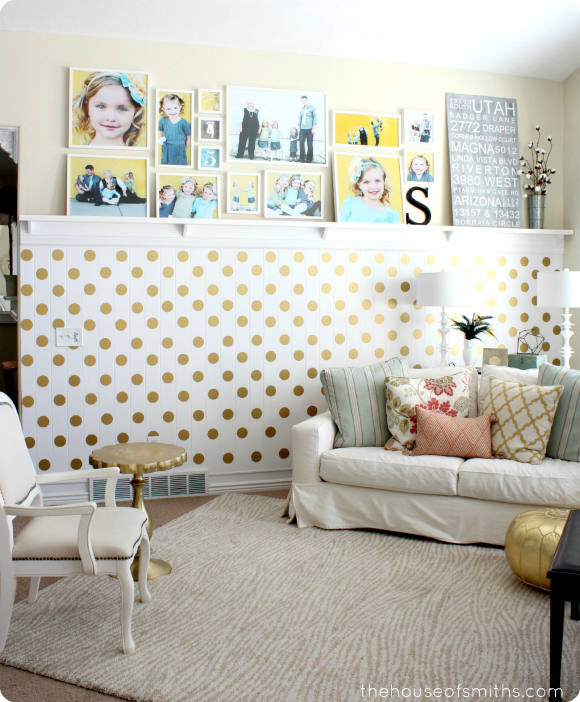 If you want to get precise, you can use a laser level to make the polka dots. But we suggest placing them as you go. Eyeball them and you will enjoy it even more. This accent wall is perfect for the living room. It adds so much elegance and sophistication.
11. Botanical Stencil Accent Wall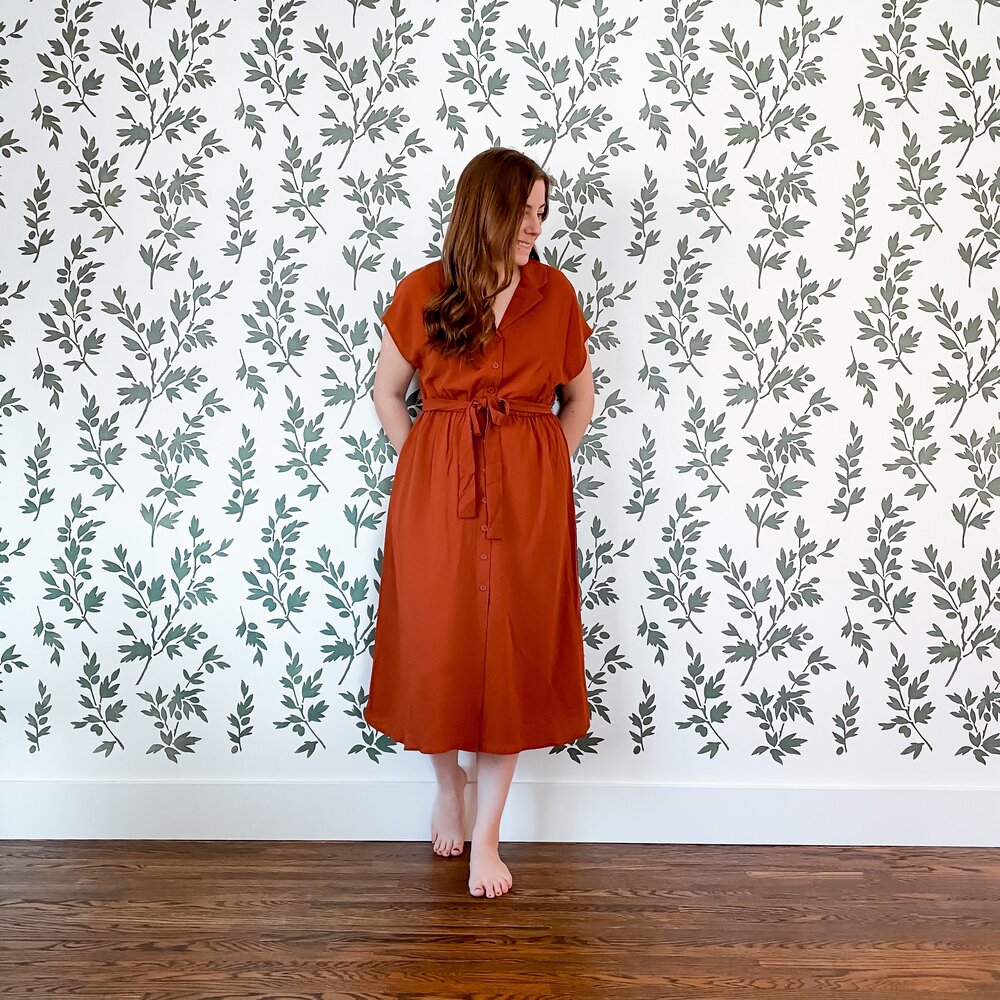 Wall stencils are easy to use and economical. They are a much better alternative to wallpaper and vinyl decals. And the best part is you can customize DIY wall decors with paint color and wall stencil patterns. Most patterns nowadays have registration marks to help you with positioning and repeating the design.
In this case, we go with something naturalistic.
12. Geometric Feature Wall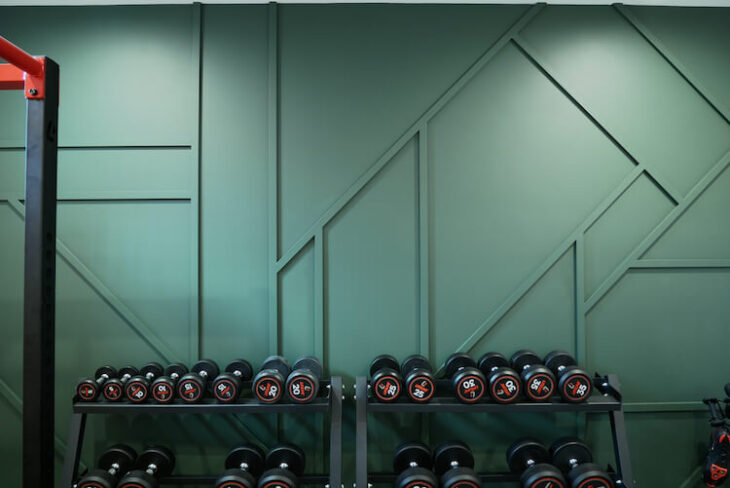 In this case, the accent wall is in the gym. But you can put it in any other room. Geometry adds elegance and sophistication. Look just how beautiful this wall looks.
13. Buffalo Check Wall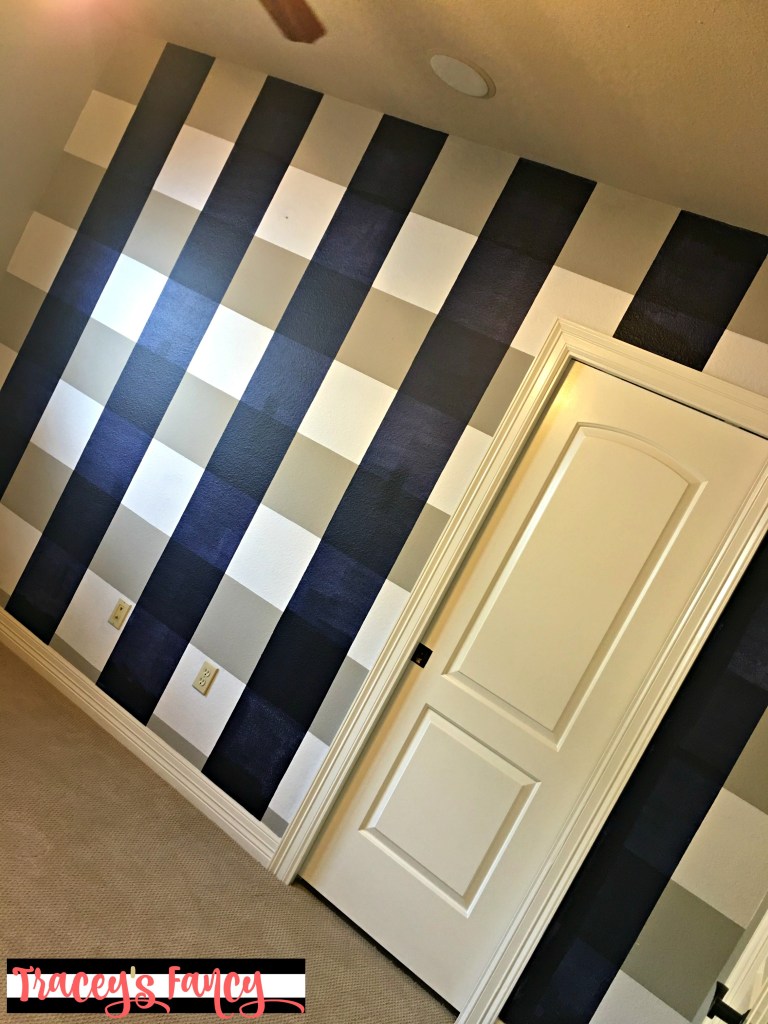 The buffalo check is a two or three color stripped fabric whose pattern creates large squares of equal size in all directions. Burberry fashion house use this to its excellence. The buffalo check adds glamour and simplicity at the same time. And it looks as elegant as ever.
14. Ombre Scallop Wall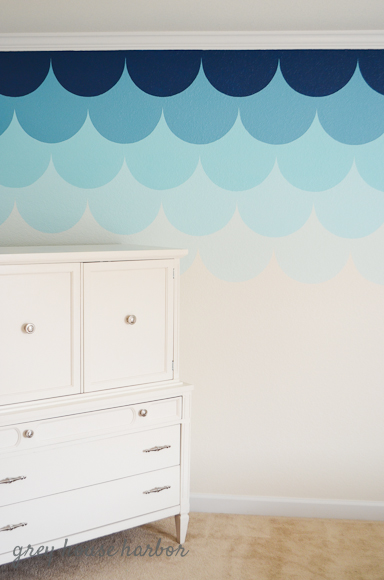 This design is inspired by the scales of a mermaid tail. It is an overlapping scallop design. And it looks like wave shapes. Here is a tutorial how to add it to your home and bring some calmness in the house.
15. Faux Brick Wall With Sponge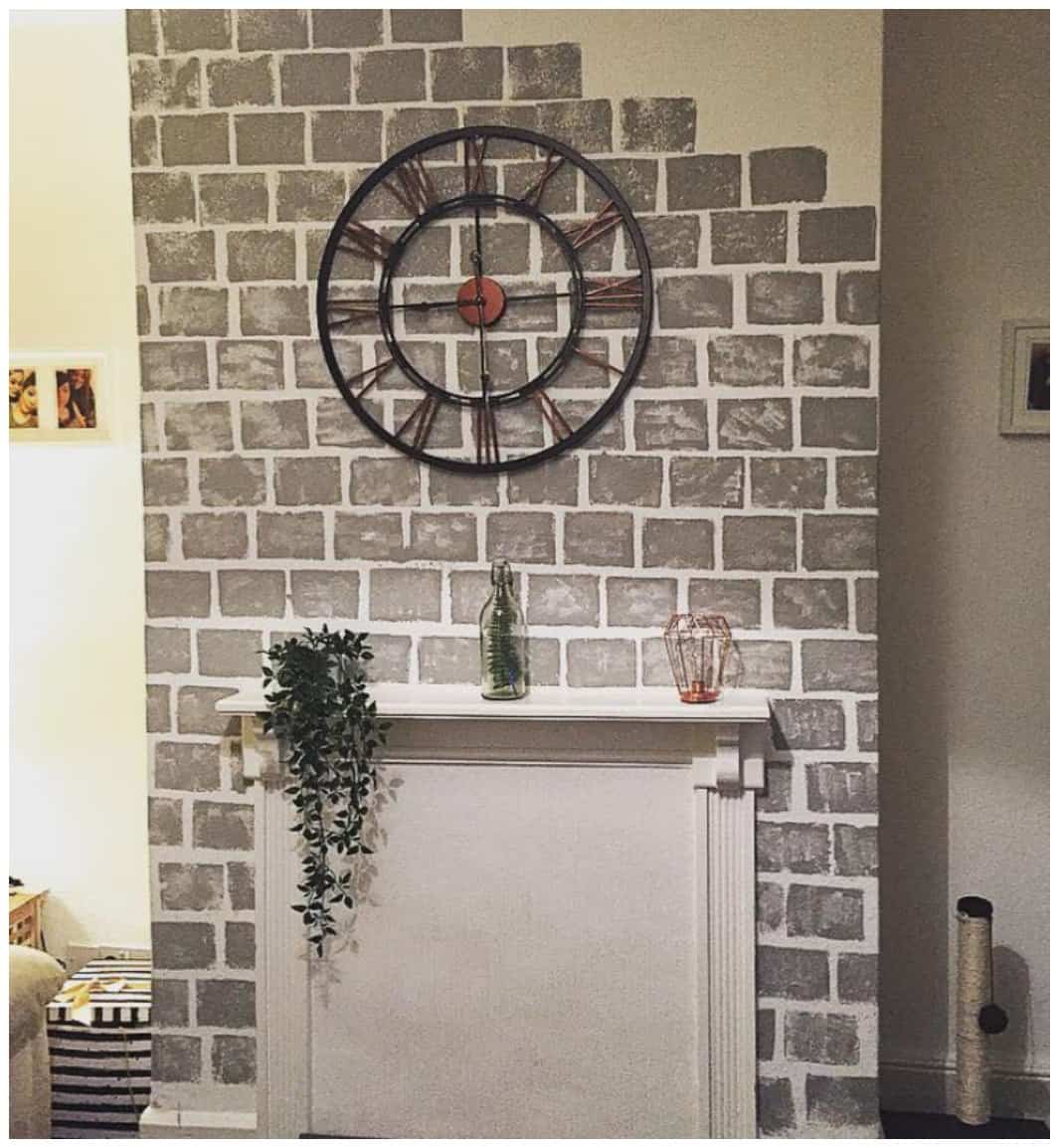 Bring walls are great. But they are also expensive. Not to mention, if you glue bricks to the wall, you will reduce the size and space of the room.
What you can do is paint faux bricks. And it is so easy. You will be surprised how one small change can change the feeling of your room. Faux bricks wall can change a cold and boring room to a cozy area.
16. Lace Pattern Accent Wall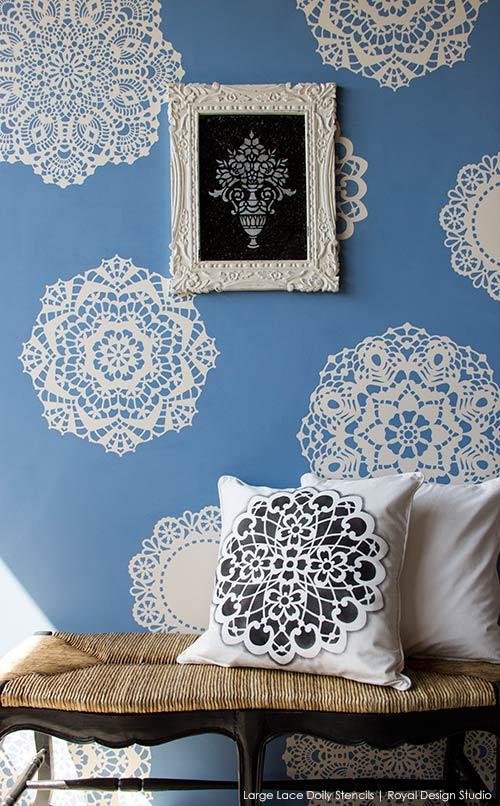 Do you want to add some romantic feeling into your home? Nothing beats lace for that. For this guide, you will need to use stencils. We had them before, but we got a naturalistic botanical wall. Now, we go for a romantic and sensitive touch.
17. Handwritten Statement Wall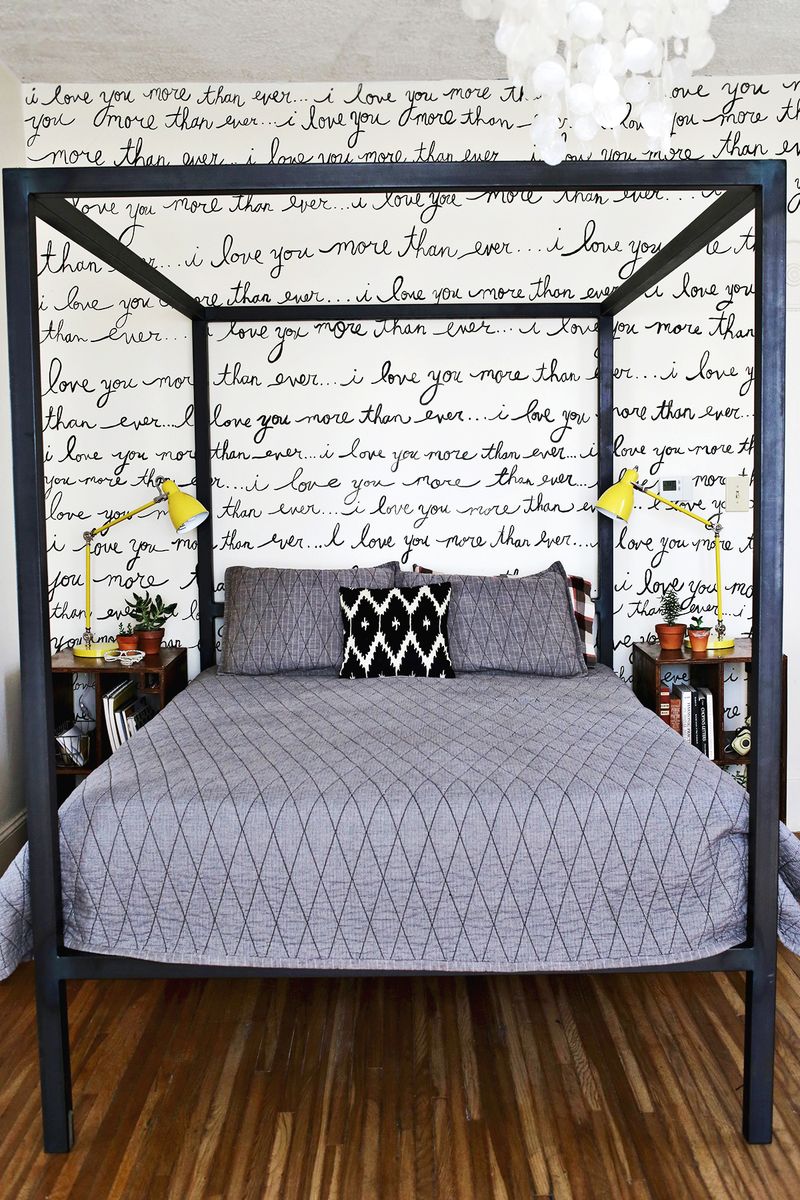 Do you need some motivation in your home? When you repeat something enough times, it becomes part of you. Well, that is the idea here. Write something you want to remember on the wall in your bedroom. And read it every day when you wake up.