When it comes to furniture pieces that can elevate the overall aesthetics and functionality of your living room, both coffee tables and end tables are excellent choices. Not only do they add a touch of sophistication to your space, but they also provide a convenient and comfortable surface on which to place your belongings or rest your drinks and snacks. For example, sand coffee table is a popular brand that offers unique coffee tables. While both coffee tables and end tables serve a similar purpose, there are some noticeable differences that are worth exploring. Let's find out what's the difference between a coffee table and an end table
What is a coffee table, and what are its uses?
A coffee table is usually seen in your living room. A coffee table is a long, low table that is typically positioned in front of a sofa. It is designed to hold tiny stuff like magazines, books, ornaments, beverages, and other things. This furniture can complete the overall appearance of your room and make it more attractive. It also grabs visitors' attention and helps them form positive impressions of your home. Its shape and design have altered over time and become increasingly fashionable. There are various styles of coffee tables available on the market. There are many different styles, including contemporary tables, modern coffee tables, rustic coffee tables, vintage coffee tables, folding coffee tables, industrial coffee tables, and more. 
A coffee table can be quite helpful in various ways. You need a place to keep your drinks, the remote, magazines, or other reading materials when you are seated. In the stands of the coffee table below it, you can also put your feet. So, before you decorate your living room, remember to include it in your overall plan. 
The purpose of an end table and what it is used for?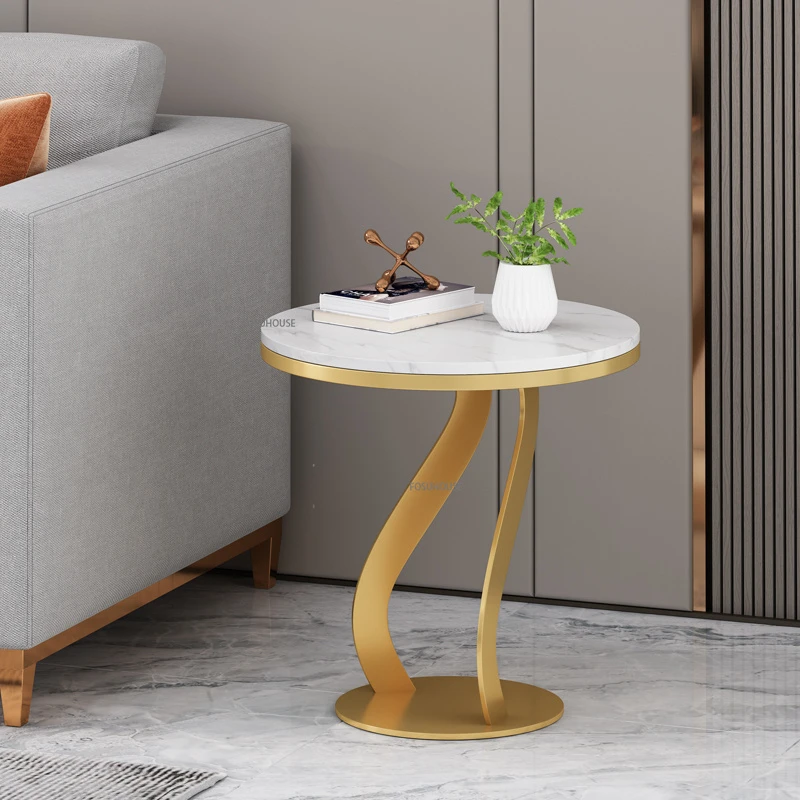 An end table is also a unique way to decorate your living room.
The end table is a small table that is positioned next to a sofa or any other chair where you usually sit.
The height of this table is similar to the armrest. You can keep your glass of water and tea cups here. It is just next to your hand which makes sitting on the couch more relaxing. Your living room's beauty can be improved with an end table.
There are a variety of types and styles of an end table. Typically, it is made of glass and wood. It is also built from some metals. So, pick a design that suits your preferences and promotes your creativity. However, it's a fantastic piece of furniture that can alter the living room's decor.  
What distinguishes a coffee table from an end table?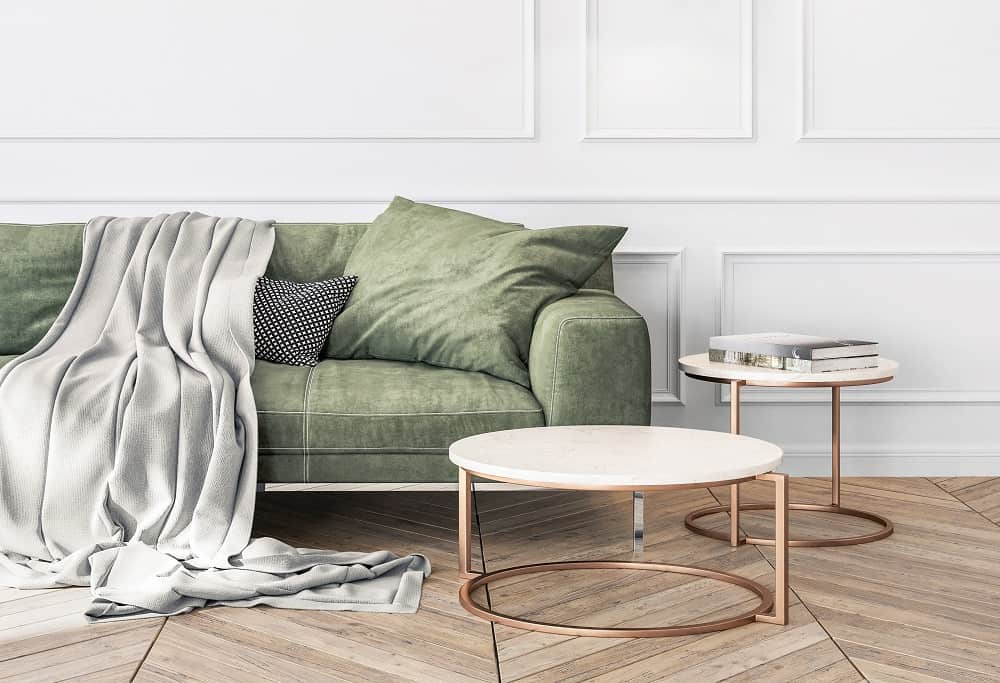 Although end tables and coffee tables are sometimes used interchangeably, they do differ in some ways.
An end table is placed next to the arm or end of a sofa, while a coffee table is 
positioned in front of it. An end table is an excellent place to place a lamp or a drink of water while a coffee table is ideal for all of your coffee and tea cups.
We'll now discuss length and height. The majority of coffee tables are larger than end tables. However, the end table is usually as high as the armrest whereas the coffee table is usually lower.
Common dimensions of an end table is 22 to 28 inches in length, 14 to 26 inches in width, and 20 to 25 inches in height. On the other hand, the common dimensions of coffee tables are 36 to 48 inches in length, 18 to 24 inches in width, and 16 to 21 inches in height. The dimensions are not definite in all respects. Average dimensions are mentioned here.
They differ even in terms of shape. In general, a coffee table is rectangular. An end tables typically have a square shape.
Final words
Coffee tables and end tables are both pieces of furniture that can be found in many homes. While they share some similarities, such as their function as a surface to place items, there are also distinct differences between the two.
A coffee table is typically larger in size and placed in the center of a seating area, providing a focal point for the room. It's usually used for holding drinks, snacks, and books, and is designed to be accessed from all sides.