Do you own a vacation home in Florida that you try to escape to as often as possible? Florida boasts some of the nicest weather in the entire country, with temperatures that can remain comfortable even in the winter months – depending on where your place is. However, while a vacation home is a wonderful thing to take advantage of, it also carries with it work. Just like your permanent residence, it is prone to wear and tear, repairs, and maintenance.
What happens if your vacation home has suddenly sprung a leak in the bathroom? Sure, your first instinct may be to panic, but that's not going to help the situation. Here are some simple steps you can follow if your Florida vacation home has a bathroom water leak.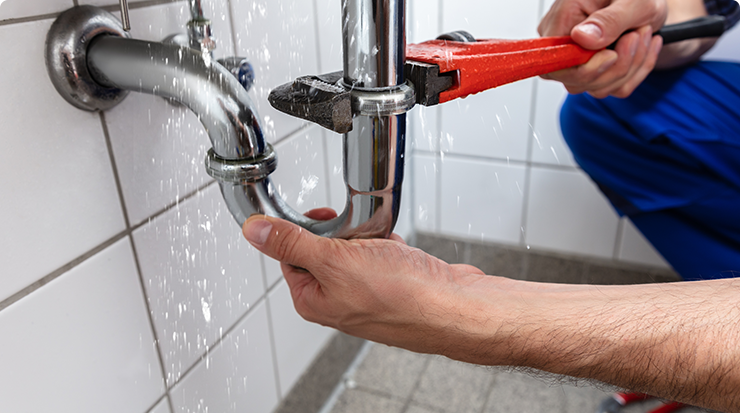 Clean Up the Water to Limit Damage
The first thing you'll need to do is immediately clean up the water. It can be fast and simple, or you may need to use a bucket to continue catching the leak. It may also be necessary to lie towels or cloths on the floor or where the leak is happening. The goal is to limit the damage that the water can cause in the bathroom and adjoining rooms.
Figure Out Where the Leak is Coming From
At the same time, you want to assess the leak and try to figure out where it's coming from. Common culprits are the toilet, sink, shower, and bathtub – so that will help you cut down on the potential places to investigate.
Understand There are Different Kinds of Leaks
Stating that you have a "bathroom leak" doesn't narrow it down. There are several different types of leaks and each one has its own fix/solution. Common leaks are drainpipes, water supply, and hidden – meaning it is behind a drain, a wall, and so forth. Some of these are simpler to deal with than others.
Calling a Plumber Can Solve the Issue Quickly
If you've tried these tips and they still aren't working, and you're still dealing with a water leak, then it's probably best to call a professional plumber. Some prefer to skip all of the above-mentioned steps and call a plumber from the get-go to save them time and stress. The good news is that you can often find plumbers that are available for emergencies, such as a water leak, even if it's on the weekend or during the evening hours. 
Businesses such as A1 Service Plumbing, a plumbing contractor Apopka, FL touts 24-hour service, which is something that homeowners can appreciate. Because it's your vacation home, you may not have much time to spare, so you need to get the issue fixed immediately before you head back to your permanent home.
Follow the Steps and Fix the Issue
Dealing with a bathroom water leak in your Florida vacation home is bound to be stressful but by following these tips and advice, you'll be able to deal with it in the best way possible.