A fresh take on a tired space is a great way to improve mental health and boost your home's appeal, but many people believe it has to involve an enormous bill – who wants that in this economy? Luckily, there are plenty of ways to breathe life into your home without breaking the bank – continue reading to find out how. 
Start at the Kerb
A great place to start when updating your home is the kerb, as this is what people see when they approach your home. Observe the window frames, doors, guttering, concrete, and anything else for signs of damage and filth – you'll be amazed at what a pressure washer can do. If your budget can stretch, replace any parts that are damaged. Alternatively, depending on the material, you may be able to revitalise it with a lick of paint. 
A Kitchen Makeover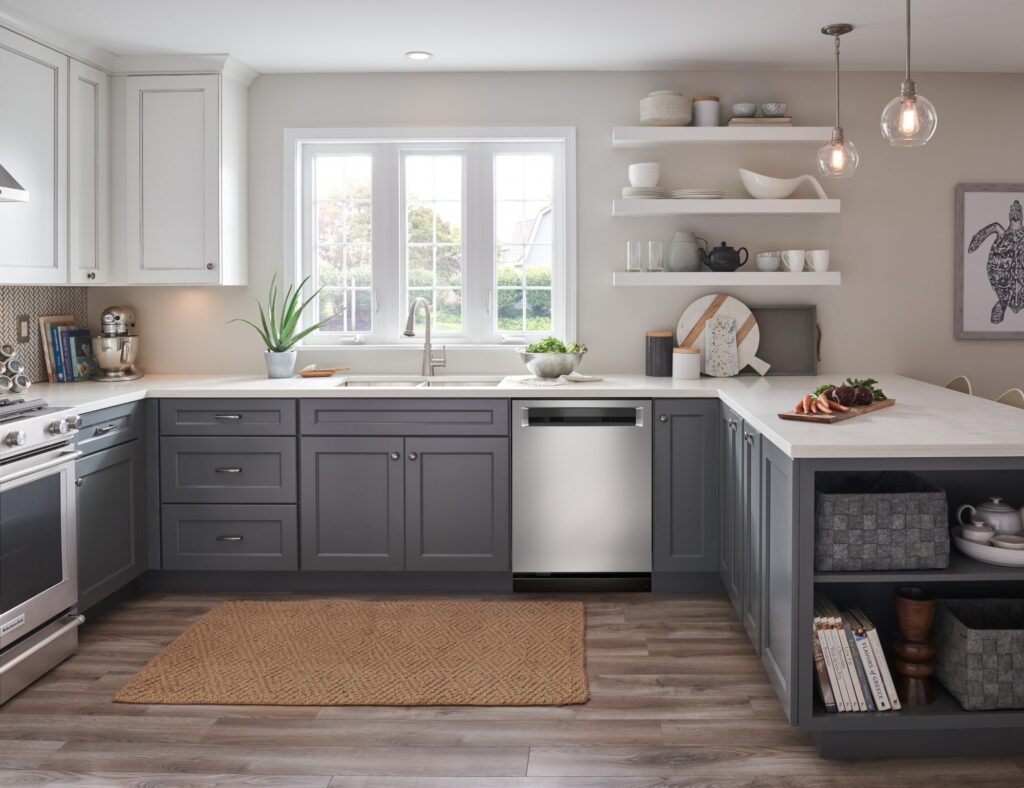 Kitchens have become a popular room for socialising, which is why more people are opting to give them a makeover. You don't need to replace all your cabinets and work surfaces, otherwise, you will have an enormous bill. Instead, you can make small changes by replacing cabinet handles, replacing the splashback, or repainting elements. While you're in the kitchen, be sure to declutter the surfaces because it makes an enormous difference. 
Declutter
On the topic of decluttering, you should practice this throughout your entire home. A spacious room will soon feel claustrophobic if it's crammed full of ornaments, magazines, and other pointless accessories. No one's asking to throw away everything – simply reduce the amount and hide any surface clutter away. In many homes, you'll find a 'junk drawer' designed for storing random bits that don't have a real home. 
A Bathroom Refresh
People use their bathroom to clean up and do their other business, which is why it's often the last room to receive an upgrade. If your finances don't stretch to a complete renovation, there are small changes you can make that will suit anyone's budget. For example, you can make the room feel fresher by deep cleaning grout and replacing any impossible bits. Further, you could consider changing your shower curtains and towels, which adds new colour to the room without costing much at all. 
Lighting Upgrades
Thanks to smart technology and tricks of the eye, there's plenty you can achieve by simply updating the lighting. A great way to improve the lighting without running a high cost is investing in a new lamp, which can help with adding ambience. If you do have the budget to make big changes to the lighting, like moving the light switches or changing placements, we recommend hiring a professional electrician to ensure all work is Part P compliant. The best way to find vetted electricians near me is to visit https://www.mybuilder.com/electricians/in/uk. 
Paint the Walls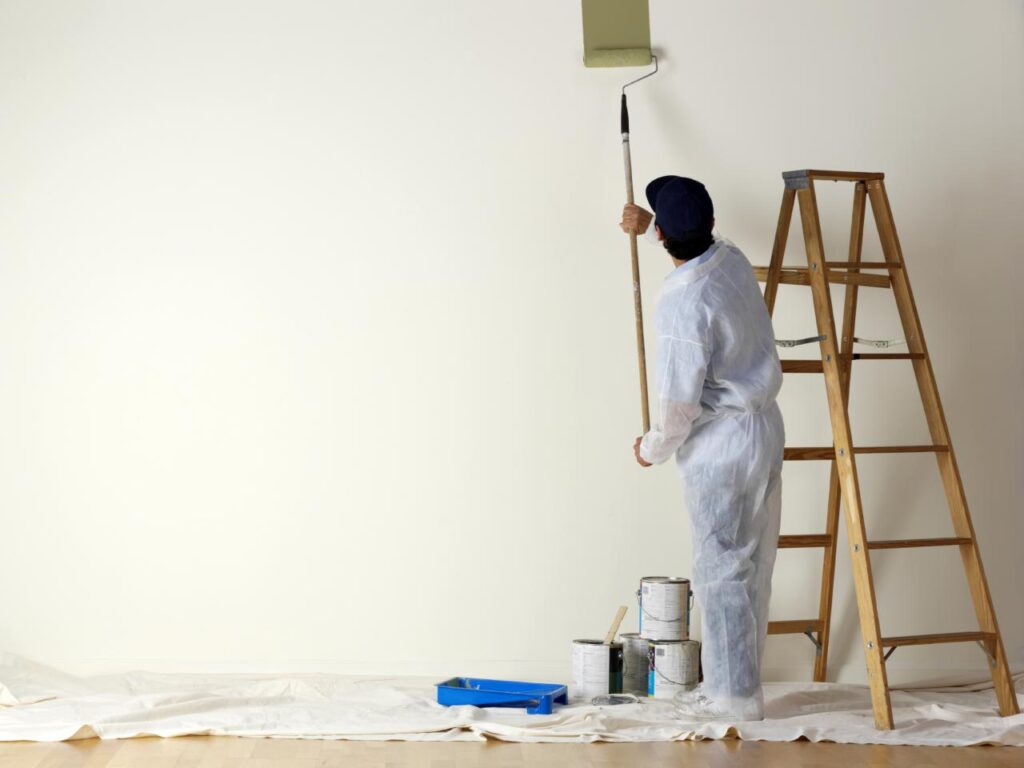 We've mentioned repainting a couple of times already, and that's because it's one of the cheapest ways to reinvent a room. You don't need to spend a fortune on paint and once you've got the brushes there's no need to replace them anytime soon – if you look after them. However, you will need to put thought into colour schemes to ensure your existing furniture complements the room. 
You should keep in mind that it's not just walls you can paint. Think outside the box and consider updating wooden floors, furniture, and much more. If you don't have the time to repaint an entire room, why not upgrade your doors? You will be surprised how changing just one part of a room can give off an updated feel. 
Step Outside
No matter what size your garden is, there's always a way to bring new life – in some cases literally. If your garden is overrun by weeds, eliminating them is a great place to start. Additionally, to prevent weeds from returning, you can use underlay to stop roots dead in their tracks. However, you should note that over time, the sheets will need replacing due to wear and tear.
With the weeds out of the way, you can spend time landscaping your garden – here are some simple ideas:
Contrast plant colours – bold vs. light

Frame areas with hedges

Build flowerbeds to create walkways
Depending on the space available, creating an outdoor seating area will easily upgrade your garden – just think of all the BBQs you can have when the summer weather returns. Alternatively, you can install a water feature for a relaxing feel and a proven boost to your mental health. 
Home updates will make you feel better about yourself, and it doesn't need to cost a fortune. With a budget in mind, go through each room and decide what you can afford. If that ends up being a simple lick of paint – so be it.