Are you embarking on the journey of buying a home and searching for the perfect place in Maryland to settle down? Look no further! Not only does Maryland offer a multitude of appealing options for individuals and families seeking an ideal location to call home, but we're here to provide you with critical home-buying tips to make the process easier. From vibrant cities to picturesque suburbs and charming small towns, Maryland has it all. Choosing the right place to settle down is crucial for your long-term happiness and well-being. In this article, we will explore the top places in Maryland to settle down providing you with a comprehensive guide to finding your perfect home.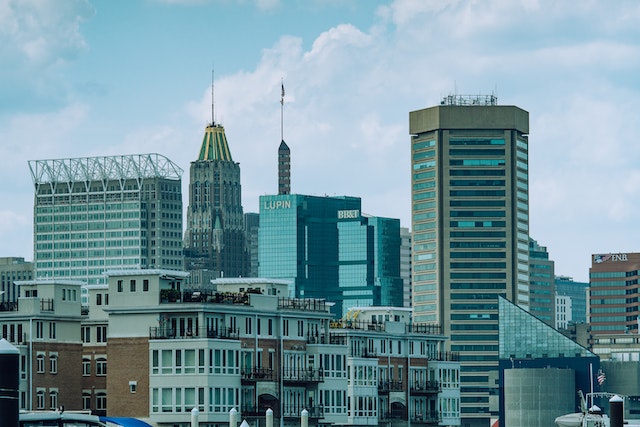 Top 5 Places in Maryland to Settle Down
Maryland's unique charm lies in its vibrant cities, picturesque suburbs, and charming small towns. With a rich history, cultural heritage, and abundant natural beauty, the state offers endless outdoor recreational opportunities. Its strong economy and job prospects make it an attractive destination, while excellent educational institutions and healthcare facilities ensure a high quality of life. Whether you seek urban excitement or serene landscapes, Maryland has it all, making it an ideal place to settle down.
Choosing a place to settle down involves considering essential factors such as affordability, school quality, transportation accessibility, safety, community amenities, and real estate market trends. However, if you find that despite careful planning your budget isn't working to cover these crucial factors, it might be time to reevaluate your financial strategy or consider other locations within Maryland. These elements significantly impact your overall quality of life and long-term satisfaction in your chosen location. Careful evaluation, particularly if your budget isn't working, will help you make an informed decision and find the perfect place to call home.
Tranquil Paradise: Annapolis
Annapolis, the capital of Maryland, exudes a historic charm that captivates residents and visitors alike. This picturesque city is renowned for its waterfront lifestyle, with the Chesapeake Bay serving as a stunning backdrop. Annapolis offers a plethora of attractions, from the iconic U.S. Naval Academy to the charming streets lined with boutique shops and delightful restaurants. The city boasts excellent schools and diverse housing options, ranging from historic homes to modern waterfront properties. One of the standout aspects of Annapolis is its strong sense of community, where neighbors become friends, and local events foster a warm and welcoming atmosphere.
Suburban Serenity: Bethesda
If you're in pursuit of an upscale suburban setting offering peace and comfort, Bethesda, Maryland, could be your ideal choice. Known for its tree-lined streets, pristine neighborhoods, and dynamic cultural scene, Bethesda takes pride in its top-rated schools, making it highly desirable for families. Its variety of shopping and dining options, particularly in bustling retail districts like Bethesda Row, provides something for everyone. Not forgetting the abundance of parks, recreational facilities, and family-friendly amenities, Bethesda truly combines tranquility and convenience. To ease your transition into this delightful community, consider engaging the services of moving experts. Excalibur Moving and Storage Maryland advises you on how can transform an often-stressful process into a seamless experience, enabling you to focus on the joy of settling into your new Bethesda home.
Urban Excitement: Baltimore
Baltimore, the largest city in Maryland, pulsates with energy and offers a vibrant urban experience. The city is a melting pot of diverse neighborhoods, each with its unique character and charm. Baltimore's arts scene is a major draw, with numerous galleries, theaters, and live music venues showcasing local talent. From the iconic Inner Harbor to historic neighborhoods like Fells Point, Baltimore is brimming with top attractions and rich cultural heritage. The city is also home to renowned universities and provides a range of career opportunities across various industries. Baltimore's history, coupled with its vibrant present, creates an atmosphere that truly defines urban excitement.
Picturesque Haven: Frederick
Nestled in the heart of Maryland, Frederick captures the essence of a picturesque haven. This charming small town is renowned for its well-preserved historic district, where cobblestone streets and beautifully restored buildings transport visitors back in time. Frederick boasts top-notch schools, making it an excellent choice for families seeking quality education. The town's natural beauty shines through its surrounding landscapes, with nearby parks offering ample opportunities for outdoor enthusiasts. Frederick's thriving arts scene and culinary offerings further enhance its appeal, with local galleries, theaters, and farm-to-table dining establishments providing a vibrant cultural experience. To make your move to Frederick as smooth as possible, it's a good idea to have experts at your service, like residential movers. Their expertise in handling the logistics of moving can ease the transition, allowing you to settle comfortably and quickly into your new Frederick home.
Serene Retreat: Columbia
Columbia, a planned community, offers a serene retreat nestled amidst natural landscapes. Designed with a focus on inclusivity and diversity, Columbia provides a welcoming environment for residents of all backgrounds. The community boasts top-rated schools, making it an excellent choice for families. Shopping centers like The Mall in Columbia offer a wide range of retail options. Also, numerous parks and recreational facilities cater to outdoor enthusiasts. Columbia's commitment to preserving green spaces and providing a balanced lifestyle ensures a tranquil and harmonious retreat for those seeking a peaceful place to settle down.
Making the Right Decision
Making the right decision when choosing between places in Maryland to settle down is crucial for long-term happiness. Personal preferences and lifestyle considerations should play a significant role in the decision-making process. It is essential to conduct thorough research, including visiting potential areas, to gather firsthand experiences and insights. And remember, even after you've made your choice, there are always ways to improve the quality of your home to better suit your lifestyle and needs. However, it's equally important to trust your instincts and take your time before finalizing a decision. 
Conclusion
There are a plethora of enticing places in Maryland to settle down and call home. From the tranquil paradise of Annapolis to the suburban serenity of Bethesda, there is a place for everyone's preferences. Choosing the right location is crucial for long-term happiness and satisfaction. Take the time to explore Maryland's diverse communities, considering factors like affordability, amenities, and lifestyle. With careful consideration, you can discover the perfect place in Maryland to settle down and embark on a fulfilling journey in your new home.