Cleaning your house can seem like an endless task. Many people give up on the task completely, but you don't have to. Dirty houses are unhealthy and can pose a risk to your health. Click here for more information about the hidden health risks of a dirty home. 
If you want to save time and energy on cleaning your house, here are five tips from professionals. 
Using baking soda
There are many ways to use baking soda in your home. It is not just for cleaning; it's an all-purpose deodorizer and can be used to remove unpleasant odors in all kinds of areas. 
Using baking soda as a cleaning tip is an all-around way to make dull items look brand new. It can be used to brighten shoes, whiten the laundry and remove stains from jewelry. It is also an excellent way to clean children's clothing. Make a paste of baking soda and water, then wipe it off carefully. 
Using baking soda as a deodorant in your bathroom may also prevent odors. However, be careful when using this on floors, because baking soda can ruin your flooring.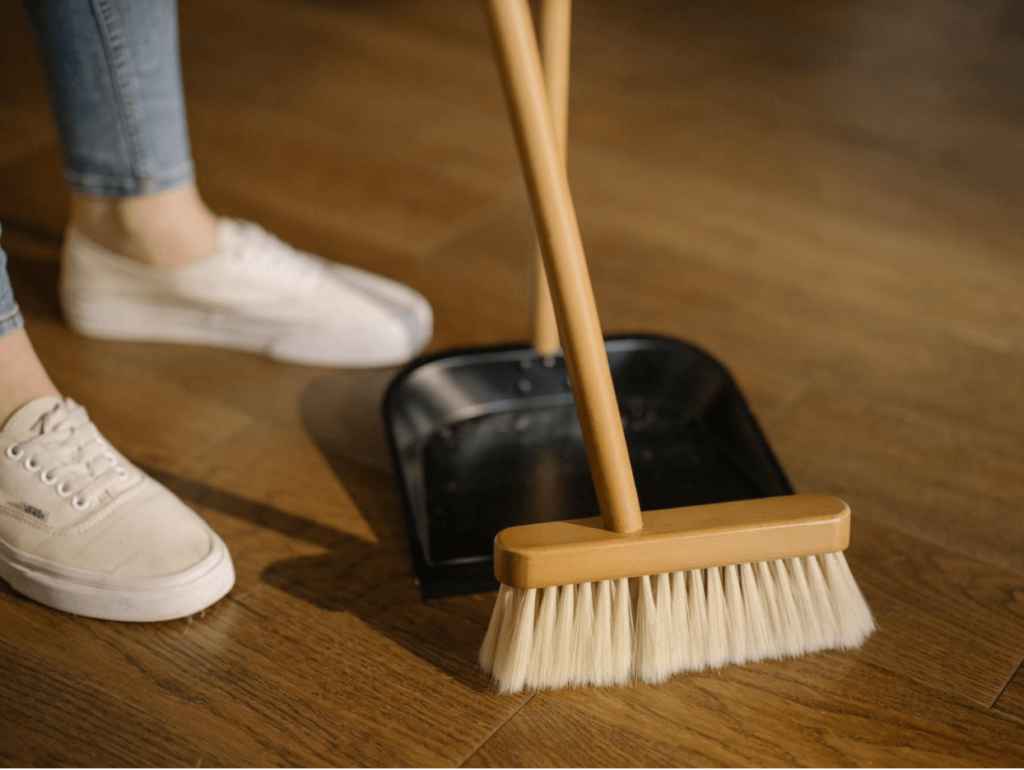 Using vinegar
Using a solution of white vinegar and water to clean various surfaces is a great way to freshen and clean a variety of surfaces. This solution can be used on almost any smooth surface, including glass, windows, walls, and cupboards. 
The solution can even be used to clean high-risk surfaces like refrigerator shelves and windows. And since vinegar is so inexpensive, it is a good option for many cleaning projects around the house. Click the link:https://www.reddit.com/r/CleaningTips/ for access to an online forum based around cleaning tips. 
White vinegar is an effective cleaner for hardwood floors. Dilute it with water and apply the solution to the surface with a microfiber mop. Never use too much water, however, as too much water could warp the surface. 
Using a toothbrush
If you're looking for a simple way to clean your faucet, try using a toothbrush to tackle tough stains. This is a tip utilized often by experts. Whether it's a stubborn stain on your carpet or the splash guard on your garbage disposal, the tiny head of a toothbrush is perfect for deep corners. 
A few drops of dishwashing liquid applied to the brush can remove stubborn stains. Rinse thoroughly to prevent bacteria and mildew. If this all seems like too much, don't forget that there is a cleaning service near you ready and willing to get down to the nitty-gritty for you. Many are reasonably priced and already have the tools to get things done the way you would like it. 
Using coffee filters
A coffee filter is an excellent tool for cleaning a variety of surfaces. Its soft texture and natural composition make it ideal for wiping and polishing a range of items. It also makes for a useful weighing device, as its absorbent paper can pick up dirt and dust. 
Coffee filters can also be used for other household tasks. You can use them to clean glasses without scratching them, line plant pots to prevent soil spills, and make air fresheners. You can also fill them with baking soda and twist them close to create an air freshener
Using a vacuum Get Professional Help
The vacuum cleaner is an essential tool in the home but it can be neglected if it isn't used regularly. To keep it in pristine condition, you should clean it regularly, especially the brush roll. 
In addition to brush roll cleaning, you can also use pipe cleaners to tackle stubborn clogs. Using a damp cloth is another useful tool to remove dust and grime.
Vacuuming regularly will also get rid of dust mites and spiders that live in the corners of ceilings. Finally, use a dusting brush to remove any crumbs and dirt from the floor.
Vacuum cleaning is essential for keeping your floors clean. You may need to vacuum more frequently if you have small children or pets. Also, make sure to empty the canister and dust bag of your vacuum frequently. A vacuum that is full of dirt can't work effectively. A full canister and bag will make it harder to clean the entire house. 
Get Professional Help
Sometimes, the volume of rubbish and clutter can be overwhelming. In such instances, it's wise to call in professionals who specialize in rubbish removal. Services like 1300 Rubbish can assist with bigger clean-up tasks, ensuring you get rid of all unwanted items in an efficient manner, without the hassle.