Moving can be an extremely stressful experience, especially when you lack the proper tools and support to make the process as smooth and efficient as possible. Whether you are relocating across town or across the country, working with a professional mover will save you both time and energy. These experts will carefully pack up your belongings and transport them safely to your new home or office with minimal disruption to your life. In addition, many moving companies such as Jacksonville movers offer valuable resources like storage facilities and packing supplies, which can help ensure that every last item is accounted for at each step of the process.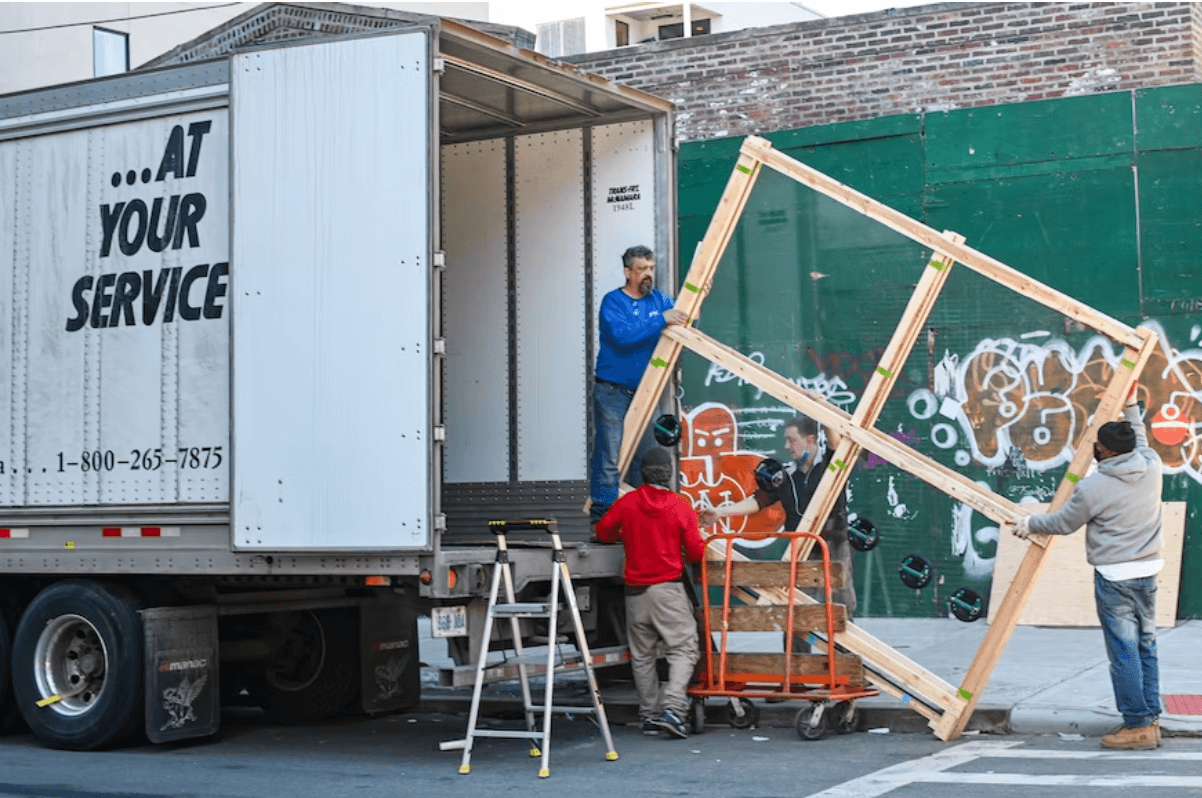 Work With a Licensed Company
Licensed movers like Osmon Moving and Storage have undergone extensive training to learn the best practices and procedures for safely moving heavy furniture, delicate electronics, and all of your other precious items. Moreover, they have the necessary skills and equipment to navigate difficult and complex moves, including moves up multiple flights of stairs or across large parking lots. Licensed movers also undergo regular inspections to ensure that they are meeting high industry standards, so you can trust them with your most valuable possessions.Get Referrals
One of the best ways to determine whether a moving company is reliable is to ask for referrals from friends, family members, and other contacts in your network. Speaking with those who have had personal experience with various companies will give you an honest assessment of their quality of service and customer satisfaction levels. In addition, seeking referrals from these sources will help ensure that you are working with experienced movers who have an established track record and who have earned positive reviews from past clients.
Get an In-Home Estimate
A good moving company like the House Removals Enfield will offer to come to your home to give you an estimate of how much it will cost to move your belongings. This will give you the opportunity to meet face-to-face with representatives from various companies, so you can get a feel for their experience and get immediate feedback on the services they offer. Be wary of companies that give you an estimate over the phone without seeing your home first.
Compare Prices
Get quotes from multiple companies before making your decision. Don't just go with the first one you find, do some comparison shopping to make sure you're getting the best deal possible.
Read the Fine Print
Before signing any contracts, make sure you read the fine print carefully. Pay attention to things like hidden fees, cancellation policies, and what type of coverage is included in case something gets damaged during the move.
Know Your Rights
The Federal Motor Carrier Safety Administration (FMCSA) has a set of rules that all moving companies must follow. Familiarize yourself with these rules so you know what to expect from your movers and what your rights are if something goes wrong.
When working with a moving company, you have the right to choose what type of service you want and how much stuff you need to move. It is not up to the company to decide these things for you; after all, it is your belongings that are being transported! While many unethical companies will try to upsell various services without your consent or exclude certain types of items from their estimates in order to "save space" in their trucks and make additional money off their customers, it is important that you stand firm and insist on having full control over what type of services and what type of packing materials are included in your contract.
If something goes wrong during your move with any level of unexpected damage or loss occurring as a result of inferior workmanship on the part of the movers themselves choosing inadequate packing materials such as wrapping paper, you are fully within your rights as a customer to escalate matters until such situations are resolved appropriately.
In order to get a good moving company, you have to do your research and sift through countless different options to find the right one for your needs. The key is to find a provider that has the experience, dedication, and track record to make your move as seamless as possible.