Buying tableware can be a challenge, especially with the many options in the market. You have to ensure that you get something that not only matches your taste but is also worth the money. There are a few things you need to consider when shopping for tableware.
Remember, these are things you will be using daily for breakfast, lunch, and dinner. Of course, factors such as budget will influence the quantity and quality of your tableware. In this guide, we take a look at some of the significant factors you should consider when buying tableware.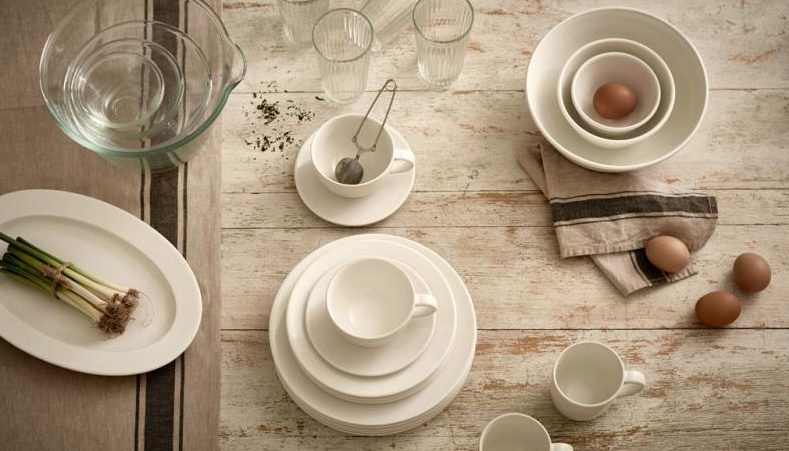 Your Budget
Tableware can be expensive, especially if you are after handmade pieces from Supper Club. However, planning your budget before you head out shopping will help protect you from overspending. In addition, you don't want to end up with plates or mugs that you will not use.
Take some time to study the markets to find product prices. You will also save more buying tableware in sets than buying one piece at a time. Take stock of what you have in your kitchen to avoid buying excess mugs or plates of the same design.
White is a Good Color
Renowned chefs say that you can never go wrong with white dinnerware. The thing is that white tableware can be matched with any theme or table dressing. The plates can turn any casual look into something formal.
White plates also make the guests focus more on the food than the designs and decorations on the dinnerware. Another thing to consider is that white tableware is common, so replacing broken pieces will be much easier.
Don't Compromise on Quality
Quality pieces will last a long time. However, if you are after high-quality pieces, be ready to spend big on them. Take time to research the materials so that you are familiar with what is in the market.
Most tableware is made from ceramics such as bone china, porcelain, and stoneware. Bone china is the best quality compared to other ceramics. It is sturdier and comes with a touch of elegance, which is good if you want to upgrade your dinnerware. The only downside is that bone china tableware is quite expensive.
Shape and Size are Important
When setting up your table for dinner you want your matching plates, bowls, and cutlery. Buying plates that are too big will make other tableware look small, which may look a little bit out of place.
Before you go out shopping, review the sizes of your existing dinnerware. In addition, you don't want to end up with plates that will not fit in your cupboard or kitchen cabinets.
When it comes to shapes, you cannot go wrong with plates that have wider rims. For the bowls, you will be better off going with cereal bowls as they are bigger and more versatile. The bowls can be used for eating and serving cereal, soups, or stews.
Wrapping Up
The tips shared in this guide will help you get the right tableware for your house. Avoid buying too many sets of the same designs as this may make your tableware look bland. Go for a mix of sets that can be used for formal and casual occasions.