Do you have a small or large pantry? Do you have enough space in your pantry? Well, sometimes, even a large pantry can look small. And a small pantry can look enormous. It is all about organizing and saving space in even a tiny pantry space.
But the reality is, there is a place for everything in your kitchen pantry. It is all about finding ways to maximize the space with door storage, shelf inserts, and other tips and tricks.
Today, we will show you how you can organize the pantry with rolling carts, refrigerator bins, pot racks, and much more. Read on.
1. Printable Organizing Labels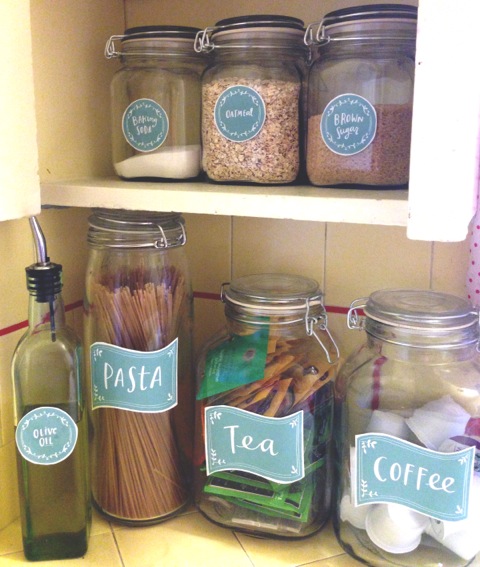 We start off with classic and common kitchen organizing labels. Put them on spice jar containers and canisters to easily organize the clutter in your kitchen. Your pantry will look more beautiful and streamlined.
The awesome font was designed by a graphic designer, and you can get them on Etsy. You can change the font by type, size, and color if you like.
2. DIY Stackable Canned Food Organizer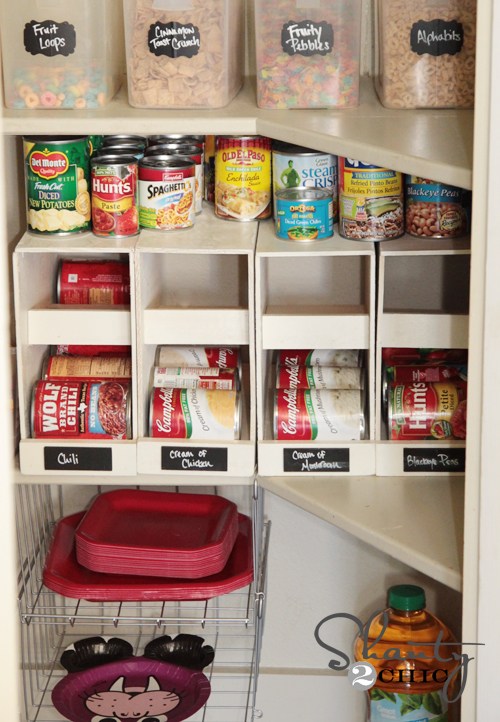 So, we want to give you an idea how to create a solution that will help things run more smoothly and efficiently. Here are some canned food organizers. You can stack them on top of each other, or use the top piece as a shelf.
Each of them can hold up to 7 cans. That is quite a lot of storage space, wouldn't you say?
3. Pasta Storage In Bottles And Pringles Packages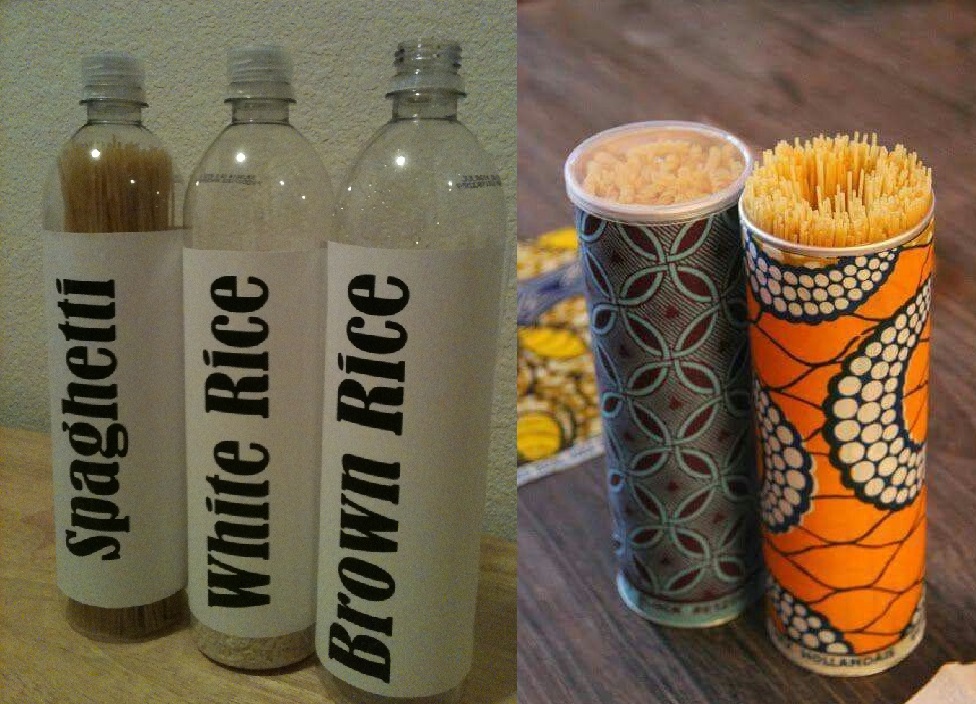 Why do we love this idea? Well, for starters, they hold spaghetti perfectly. But more importantly, your pasta stays fresh and it is easy to pour in a pot for cooking. So, why buy fancy pasta storage containers, when you can easily make out of empty bottles or Pringles packages? DIY for the win!
4. Shoe Organizers For Snack Storage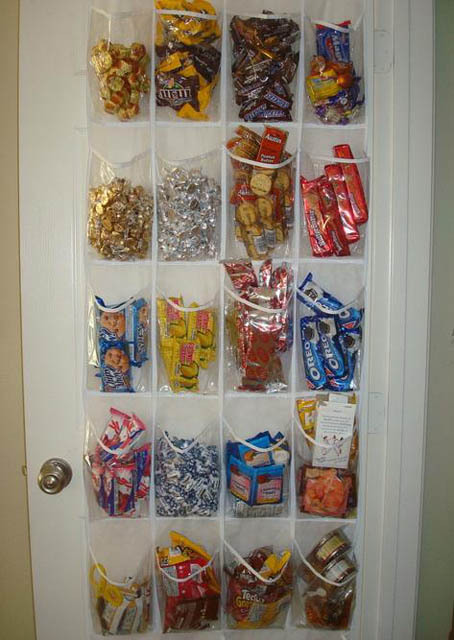 The best part about this rack is the versatility. You can use it for winter boots, summer sandals, or snacks in your home. One solution to rule them all.
You can easily find the materials for this homemade item at the brick and mortar store. And you do not have to spend a fortune. Last, but not least, you do not need any specific engineering and labor skills. You can make it in a matter of minutes.
5. Clip Hanger Bag Organizer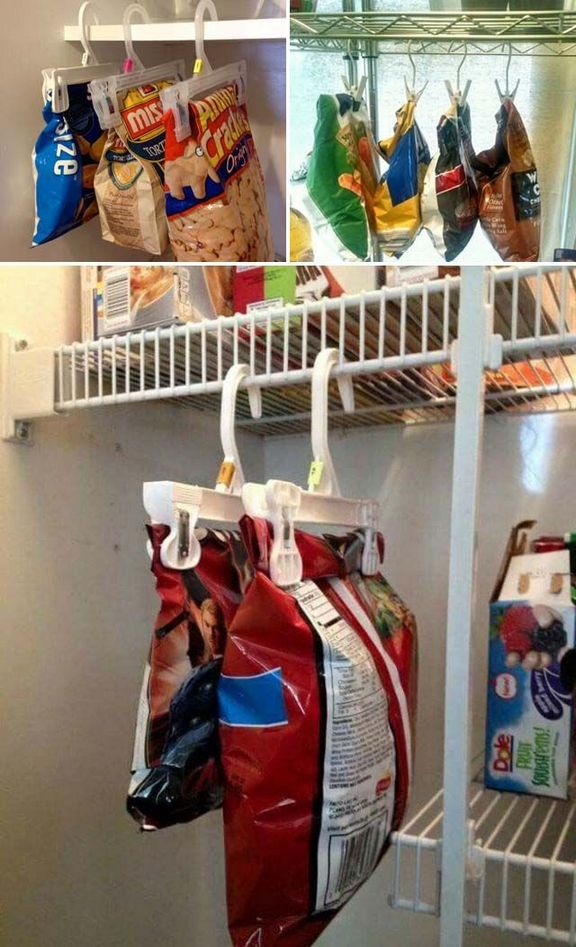 Well, you probably have some hangers at your home, right? You can use them for your shirts, but also as kitchen organizing tools. Find dead space in your kitchen where you can hang these hangers. And in a second, you transform the dead space to usable pantry storage space.
6. Produce Storage In Laundry Bags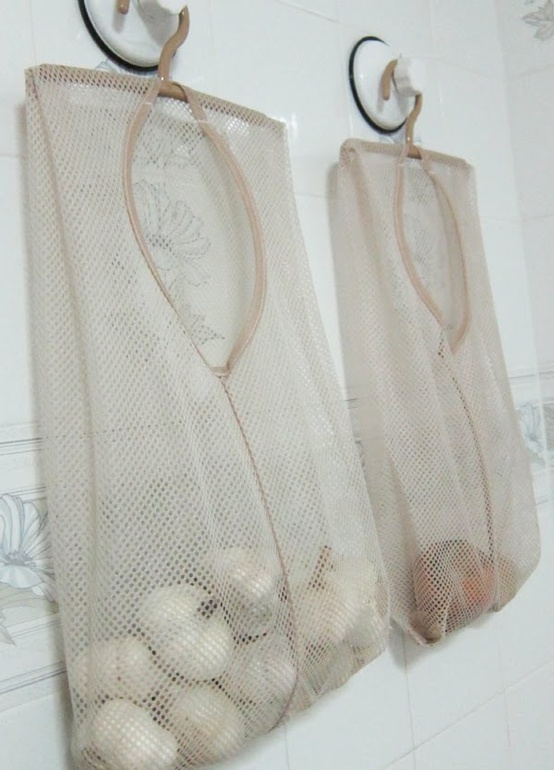 This will come as a surprise. But you can use laundry bags for more than just doing the laundry. You can easily turn them into storage for potatoes, onions, garlic, or similar type of vegetables. The beauty of laundry bags is they can store a large supply of produce. And they ventilate great. Thanks to the see-through material, you will know when the supply is running low.
7. Hanging Metal Storage Bins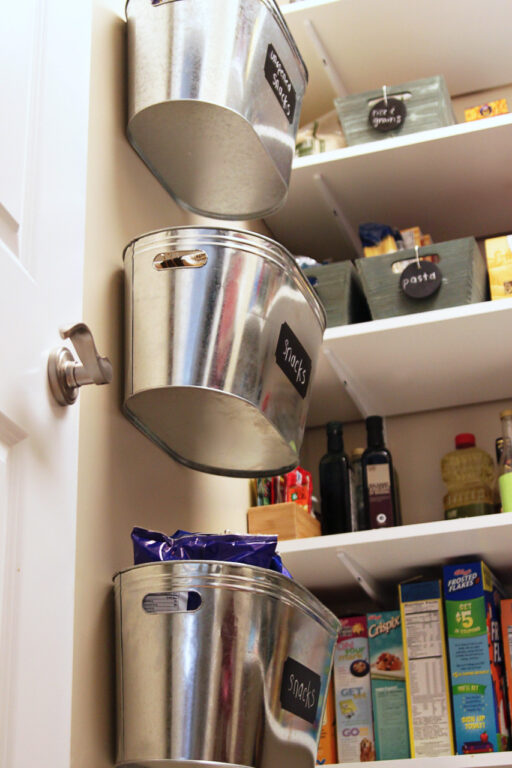 You can probably source some metal storage bins for cheap. And they are a perfect solution for a blank wall in your pantry. These bins add some much-needed space for storing kitchen groceries and ingredients.
8. Cardboard Box Storage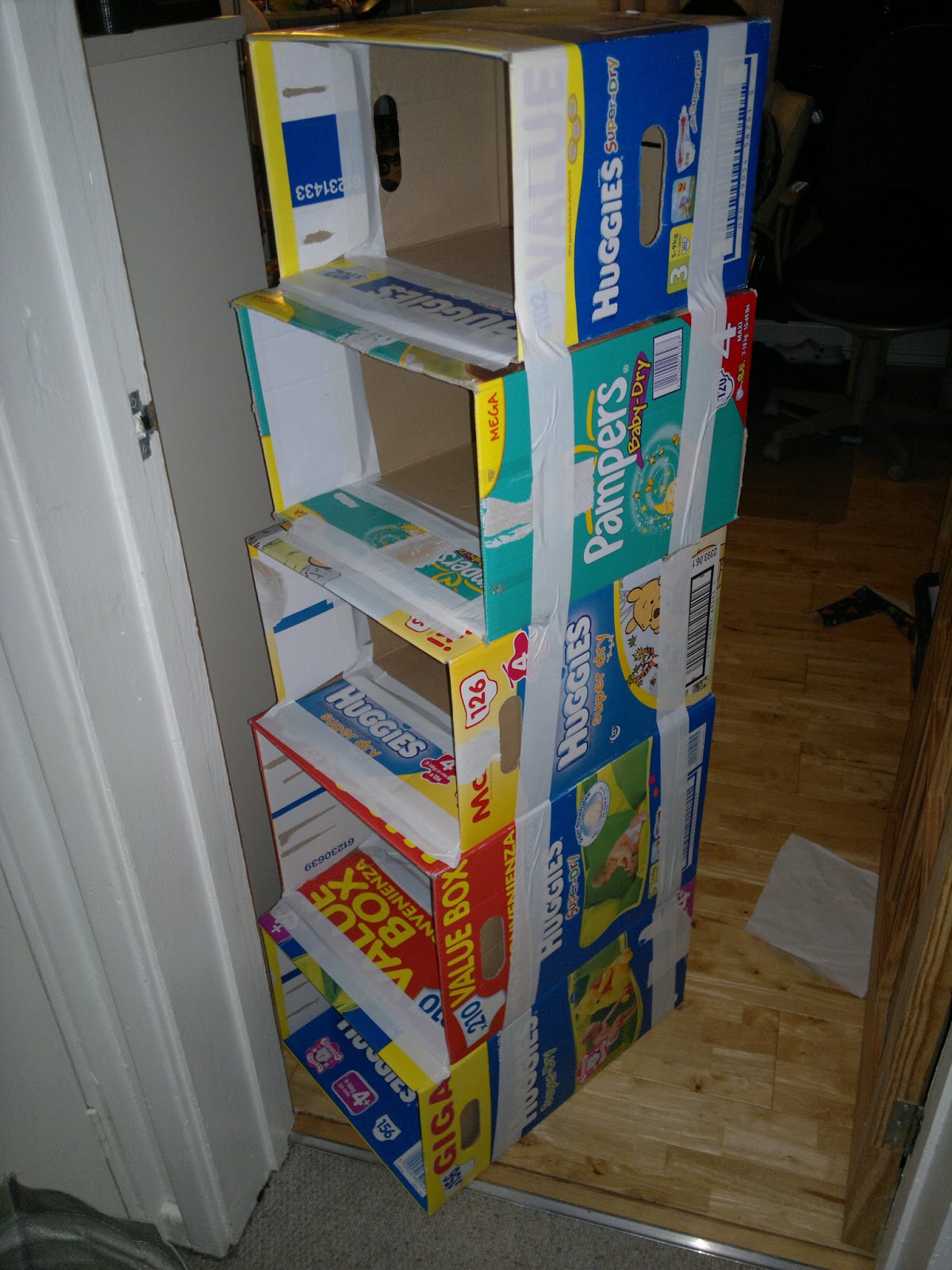 You can use this idea for storing different items. For example, in the kitchen, you can store ingredients and groceries. And with the same trick, you can organize blankets and clothes in the bedroom.
All you need are several boxes. Arrange them with the same width from tallest to shortest. Stand them on the floor, so the back would be flat. Stuck them with duck tape, and you your organizer.
9. Coffee Creamer Containers For Nuts, Legumes Or Candy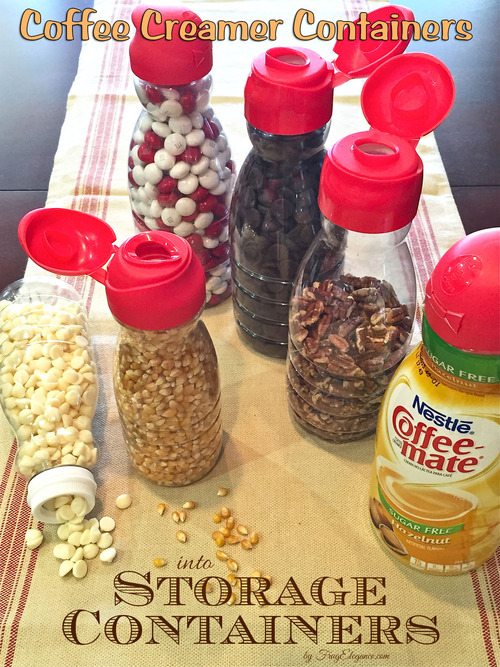 What do you do with coffee creamer container after drinking the coffee? Do you throw it away? Well, you are wasting a perfectly good material for organizing stuff in your kitchen.
Simply cut the label, wash the container, and reuse it to store pantry items. You can easily pour items from the container, including chocolate chips, popcorn, sprinkles, flour, nuts, sugar, and more.
Or, you can put pancake mix inside and store it until you are ready to add water. Shake and pour, and you have some fresh pancakes.
10. Tic Tac Spice Holders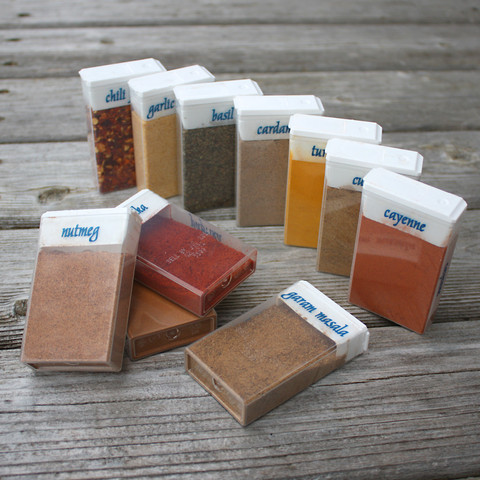 TicTac boxes are perfect for storing small amounts of ingredients when you are on the go. Think of them as travel containers. Or, you can use them for your home. TicTac boxes are great for spices. After all, you do not need a whole jar of cinnamon, right?
11. DIY Slide-Out Shelves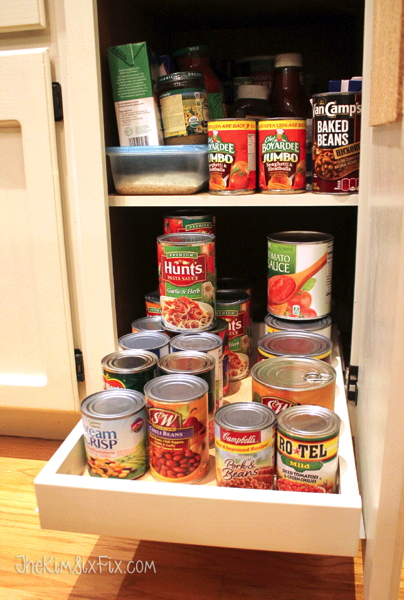 Do you run into trouble with the base cabinets, especially the bottom shelf? Do you have troubles getting things out of it, or just seeing what is way to the back? Well, there is a solution for this problem.
It comes in the form of a slide out drawer on the bottom shelf. This gives you an easy access to the entire shelf.
12. Dollar Store Storage Solutions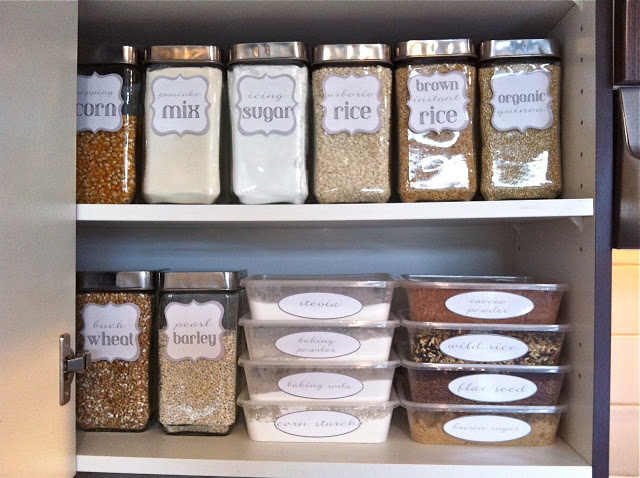 If you work with a tight budget, run to the dollar store action. There are many storage solutions you can find for your pantry, fridge, and closet. No reason to work in a cluttered kitchen because of your low budget.
13. Lazy Susan For Corners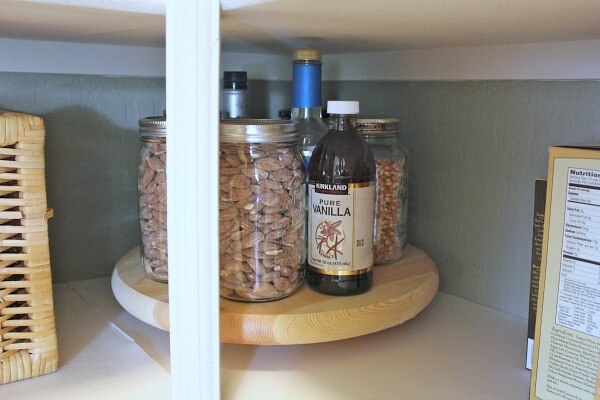 Many people love the wooden lazy Susan. But the problem is, when you try to buy one, it usually comes with a high price tag. Or, it does not fit your space. Size and money are a problem.
And you can solve both problems with a simple DIY custom made Lazy Susan. It will cost you just a fraction of the price and some minimal effort.
14. Rolling Wood Crates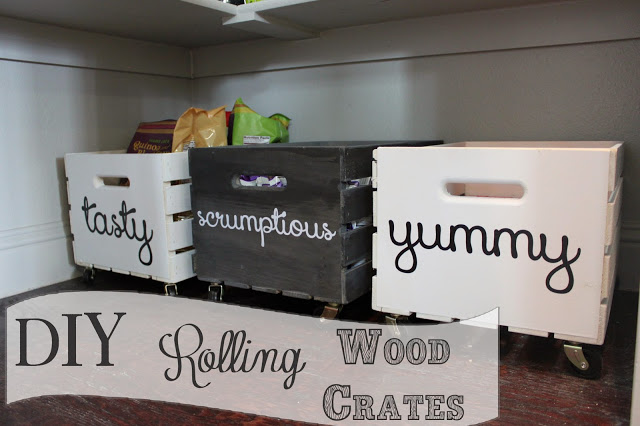 Most DIY projects start with a need to solve a problem. That can be lack of storage space, or in this case, a way to keep food off the floor. If you live with pets, you want food off the floor. Your pet will literally eat it in a matter of seconds.
So, as a solution, we have wood crates that roll. Try them.
15. Open Pantry Pegboard Organization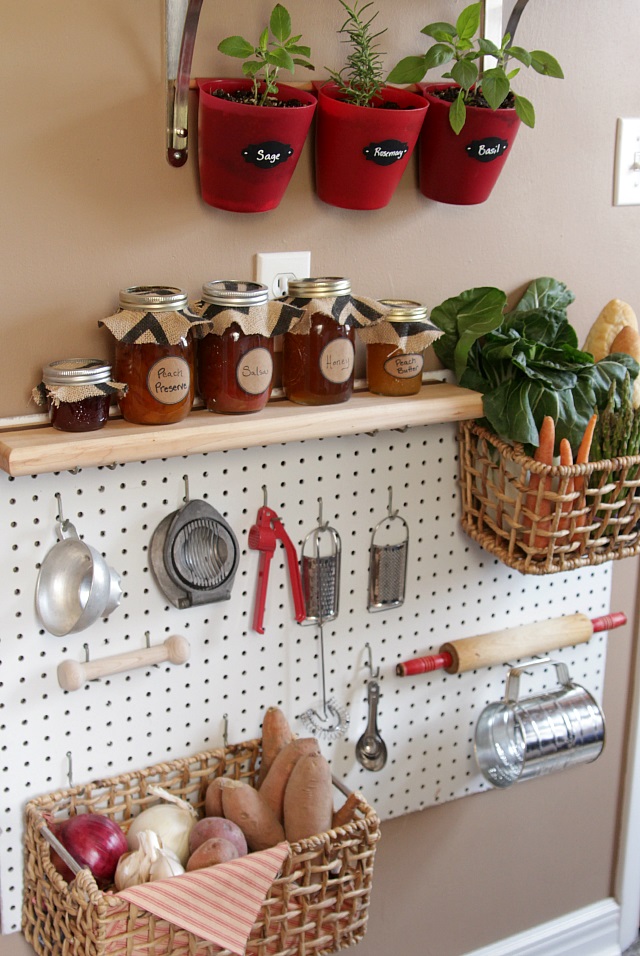 When you start stacking things on shelves behind closed doors, clutter happens. And more importantly, we often forget what we have. The clutter piles up.
It is time to solve that clutter problem. We can help you utilize as much space as possible. The solution comes in the form of a pegboard system. Works like a charm.
16. 10 Steps To Organize The Pantry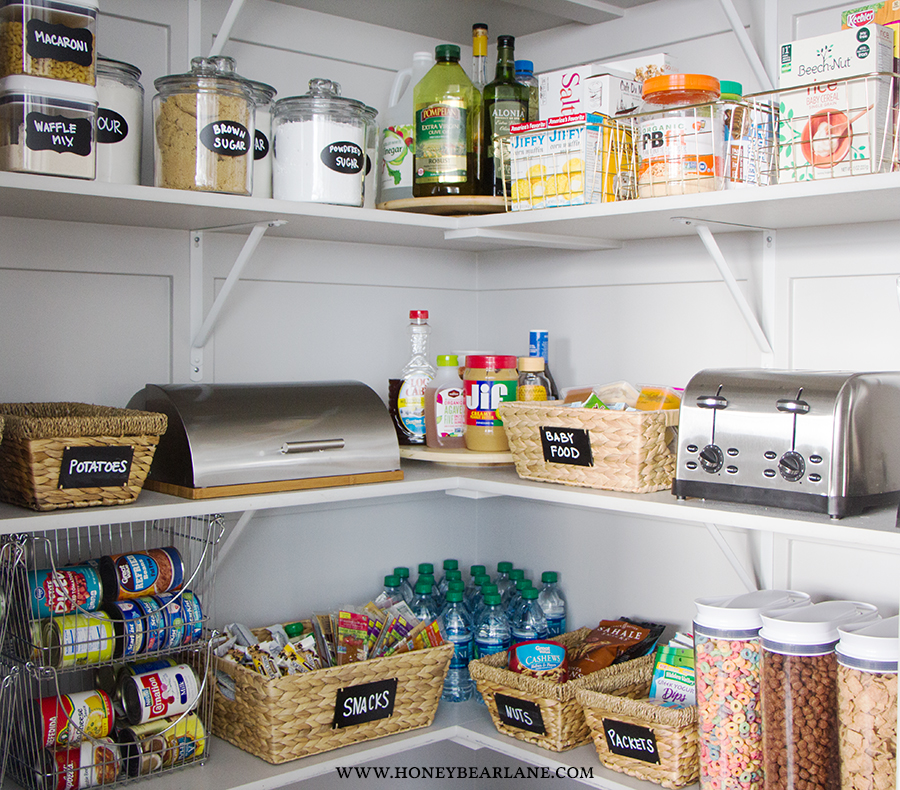 We finish off with a complete guide for how to organize your pantry. Think of it as a zipped guide of everything we mentioned before.
Hopefully, we can help you live and work in an uncluttered kitchen. Clutter is the common enemy we all face. And we can beat him only together. Feel free to share your ideas for how to organize the pantry.