When it comes to sprucing up your home's exterior, there are many different steps you can take to enhance your curb appeal. Adding new paint or shutters is a simple and easy way to brighten up your curb appeal. Replacing your front door or installing new windows will also have a big impact. But perhaps one of the best ways to enhance the look of your home is by using siding ideas. Siding comes in a wide variety of materials and styles, allowing you to easily create the perfect facade for your house.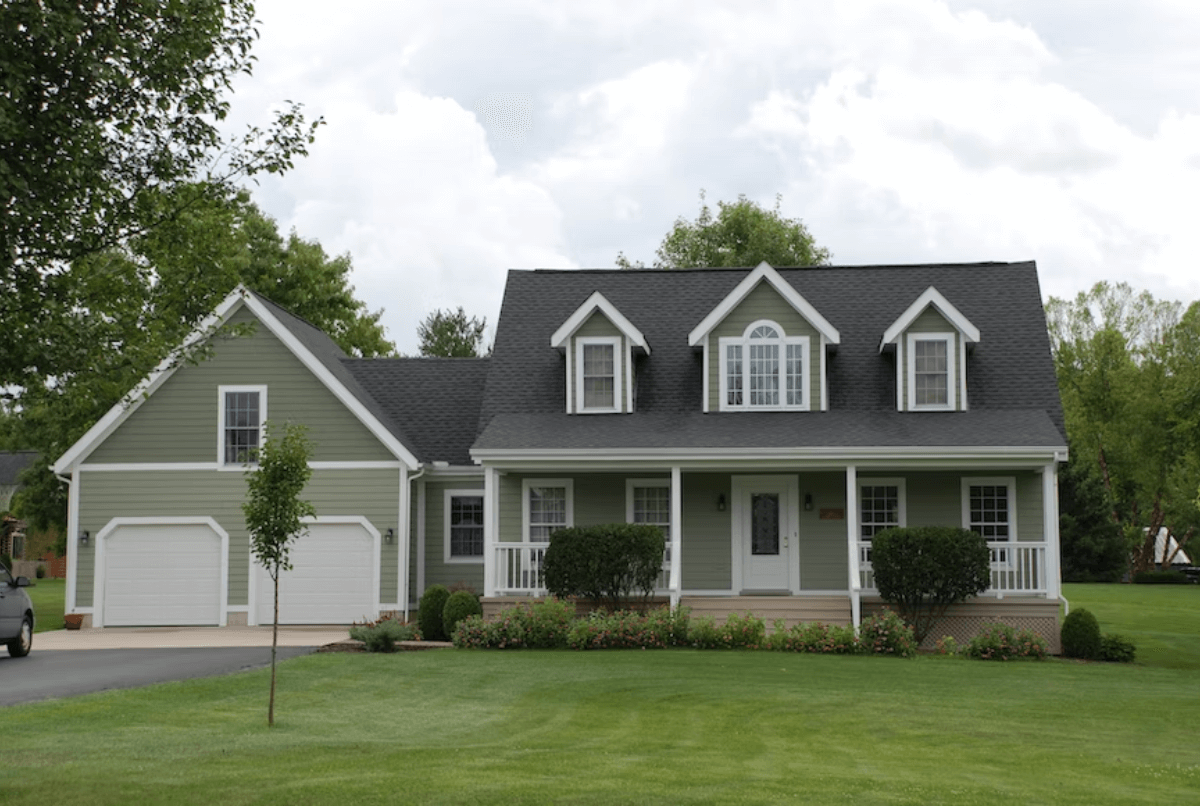 Materials Matter
When it comes to siding, the material you choose can make a big difference in terms of both curb appeal and maintenance. For instance, if you live in an area with a lot of trees, you might want to consider using James Hardie siding from Landmark Roofing. This is a low-maintenance option that's also resistant to mold and mildew, making it a great choice for homes in humid climates. Plus, it comes in a variety of colors and styles, so you're sure to find an option that fits your home's aesthetic.
Double Down on Tone and Style
When choosing a color for your siding, it's important to pick something that compliments the overall tone and style of your home. If you have a traditional home, for instance, you might want to stay away from bright colors like yellow or orange unless, of course, those are already part of your home's color scheme. Instead, try using more subdued tones like gray or tan. These colors will give your home a classic look that will never go out of style.
Use Different Siding Style Accent
Consider using different siding styles for different parts of your home. For example, you could opt for shingles or wood planks around the main sections of your home and use vertical vinyl panels in places such as the soffits or gables. This combination of materials not only helps to reinforce the architectural details of your house, but it also creates visual interest and draws the eye upward, making your property seem bigger and more expansive.
If you decide to go with fiber cement siding make sure you contact experienced fiber cement siding installers. With an expert team at your side, you can be sure to find a style that matches your aesthetic preferences while also boosting curb appeal
Add Texture
Adding texture to your siding is a simple and effective way to enhance the look of your home. Whether you have traditional clapboard siding that tends to be flat and drab, or modern metal siding with an appealing sheen, adding textured panels can help to bring a sense of depth and interest to your exterior. Options include textured panels made from a variety of materials, such as aluminum, concrete, tile, stucco, or wood. By adding texture in the form of ornate carvings or varied colors, you can create a dynamic façade that looks both elegant and inviting.
When it comes to exterior home improvements, siding is one of the most important factors for homeowners to consider. Not only does siding go a long way in keeping your home safe and well-insulated from the elements, but the right style can have a dramatic impact on your curb appeal. By considering factors like material choices, landscaping, and color schemes, you can create a look that is uniquely yours and sure to impress anyone who sees it.