Cinnamon sugar is so simple to make, yet so delicious.
Sugar is something that surrounds us in our everyday lives. It is everywhere and here to stay. It is the generic name given to a type of carbohydrate which is naturally sweet (in varying degrees). The foods we consume are broken down by the body; sugar is one of the major types of macronutrients that provide energy through this metabolic process.
Sugar is also something that has been misjudged by so many with even more negative theories behind the ingredient, however, a little bit of it will surely not harm a healthy human. Take fast-food chains and that is a totally different argument.
Fast foods are filled with unhealthy sugars and fats and many other unknown substances. Sprinkle fresh sugar on your waffles however, that is a good way to intake sugar. Everything in moderation is somewhat acceptable and does not necessarily mean it will harm you.
Here are a few ways for you to enjoy sugar, with an all-time favorite, cinnamon!
Cinnamon sugar – The perfect ratio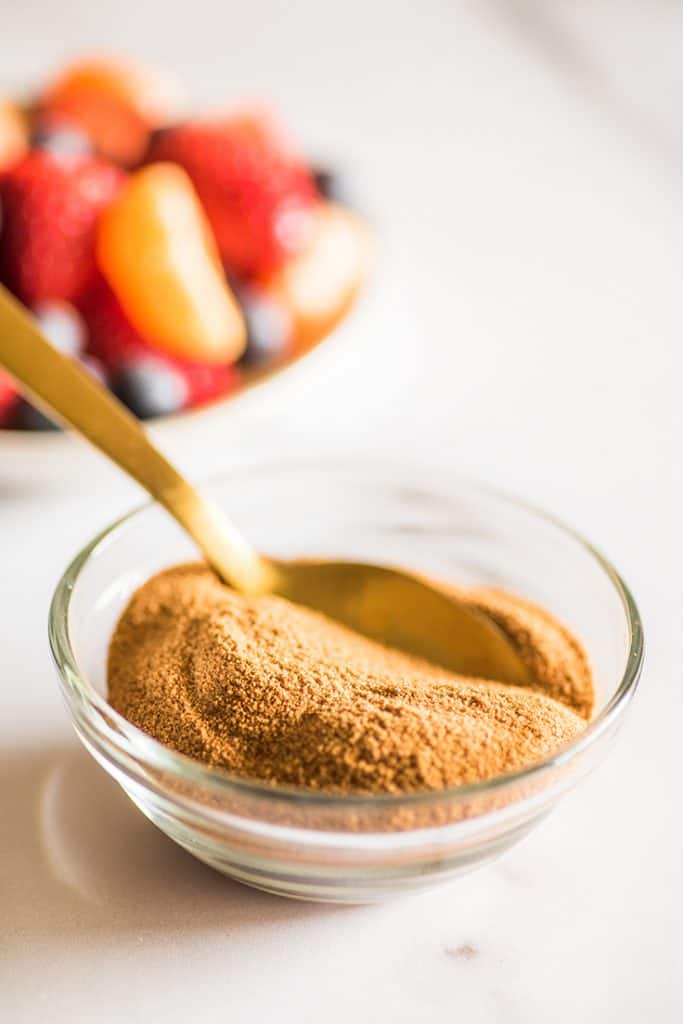 Recipe via bakingmischief.com
Well, we are not saying that one cannot combine the two nor do we think you do not know how to mix both simple ingredients together but here, we are talking about the correct ratio. And that makes fabulous cinnamon sugar!
So here it is, one of the many secrets balancing spice and sweetness together perfect for a pancake day or to sprinkle on your homemade banana bread. The last thing you want is too much or indeed not enough cinnamon flavor profile. As long as you keep the mixture in an airtight container, you will have this for life without worry. It will not go off as long as you keep it tightly sealed in a cool and dry area.
Keto cinnamon sugar – How to cheat calories!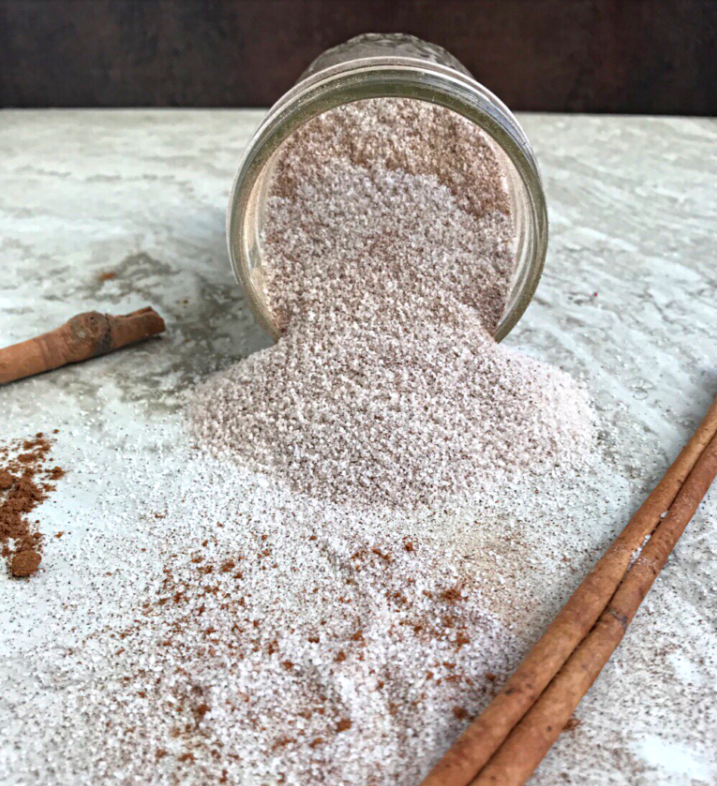 Recipe via chichiuguru.com
Some healthy eating conscious people might adore a cheat day or two in the week, but at times, it is unfortunately rather difficult to compensate for eating the same amount of calories one burnt at the gym over a long week of exercise, into a few sweet bites.
This recipe focuses on Xylitol due to its bold granules, by blending the mix into a coffee grinder with a single pulse. Two pulses, and you will have powdered keto sweetener resembling icing sugar. You can binge eat all you want, you will not gain an ounce!
Coconut – cinnamon sugar recipe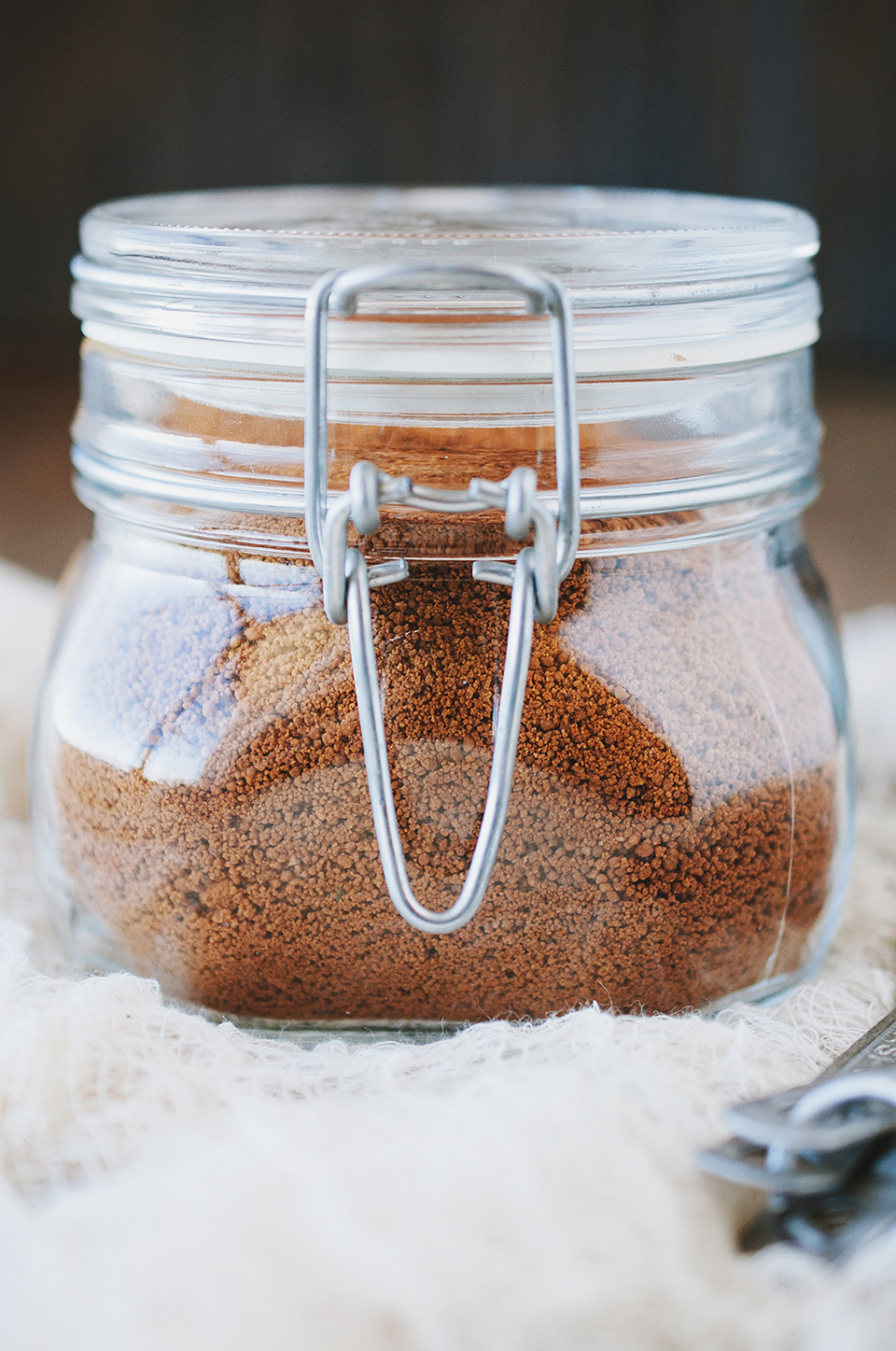 Recipe via loriesmississippikitchen.com
Let us start off by saying that coconut sugar has got a similar calorie count as normal white sugar, however with a few hidden benefits under its belt. Coconut sugar has got a lot less glycemic and also is not as processed nor refined as plain white sugar. It even has a few great nutrients in it too.
This article and recipe are not about how to diet, it is all about thinking outside the box and looking after your body, somewhat better. This means a little more indulgence will not mean causing the extra pounds to creep in. Unless of course, one likes to indulge beyond the acceptable!
Brown sugar – Cinnamon mixture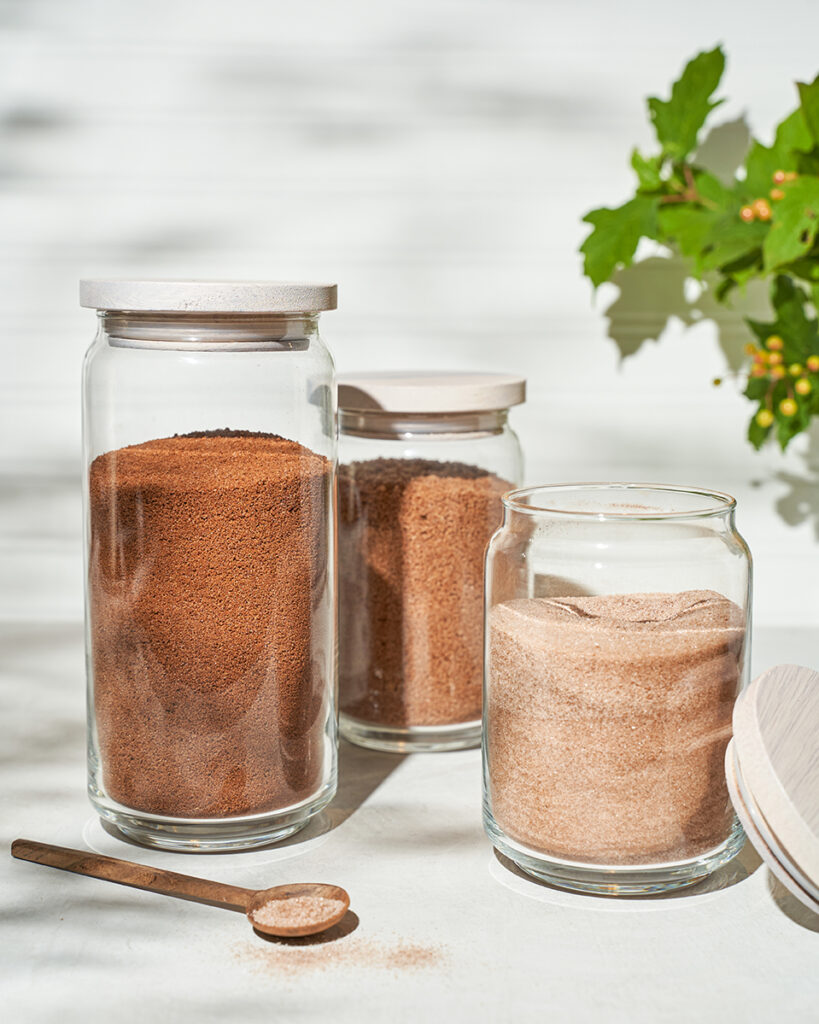 Recipe via redpathsugar.com
As simple as the name says, this is a cinnamon brown sugar mixture. Now there are two types of brown sugar: light brown sugar and dark brown sugar. These names – light or dark – refer to the amount of molasses that is present in the sugar. Light brown sugar is what is used more often in baking, sauces and, glazes.
Light brown sugar is the most common of the five sugars we'll discuss. It's made by mixing together refined white sugar with a small amount of molasses (something you can DIY in a pinch at home). The light brown sugar gets its color, caramel flavor, and moist texture from molasses.
Mixing any with a spoon or two with cinnamon, you get the cherry on top of the cake!
Sugar-free cinnamon – nutmeg sugar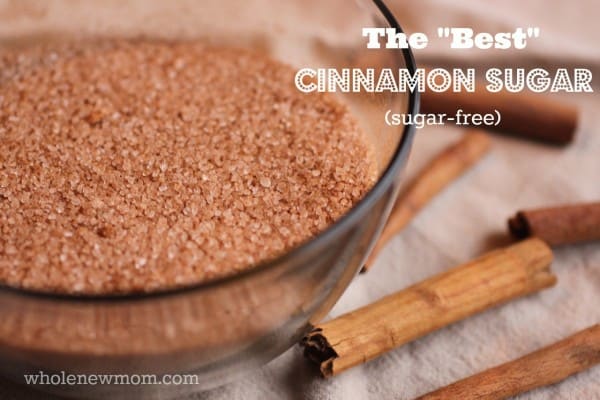 Recipe via wholenewmom.com
This one is a sugar-free recipe that contains three ingredients: sweetener, cinnamon, and freshly ground nutmeg.
Sweeteners are defined as food additives that are used or intended to be used either to impart a sweet taste to food or as a tabletop sweetener. Tabletop sweeteners are products that are normally used as an alternative to sugar.
One of the most important active ingredients in cinnamon is cinnamaldehyde. Cinnamon does have antioxidant, antibiotic, and anti-inflammatory properties and it's been suggested that cinnamon also might help with diabetes, heart disease, Alzheimer's disease, cancer, HIV, infection, tooth decay, and allergies.
While nutmeg is found to have health benefits, including its ability to relieve pain, soothe indigestion, strengthen cognitive function, detoxify the body, boost skin health, alleviate oral conditions, reduce insomnia, increase immune system function, and prevent leukemia, and improve blood circulation.
Christmas sugar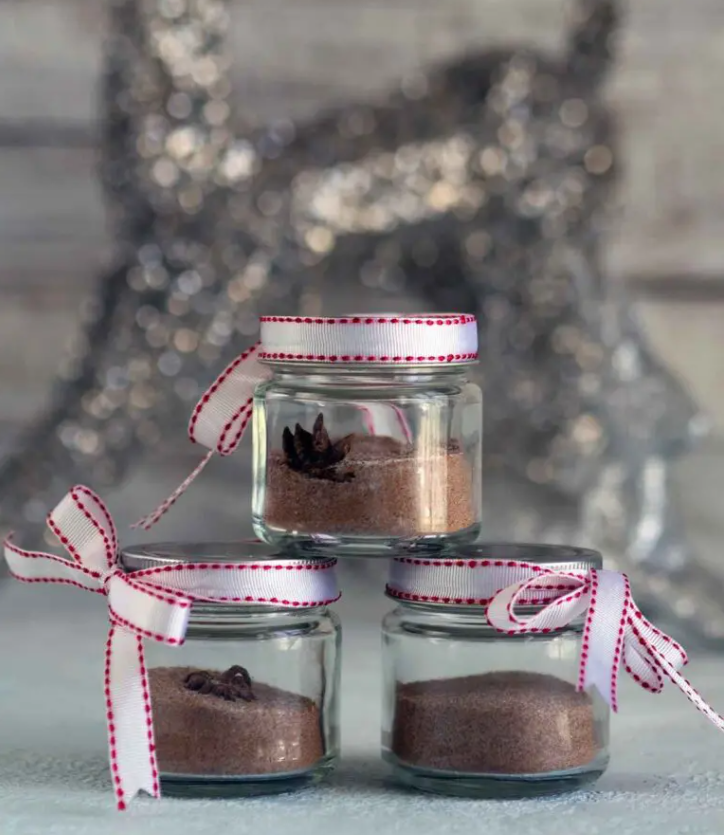 Recipe via bellyrumbles.com
With the festive season on the way, we can not miss this super delicious Christmasy indulgence. Your kitchen will smell like Christmas and mulled wine. It can be used as a flavoring for hot drinks, cold coffee frappes, and to finish off pies, pastries, shortbread, or sweet Christmas bread.
Great combination mixed with vanillin sugar, of course – cinnamon, ground coriander, ground ginger, ground clove, ground nutmeg, and last but not least star anise. Even mentioning them, I bet you think of gingerbread or you found yourself on the Christmas Market.