How do you get more storage in a small bathroom? That is a question many people around the world have. And even if you have a large bathroom, you still need extra storage.
Storage is a commodity in the home. You can never have enough of it. No matter the room. Be it the kitchen, living room, bathroom, bedroom, or even the hallway. So, with that in mind, today, we will talk about extra storage in the bathroom.
It is all about using some tricks and hidden secrets. Before you start, the most important thing is to remove clutter from the bathroom.
Read on to see how to make your bathroom the cleanest and tidiest room in the house. Check our easy and genius storage ideas.
1. Over-The-Toilet Shelf Storage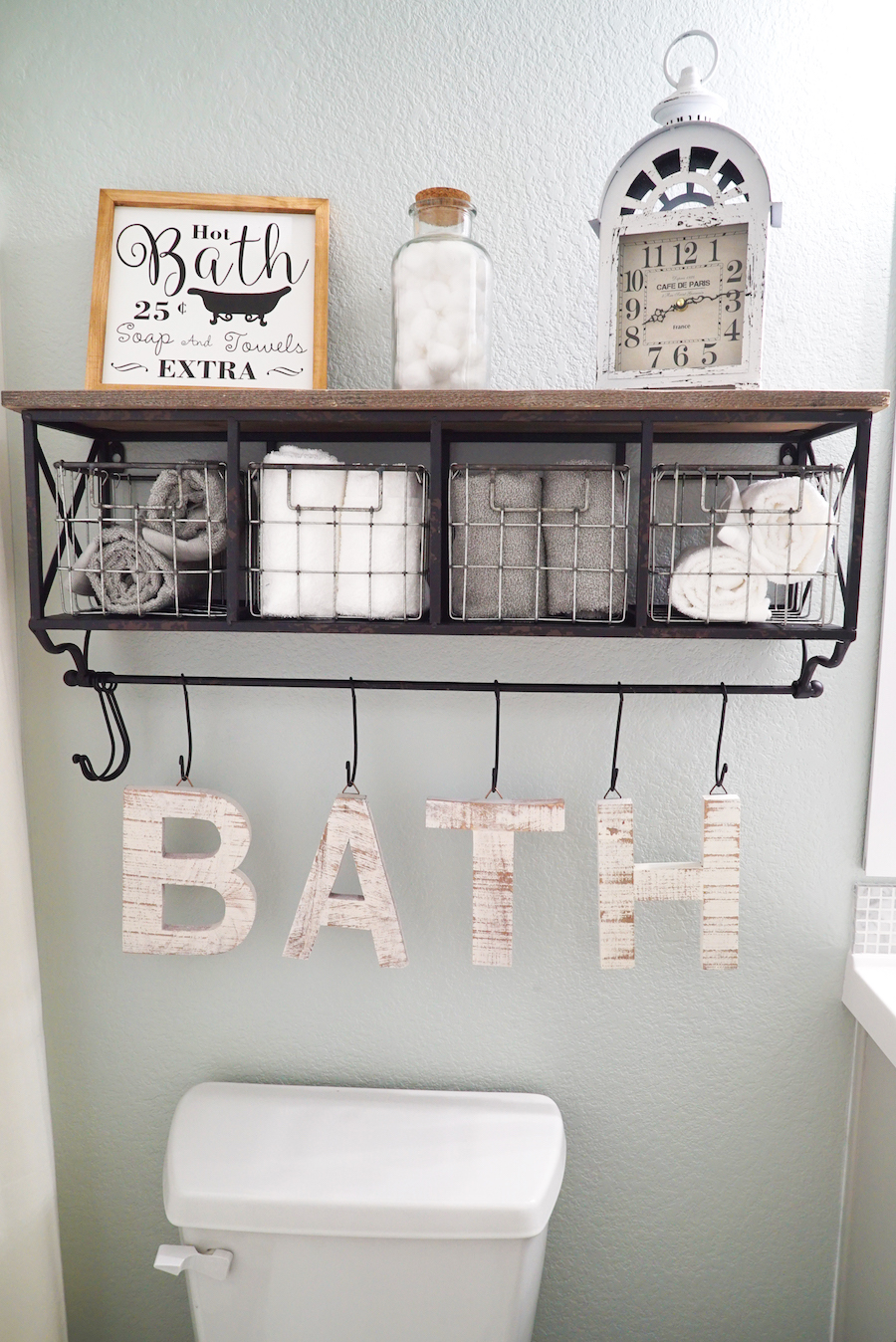 Let's start with some of the easiest and simplest ideas. And of course, the most common. Think about this for a second. How much space do you have above your toilet? Is it an empty wall? Why don't you use it?
2. Pegboard And Hook Storage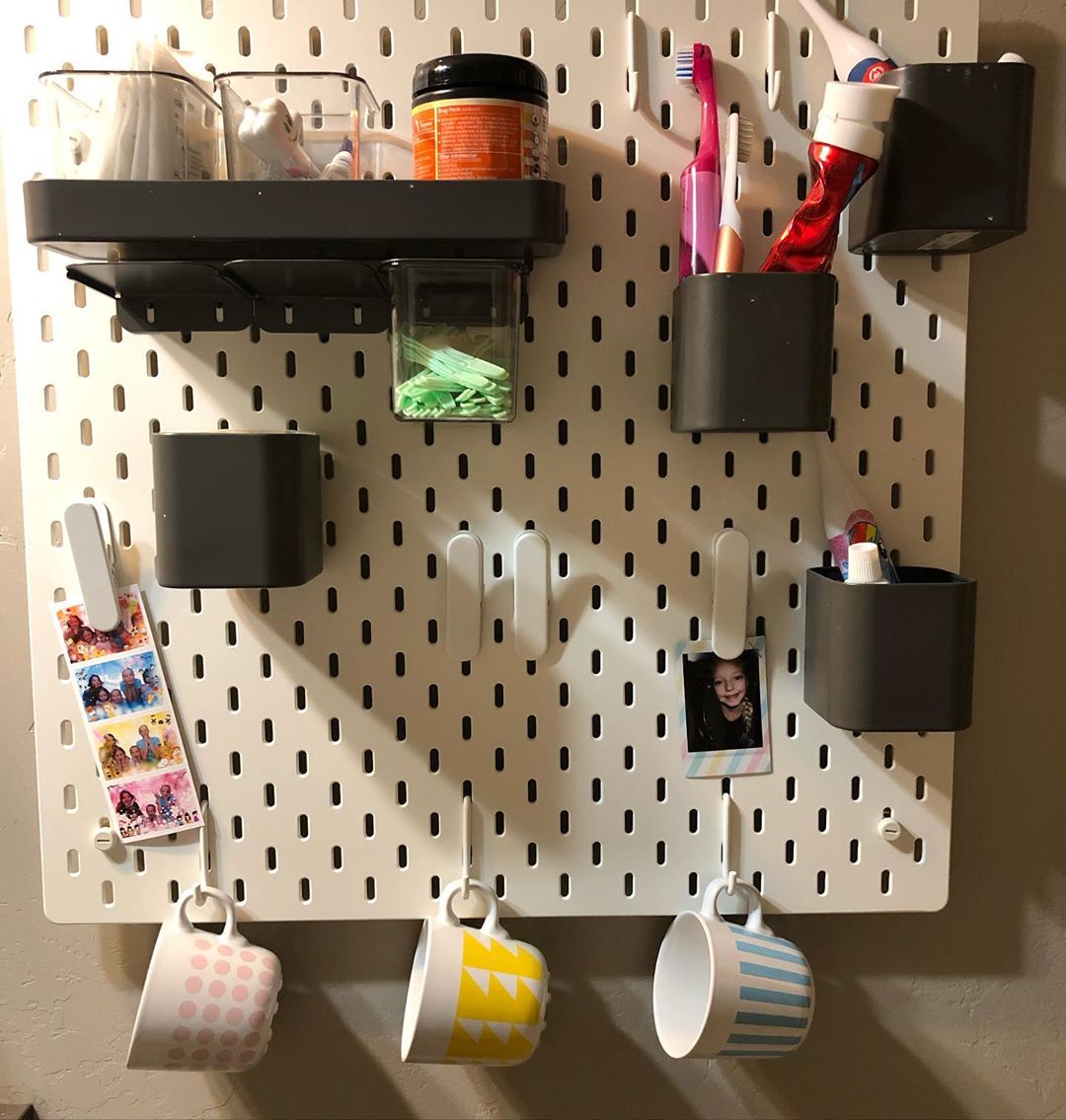 Speaking of using empty wall in the bathroom, the pegboard is one of the best ways to do it. A pegboard allows you to organize and put things on a wall in an organized manner. Some extra hooks help as well.
3. Rolled Towel In Drawer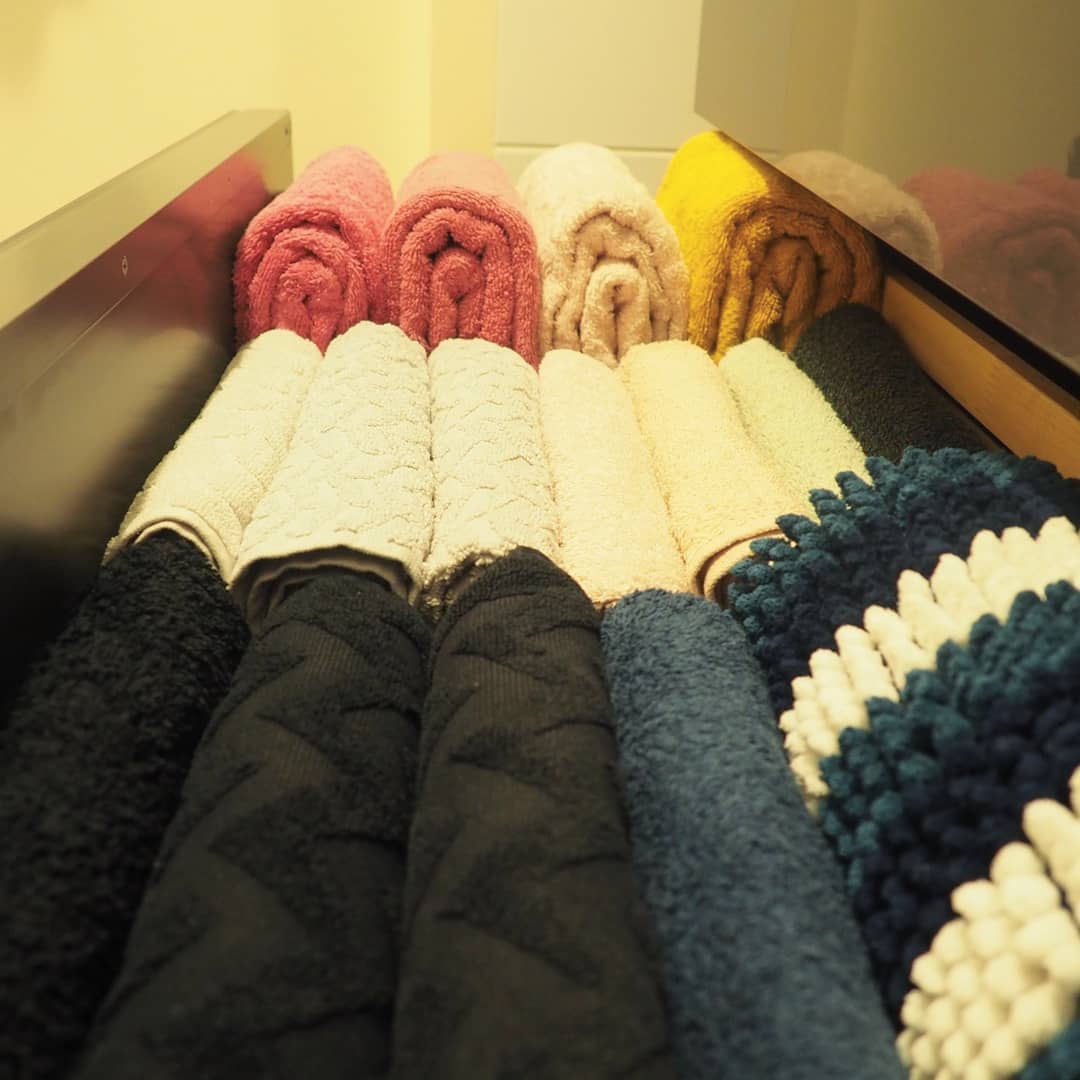 This trick works for every room in the home. Roll your clothes. Roll your towels. This way, you save space and volume. A rolled towel takes up a lot less space than a folded towel. Assign one shelf for rolled towels. You will see how much more extra space you will get.
4. Under The Sink Plastic Container Storage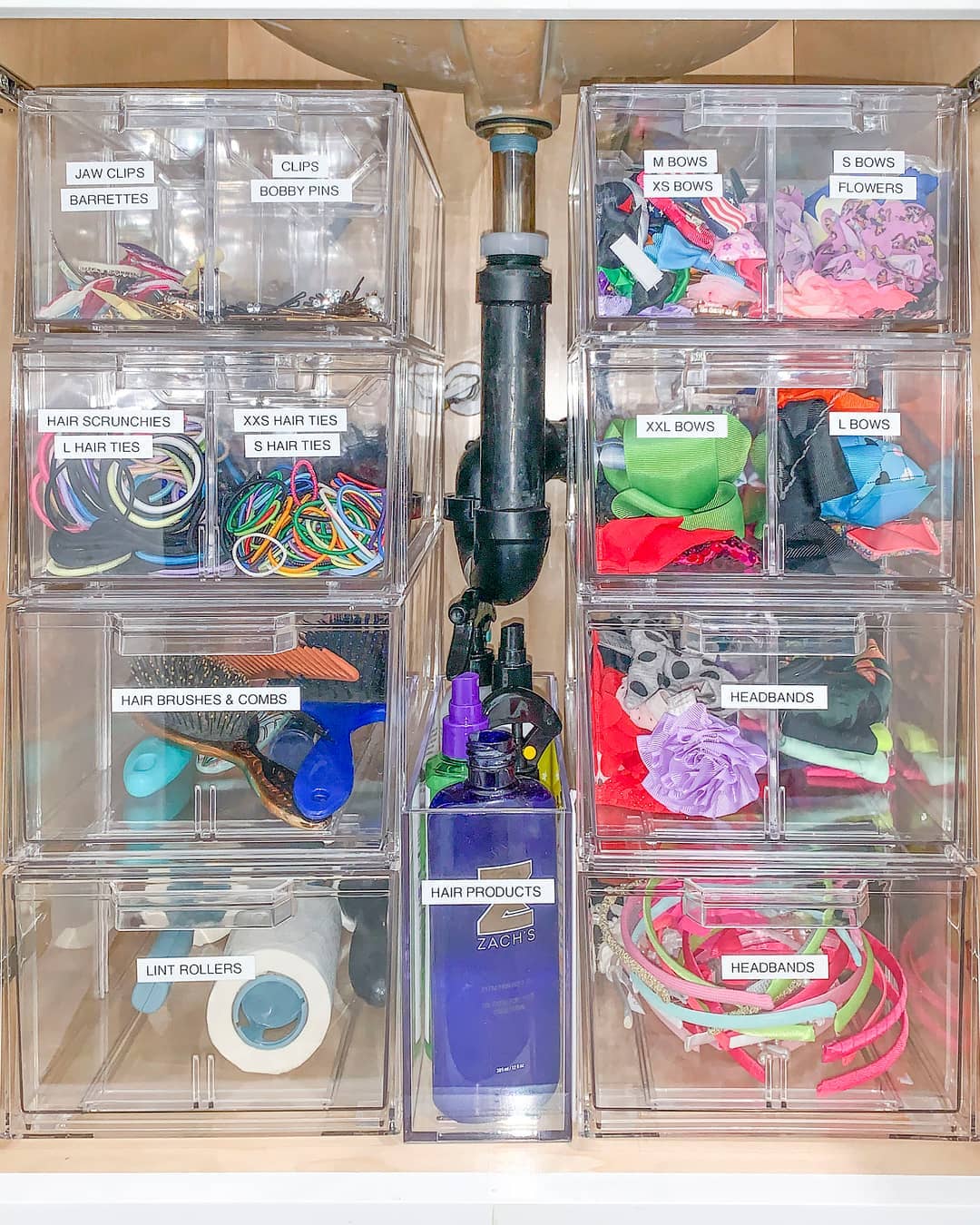 The space under the sink is another option for organizing stuff. But in most cases, we put a cabinet with one or two shelves. That is way too little. Get some plastic containers from a store like IKEA, and organize your things. This way, you use much more space than with two shelves.
5. Jars With Funny Labels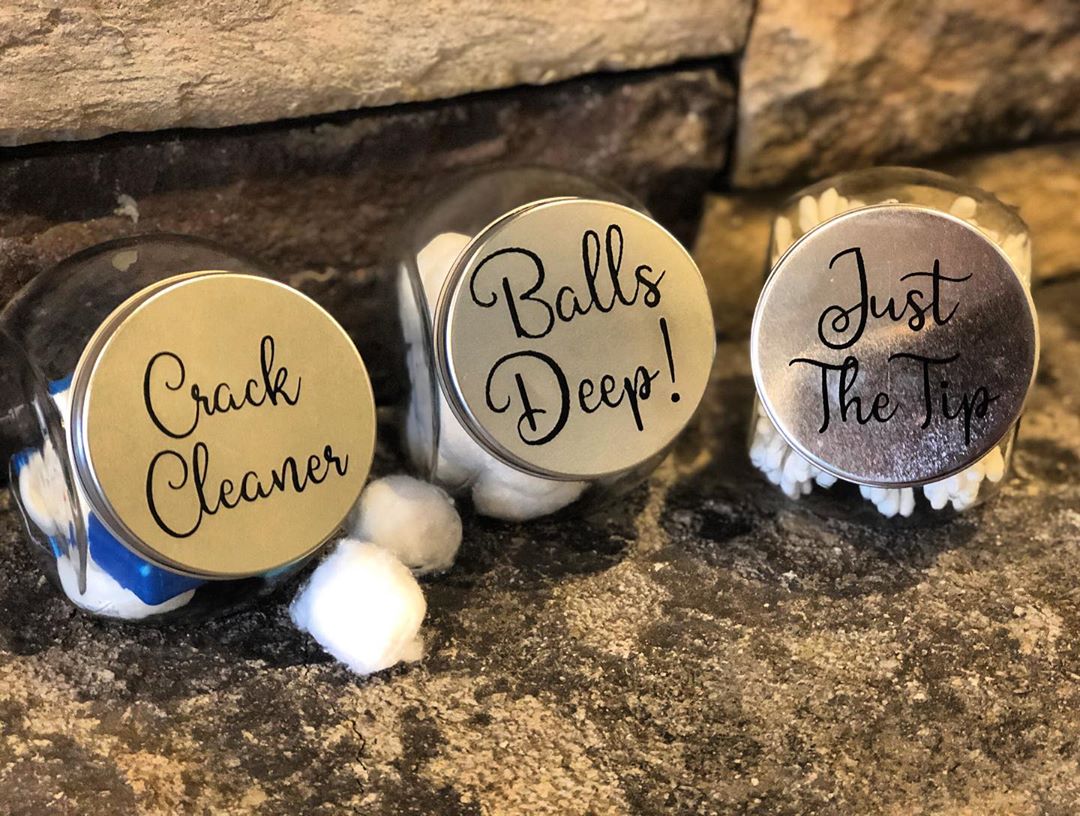 Mason jars are some of the cheapest things you can get for organizing things in your home. Label them however you like. When you label things and organize them in jars or containers, everything is cleaner in the room. The goal is to reduce clutter.
6. Inside Cabinet Door Storage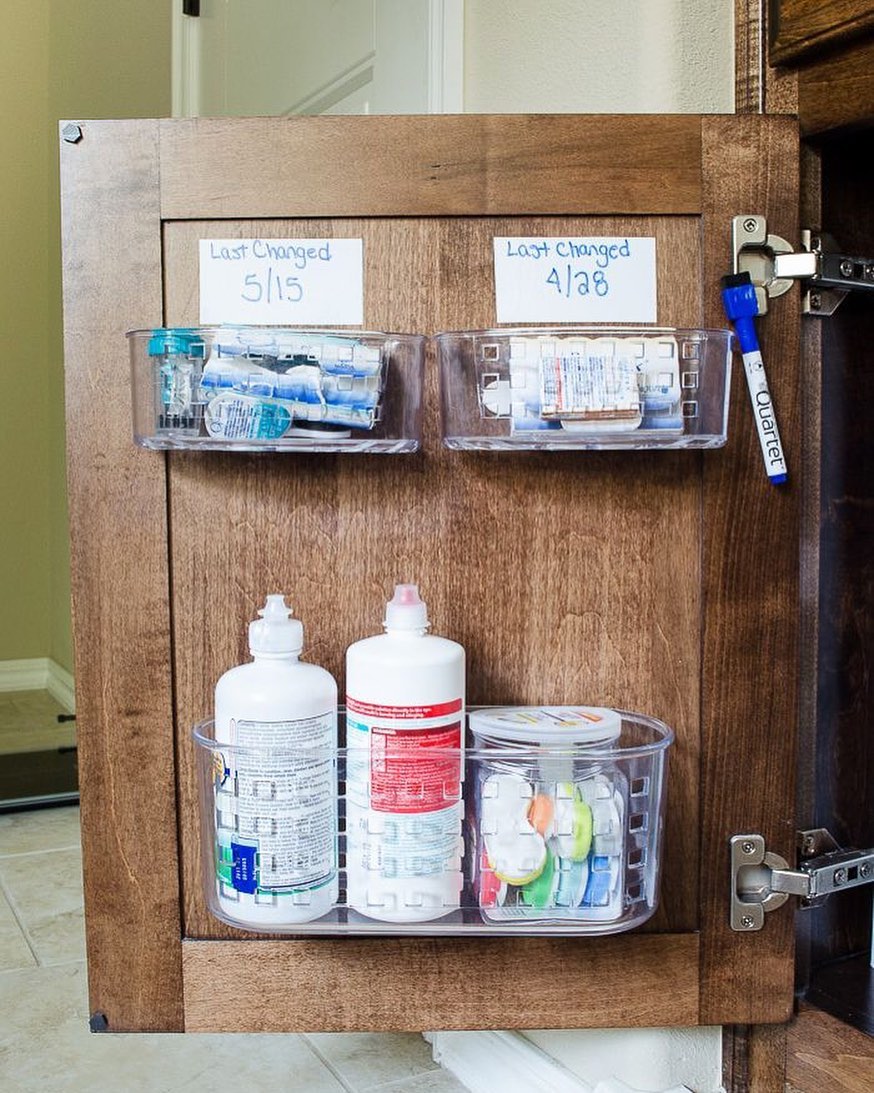 Here is another trick that works in any cabinet in the home. Use the inside of the door. Do not forget about it. You can place a few cans, containers, or jars there. Use them for storing items you use in the bathroom.
7. Cart On Wheels Storage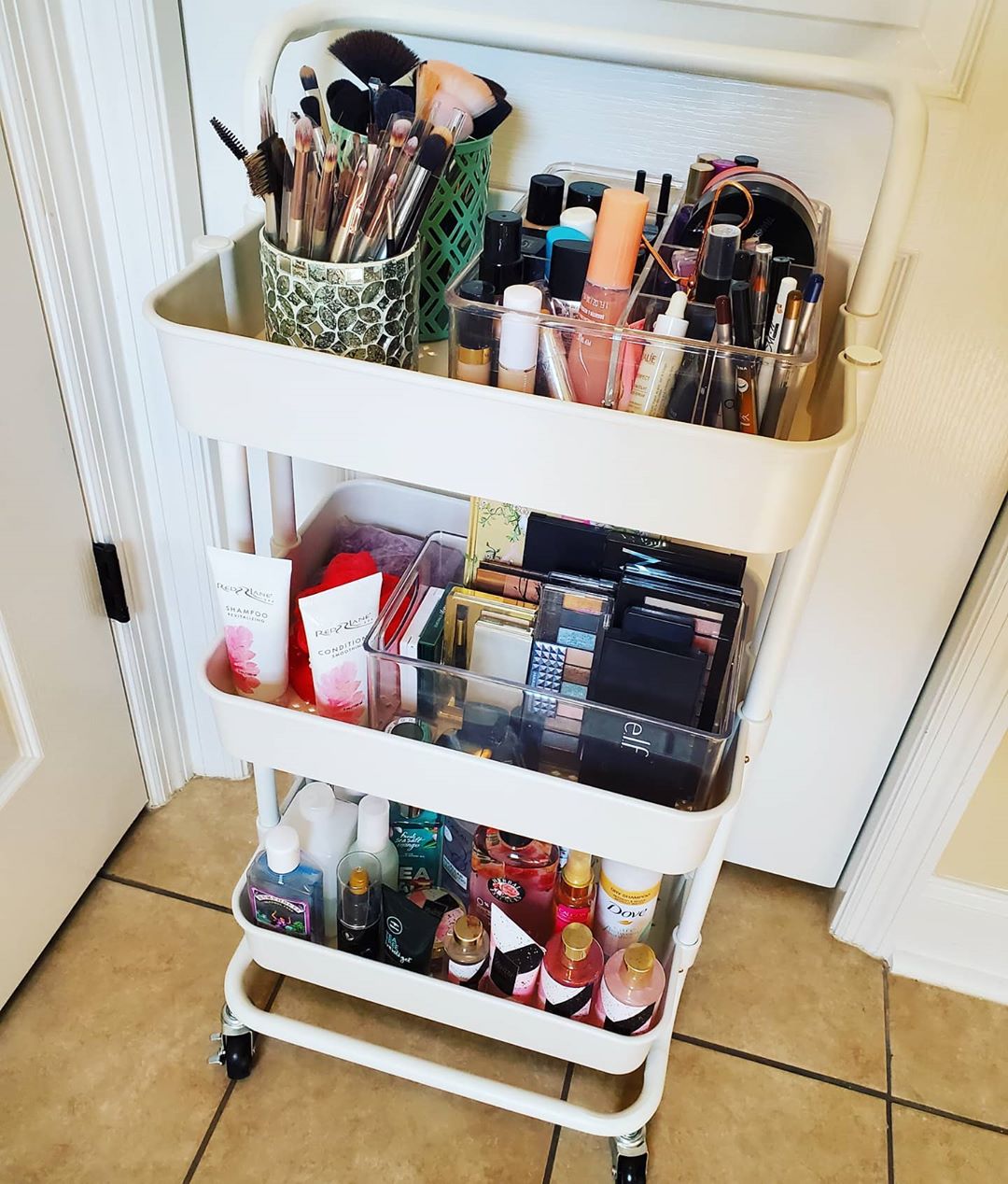 These carts on wheels are among the most popular furniture pieces for small apartments. They are mobile, they help you organize things, and you can move them from one room to another. There is just an abundance of space for makeup and creams for you to store.
8. Build-In Storage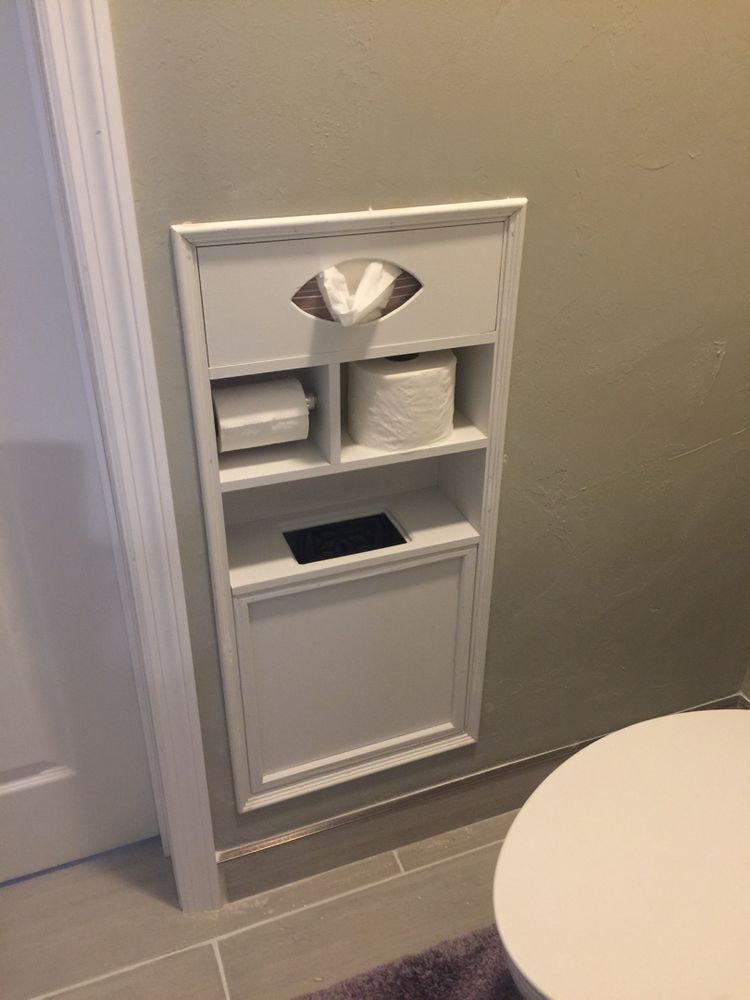 If you have a really small bathroom, you can always try a built-in cabinet. This way, you expand the space of your bathroom. You will need a really good handyman to construct a built-in cabinet in the wall for you. But the end result is worth the money.
9. Apothecary Caddy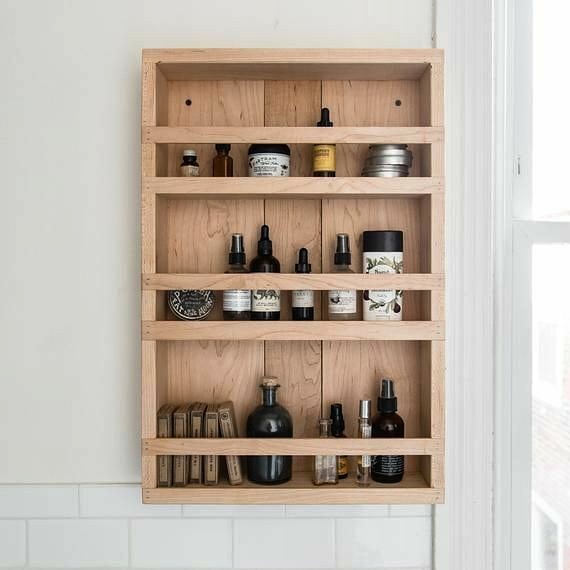 When you live in a cluttered space, things can get chaotic quickly. Especially when you need something quickly. At that point, you will wish you had an apothecary caddy. Create it before you absolutely really need it.
10. Above The Door Storage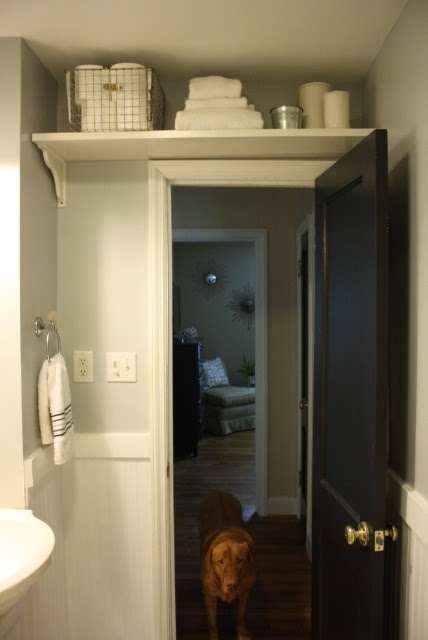 We talked about the space above the toilet. But you can also use the space above the door. These are two areas of your bathroom that some experts classify them as dead space. But you can turn them into storage space for some extra space.
11. Styling Tools And Appliances Drawer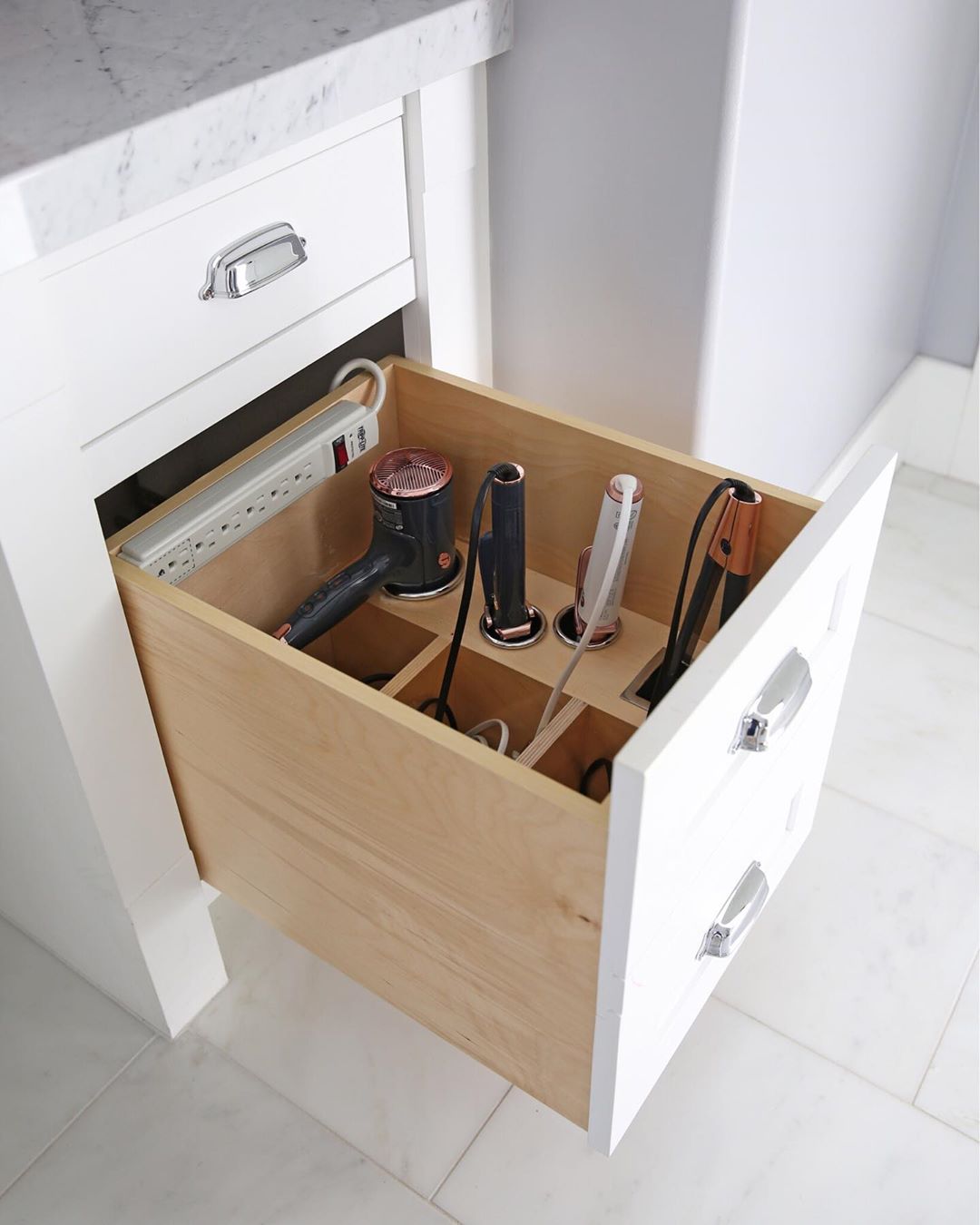 This trick is more about labeling and assigning the cabinet you already have. Just make sure to assign one section for your styling tools and appliances. This way, you have them at your reach when you need them.
12. Shoe Organizer For Shower Products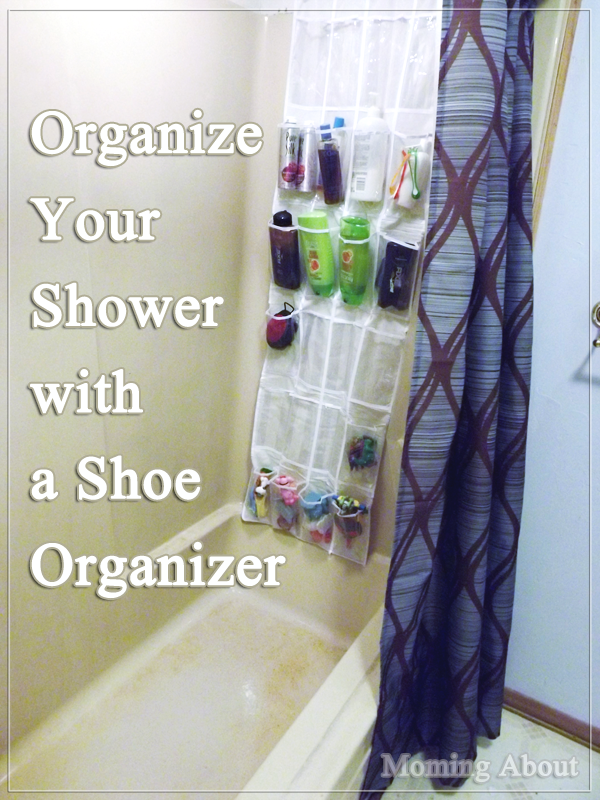 This is a genius way to use the space in the bathtub. Get a shoe organizer and place it on a wall in the bathtub. Fill it with shower products, and you will always have them at your arm's reach.
13. Drawer Separators Makeup Storage
One of the biggest clutter challenges in the bathroom is makeup. A lot of women do not have a separate makeup room. So, they store their makeup in the bathroom. But the more makeup you have, the bigger the challenge for clutter. Get some drawers to organize the makeup.
14. Labeled Basket Storage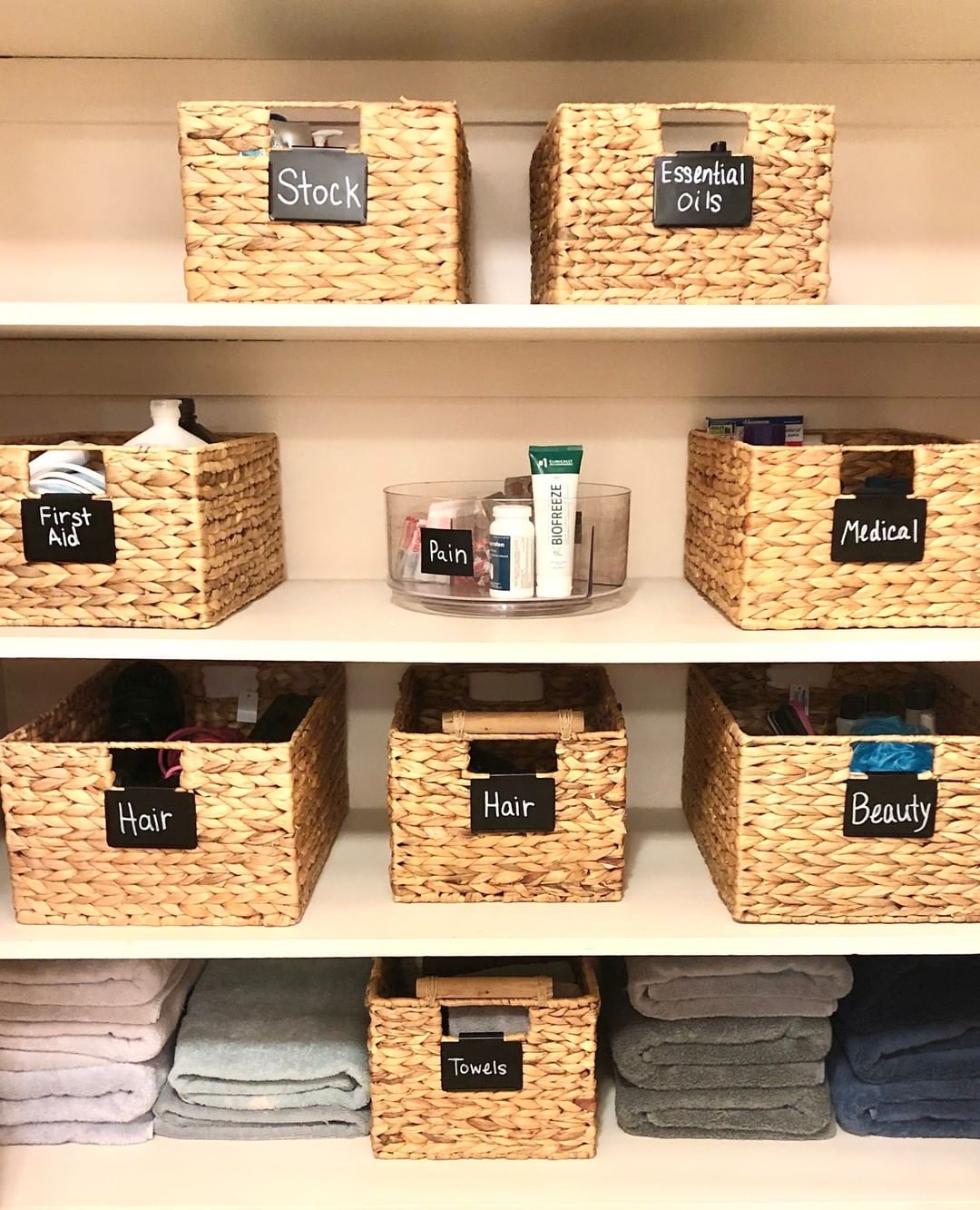 As we saw before, you need some form of organizing tools in the bathroom. You can use baskets, jars, plastic containers, or anything else. Assign a wall with shelves where you will put all these baskets.
15. Flip Frame Storage For Small Bathrooms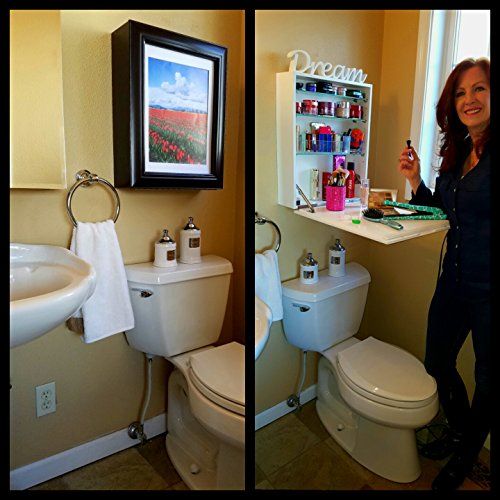 Flip frames are great for saving space. When you need it, you just open it. And then close it when you are done. They do not take up a lot of space. And yet, you can fill them with all the makeup and essential clutter you want.
16. Magnetic Makeup Board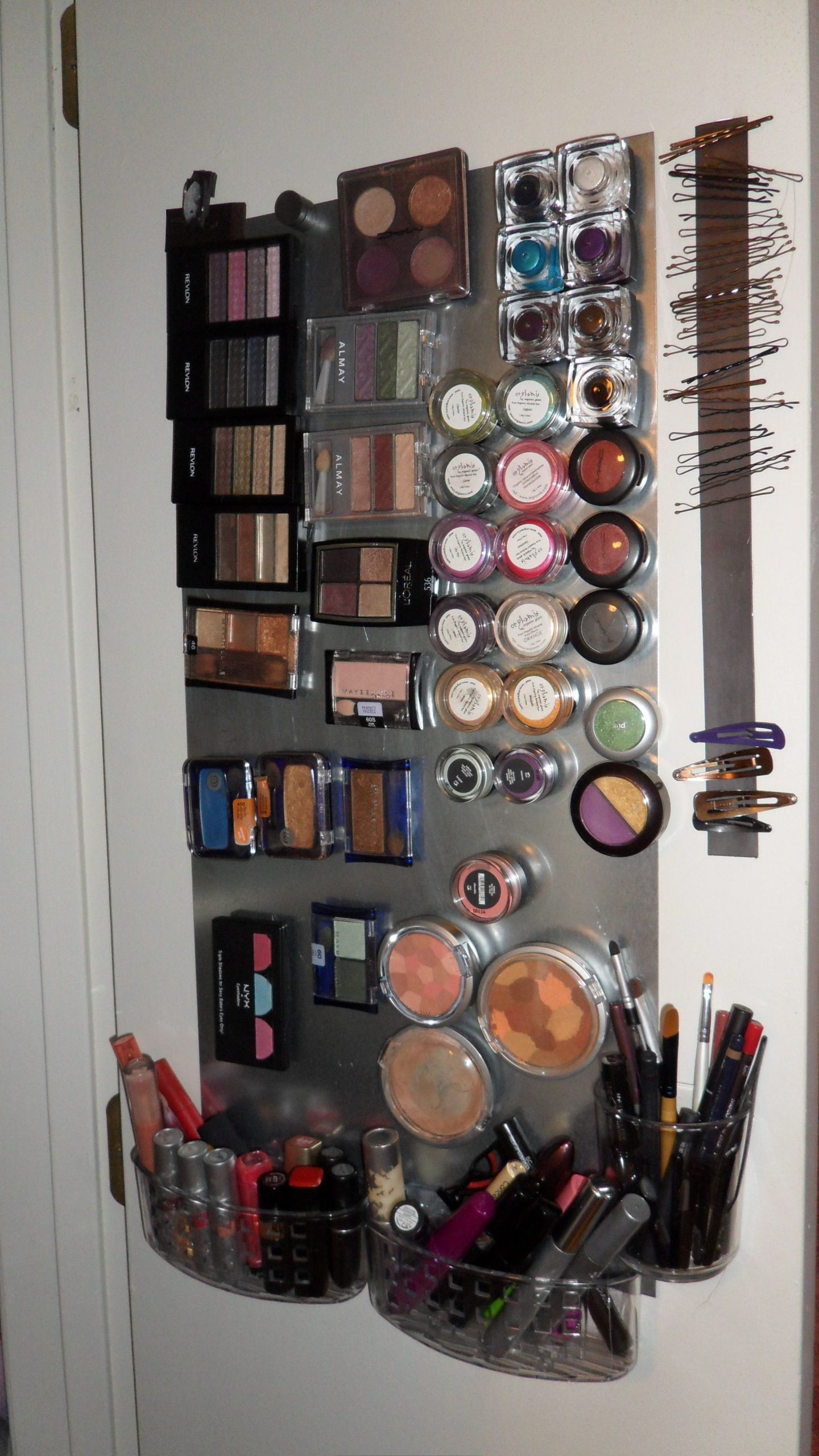 Think about your fridge for a second. Many of use put magnets there from our travels. Well, you can utilize that concept for your bathroom storage. Add a magnetic door or wall, and then add containers with magnets there. Save storage and organize clutter in the same time.
17. Hanging Baskets For Shower Storage
We had a couple of ideas for shower storage. We had some shoe containers for the bathtub. But you can also use hanging baskets in the shower for more storage. Again, the idea is to keep your showering essentials close and organized.
18. Mirror Storage Case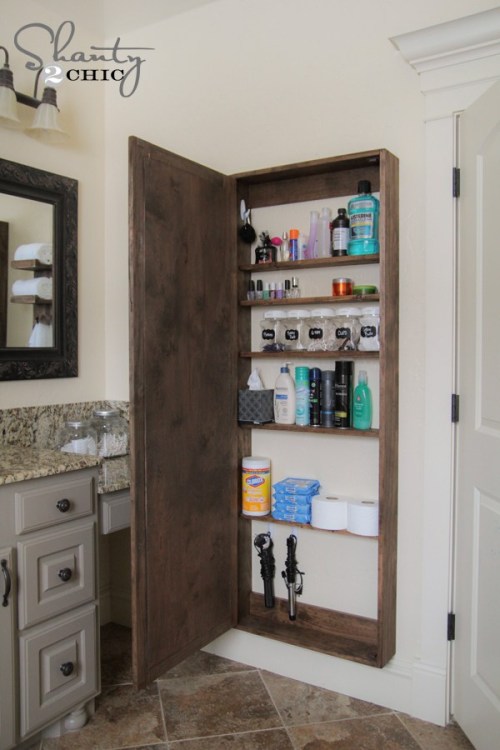 The mirror in the bathroom is much more than an item to check your reflection. Nowadays, there are many mirrors that double up as storage option. And the beauty here is that once you finish, you just close it, and it is a mirror again. Long live multipurpose furniture.
19. Mason Jar Storage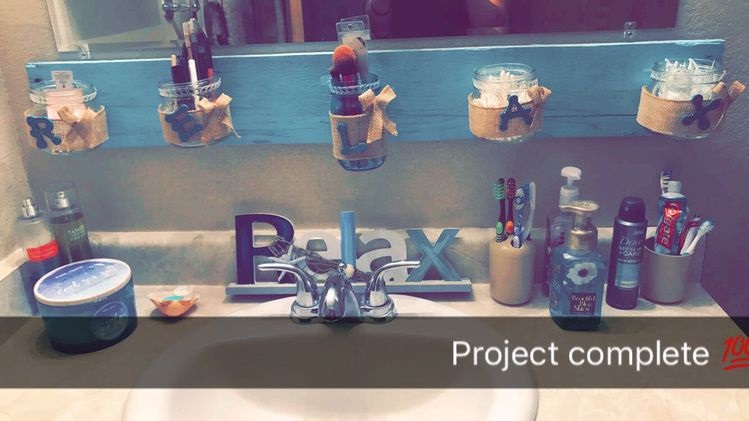 We had some mason jar storage ideas before. But you can never have enough of it. Mason jars are simple and inexpensive way to add some storage and organizing space in the bathroom.
20. Hanged Basket Storage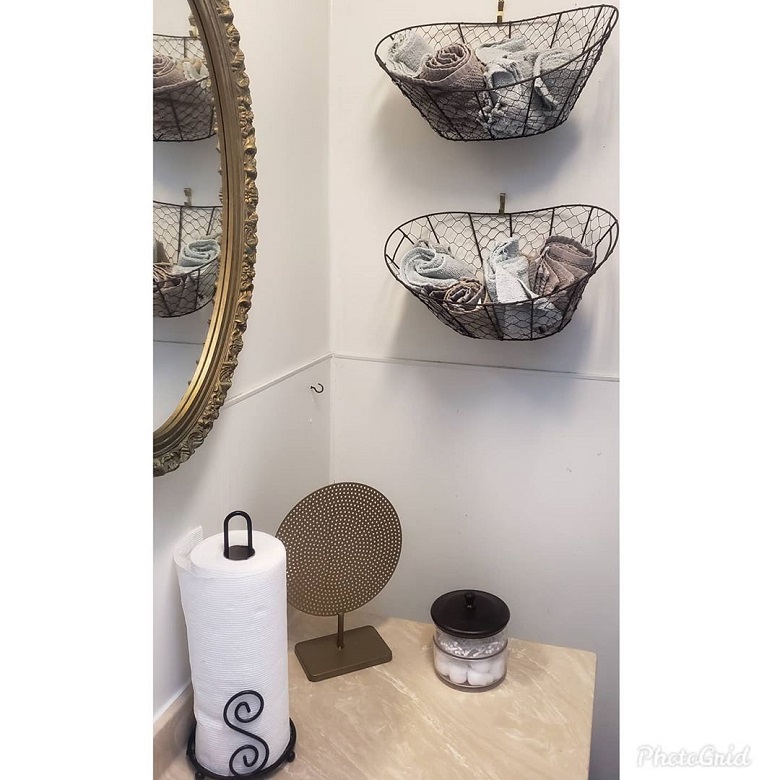 The shower is not the only space where you can add some hanging baskets. You can place them on any empty wall in the bathroom. And they will help you organize things.
21. Crown Molding Shelves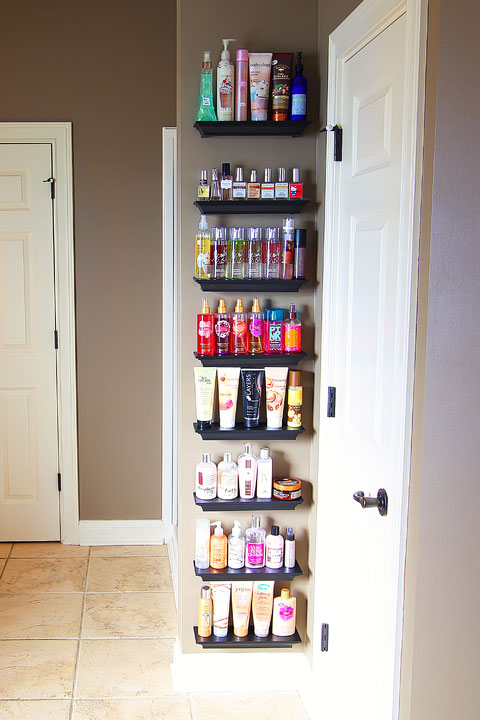 We finish off with shelves. And it is only logical. After all, shelves are the standard for extra storage. The trick is finding dead space and turning it into some useful area of the bathroom.
Hopefully, you liked some of our ideas. Feel free to use them in your bathroom. Also, feel free to share other ideas with us. We would love to hear them.