Give some thought to your home's beauty and function
Trying to furnish and decorate a home or vacation spot can be a fantastic opportunity to showcase your decor taste and talent, especially when you know where to find the best gems on the internet. Be it an indoor living space or even an outdoor entertaining area, good furniture for comfort and convenience can really make a room something special.
When you have a room, floor, or entire house to furnish, you might not know where to start. Not everyone can look at an empty space and put together the perfect layout immediately, which is why it's always a good idea to check in with a specialist to brainstorm with. Many Americans are having a difficult time making their bills according to this article, so you may be unsure of what you can manage. No matter your budget, you can find unique and functional pieces to complete a design or entire sets of furniture to check rooms off your list faster. Even if you're on the hunt for less common items to showcase in a themed room, there are countless options available online.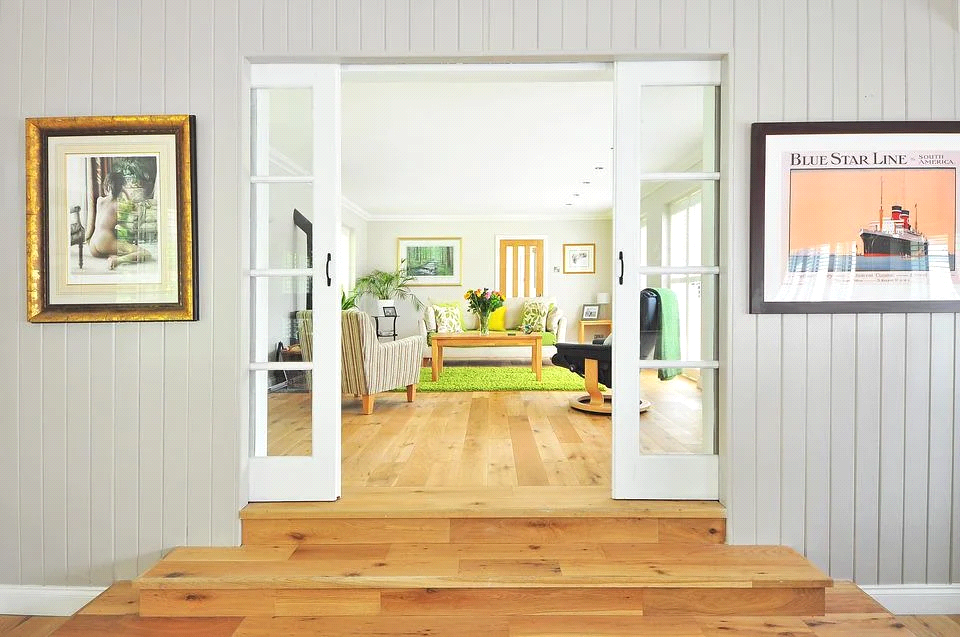 Finding your style and meeting your needs
Are you a fan of the full cinematic experience? Sitting down in front of a massive screen in cushioned chairs, popcorn in one hand and a drink in the other, waiting for the lights to dim? A home theater is the perfect use of extra space such as a basement or bonus room. Recessed lighting, soundproofed walls, and most importantly perfect seating, you can recreate the movie theater experience but in the comfort of your own home.
If you have kids then a multi-functional living room is vital. Consider a sectional couch, sometimes available in modular designs, to seat the whole family for movie or game night. Coffee tables that double for storage chests, end tables that can also be footstools, stylish shelving for more organization, there are plenty of pieces to help add both aesthetic and functionality to a living room or den. For any of your indoor furniture needs, there are plenty of choices out there.
Are work and home one and the same?
Remote workers or professionals whose responsibilities don't end when they leave the office can find sets of furniture to make their home office, study, or library the perfect workplace away from work. Chic or rustic, minimal or traditional, desks and chairs of any taste and any budget can give you a sense of professionalism while taking care of business from home. Having your supplies organized and available at your fingertips can ease a busy workday when you're taking notes on calls and juggling reports or emails.
Style and comfort are often two areas of home decor and furniture that get neglected when working with a limited budget. Fortunately, as companies discover how great a need there is for a compromise in quality and price, we're seeing more diverse and durable pieces made in mass production. Giving the general public more variety in the furniture they use for their homes, high-end design has never been more attainable on any budget. With more parents working overtime, durability has become equally important to the modern homeowner as well.
Doing more without charging more
Fabrics that repel moisture and can prevent staining are merely a part of the new lines of furniture and decor available for family-oriented homes. With shapes and materials chosen with the consideration of small children being in proximity to them, there are many furniture pieces that can accent a room without posing a potential danger to a little one. Should you be a parent of the pet variety, there are also tons of pet-friendly pieces on the market. Beds are now being designed with built-ins for dog beds beneath them, sofas that are easily stripped of their covers for quick washing in case of messes, and storage devices that can keep a clever pet out, you can organize and style your whole home without sacrificing taste and space.
If you're in need of some inspiration or guidance on how to get started, there's helpful information at this link: https://www.washingtonpost.com/home/2021/09/21/how-to-furnish-decorate-upsize-home/
You deserve the ideal room
Whether you're putting together a guest bedroom, a perfect master oasis for yourself, or a fun children's room for one or all of your kids, finding the perfect pieces doesn't have to be an arduous task. A custom bar as the finishing touch to your mancave needs furniture and decor that brings the room together with clean and masculine lines, while still functioning as a comfortable place to drink and relax with friends or family. You can even convert your basement or attic to the perfect game room for the entire house to enjoy, just do a little measuring and decide how much space you have to work with. You can actually shop for board game tables online or in physical stores. Professional movers will deliver and install or place any pieces you order, taking the physical demand out of furnishing and decorating your home.