Do you need a kitchen backslash? This is something many people ask when decorating their kitchen. And the short answer is YES. Due to the amount of water and abuse that your kitchen get, you must have a backslash along the back of the countertop. It is a necessity.
But if you have a sink counter that does not butt up against the wall, you can go without one. In this case, a backslash is only about aesthetics.
The average cost for a kitchen backslash is between $400 and $600. It depends on the material you want to use. For example, there are cheap ceramic options. But there are also premium and high-quality types.
It is important that your backslash blend with the rest of the features in the kitchen. You do not have to match the colors. But they should at least coordinate.
1. Wood Shim Herringbone Backsplash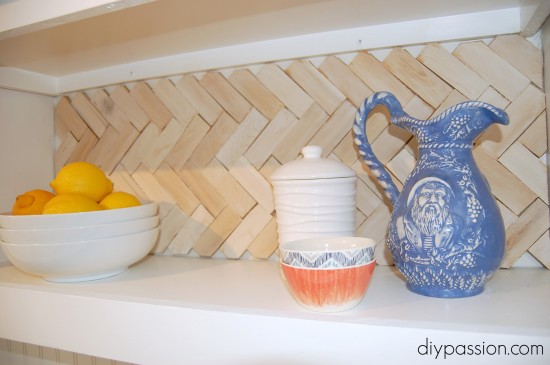 Let's start with something simple, yet beautiful. Wood is always an option. And it is one of the cheaper options you can get. What we love here is the dynamic thanks to the arrow line of the wood. You can easily get the ingredients for this project and finish it over one weekend.
A wooden backsplash can match many decor styles: minimalist, industrial, modern, rustic, contemporary, and so on. It is often used to warm up and soothe the kitchen area and is perfect for a cold-looking space like a white kitchen. You can pair a wooden kitchen backsplash with matching countertops and place some of your favorite minimalist dishes in different styles and ceramic tea sets to make the space look even cozier.
2. Faux Tile Backsplash With Wallpaper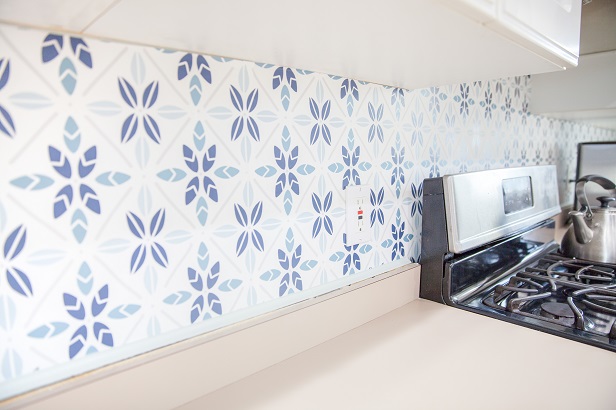 Tiles are a great option for a backlash. But if you are living in a rented house, you definitely do not want to invest as much money. And you can still get your dream kitchen renovation. All you need is a removable wallpaper backslash. It is an eco-friendly option.
You will need just a few hours to apply the wallpaper.
3. Pressed Tin Backsplash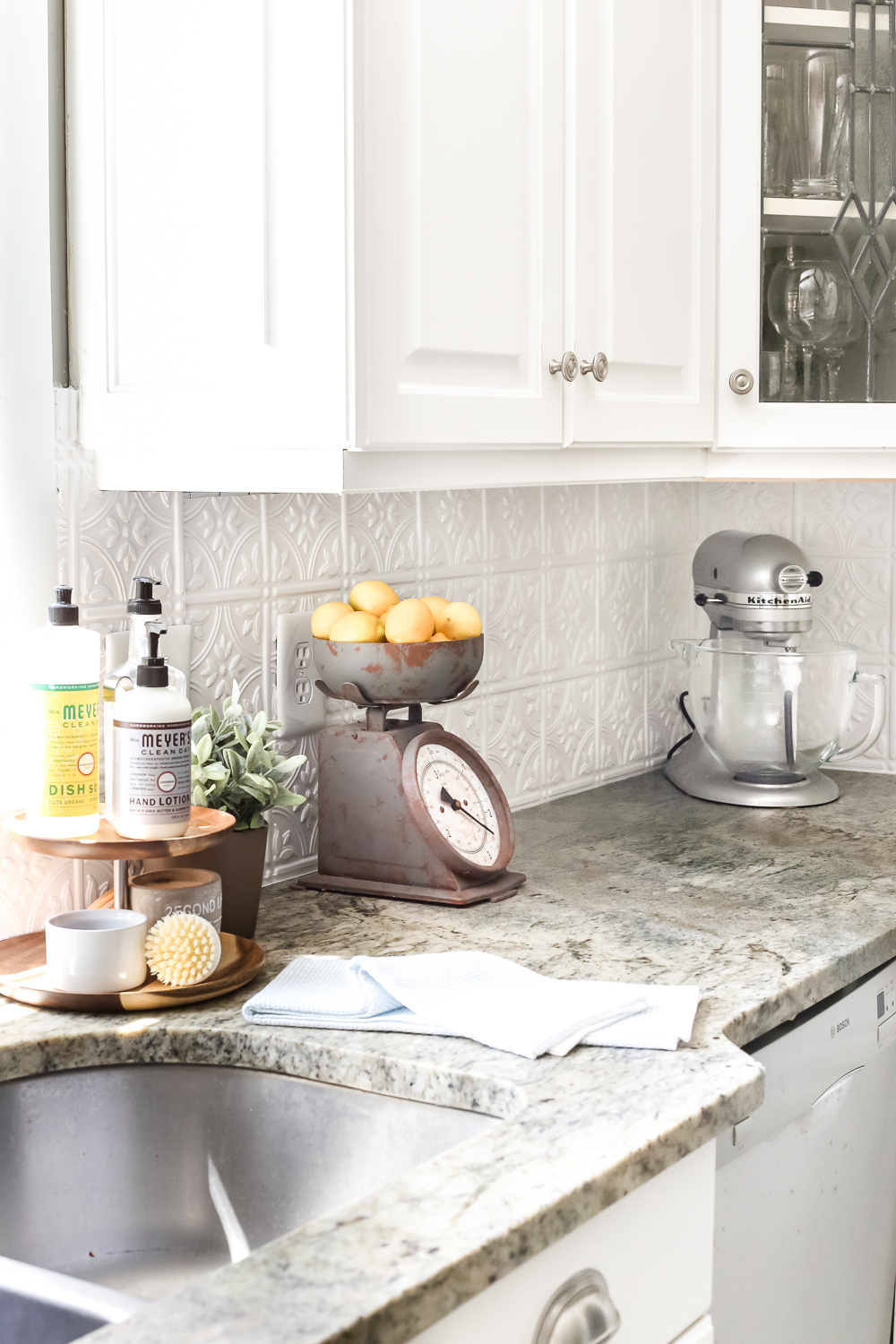 Do you want to give your kitchen a makeover in little over 6 hours? And do it inexpensively? In this guide, you will read how to use pressed tin farmhouse style for your backslash. You do not need any tools.
Usually, pressed tin goes on ceilings. But in this case, it makes its way to the kitchen wall as well.
4. Trovel Tile Backsplash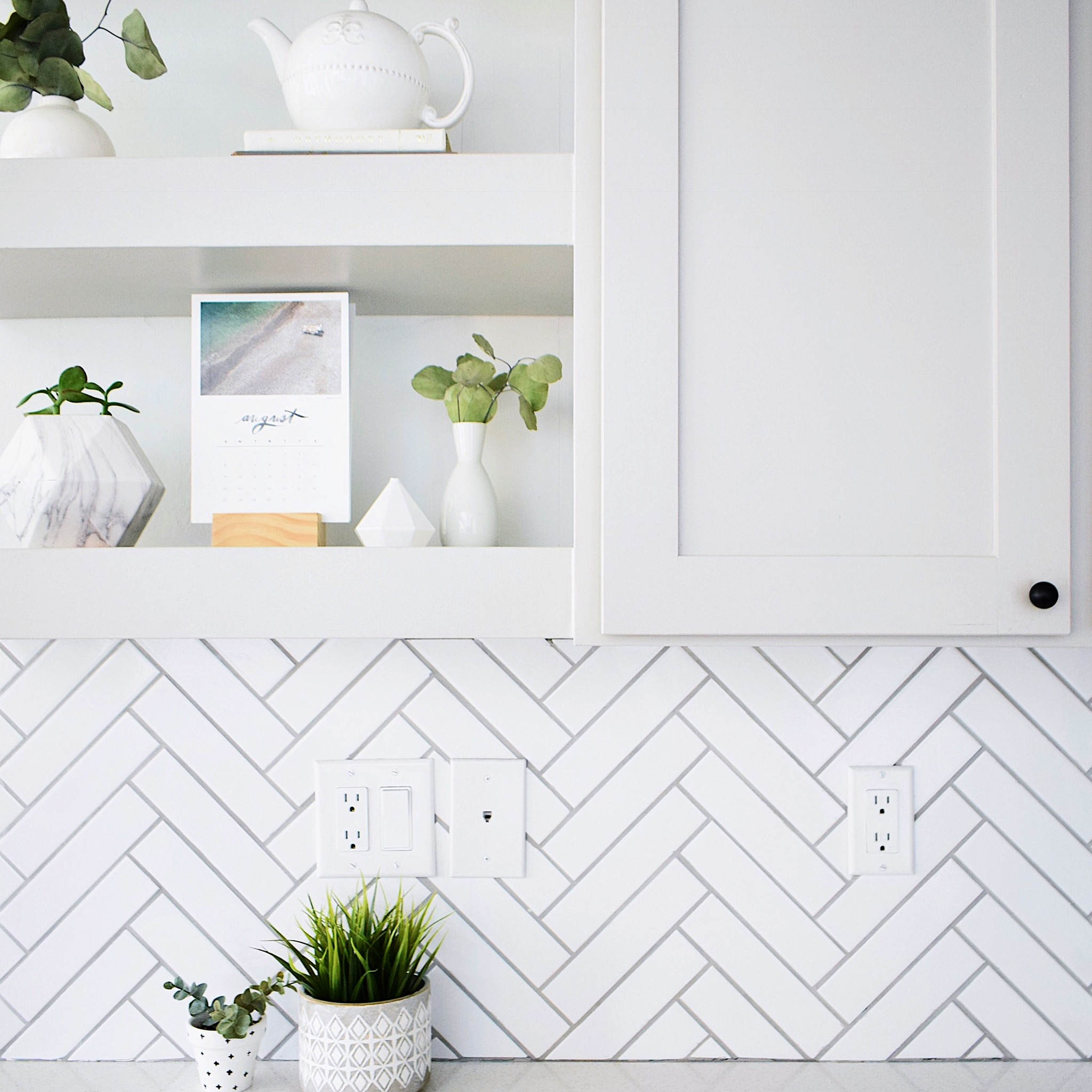 Herringbone is one of the most popular tile patterns. You can use it for floor and backslash. There are two ways you can do this pattern. One is buying mesh netting pattern. And the other is buying individual tile pieces. If you opt for the second one, you will save a lot of money. But you will have to lay the individual tiles.
5. Vinyl Tile Peel And Stick Backsplash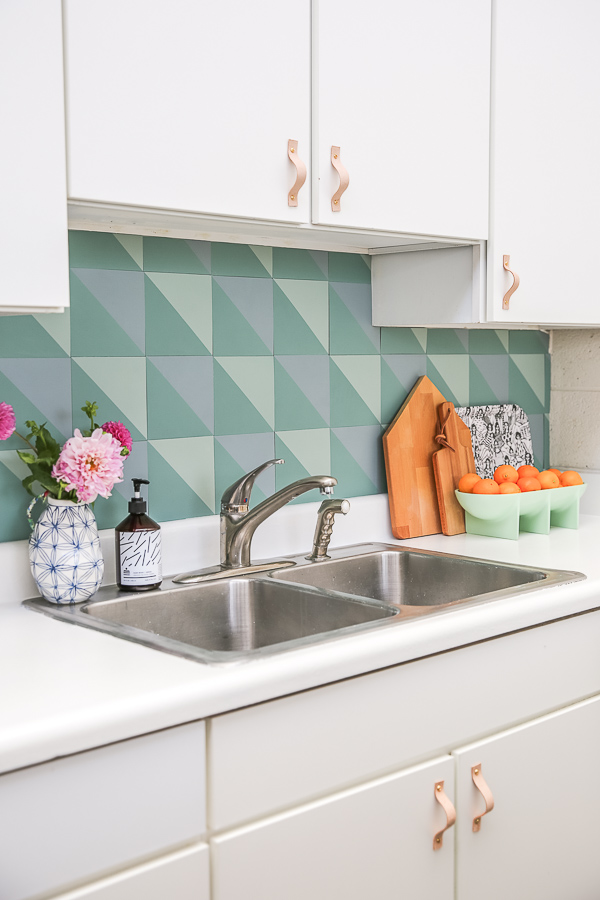 This might come as a surprise, but you will need no more than $50 for this project. Yes, that is right. This super budget-friendly tile option mimics the unique pattern of cement ones. And you use vinyl tiles. The DIY route will save you a lot of money. And you can still get the color combo and pattern you want.
6. Beadboard Backsplash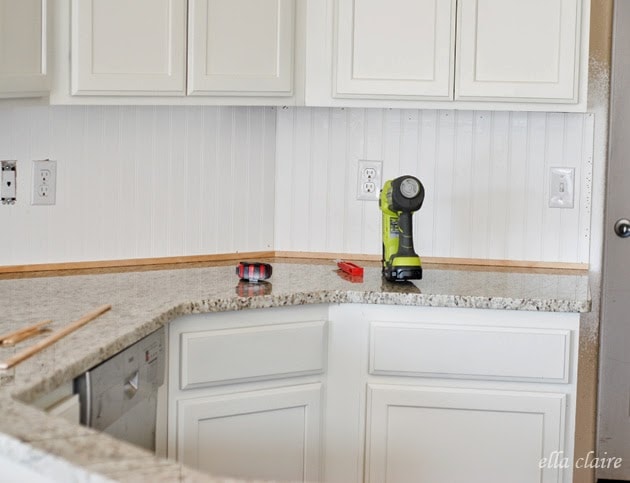 Here is another DIY project that will cost you no more than $100. In fact, the OG made this with only $30. And the gorgeous slab is great. Beadboard gives your kitchen a warm and classic feel. And it is inexpensive. The best part is you can install it in a few hours.
7. Stenciled Painted Backsplash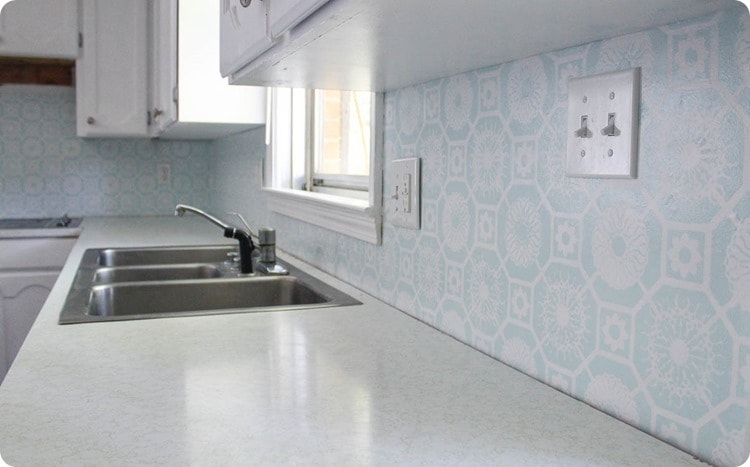 If you are into painting, you can easily make your backslash with stencils. Yes, you read that right. The trick here is finding a good stencil pattern. After that, everything else is easy peasy.
8. Pebble Backsplash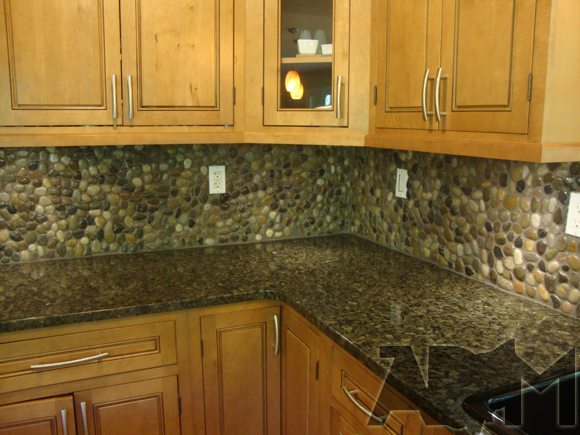 There are many ways to make your home unique. These river pebble tiles are definitely one of those ways. You can buy a variety of different stones, colors, and sizes. There will be something for your décor or room for sure. And all that is left is the easy part. And that is installation of the backslash.
9.Coastal Inspired Tile Backsplash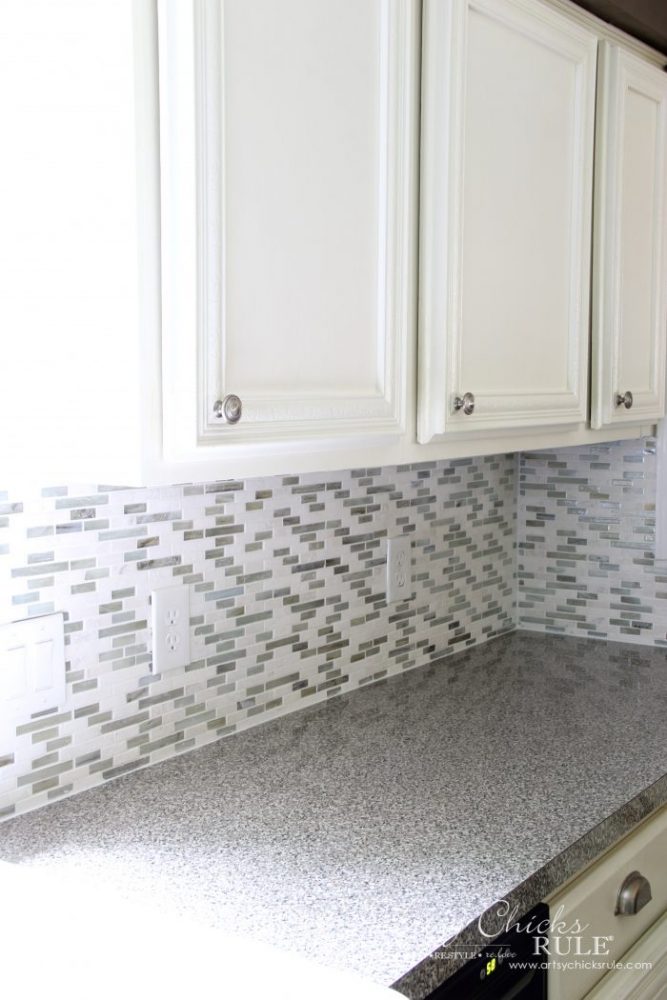 Some people want light and airy feeling in their kitchen. This backslash DIY project is just right for you. Installing your own tile is simple if you have the right tools. In this guide, we have the right instructions and tools for your DIY backslash.
The end result is beautiful light, soft blue backslash. Echo the feeling of warm summer nights by the sea in your kitchen.
10. Mason Jar Mosaic Backsplash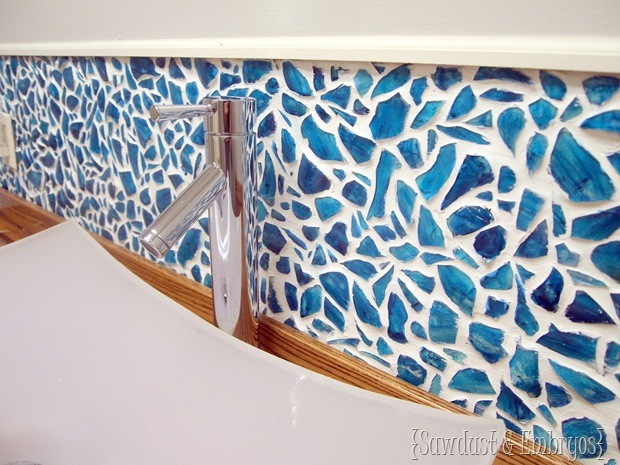 This has to be the cheapest way to make your own backslash. Mason jars are simple and easy to use DIY ingredient. You can use any clear jars you have lying around. The hardest part is breaking these jars into pieces without hurting yourself. And after you have the glass pieces, it is as simple as applying adhesive compound and glue.
11. Painted On Subway Tiles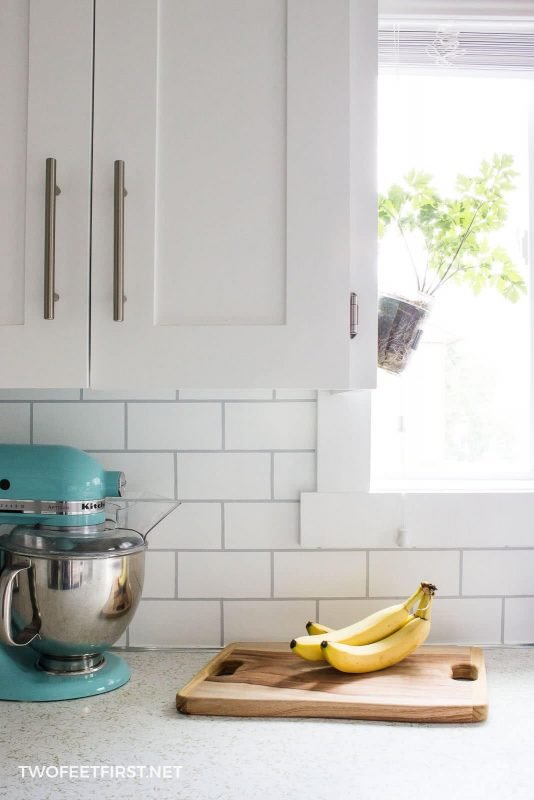 As we saw before, there are many ways to make a backlash look like a tile. And you can do that with alternative ways, without using any tiles. In this guide, we use contact paper. Using contact paper you can transform your rented place and paint the backslash to look like tile.
12. Laminate Flooring Backsplash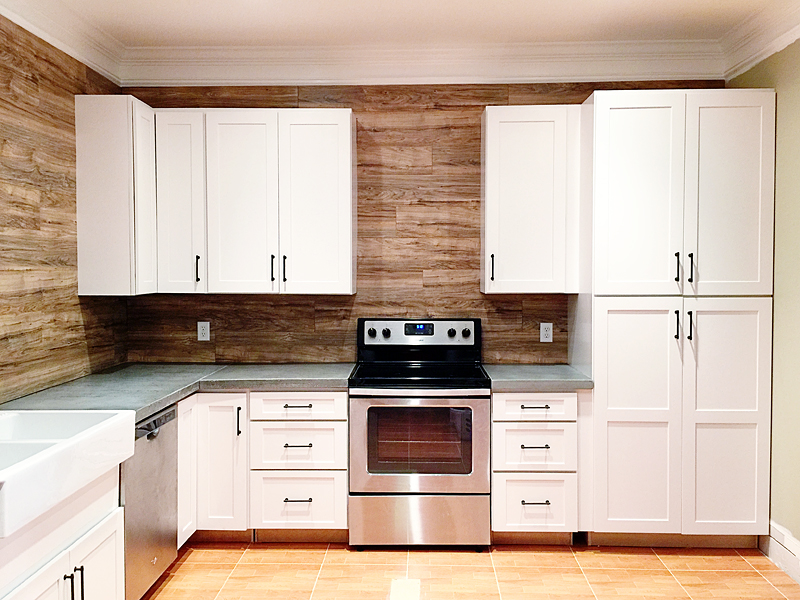 Did you know laminate flooring is not just for the floor? The beautiful design can find its way to other spots in your home as well. If you crave a warm and cozy feeling in the kitchen, wood is the best way to get there. And laminate will completely transform your kitchen.
13. Revamp Tile Backsplash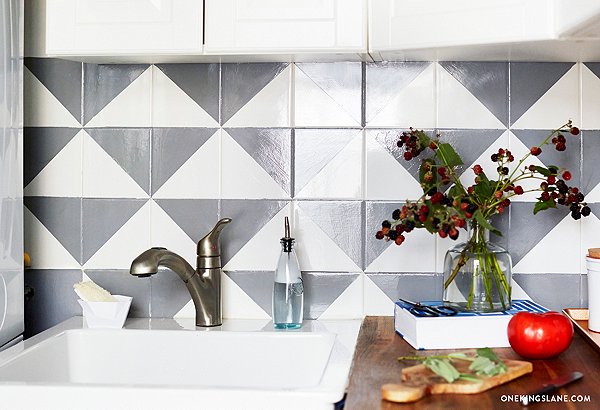 When you are trying to transform your backslash, it is all about planning the design and getting the right materials. This DIY project is inspired by the graphic look of Moroccan tiles. You can add a geometric pattern to the standard white backslash. And the end result is a stylish, elegant, and magical kitchen. Read the step by step instructions.
14.  Quilted Aluminum Backsplash
Aluminum backslash can help you add some retro look to your kitchen. It is also a modern look, considering how popular stainless steel is. And this will cost you no more than $100 for the entire kitchen. Neat, right?
15. Shiplap Backsplash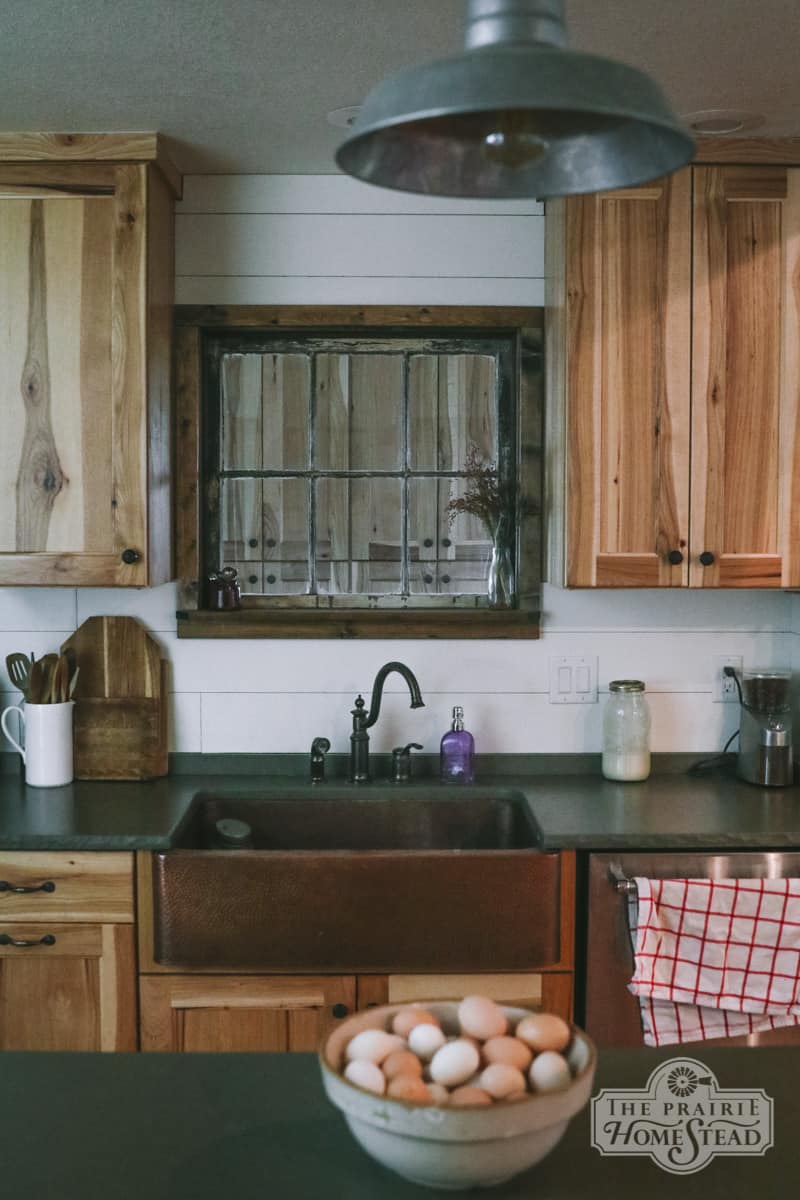 Shiplap is trending at the moment. Everyone loves it. And the best part about shiplap is you can easily change it and replace it if you get tired of it.
16. Faux Stone Backsplash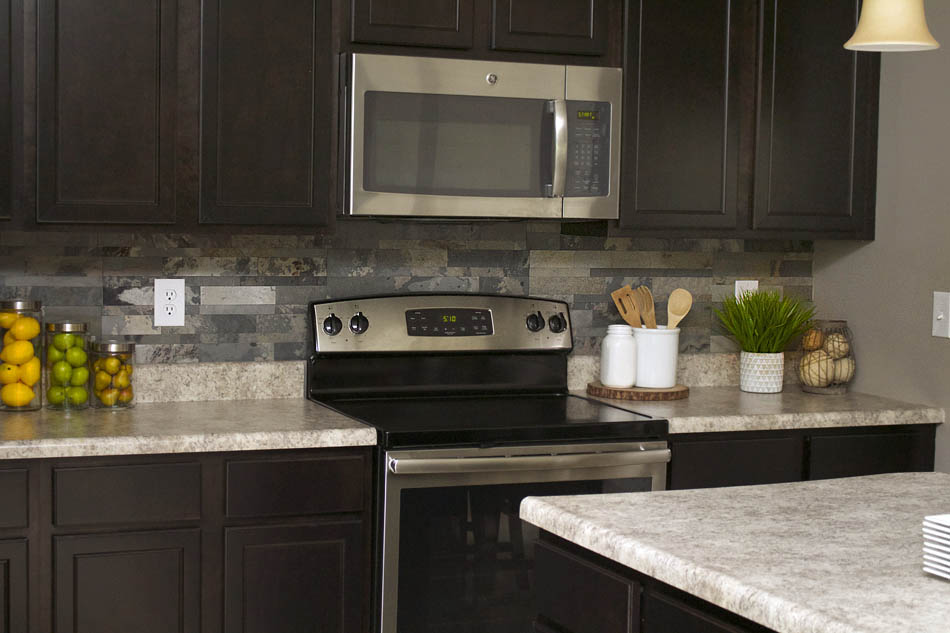 Faux materials are another trend right now. Faux leather, faux bricks, and faux stone. This might come as a surprise, but the faux stones look like real stones. They provide your kitchen with a sturdy, elegant, and contemporary look.
17. Brick Veneer Backsplash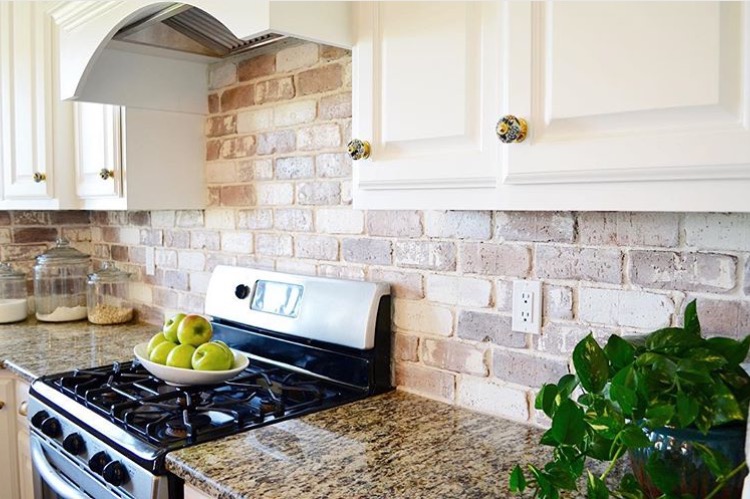 We finish off our list with some good old bricks. They are charming and traditional. They provide warmth in the kitchen. And this will surprise you, but they are not as expensive as you might think.
So, with that in mind, we hope you found a project you can use for your kitchen renovation. And we will love to see your finished projects in the comments.