Children grow up so fast. They might be small for a while, but they will grow up so fast. And any wardrobe you buy has to keep up with the changes in your kids' life. The good news is that with an IKEA kids wardrobe, you get storage and organization that you can adjust as your kids get older.
These wardrobes come with storage boxes perfect for everything you need, including nappies, to the sports trophies they will win as they get older.
How much does IKEA Kids Wardrobe Cost?
The Swedish retailer IKEA is one of the biggest furniture and storage solution brands in the world. As such, they have a wide palette of products you can buy and use.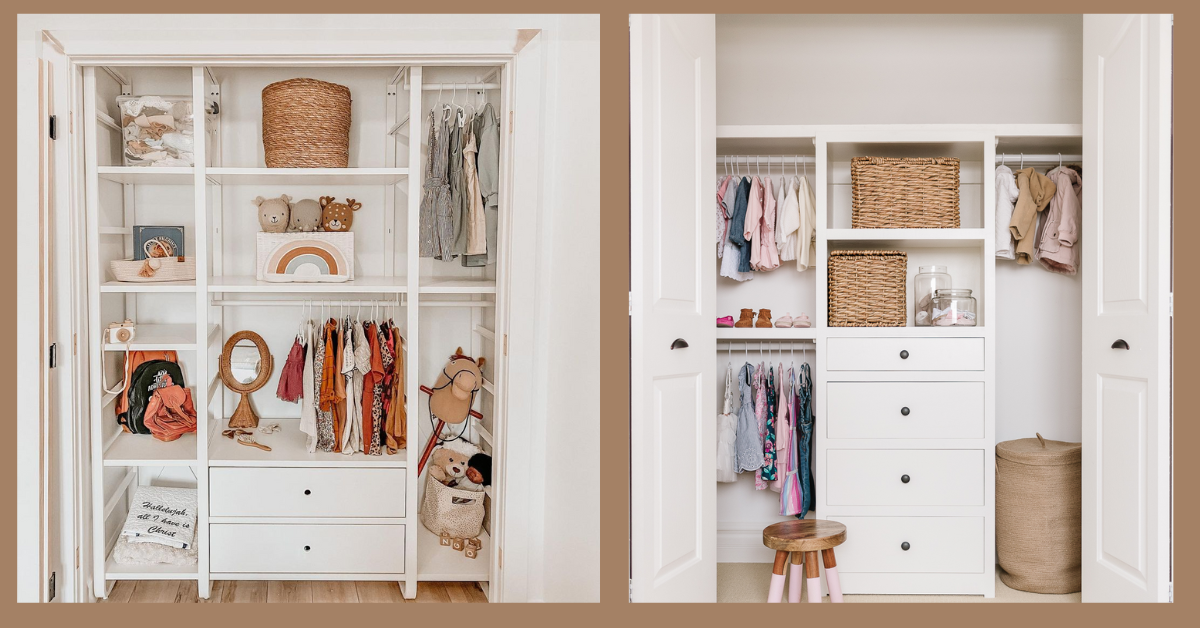 With that in mind, when it comes to IKEA Kids wardrobe options, there are many unique ones. They will allow your baby, toddler, and older child to see, reach, and hang its clothes.
Here is a quick breakdown of the wardrobes you can buy.
The Smastad Platsa wardrobe costs $278, with dimensions of 60x42x181 cm (23x15x71 inches)
The Smastad wardrobe is smaller, with a price tag of $192 and dimensions of 60x42x123 cm (23x15x48 inches)
Next, we have the Smagora wardrobe, with a price tag of $219 and dimensions of 80x50x187cm (31x20x74 inches)
The Busunge wardrobe is great as it has a built-in damper. The price tag is $229 and comes in 80×140 cm, or 31×55 inches
There is another Smastad Platsa wardrobe, this one with dimensions of 60x57x123 cm or 24x22x48 inches, and a price tag of $210
The largest Smastad Platsa wardrobe has dimensions of 60x57x181, or 24x22x71 inches, and costs $285
How to make a kid's wardrobe fun?
After you buy an IKEA Kids Wardrobe of your choice, the next step is to make it fun. How to do it? Remember, kids are not much impressed by the minimalist scheme and style of IKEA. But do not worry, the price of an IKEA wardrobe and adjustments is still cheaper than most other furniture products on the market. Here are some ideas for how to make the wardrobe a fun thing.
Stick to a color scheme
A wardrobe is not something you just buy for your kids to store their clothes. It is something you can use to teach good manners. Or in this case, good organizational skills. If your IKEA wardrobe has a white finish, it is ideal for blending in with a neutral setting. It will allow your kids to use their clothing as a décor. Stick to a color scheme and have your kids learn how to organize their clothes
Add wallpaper
You can always add some whimsical wallpaper to your kids' wardrobe and have it serve as a background. Find something that your kids love. Be it an animal wallpaper or a movie and TV show.
DIY hacks
Here is one hack you can try to make things fun. Spray paint some animal figurines copper for decorative drawer pulls. They might be just for show. You do not need them to open the drawers. But they will make the drawer a much more fun thing for your kids.
Add an activity
Kids are all about activities. They need and want to do something during the day. So, why not make the wardrobe and their storage zone a place for some activities as well? With some DIY skills and effort, you can turn your wardrobe into a vanity setup with a mirror and a hairbrush.
Do not forget about shoe storage
No matter which IKEA kids wardrobe you buy, you have to remember one thing. It is not just a clothes storage area. It is also an area for storing shoes. Footwear can be a frustrating category to organize. But make it easier on yourself and your kids by creating a narrow shoe shelf on the bottom of your storage unit.
Find a system that works. In-season shoes get lined up, and out-of-season shoes are tucked away in baskets.
Make a closet on the wall
No, this is not an IKEA wardrobe hack. But if you are tight on a budget, you can create an open storage closet system that will take an entire wall. Add plenty of storage space for toys, shoes, and clothes as well.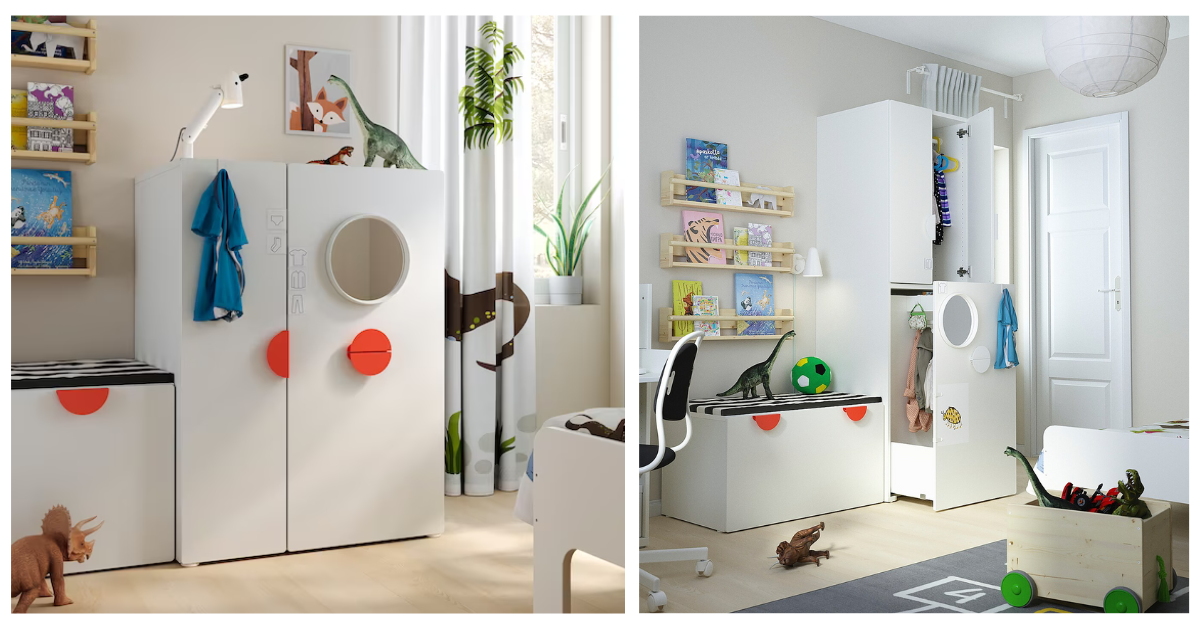 IKEA Hack – Get a Montessori Wardrobe
Montessori is an educational method based on self-directed activity, hands-on learning, and collaborative play. In the past several years, Montessori has been one of the most popular and sought-after teaching methods.
This Montessori wardrobe is so useful, that you will wish to make it right away. Montessori wardrobes are basically toddler-sized wardrobes that can be easily accessible and provide a sense of independence and self-expression. How to build one? It is simple and easy.
This wardrobe will support your child's growing desire for choice and independence. Create a small wardrobe your toddler can access for clothing and some of his books.
Almost all of the Montessori wardrobe ideas start with an IKEA furniture piece as the foundation. Because IKEA has some of the best modular storage pieces, they are a great place to start. IKEA furniture is famous as affordable furniture. And that is the big selling point of the company.
For this wardrobe, you need 3 IKEA Trofast single storage units
Each unit comes with added slots to hold the bins or you can use shelves and your own baskets
If you use baskets, opt for wicker baskets, three different and each one can hold a different item of clothing
For example, you have a basket for pajamas and underwear. Another one for socks and shoes, and the last one for bottoms
Finish the bottom row with a set of bookends
Hold the clothes with tension rods. Check the size of the rods and make sure it is correct. The tension rod will fit only if it is placed on top of the slat for the bins. If not, it will be too short and will not work
Atop the shelves, you can place essentials on a wooden tray. Add a rattan hamper in the end and a mirror
In the end, you get a wardrobe that will support your child's choice and independence. It is also an amazing storage solution for your kids room. Head over to Instagram and Pinterest for more ideas