An ironing board will not make ironing more fun. But a good ironing board, placed at the right height, will make your ironing more comfortable. Today, we will talk about the IKEA Ironing board, and how to use it in your small space.
IKEA has quite a few options for a good ironing board. Which one is your best option? Are there any IKEA ironing board hacks that can make your life easier? We will cover all these questions.
How much does an IKEA ironing board cost?
As we said before, IKEA has quite a few products that can meet your needs. Depending on the price you are willing to pay, and the IKEA product that fits your needs, you can find a great ironing board.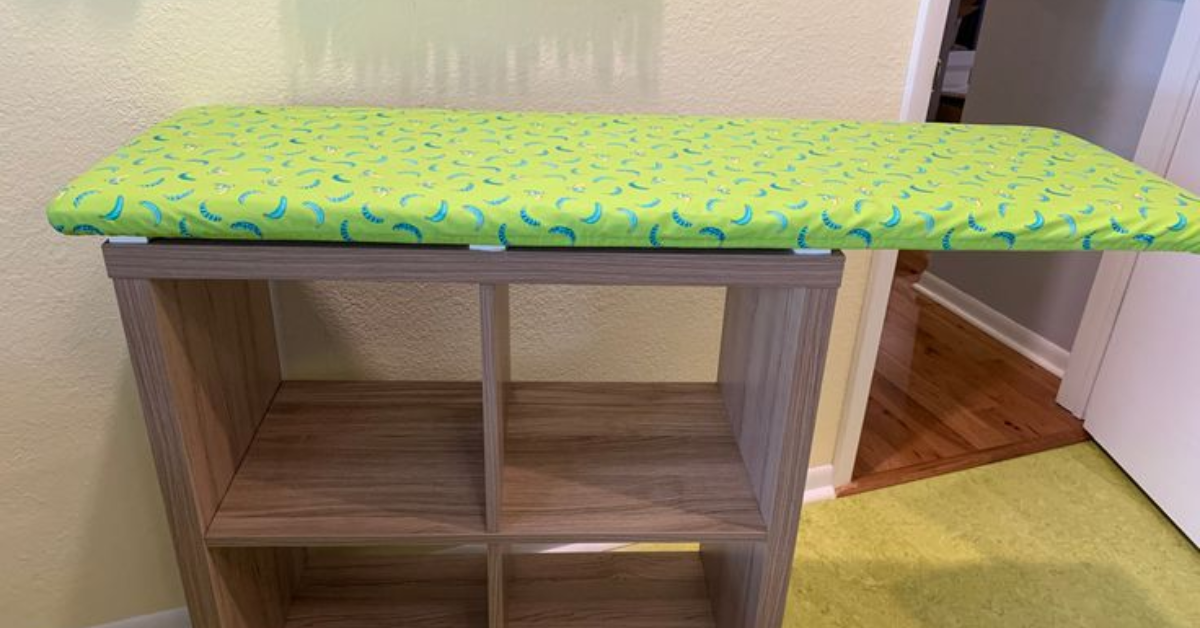 Here is a quick summary of the IKEA ironing board products you can find.
Danka ironing board, a price tag of $34.99,dimensions47 ¼ x 14 ½ inches
Ruter ironing board, a price tag of $24.99, dimensions 42 ½ x 13 inches
Jall Tabletop ironing board, a price tag of $7.99,dimensions28 ¾ x 12 ½ inches
LAGT Ironing board cover, a price tag of $6.99
As you can see looking at the product description, there are options for cheaper and more expensive ironing IKEA boards. Today, however, we will also talk about how to make a DIY ironing board that will save you storage space.
How to make a space saving ironing board?
People living in a small space often look for ways to make their space more practical and convenient. For this IKEA hack, we will use the IKEA Norberg wall-mounted drop-leaf table. Yes, you can make an ironing board using another IKEA product.
Here are the materials you will need:
NORBERG wall-mounted drop-leaf table, white
Stapler
Ribbon
Ironing mat
The NORBERG table is a practical solution anytime you are working in a tight space. Because it is versatile and practical, you can simply fold up the drop-leaf table. Use it when you need it, and then fold up when you do not. Here are the instructions on how to make the IKEA ironing board using the NORBERG table.
Fix NORBERG table to the desired laundry room
Cut ironing mat 2 inches larger than the table top. Then, staple all the edges of your ironing mat to the bottom of the table top. When finished, trim excess material
Staple the ribbon of your choice to the side of the table
Test the folding mechanism. If it works, you have made a laundry room ironing board that will save you a lot of space. Enjoy it
How to give new life to your old ironing board?
Another IKEA hack you can use is to give new life to your old ironing board. Some of us buy an ironing board and use it for 10 to 15 years. Over time, you need to breathe new life into it. Here is a simple hack.
The simplest, cheapest, and best way to breathe new life is to draw the cover over the board and pull the drawstring to create a perfect fit.
Simply replace your ironing board cover with a new one. It is a quick and easy fix for a fresh new look. As we saw before, a new IKEA ironing board cover will cost you only $6.99. And you do not even have to get it from IKEA.
Some companies even include soft padding to make ironing smoother.
More ideas for Laundry Room Ironing Board
If you do your ironing in the laundry room, like most people in the US do, you probably need some ideas for how to make a DIY ironing board. We have you covered with a couple of quick ideas and fixes.
Create a pull-out ironing board in your drawer. Pull it out when you need to do some ironing, and then slide it back into the drawer when you are finished with your clothes. Some companies offer it as an optional kit with their cabinetry
Another option is a drawer that folds into an ironing board, one of the most efficient uses of space in a laundry room
Get a built-in ironing board in the kitchen, very useful for bungalow kitchens. You can make one using IKEA's ironing board fixture
Ironing board wall unit is probably the best way to save space. You just set the ironing board into the wall and give it a custom-built look. We talked about this earlier
Another option is a wall mount ironing board wall cabinet, which is a space-saving joy in any room in your house, including the laundry room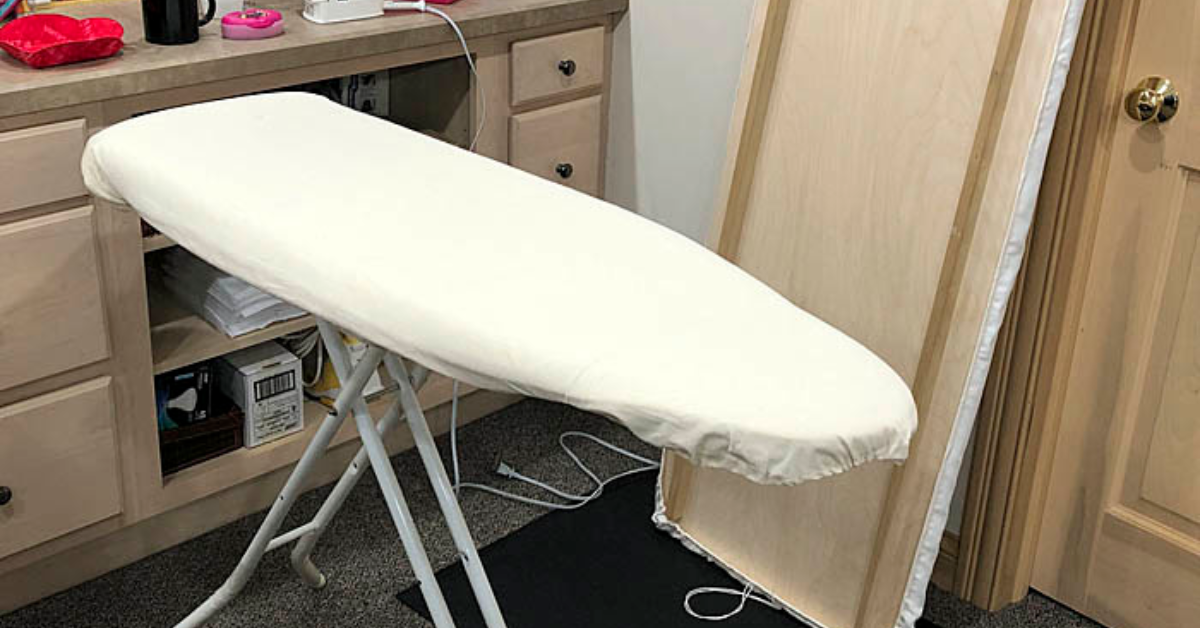 How do you store an ironing board?
When you buy an IKEA ironing board and you want to save space, the big challenge and question is how to store it. Well, the best way to store your board is to hold it on your door while not in use. Buy an ironing board holder, many of which come with additional attachments or compartments to allow you to store other ironing supplies as well.
All you have to do is take your board down and set it up when you need to use it. And when you do not use it, hold it on your door folded and save space. Yes, it might not look neat, but when you operate in a tight space, you have to make the best of it.
Buying a compact hanger will save you floor and closet space in your home or in your laundry room.