The village of Bolingbrook is located in a southwest suburb of Chicago in Will and DuPage counties in the US state of Illinois. The village has a population of little over 70,000. IKEA Bolingbrook is located in Bolingbrook, Illinois, less than an hour drive from Chicago and easily accessible by Interstate 55 or Interstate 355.
While the village is small, its close proximity to Chicago makes it an ideal location for a big furniture store like the Swedish retailer IKEA.
It is one of the biggest stores in Illinois, yet, still around 30% smaller than the one in Schaumburg. IKEA Bolingbrook Illinois is 317,000 square feet big. It is a lot smaller than the 450,000-square-foot IKEA Schaumburg store.
What is the address of IKEA Bolingbrook?
As of August 2021, there are 458 IKEA stores worldwide. And the one in Bolingbrook is just one of the many. The store offers quality home furnishing at an affordable price and ready to take home with you pieces. Visit their showroom for home design inspiration, or go to their Market Hall for some home furnishing accessories.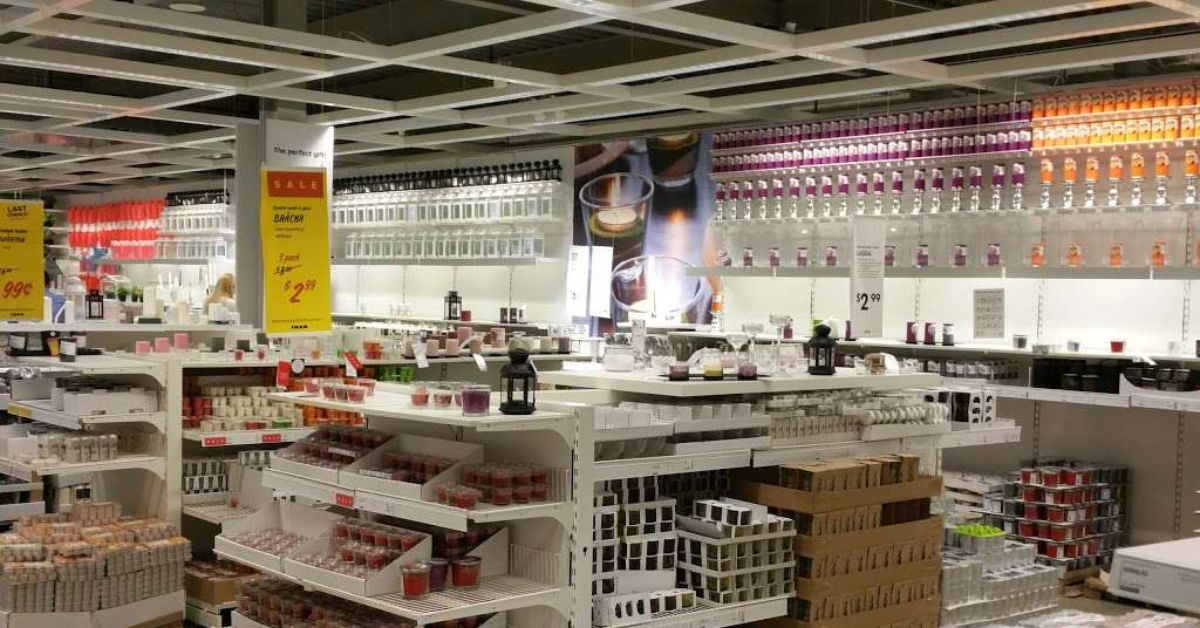 Here, you can plan your visit for the whole family. Besides furniture pieces, the IKEA Bolingbrook store has an Exit Cafe, a restaurant for breakfast, lunch, and dinner. And your children can enjoy the Smaland play facility, available during retail hours.
The address of this IKEA store is 750 E Boughton Road, Bolingbrook, IL, 60440. You can also contact them by phone. Call them at +1 888-888-4532. Or, if you are into social media, IKEA Bolingbrook has a Twitter account that they use to interact with their fans.
What are the store hours?
The IKEA Bolingbrook store opened in 2005, and since, it has been one of the biggest stores in Illinois. The store is open Monday to Sunday. Store hours for regular days are 10 am to 9 pm, while on weekends, they are a bit different.
The restaurant opens a bit later and closes a bit earlier than the regular IKEA store. With that in mind, the restaurant in Bolingbrook IKEA store opens at 11 am and then closes at 7 pm.
Fun fact: the consensus among fans of the Swedish retailer is that for the best IKEA experience, go there on Monday morning. Weekends are super crowded, and Monday morning is by far the quietest time to make your way through each department. And usually, there are great deals on Monday as well.
Storytime for kids
IKEA is a family-friendly store, and they try to cater to children as much as possible. At the IKEA store in Bolingbrook, your kids can enjoy Storytime, usually once per month event.
During this event, kids can enjoy free milk and cookies after a librarian from Fountaindale Public Library reads stories using puppets, movement, and music.
The event is recommended for children aged between 2 and 6 years.
Food Menu
IKEA is more than just a furniture store. They also have a restaurant. All that walking through the store will make you hungry.
A lot of IKEA fans usually ask does the retailer serves breakfast. Yes, they do serve breakfast every day, but the breakfast meals are not available for the entire day. From 11 am and onwards, they serve only lunch and dinner items.
The restaurant offers takeaway dinner, takeaway lunch, breakfast, and more. For dessert, you can try chocolate cake, almond cake, apple pie, princess cake, cheesecake, Swedish pancakes, and more pastries.
Lunch and dinner items include salmon meat fish, meatballs, mashed potatoes soup, mac n cheese, scrambled eggs, salmon rolls, salmon wrap sausages, poultry, beef, chicken, broccoli soup, cheddar soup, and more.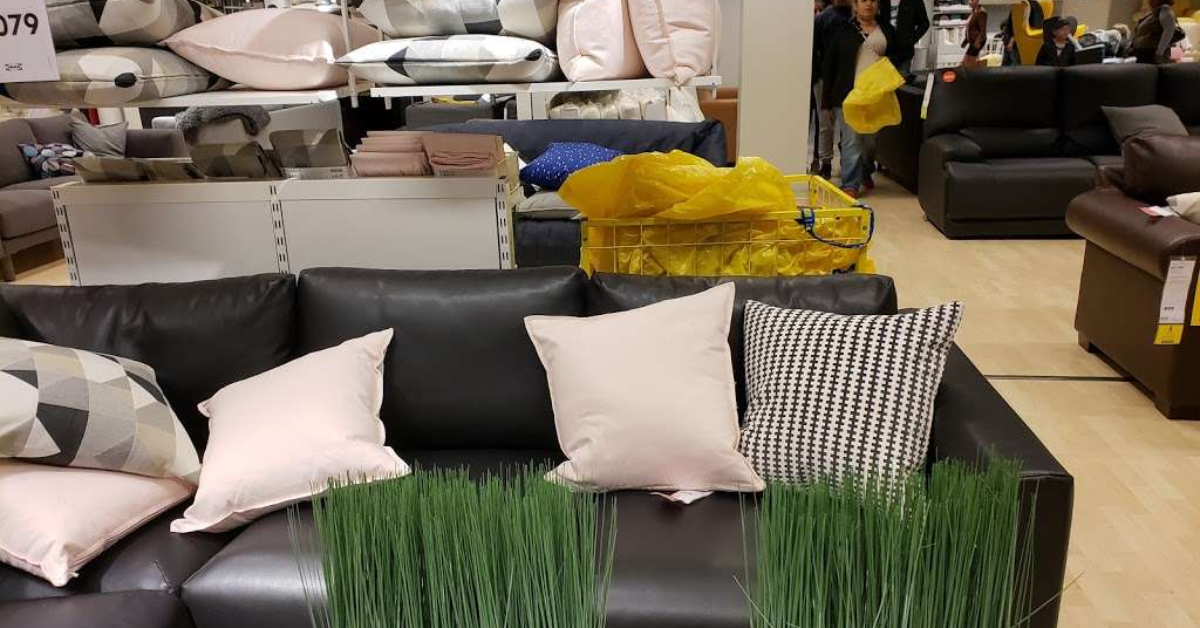 And of course, there are some drinks for refreshment as well. Among the many drinks, you can order chocolate juice late, espresso coffee, smoothies, tea orange soda, cappuccino, lemonade cider, and more.
Can You Return IKEA Products?
The Swedish store IKEA offers a 365-day return policy. However, if your return period is expiring soon, they will take their closing period into consideration.
You can return items in any store, including IKEA Bolingbrook through the exchanges and returns entrance. Follow the signage to the Exchanges and Returns desk. Sign up to join the line once you arrive.
We have to stress if your items were delivered from the store and you need to schedule a pickup, contact the IKEA customer support center. If you need to return a small item you recently purchased at the store through the mail, download their Return slip PDF.
If you purchased items online, head to your local IKEA store and enter through the exchanges and returns entrance. Sign up to join the line once you arrive.
If you need a pickup, contact their customer support center.