During the COVID national lockdowns, an unprecedented number of Brits got the home renovation bug, with popular interior and exterior renovation jobs including extensions, bedroom/bathroom makeovers and the installation of garden rooms – if you don't have the budget to hire an outside contractor but you'd like to spruce up your home to make it more stylish, check out 6 quick and easy property renovations that you can easily do yourself: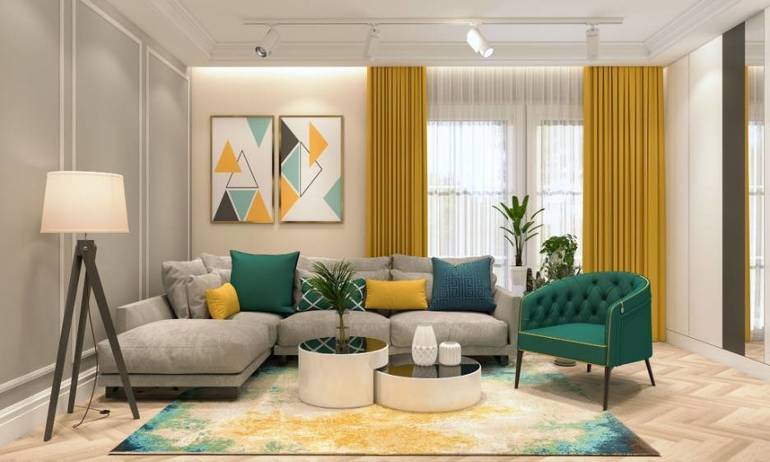 Install custom built-in shelving – By building custom shelving units, you can add a dash of style to any room whilst maximising storage, creating extra space and accentuating desired focal points such as fireplaces, large windows or dining tables. The process of building your own shelving unit is pretty simple and this cost-effective DIY home renovation can be completed in a matter of hours, even by relative beginners. 
Decorate the fireplace – If you're lucky enough to have a traditional fireplace in your home, consider renovating or re-decorating this to accentuate its rustic appeal; for a touch of modern style, incorporate your home entertainment system into your fireplace or install a simple stone veneer. 
Fireplace renovations can not only make your home more stylish, but add significant value to your property. While installing new fireplaces (such as corner stoves and wood burners) may require the assistance of a contractor, you should be able to spruce up your existing fireplace with minimal DIY skills.  
Make the most of blank walls – When renovating your home, blank walls should be considered blank canvases with unique design potential. Whether you choose to plaster your blank wall with collages of family photos, hang up framed artwork or even paint your own mural, you can dramatically enhance the tone and appearance of your home at minimal cost by focusing on large, blank walls during the design process. 
Add wall moulding – Also known as 'trim' or 'panelling', adding wall moulding to your property is an on-trend way to inject style and structure into any room. While wall moulding may not be the easiest DIY task, it should be simple enough for most beginners: to get this job done, you will need a milwaukee nail gun, measuring tape, moulding material for wall boxes, a square block cutter, wood filler and plenty of patience!
Upgrade dining table – Seeing as the dining table is often the focal point of the living room and the place where you'll eat meals each day, it's essential that you take care of it. Whether you decide to invest in a new dining table, renovate your existing table (simply clean, strip, paint and finish) or even build your own, an upgraded dining table can be a great way in adding style to your home. 
Install original chandelier – When it comes to lighting your home, try to go with unique, energy-efficient and on-trend lighting fixtures such as layered lighting and LEDs. If your budget allows, consider investing in an original chandelier, which will add a touch of class and reflect natural light in the home.