There are more than a few essential appliances your home needs to be functional, and most amateur home designers know how to factor these features into their plans. Refrigerators, water heaters, radiators — these large items are relatively easy to disguise without eliminating their accessibility and effectiveness. Yet, there are a few smaller fixtures that designers could easily overlook, leaving a glaring interruption in style in every room.
The smoke alarm is the prime example of a fixture that your home cannot do without but that is usually quite antagonistic to interior style. Here are a few tips to help DIY and amateur home designers work with the smoke alarm to achieve aesthetic satisfaction and safety, both.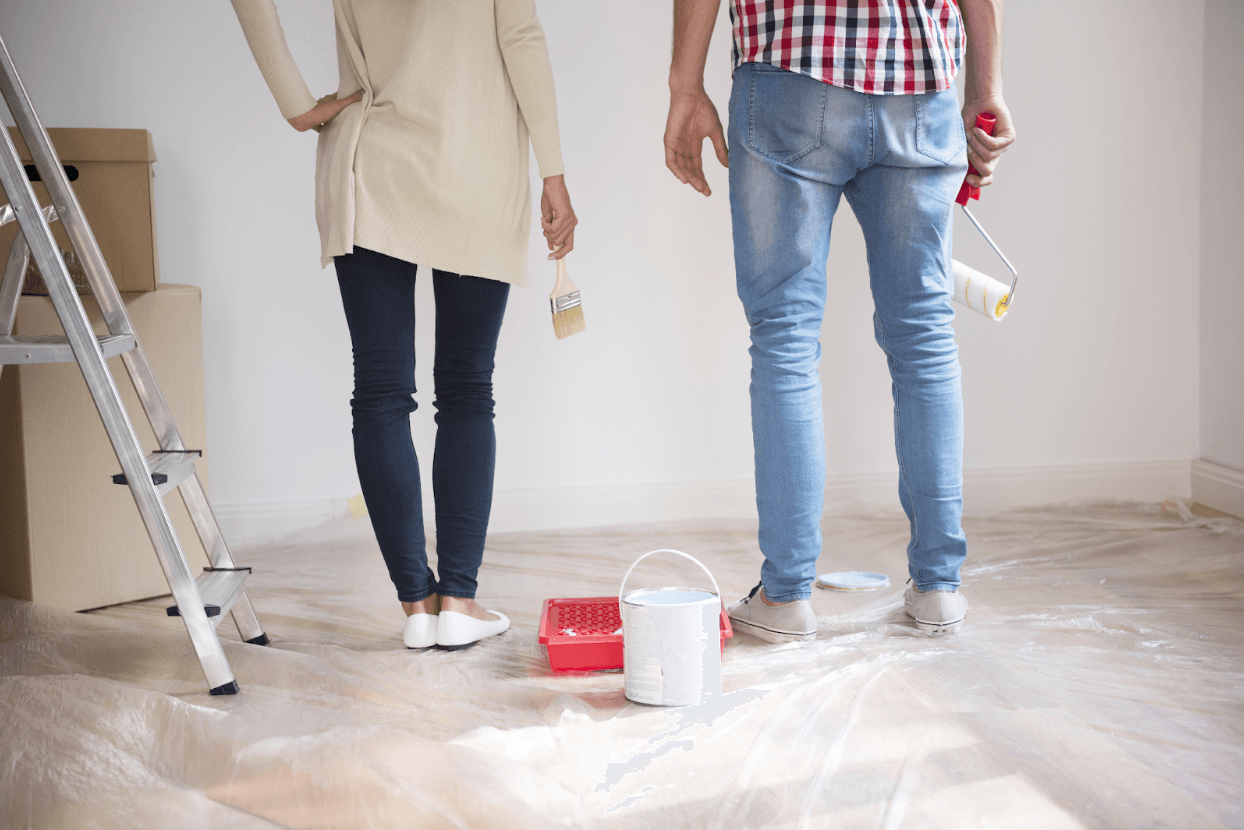 Know Where Smoke Alarms Need to Be
Every city has residential building codes that tell home builders where smoke alarms must be installed. Though exact codes will vary from place to place, general guidelines include:
Install a smoke detector in every sleeping area.
Install a smoke detector as close to the ceiling as possible.
Install a smoke detector in hallways connected to bedrooms.
Install a smoke detector in rooms between bedrooms and exterior doors.
Install a smoke detector on every level.
Older homes may conform to older codes; unless you engage in a broader renovation of your home, you might not need to update the number or location of your smoke alarms to meet current standards. However, if you want your home to be as safe as possible, you should contact your local building authority to understand the current recommendations for smoke alarms in residential buildings in your region.
Relocate Smoke Alarms to Inconspicuous Corners
Smoke alarms can be located anywhere in a room — as long as they are high up on a wall or installed on the ceiling. You might move your smoke alarms to corners that are less important to your room design, where you and your guests are less likely to see them. However, in doing so, you should avoid placing your smoke detectors too close to bathrooms, where steam from hot showers might trigger false alarms. If your smoke alarms are hardwired, you can work with an electrician or a handyman to move them safely. Or, you can invest in smoke alarms that are more easy to install and relocate.
Invest in Attractive Smoke Alarm Models
The typical smoke alarm is a round, off-white disk that hangs glaringly on walls or ceilings — but not all smoke alarm models look the exact same. In fact, heeding dissatisfaction with smoke alarm style, many alarm makers are working with artists and interior designers to offer a greater selection of smoke detectors to fit any interior aesthetic. Some noteworthy high-design options for your home include:
Kupu Photoelectric Smoke Alarm

, from Finnish designer Harri Koskinen, which is completely covered in soft fabric in a variety of colors. Even better, the alarm doesn't have exterior buttons and adheres to the wall with 3M tape, so you can move it when you need to alter your home design.

Nest Protect

, a smart home smoke alarm that utilizes Google's notoriously sleek product design. This option will look particularly good if you have other smart home tools decorating your space.

Kidde Silhouette Low-profile Smoke Alarm

, which extends into the room a mere half-inch. Though this alarm is wider than the typical round option, its low profile makes it easier to hide, especially when you have low ceilings.

Chick-a-Dee Smoke Alarm

, which was originally designed for a child's room, resembles a small bird perched on a branch. Created by Dutch designer Louise van der Feld, this smoke alarm is like a functional objet d'art.
Never Cover or Disconnect Smoke Alarms
When you are trying to achieve a certain aesthetic, you might be tempted to throw caution to the wind and eliminate your smoke alarms entirely — but this is a grave mistake. There are good reasons that building codes mandate the installation of smoke detectors; they do save lives and protect property by notifying homeowners, neighbors and authorities about threats. Even hiding a smoke alarm behind a cabinet or piece of artwork could inhibit its functionality and put you at risk. You need to find a respectful way of incorporating smoke alarms into your home design — if only to ensure that your hard work at styling your space stays safe.