Christmas is nearly here! And with it comes the inevitable stress of pulling your household together for the festive period, from decorating to gift-buying and beyond. All of this has been made all the harder by the cost-of-living crisis, as household budgets become tighter than ever. While the monetary concerns may be real, there are some simple ways to make your Christmas that little bit more affordable.
Buy Gifts Early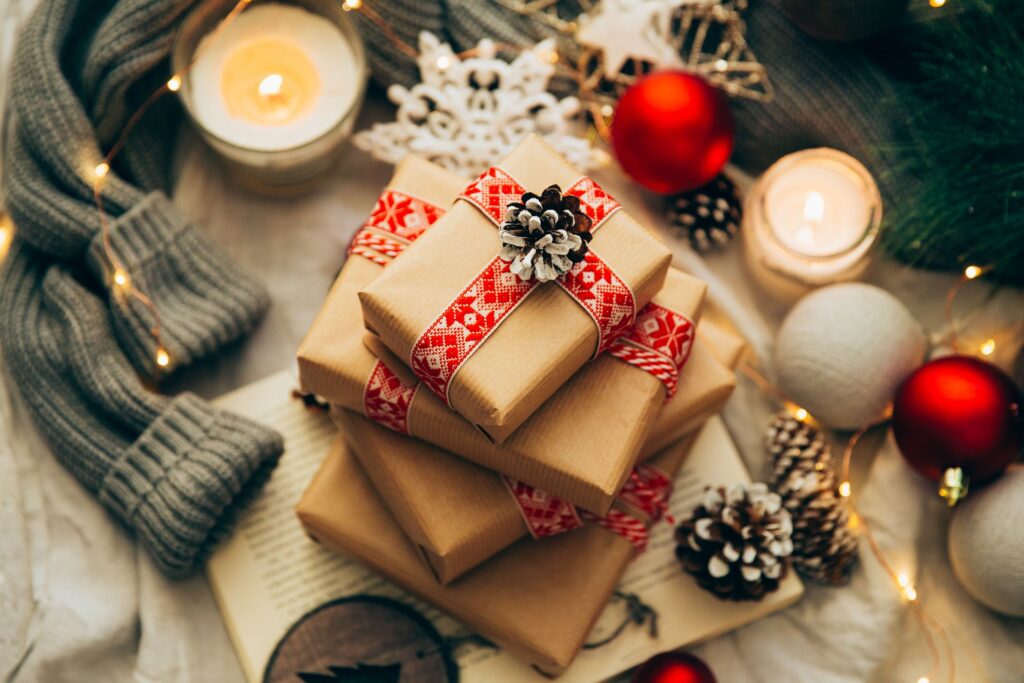 It is well-known by now that many outlets and storefronts up their prices in time for the festive period. Shoppers enter that pre-Christmas panic, and are more willing than ever to pay a premium to ensure they get the gifts for which they had planned. Naturally, the earlier you endeavour to buy your Christmas gifts, the more you can save. You could even take advantage of offers and discounts from unrelated holidays, such as Black Friday.
But buying gifts early also enables you to think about money earlier. By spreading your gift purchasing out over months as opposed to weeks, you have more income at your disposal to spend – and more time to save up for the bigger gifts.
Keep Decorations Simple
There is always at least one house in your neighbourhood that goes overboard with the Christmas decorations, opting for a full-scale Christmas diorama playing out on their roof. Tempting as it might be to join in on the fun, rising electricity bills as well as material costs make this more of an unnecessary expense than other Christmas provisions.
Instead of going full-bore with your outdoor decorations, why not focus on some simple and tasteful Christmas displays? Less can be more, and there is a lot you can do with your home that doesn't involve blowing the budget on a life-sized sleigh and a crane…
Quality Over Quantity
When it comes to gifting your immediate family, you are absolutely right in wanting to spoil them rotten. But with budgets a little tighter, there might be a more sensible way to show your love than festooning them with gifts.
Rather than buying tens upon tens of individual items, try limiting yourself to a set number of gifts for each person. These gifts can be a little more expensive, and all the more thoughtful, while keeping your budget at a manageable level.
Christmas Dinner, the Smart Way
Advance planning is the key to effective frugality when it comes to Christmas – and with the right kind of planning, you could make serious savings without materially impacting the joy of the big day. Christmas dinner is naturally an opulent affair, with all manner of side dishes and a succulent bird at the centre of it all. But it needn't cost the earth.
Turkeys, much as with gifts and toys, are less expensive outside of the Christmas period, but by a much wider margin. Buying and freezing a turkey outside of Christmas can save you a huge amount of money, as can prepping and stockpiling ingredients on the run-up to December.