Professionals from around the world are always willing to share their insight into the popular world of deck design. The suggestions below highlight features of some of the most successful projects of the last few years. Take in all of the knowledge, and get creative with ideas of your own.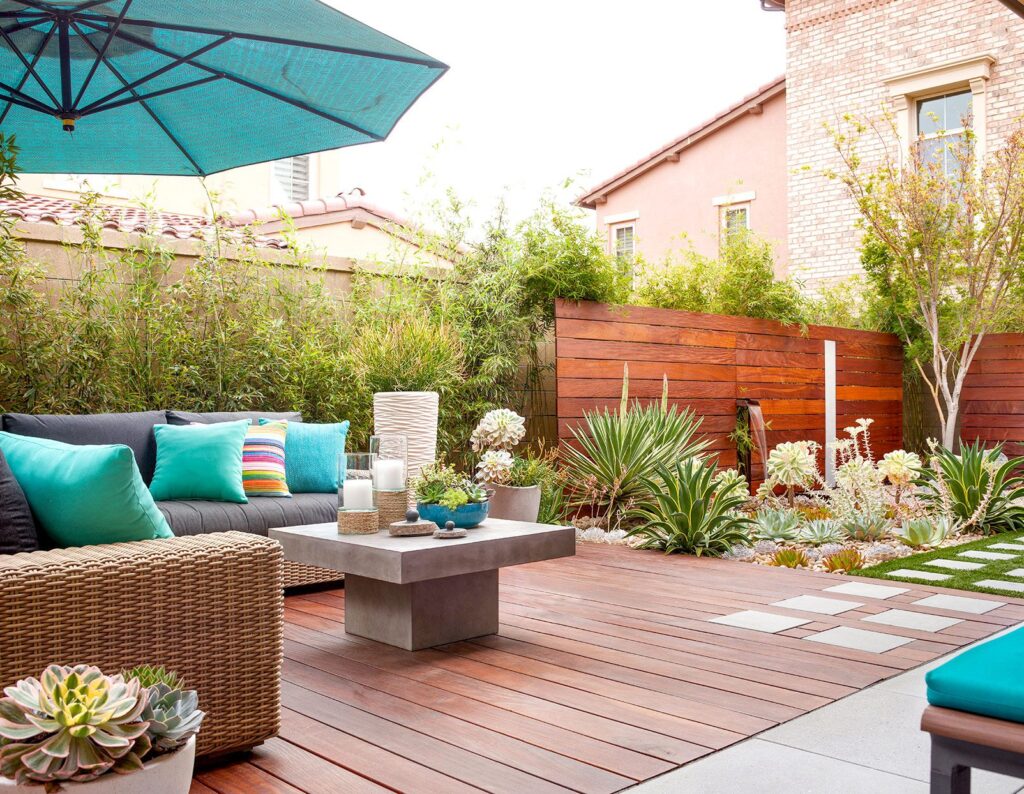 Don't Skip the Basics
Before you go all in on the fence and deck, what is the plan? You can spend hours dreaming of the perfect blueprint, but how practical is it? Questioning your design aspirations is the best way to find out if there are any flaws. There are plenty of people that decided to go all out with their first project without thinking of the basics. If the project reached completion, there were issues with the base that turned it into an actual hazard. You don't want to waste precious time, money and resources fixing the very base of your project. In an extreme case, this could lead to a complete teardown. 
Maximize the Space
When deck building, your design should be as big as possible. Not with bells and whistles, but with actual size. Wasted space is a frustration that is not easily fixed with additional building time. Use as much of the available space as possible to compliment your home, budget and lifestyle. If you don't plan on using a grill, then what is the point of adding a covered BBQ area to your design? Make use of the space by only adding in the things that you will actually use. This allows for much broader creative designs that aren't limited by erroneous amenities. 
Make It a Secondary Living Room
Sometimes the best deck idea comes from within your own home. Look at your living room setup and then think about how to create an outside version of it. If your living room has a door that connects to your backyard, then make the deck an extension of the room. The current design ideas for your own home can easily be implemented into something grander in scale. Homeowners that have spent years decorating their living rooms can come up with something truly unique for a deck. 
Lighting
You can get everything right with the design but still fail by not considering deck lighting. Don't forget to put money into a proper lighting setup meant specifically for an outside deck. This includes special consideration for the sunny and shady portions of the new design. If you're into modern tech, buy a smart light setup that controls everything automatically. This can be built from scratch with multiple parts, or purchased as an all-in-one system. For existing homes that include smart features, it is best to go with the same brand/modules for uniform control. 
Your Deck, Your Rules
Choose a deck design that will become the staple of your home for years. It is an instant improvement to the property value without breaking the bank. Don't bust your budget, and the finished project will be well worth the effort.