A canopy bed is a decorative bed similar to a four-poster bed. They come with fabric rapped across the upper space between the posts and a solid swath of cloth creating a ceiling, or a canopy over the bed.
Originally, canopy beds were made to conserve warmth and offer privacy. Nowadays, people love them for their sumptuous design. Sometimes you can add details for more dramatic look.
Canopy beds look good, but also have utilitarian uses. The temperature regulation helps you make the bed and bedroom more comfortable during all four seasons. Fair warning: the bed might be too comfortable to leave. And if you want to block out light, you can do it with thick fabric.
These canopy beds, offering comfort and privacy, are making a comeback in 2020. We have some ideas for you to try and copy.
1. Ceiling Canopy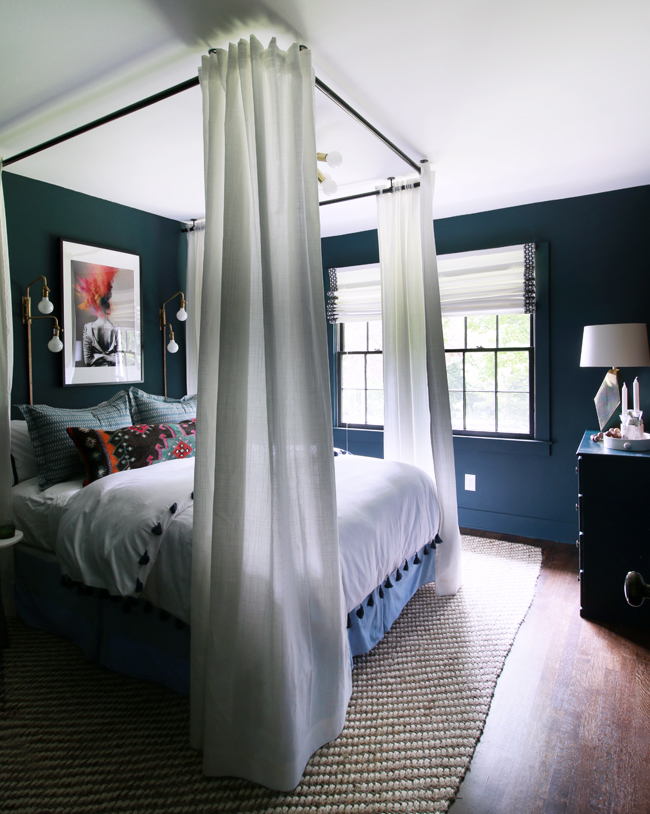 We start off with the simplest design for a canopy bed. This is the basic concept, with four angles where you apply fabric. You can easily make this bed at home, and find the materials in any brick and mortar store.
2. Steel Cable Canopy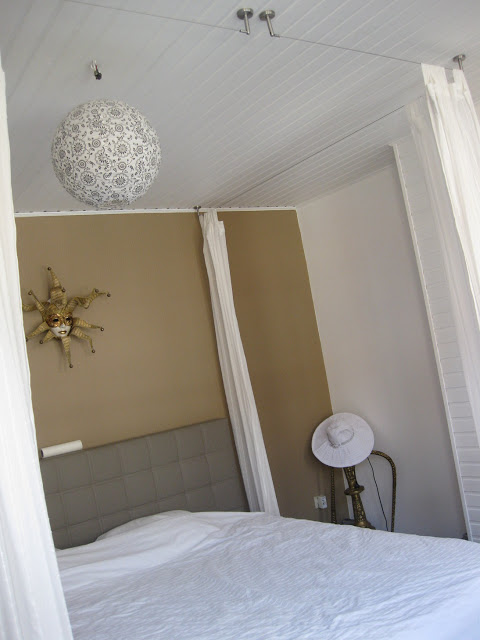 If you want something less visible in your room, a steel cable canopy bed is the way to go. The screw cable helps you build an elegant canopy bed. You can keep the curtains open or closed and chose curtains of different colors.
3. Small Hoop Canopy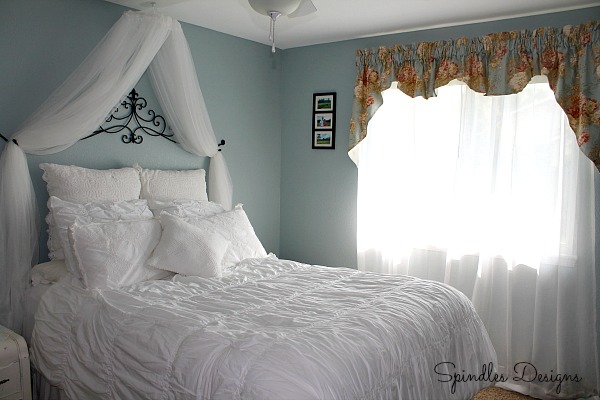 This is more of a princess-style and romantic type canopy bed. You screw the fabric in only one spot, and you let it go from there. Again, the main benefit is there are no visible cables or hangers on the ceiling.
4. Canopy Tent Using Drop Cloth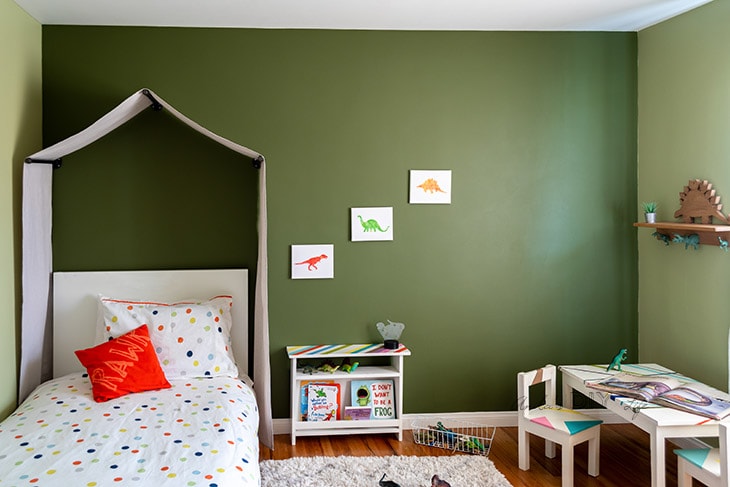 Your kids could use a canopy bed as well. We have an idea how to make it fun and entertaining for your kid. Who doesn't love tents? They provide an adventure for your kids. Let their spirit go wild. And the best part is, you can make this bed for almost zero cost.
5. Wooden Canopy Bed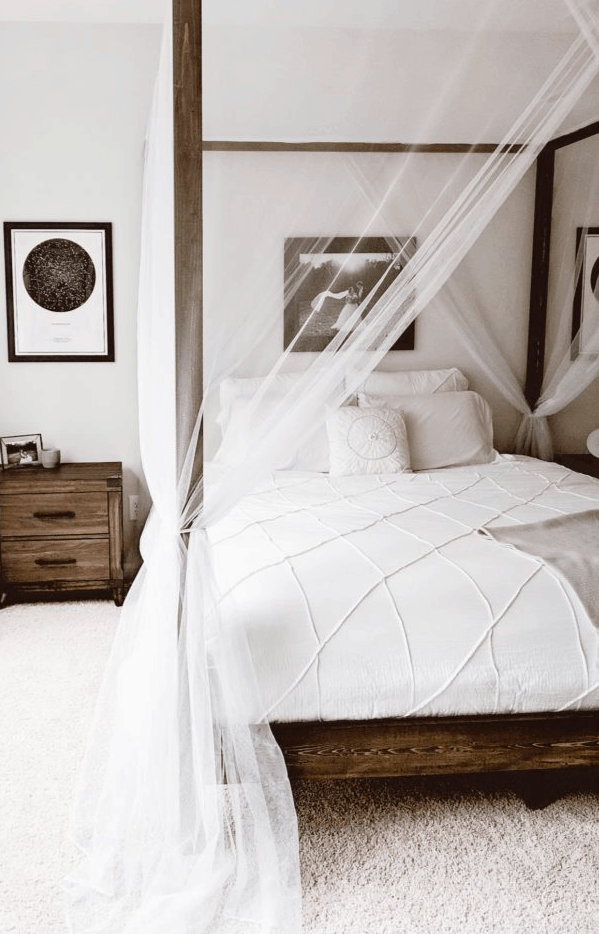 If you've watched any medieval movie, this is the bed you see in it. The bed provides a bit rustic feeling to your home. You can feel like a King or a Queen from the 15th and 16th century. Luxurious, simple, and elegant at the same time.
6. Bunk Bed Rainbow Canopy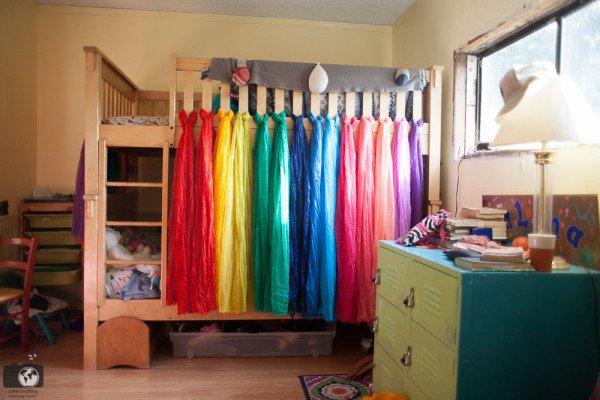 We go back to the kids room for this project. Now, you might have a problem with the child sleeping on the upper floor asking for some curtains as well. But you can arrange for the kids to rotate, right? The more colors you use, the better. Kids love vibrant and fun colors.
7. Fairy Light Canopy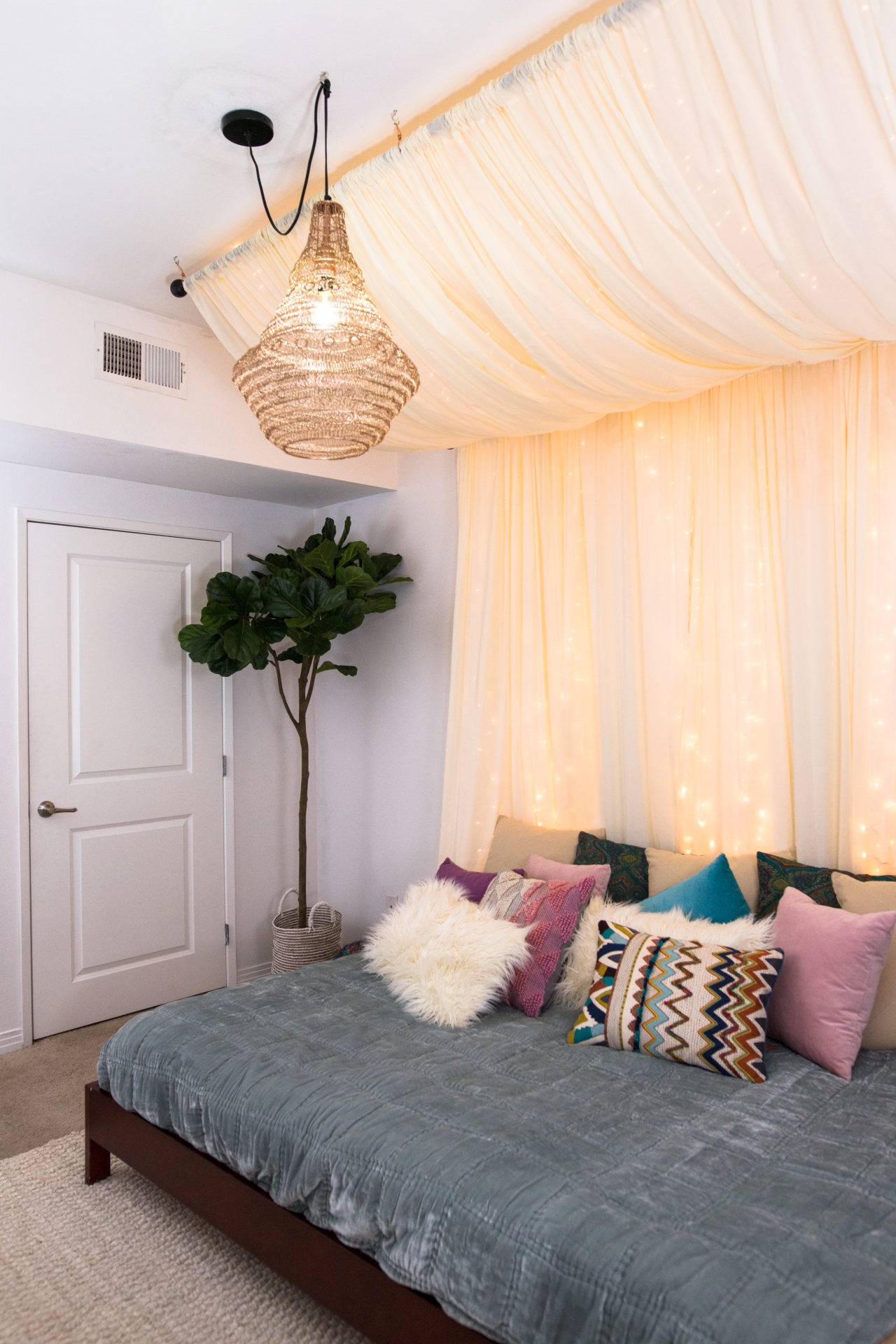 We had some modern canopy beds, we had some medieval canopy beds. And now it is time to go into the world of fairy tales. You can dream big, right? The lighting provides a romantic feeling, great for the bedroom.
8. Hinged Ring Mosquito Net Canopy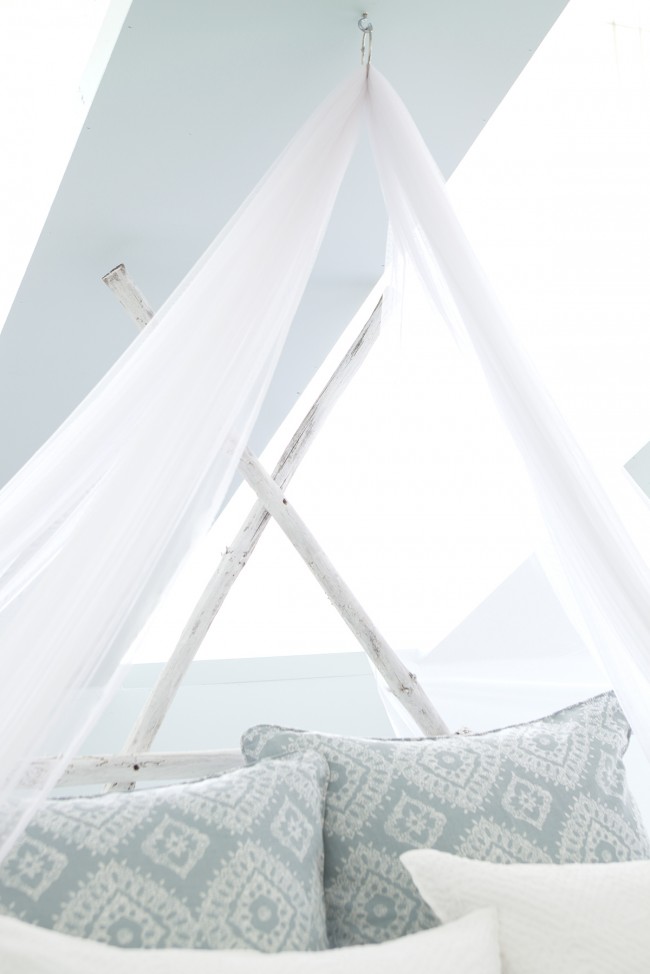 If you have a bed outside in the backyard, mosquitoes can be a problem. Even inside, some mosquitoes come inside and attack. Well, it is time to protect your bed. No mosquitoes = peaceful sleeping. Who doesn't love that?
9. Overhead Canopy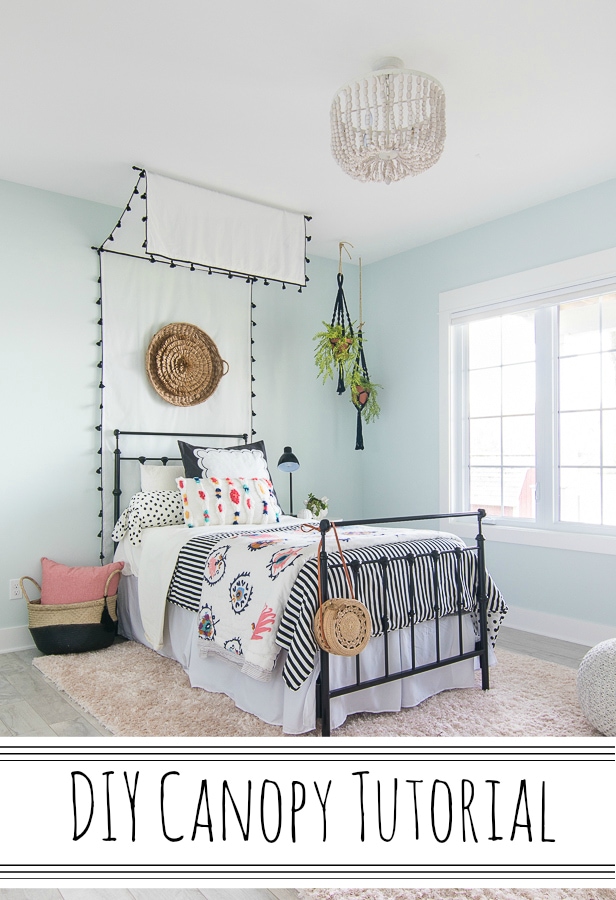 The tutorial for this DIY canopy is right there. You will spend just a couple of bucks for this project. Make it your weekend project and everything is fine.
10.  Rope Light Canopy
Here is a romantic canopy bed for your kids. It is a great project to give your kids place to retreat in her room. Excellent for dark fall afternoons. Add some lights, and your kid will love spending time there no matter the season.
11. Corner Only Canopy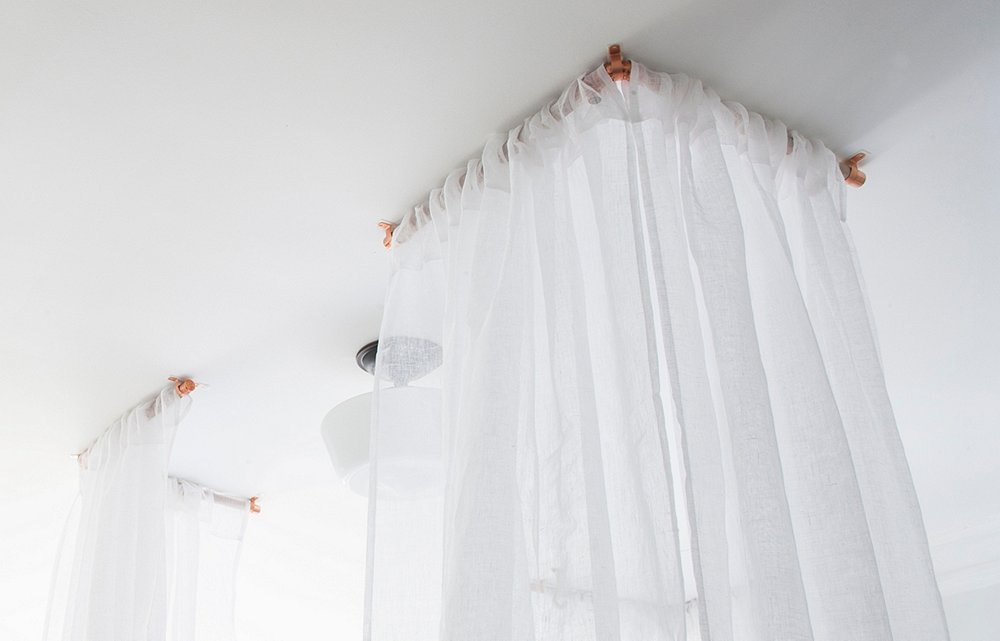 This is another simple DIY canopy bed that is quick to make. And it is a dramatic way to transform your bed into a serene sanctuary. You can make it with some simple hardware and some extra-long sheer curtains. Follow the step-by-step guide and you can make it in one afternoon.
And for some accessories, you can add copper accents to the bedside.
12. Drapery Canopy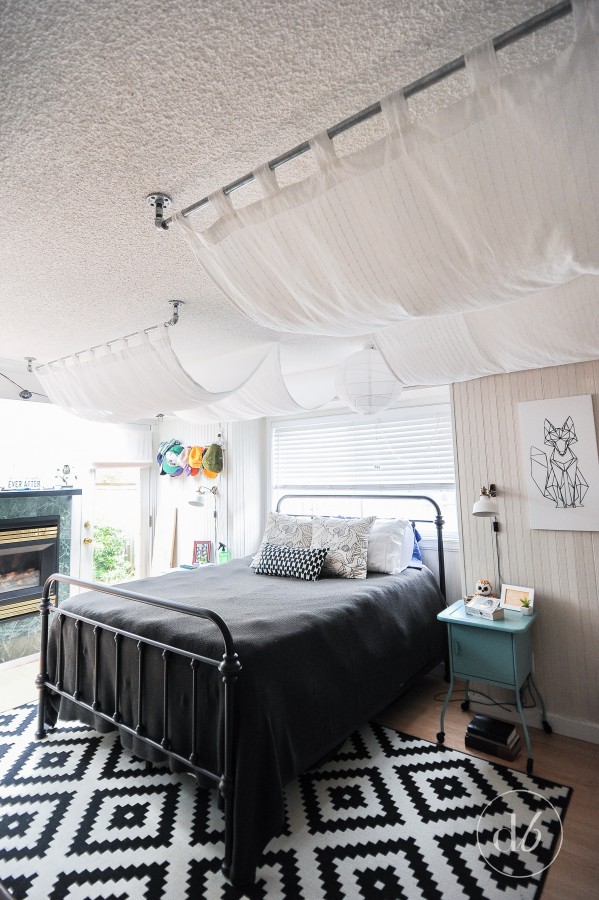 Do you want to make the bedroom your favorite room in the house? Well, that is an easy goal if you put some time, effort, and a few bucks. The end result is unique and fantastic. For this challenge and project, you need some plumbing pieces. And you can find them all in the local hardware store.
13.  Ventilator And Light Tent Canopy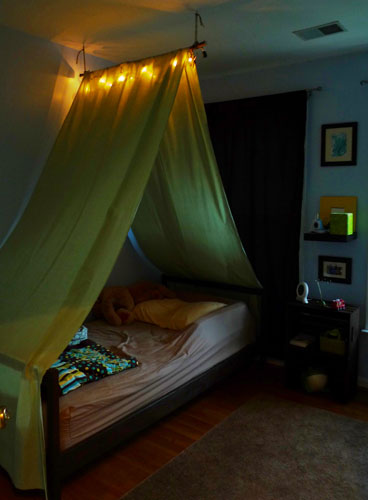 Time to bring the outdoor camping feel indoors. Yes, that is right. You can bring the outdoor tent inside and put it on your bed. This bed works perfectly in the bedroom and in the kids' room as well. You can get all of the materials in an IKEA store.
14. Papasan Turned Canopy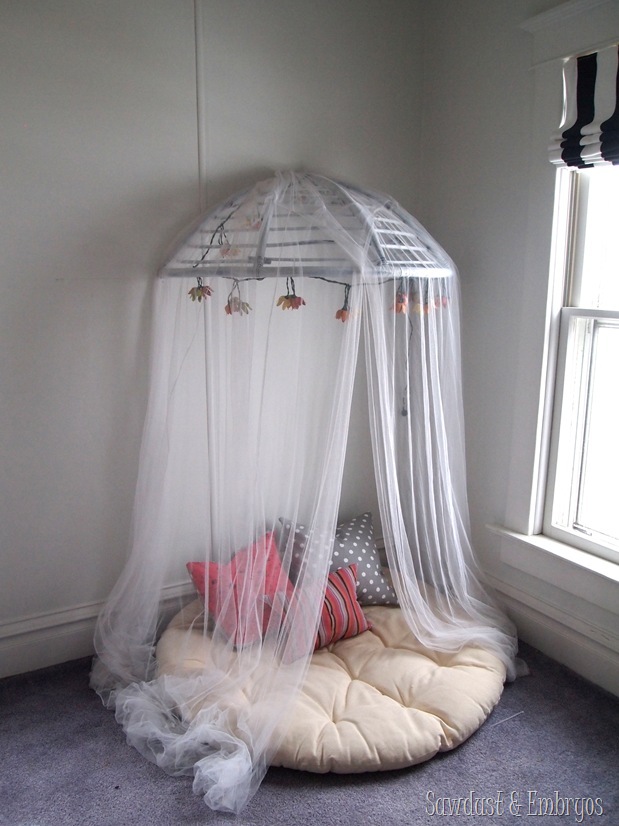 The best thing about DIY projects is you can always use materials hanging around the house. Take this challenge, for example. Here, we have a papasan chair turned into a canopy bed. Isn't that wonderful? Let your mind wander and you will find a lot of upcycled projects.
15. Kids Teepee Canopy Bed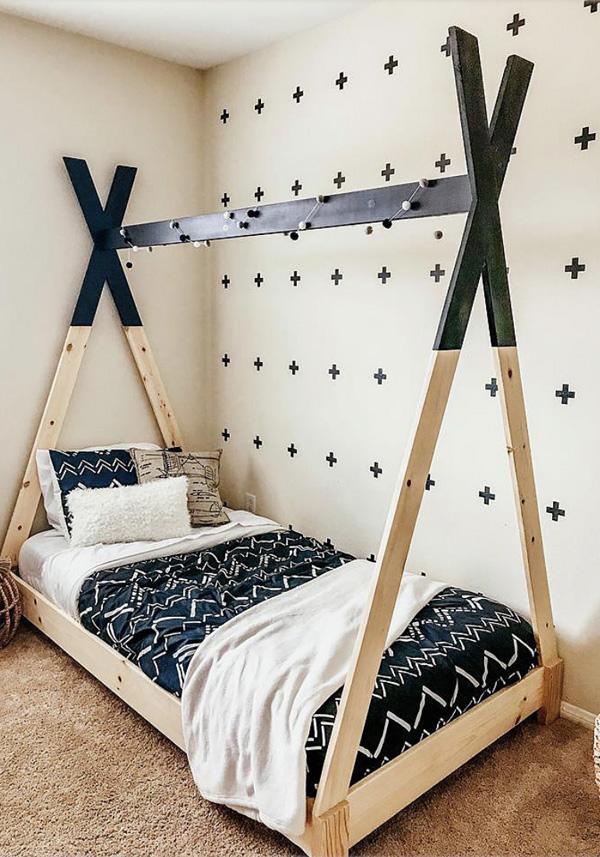 What we love here is the simplicity of the build and the natural wood finish. The black tips finish is absolutely perfect. If you want to build a teepee for your children, we have a great project for you. Follow the instructions in the guide to get it done.
16. PIV Pipe Four Poster Canopy Bed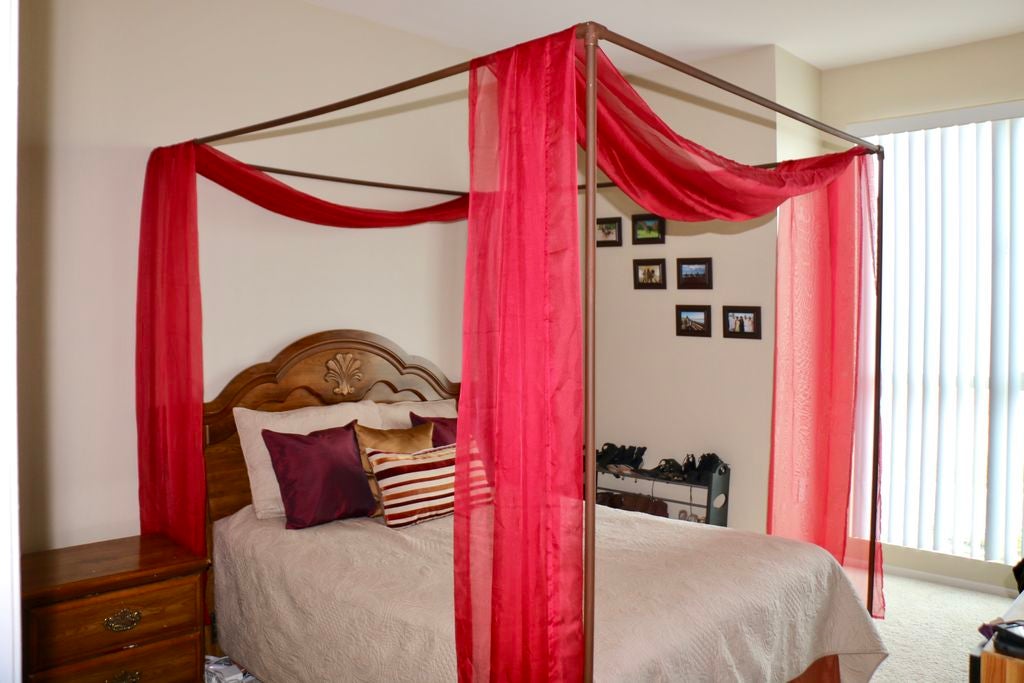 Do you want to make a professional looking canopy bed for a fraction of the cost? Well, that is always a possibility. For this bed, we use PVC pipes.
This is our last project on the list. We hope you enjoyed it. And if you do, feel free to share it. Or give us some ideas for other projects that could make the list.