The laundry room is a boring place. Nobody wants to do the laundry. Nobody does the laundry with excitement. It is just a task we have to finish. It is a chore.
But there is no reason to think of the laundry room as some kind of a prison. You can make the room more pleasant and lively.
One way to do it is add some DIY signs in the laundry room. These DIY décor signs are just what your interior needs. Let's check them out.
1. Vintage Hanging "The Laundry Room" Sign -DIY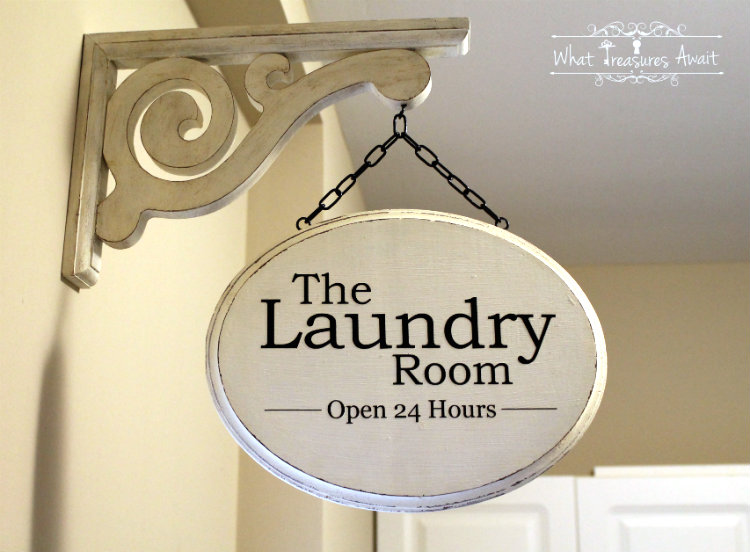 Go to the flea market and you will find tons of vintage objects you can add in your interior design. And with a bit of upcycling, you'll give them new life. Such is the case here. This decoration adds some style to your home, but also a rustic element.
2. Wall Art Laundry Room Sign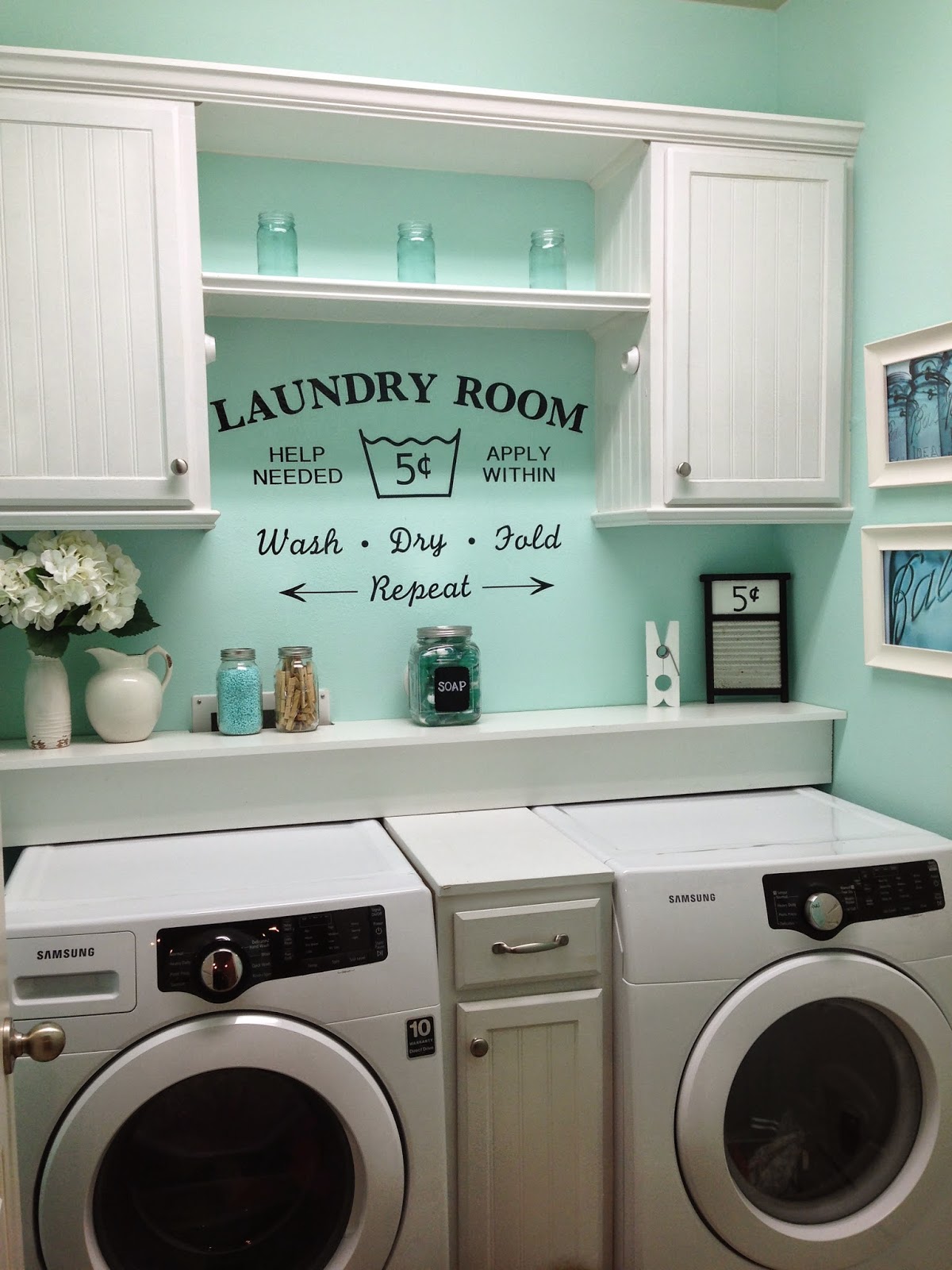 If you are too lazy to look for signs for a laundry room, you can just write whatever you want. You'll need a special type of marker for writing on the wall.
3. Laundry, Keep The Change, Lost Socks Signs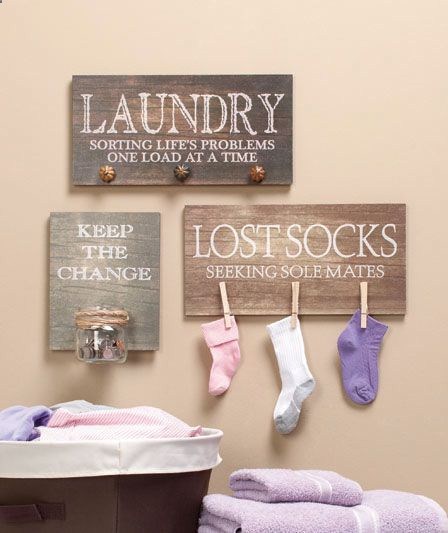 The trick with the laundry room decor signs is to add a comedic relief in a room that many consider a prison. Stop thinking of doing the laundry as a chore. And think of it as a fun activity that helps you get through life.
4. Thankful For Laundry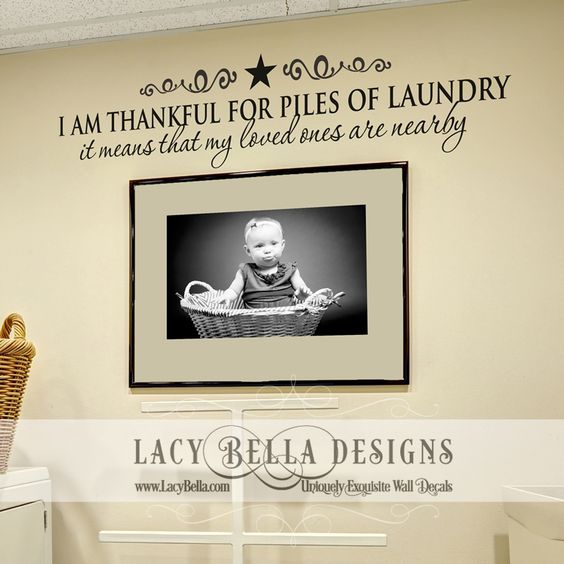 Any parent with a little kid will tell you this. Kids produce tons of laundry. They have incidents, they puke on their clothes, and more. You have to change them a couple of times per day. Here is a reminder of your constant laundry pile up.
5. DIY Chalkboard Laundry Sign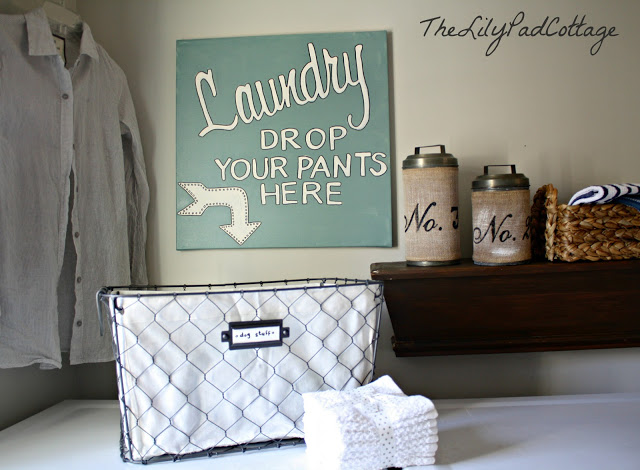 Chalkboard is one of the simplest ways to add a laundry sign. You can write anything you like on it. And you can change the writing every day. Now that is some fun activity, right? Just come up with the perfect "motivational" message for the laundry room.
6. Washboard Wash Sign For The Laundry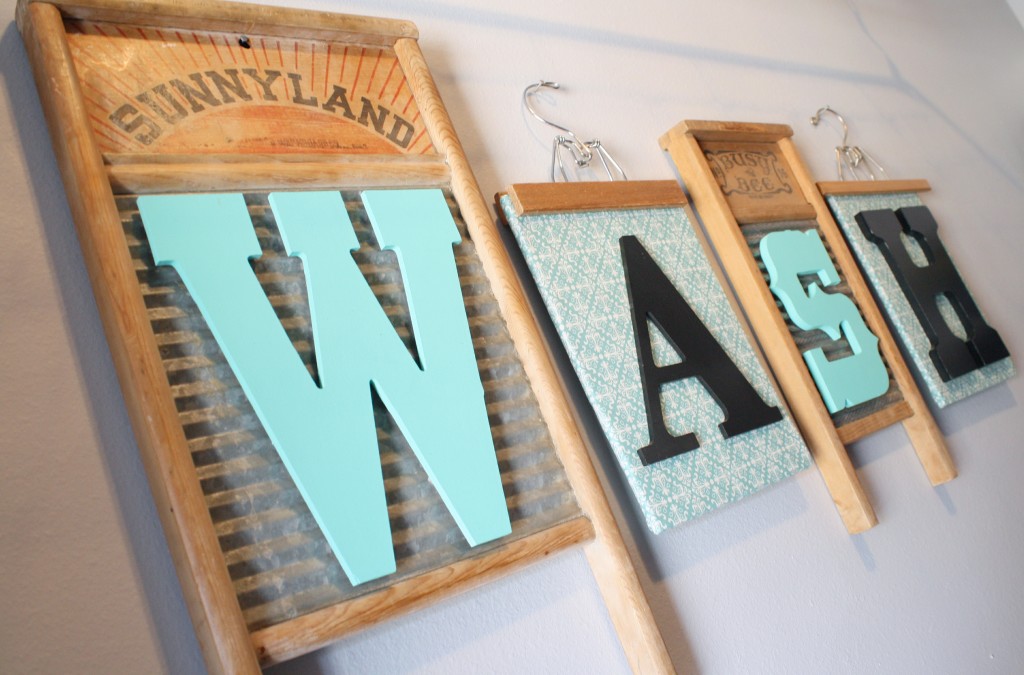 What do you do in the laundry room? Well, you do the laundry. And that involves a lot of washing clothes. This "Captain Obvious" sign provides just some comedic relief for the activity.
7. Wash Dry Fold Sign DIY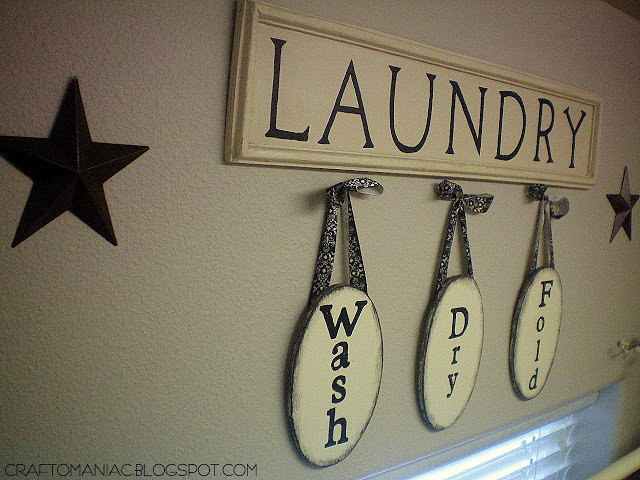 Here is how the process goes in the laundry room. You can add the sign to remember the step by step process. First you wash the clothes, then you dry them, and in the end, you fold them. You cannot skip a step.
8. DIY Clothespin Laundry Wreath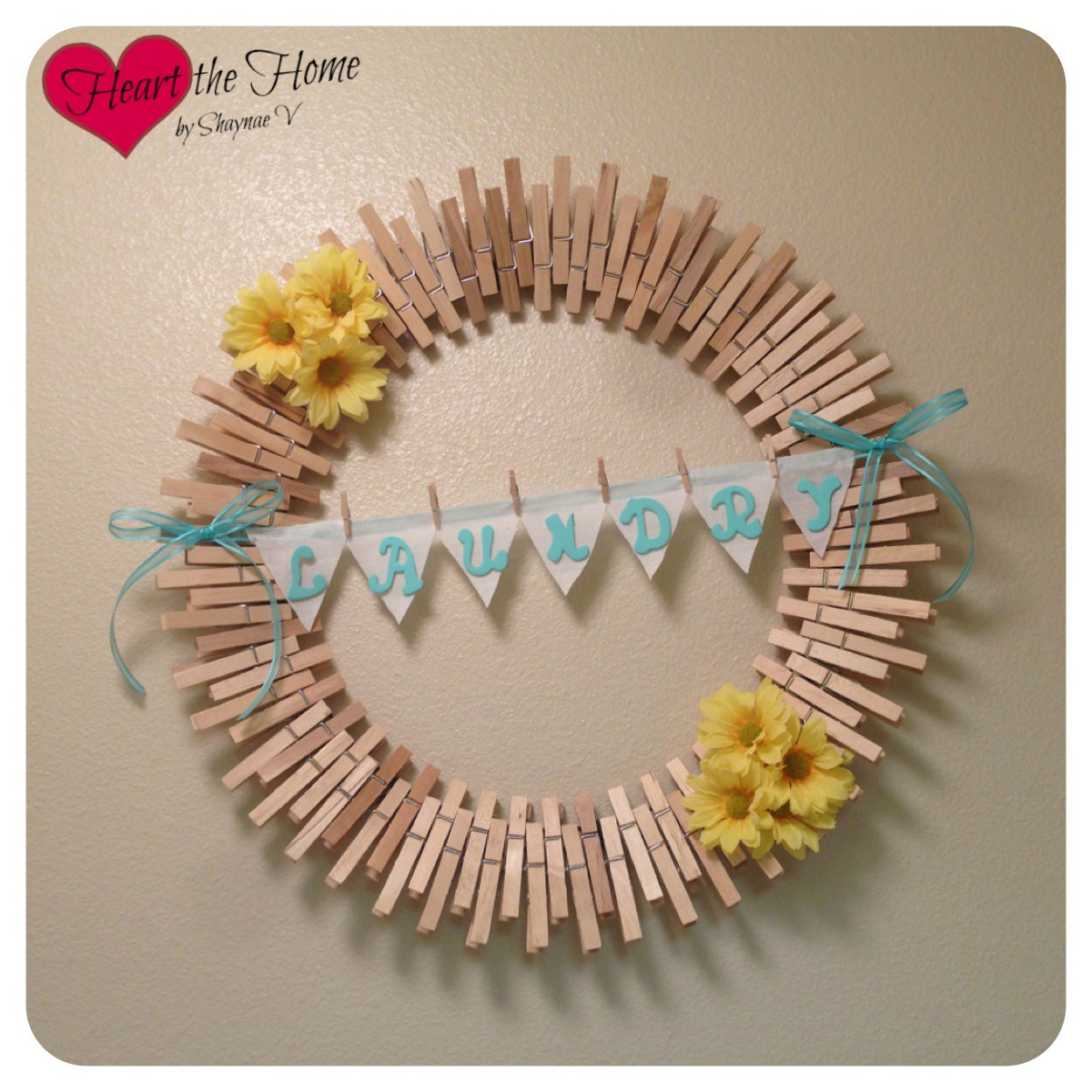 If you are into doing DIY stuff, you can find a lot of ingredients. For this sign, we went with clothespin. They help you create an amazing wreath for the laundry. Hey, you can have a wreath in other parts of the home as well. Not just on the front door.
9. Laundry Today Or Naked Tomorrow Sign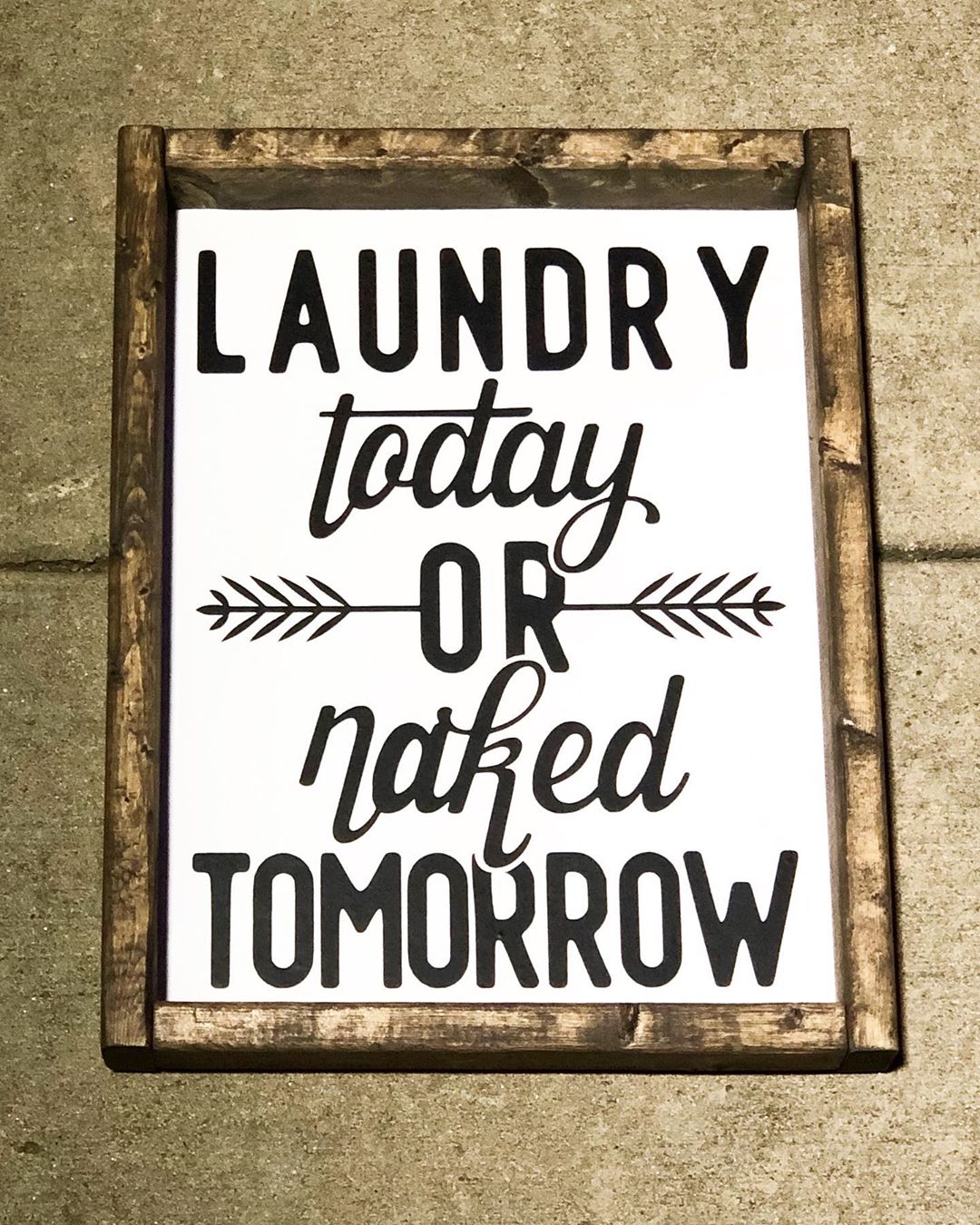 This is the harsh reality if you don't do you laundry. No laundry = no clean clothes. The sign is comedic and brutally honest at the same time. Remember, do your laundry, or you'll have to walk around naked.
10. Wooden Letters Laundry Sign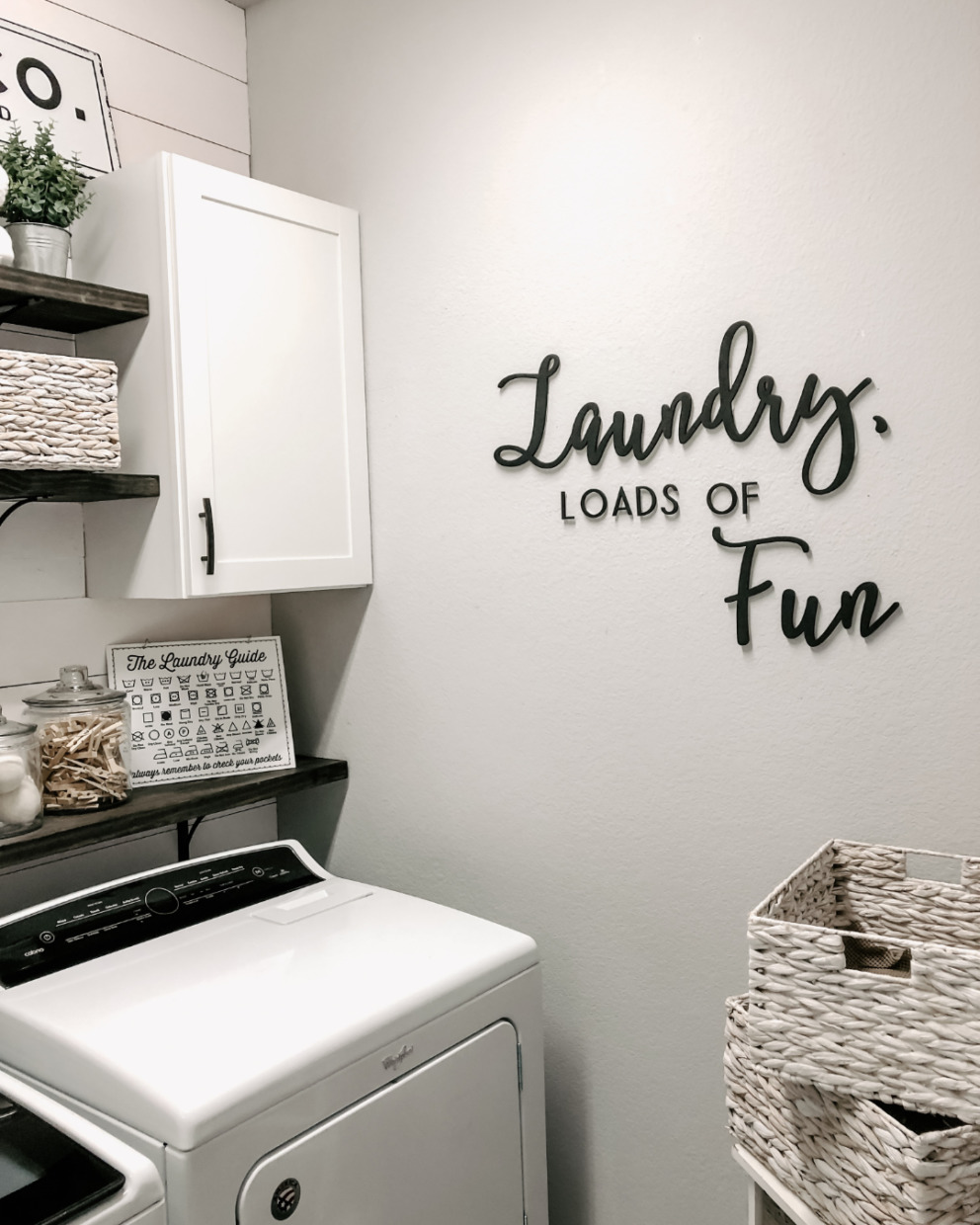 If you are into modern and contemporary design, wooden letters fit right into it. They are simple, minimal, and subtle. And that is all you need in a decorative element.
11. Old Picture Frame Laundry Sign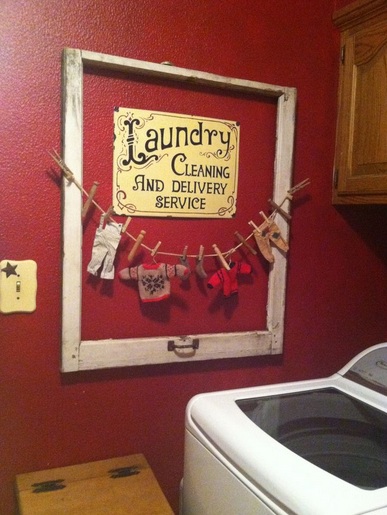 We started this list with an upcycled item. Here we have another one. The beauty of DIY projects is that you give new life to old objects.
12. Laundry Room Sign With A Fair Warning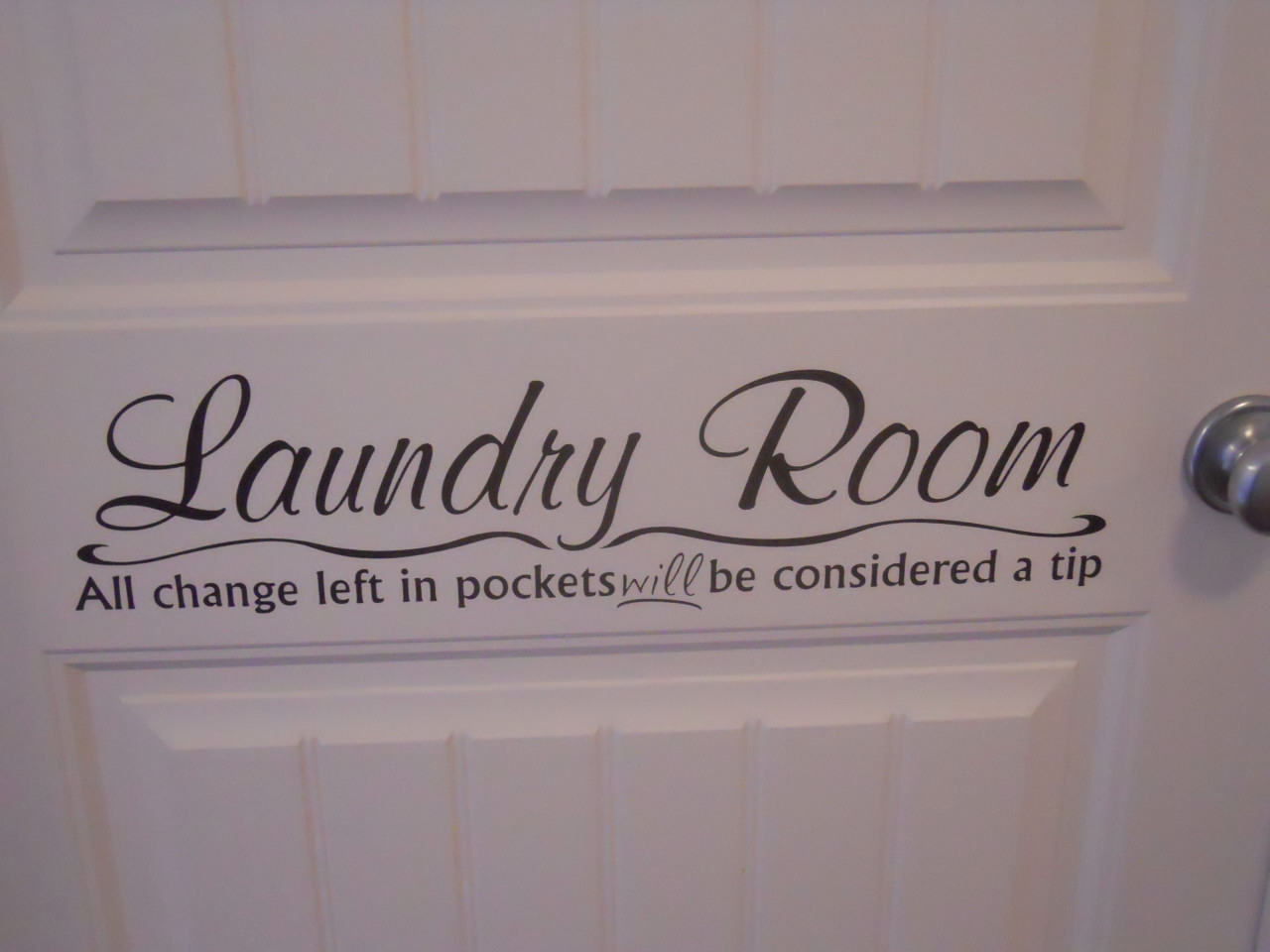 We said before that the goal of most of the laundry decor signs is to provide some comedic relief. Well, here is a fair warning. Check your pockets before putting clothes in the laundry. You might get away with coins. But any paper money will be lost.
13. Laundry Room Art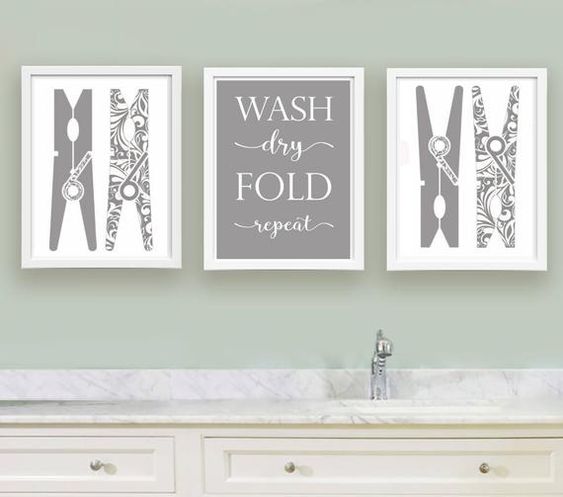 Here is another sign that shows the step by step process. But this time, we turn it into an artistic design. If you are into art, this might be the sign suitable for you.
14. Laundry The Never-Ending Cycle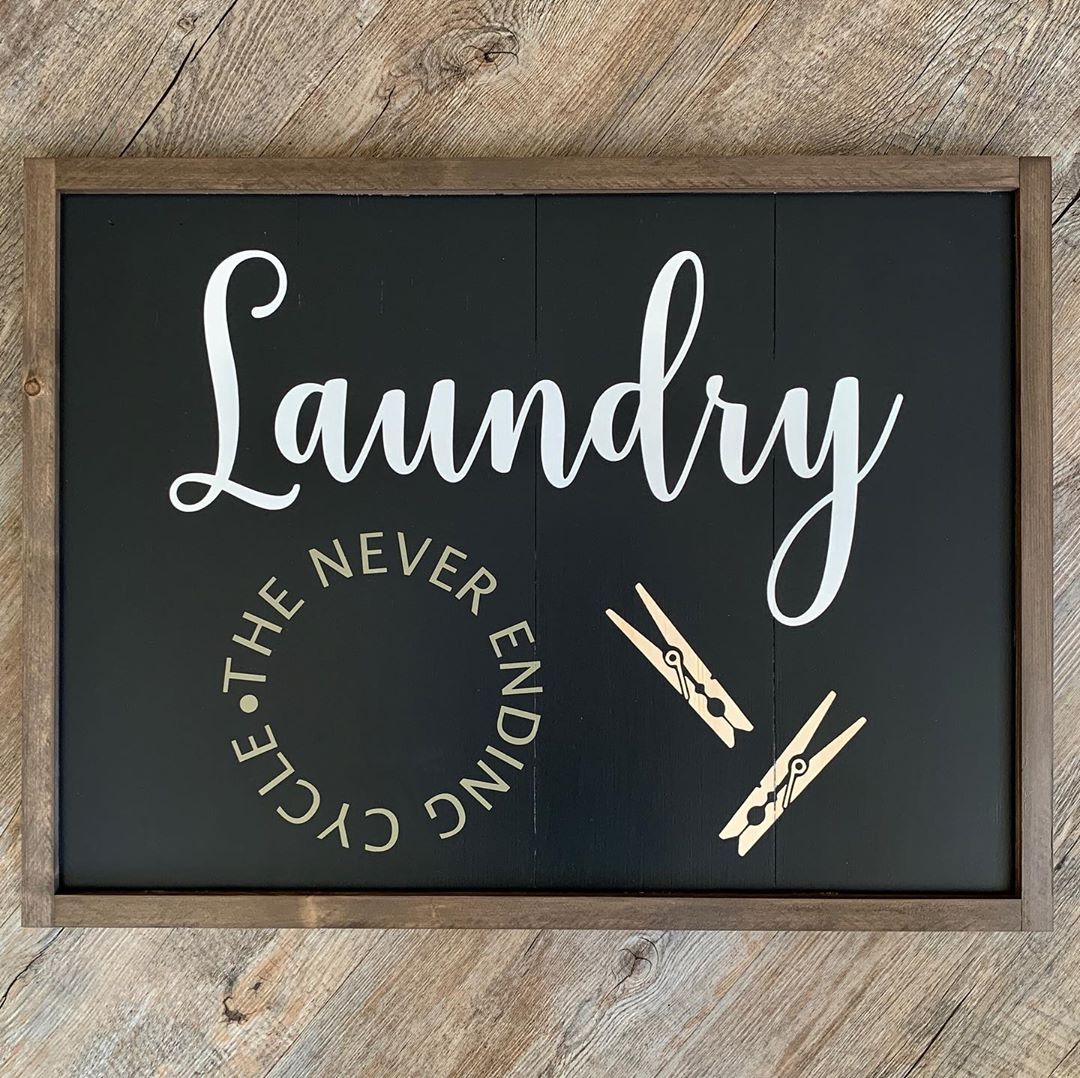 This is so true. You will always have to do the laundry. It is a never ending process. You wear clean clothes out of the laundry, and after a while, you have to wash them again. Damn, couldn't science think of anti-dirt clothes?
15. Laundry Room Wood Sign DIY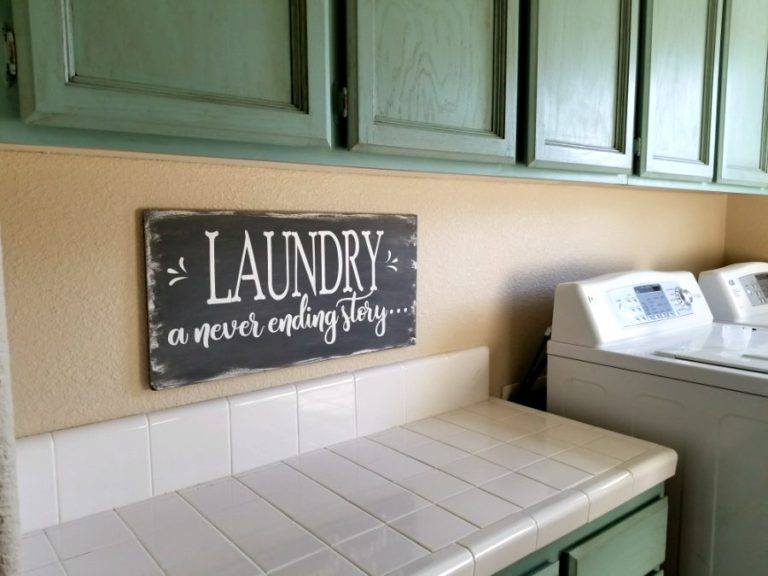 Some people want modern interior design, others go for industrial, and some like rustic interior. Well, this is a sign suitable for those looking for rustic design. Rustic equals wood, and the older the wood, the better. And if your wooden sign looks rusty and old, even better.
16. "We Meet Again…" Sign
We just love the creativity of some of the messages. They are so true, but at the same time, so funny. Yes, you come in the laundry with dirty clothes. So you must be a dirty bastard, right?
17. Got To Know About The Laundry Room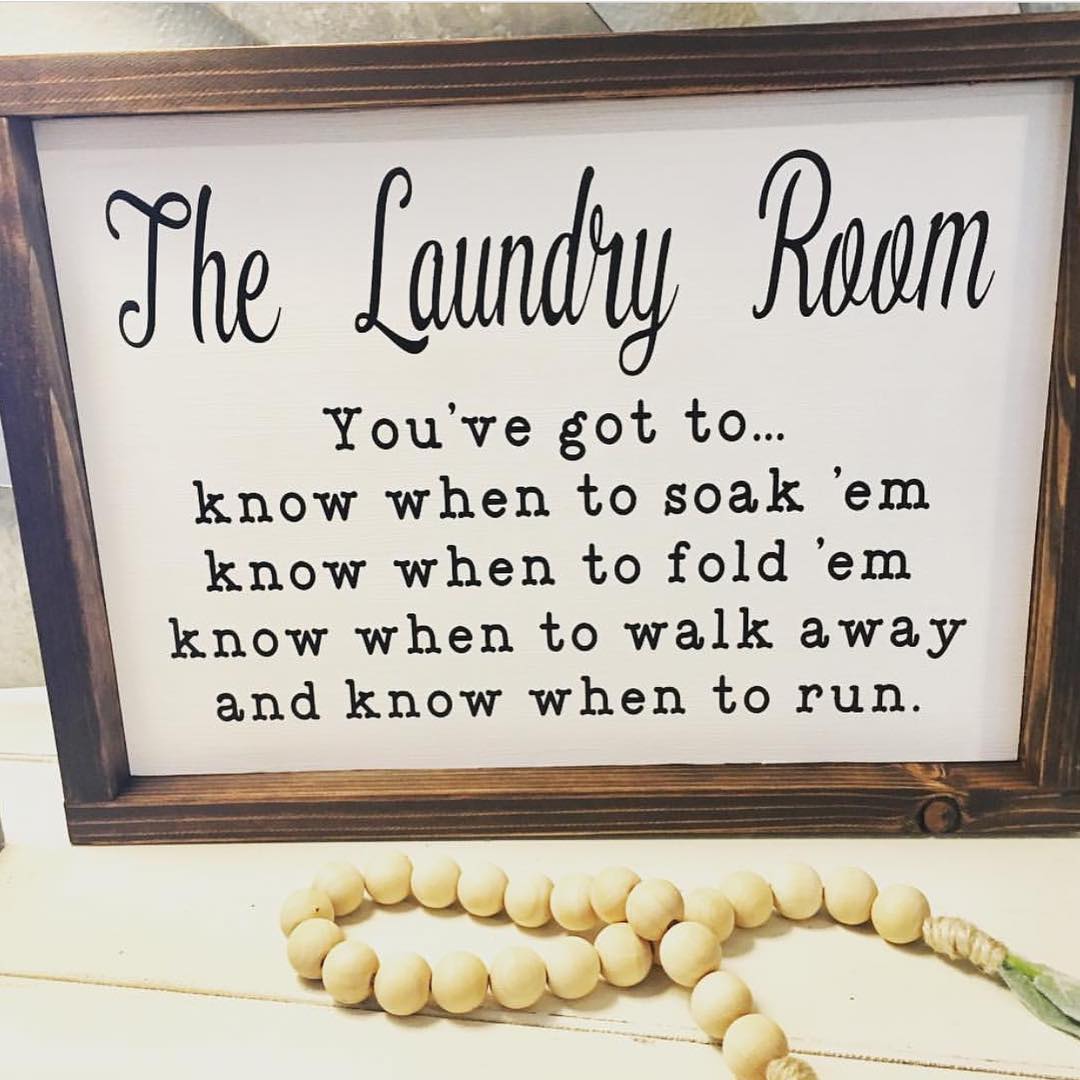 This might come as a surprise, but there are some rules in the laundry room. It is important to know when to soak your clothes. And of course, when and how to fold them. Let this serve as a reminder.
18. "Alexa, Do The Laundry" Sign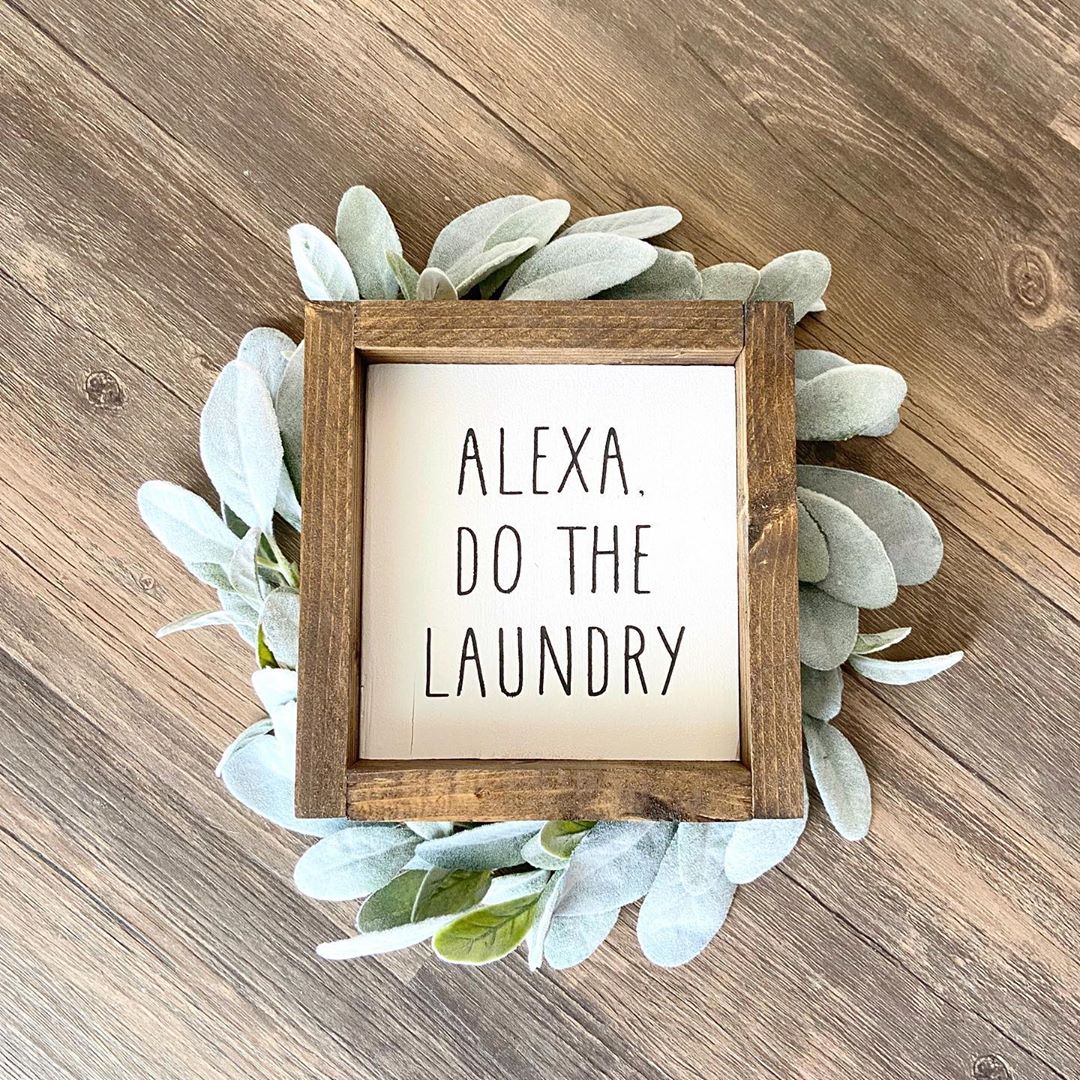 Joining the modern movement of lazy people, we have a reminder of how life changes. Nowadays, a voice assistant like Alexa can do most of the chores at home. Or at least, order machines to do it.
19. Sign With A Dirty Look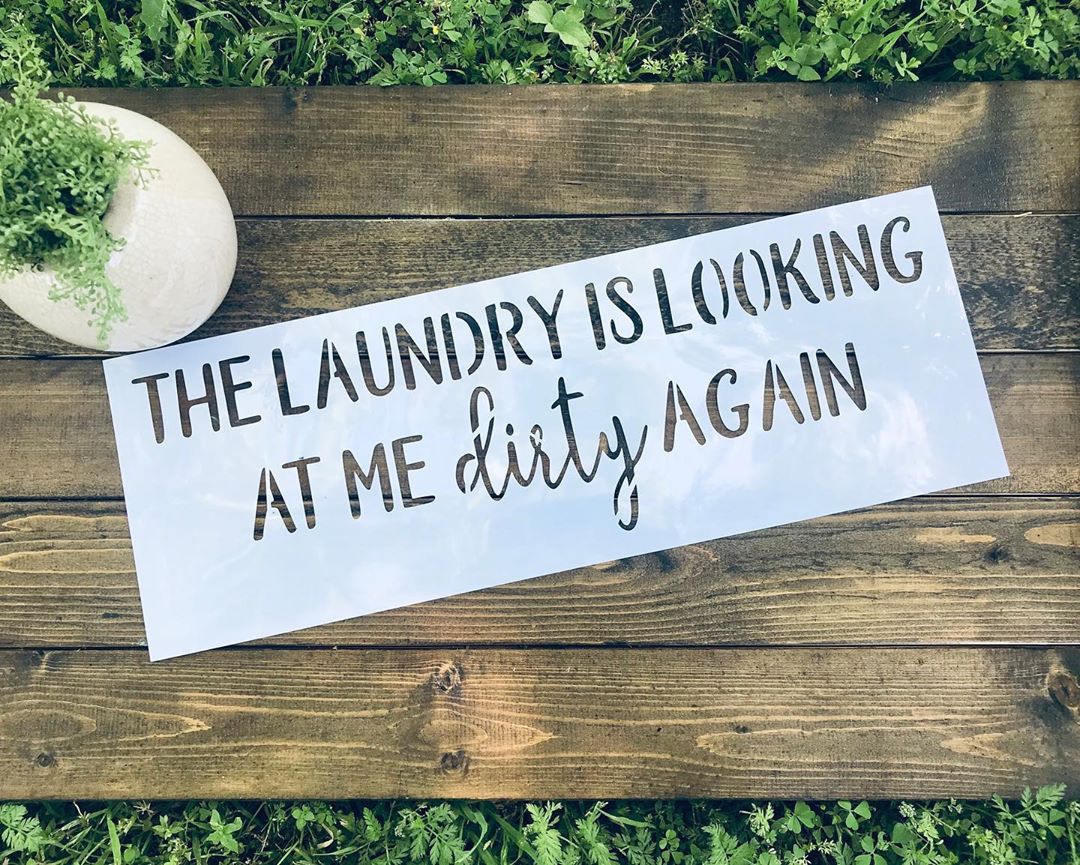 Think about this for a moment. How do you look when entering the laundry? And what do you wear? Dirty clothes, right? Who knows what the laundry is thinking about your lifestyle.
20. Printable Laundry Room Signs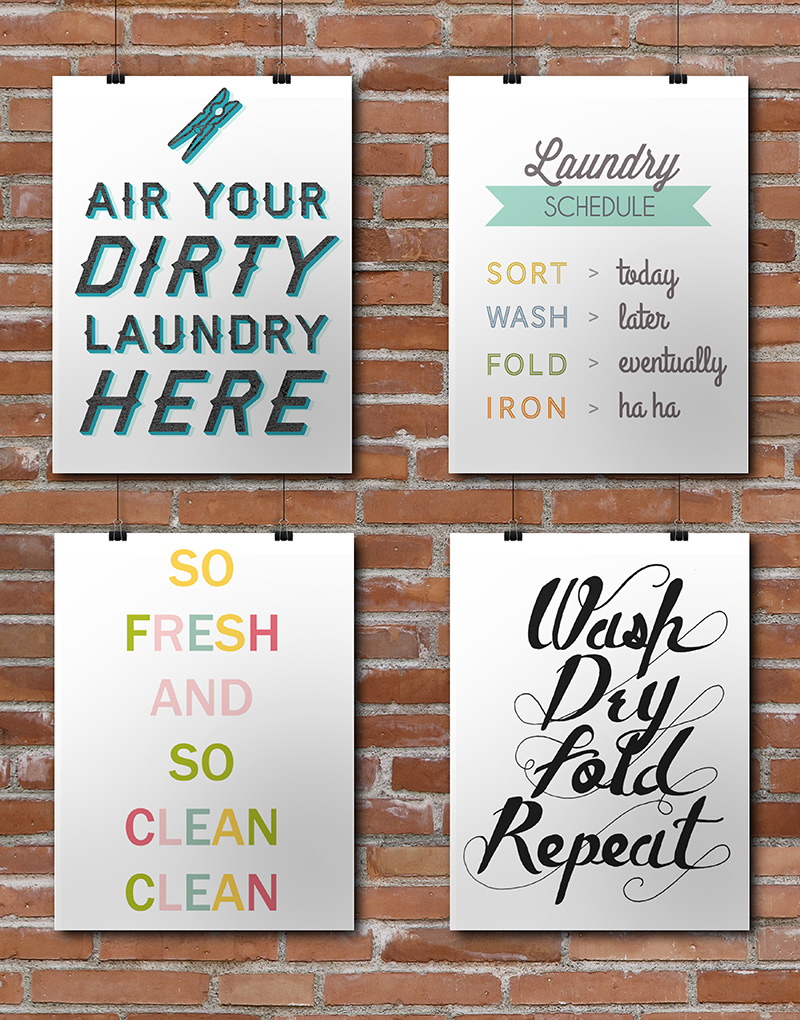 We often want to finish our lists with a multiple-choice option. That is the case here as well. Here are some ideas for printable laundry room decor signs. Hopefully, there is at least one you like.
And with that in mind, we hope we provided some comic relief to your hard day. Now, you can go back to the laundry and finish the dirty chores.