Attention romantic adventures out there. If you are looking for the best recipe for a magic date night in the City of London then stop here. Today, we are going cruising down the Thames with Wonderdays' London Dinner River cruise. This exclusive experience is a great option whether you are celebrating an anniversary, have planned a proposal, or simply want to blow someone away.
Let us get into the mystical adventure of London Dinner River Cruises. Let's discuss this remarkable date night experience in detail.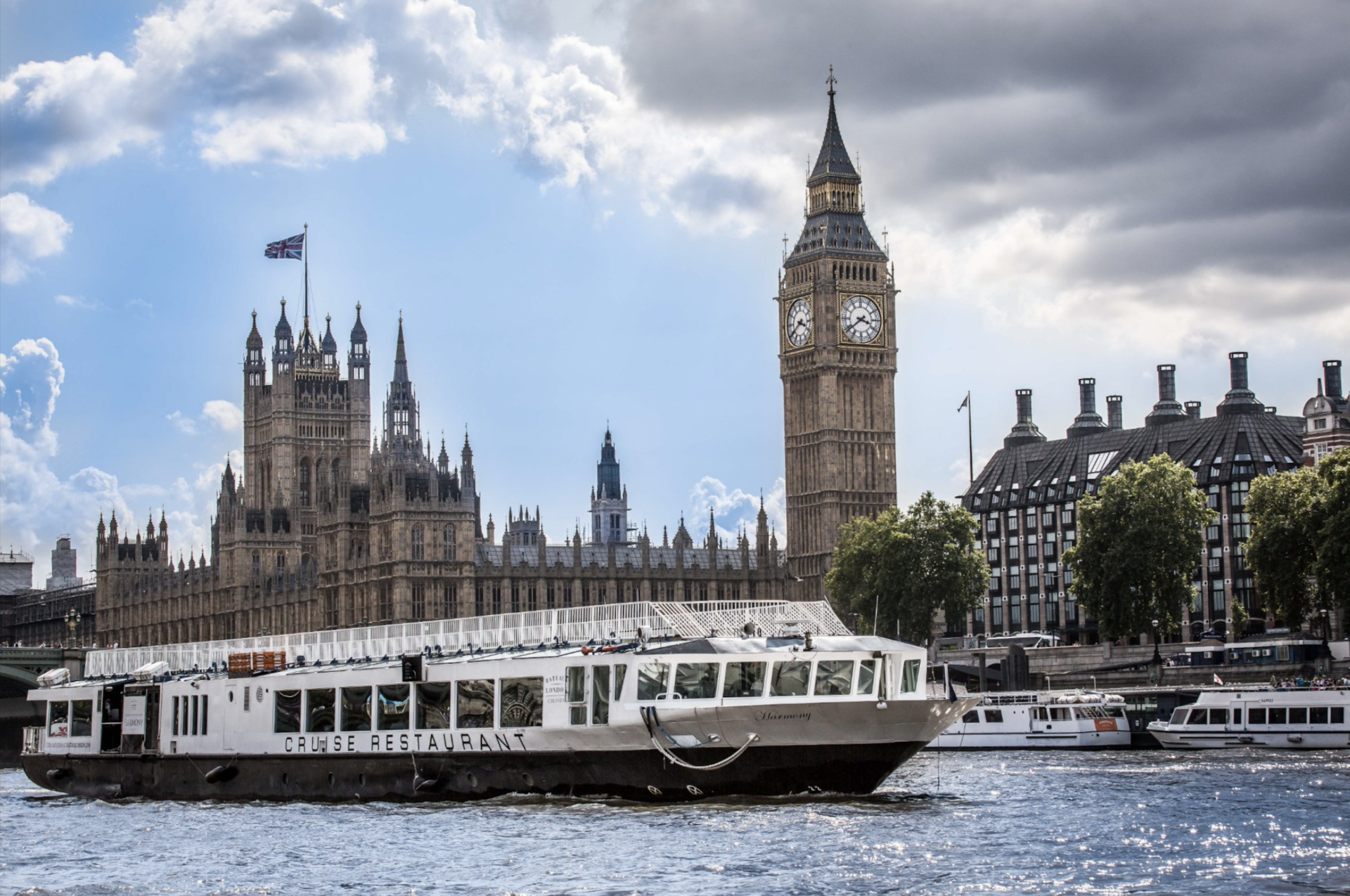 London Dinner River Cruise – The Ultimate Date Night Experience
Picture this: as the sun sets on the London skyline casting a warm reddish hue over the landmarks with such historical background. Boarding the classy London Dinner River Cruise; you are set for a night of magic and delicious cuisines.
Wonderdays provides a great way for lovers to celebrate their love via the London Dinner River Cruise. This comes as no surprise, as Wonderdays excels in crafting exceptional experiences. They have fabricated a fairytale romantic adventure which involves dinner, amazing views, and makes for a memorable evening out.
Setting the Scene
This cruise is a breathtaking view of London city. The brilliance of the Tower Bridge, the Shard, the London Eye, and the Houses of Parliament at dark. Let the soft splashing of the river on the boat create an atmosphere that will relax you on your special evening.
Dining with a View
The London dinner river cruise features delicious food as one of its key highlights. The best news is that there will be a five star meal waiting for you, carefully prepared by some of the country's most talented chefs. This is something you have to enjoy as you cruise alongside Thames. The calm and quiet atmosphere of the dining area decorated with soft light and graceful interior creates an ideal environment for a romantic dinner.
The menu offers something for everyone with a choice of vegetarian as well as special diets. Fresh products from around are creatively prepared providing delight for your tastebuds. The cuisine adventure on this river cruise starts from the starters to desserts to suit even the most choosy palate.
Live Entertainment
Is it possible to have romance in an entertaining environment? There are live performances during London Dinner River Cruise that keep you engaged. Hear the sweet sounds produced by skilled singers and even do a little dancing with your partner. It's the best time for you to develop such memories to hold them dearly throughout your life.
Spectacular Views
The gorgeous scenery overshadows the lip-smacking meals and lively tunes. Viewing London's familiar landmarks from the water at that time makes them even more fascinating. This is one of the most romantic places due to various changing sceneries that you watch while moving with the river. Do not forget your camera, as the sparkling city skyline will be just perfect for taking some memorable pictures!
While there are many options for unforgettable date nights in London, none can compare with Wonderdays' London Dinner River Cruise. Wonderdays creates such an experience of romance that one can enjoy a gourmet dinner, live entertainment, and have fabulous views of some landmarks of this city.
Reserve Your Date Night
It is easy to book a date night on board the London Dinner River Cruise Experience. Visit Wonderdays' webpage where you will be able to buy a gift voucher of your choice. If you would like some more information, you can visit the London Dinner River Cruise Experience to see if there are any available spots. Visit the wonderdays website for more exciting adventures and raise the bar on your UK experiences.
Conclusion: An Unforgettable Date Night
In short, if you want to make a memorable date night then the Wonderdays London Dinner River Cruise is your man. With scenic vistas, fine dining, and live music, this magical experience will surely create an unforgettable night. Against the background of iconic London, you'll have unforgettable memories forever.
Then, why wait for it? Give your special person a night out that he/she will always cherish. Have a Romantic Night through London Dinner River Cruise and let the majesty of the Thames and romance of London inspire your love.
A magic date night in London discover London dinner river cruise by wonderdays. With romance, quality food, plus exciting views that create a memory of great life time.
Do not let this chance slip by to create your own love tale set on London's famous attractions. Book your date night on the London Dinner River Cruise for an adventure you won't forget.