Silhouette shades may be one of the most beautiful window treatments. They are part of your interior design and home décor. But you have to make sure they remain beautiful. As such, silhouette blinds and window shades require some regular maintenance.
What does cleaning silhouette include? How to clean silhouette blinds and window shades? These window coverings have the look of soft draperies with soft vanes floating between the two sheer fabrics.
Silhouette blinds are one of the most popular window treatments in the United States. Their elegant beauty, combined with the easy maintenance is one of the many reasons people for them. They come in a dust-resistant fabric. And with the right window shades, they can last forever.
Finding quality blinds in Birmingham can be hard, especially finding high-quality ones that will last for years. At Reynolds Blinds, their caring professionals take the time to come to your home and measure the area for you, taking the stress out of buying blinds. Additionally, they are fully covered by their guarantee, so you can have peace of mind knowing your purchase will last for years to come.
How to clean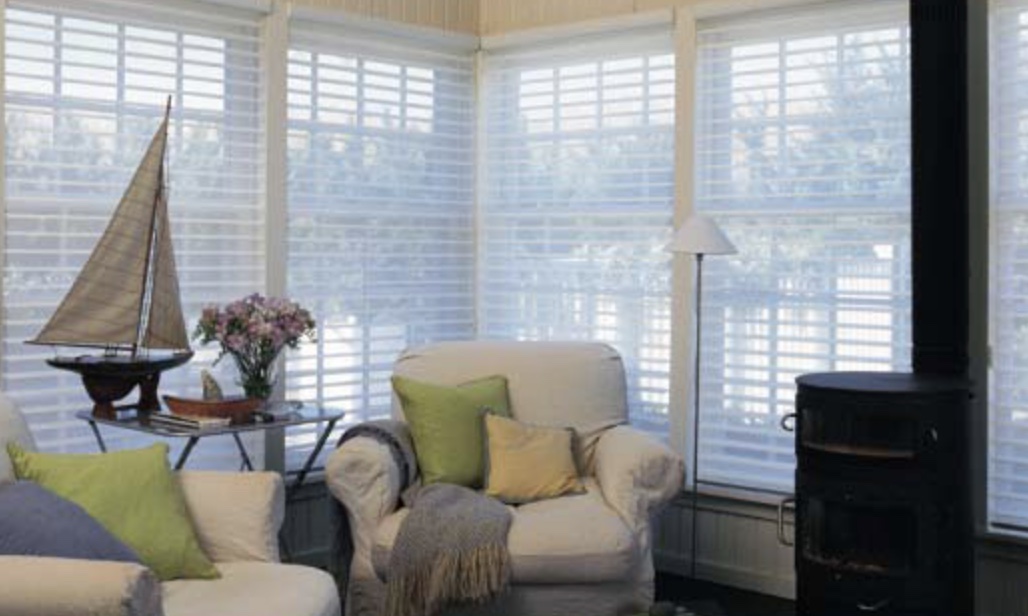 Now let's talk about everyday cleaning silhouette window shading. Your regular cleaning routine should include lightly dusting your shades with feather dust. But if you want more robust cleaning, gently vacuum the shades with a brush attachment you can find in most vacuum cleaners.
If you want to clean between the vanes, use compressed air or try a hair dryer set on cool to blow the dust away. When you need spot cleaning, use a soft cloth or sponge moistened with lukewarm water.
When the shades get wrinkled, steam them out. Use a hand-held travel-size steamer to provide continuous steam to get rid of wrinkles.
You can always call professionals. There are two options. One is the injection and extraction cleaning system. It is a method that injects a cleaning solution into the fabric and immediately extracts the dirty solution. It can be done in your home, so there is no need to remove the shades from the window.
Another option is professional ultrasonic cleaning. It works best for shades that are heavily soiled. This method takes the shade and dips it into a tank of warm water and mild detergent. Then, with the help of sound waves, the fabric is cleaned.
Let's talk more about each type of cleaning.
Everyday light cleaning and dusting
We said before that your everyday cleaning method should include a feather duster. When you notice dust or debris on the inside vanes, easily remove it with a hairdryer set on cool. Forced air of any kind will do the trick.
Deeper cleaning
Speaking of deeper cleaning silhouette, you can use a vacuum cleaner on your Silhouette window shades. Make sure to use the brush attachment. For spot treatment, use a damp cloth and warm water. Use mild dish soap if needed. The best way is to use distilled water and avoid damaging the headrail.
Why should you do it on your own?
Now, we said you can clean silhouette shades on your own or call the professionals. Why do it on your own? Well, for starters, you can save up a lot of money. If you have a bunch of Hunter Douglas silhouette blinds, a professional cleaning can cost you several hundreds of dollars.
We said there are many ways to clean them on your own. Yes, you will always find lazy people who will just pay the bill and get it done. But why pay up to $500 or $800 for something you can do it on your own?
Unless your silhouette blinds are heavily soiled and damaged, you can do it on your own. Only for heavily soiled blinds, we recommend calling a professional. And that is unless everything above fails to clean your blinds.
Pros and Cons of Silhouette Window Shades
We said before that the window shades by Hunter Douglas are some of the most popular window treatments. Why get them? Created with specialty fabrics, these silhouette shades offer a unique combination of drapery and window blinds. Here are some reasons to buy silhouette blinds.
Sun and privacy
One of the best features is that you get sunlight into your home, yet you still have privacy. We love the sunlight, but we do not want it beaming into our home. Well, you do not have to pull down the shades with these silhouette shades.
You do not have to block the sunlight. You can have the privacy you want without excluding sunlight. And that is because of the fabric that allows sunlight to come in. Hunter Douglas calls this feature discreet privacy. You can also adjust the shades to increase or decrease the amount of privacy and light.
UV Protection
Another great feature is UV protection. Depending on the fabric you choose, you can filter up to 88% of harmful UV rays. This is healthy for your family, but also provides protection for your home furnishings. They will not fade because of sun damage.
Multiple fabrics
Hunter Douglas offers a wide range of silhouette shades. They come in different colors and patterns. You can also find options for front and back sheers, or room darkening roller shades.
Cons of silhouette window shades
There are only a few cons of these popular shades. The biggest is their price, as they are a bit more expensive than other window treatments. But if you want a high-end window treatment, nothing compares to silhouette shades by Hunter Douglas.
Some fans also have a word or two about the look of it. They think they look formal. Because of their high-end look, fans see them as very formal looking. But that is not a con unless you want to avoid the formal appearance.