CBD is everywhere these days, and people want access to this miracle supplement for both themselves and their pets. However, with the overwhelming amount of choices out there, it can be challenging to know which product would suit your dog best.
Here are a few things you should keep in mind when choosing the best CBD tincture for dogs.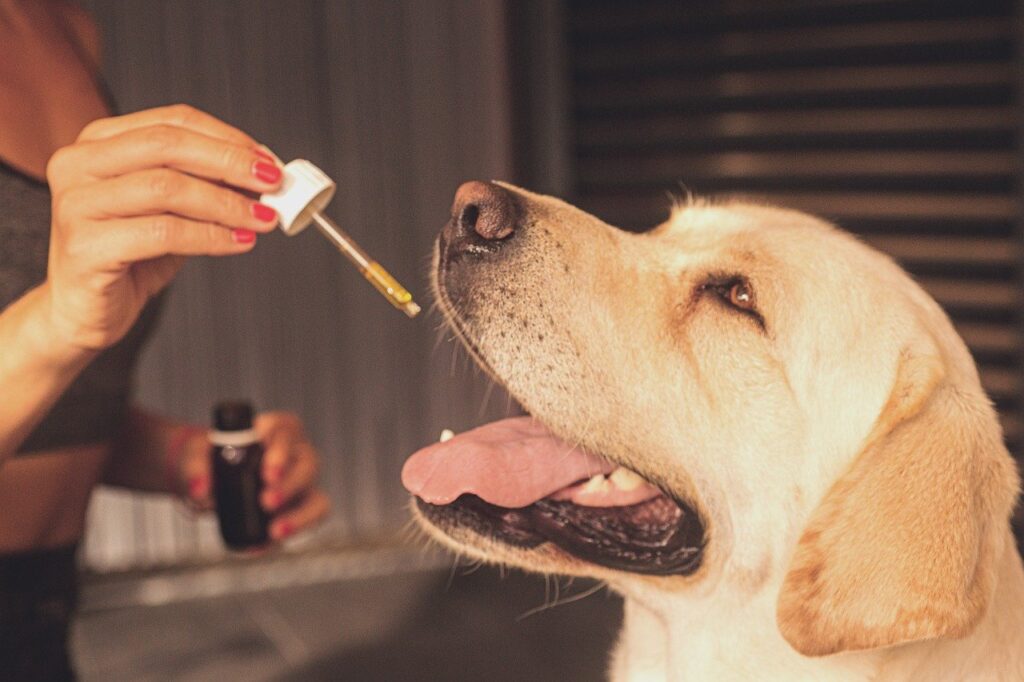 1) The Concentration of CBD in the Tincture
CBD concentration in the tincture is essential because it will determine how much CBD your dog will be getting. It's usually recommended to start with a low concentration and increase it gradually if needed. 
Look for a tincture with a CBD concentration of at least 10 mg/mL. Also, check THC levels to ensure that they are minimal. This is important because products with high levels of THC can be toxic to dogs.
2) Carrier Oil
The carrier oil is also important because it will determine how the CBD is absorbed. Look for a tincture that uses a carrier oil like coconut oil or olive oil. These oils are known to be effective and safe for dogs.
3) Where the Tincture is Made
It's crucial to buy tinctures that are made in the United States. The FDA does not yet regulate CBD products, so some companies make their tinctures overseas which can be dangerous for your dog. Avoid it if you see a tincture that says it was made outside of America.
4) The Price
Price can be a good indicator of CBD quality. If the product is too cheap, it may indicate that it's not very effective or made with poor ingredients. You want to pay for quality when it comes to your dog, so spend more money on a good tincture.
5) The Flavor
Many people assume that CBD is tasteless and odorless, which is true for most tinctures. But some brands may use flavoring to make their product more appealing. If you want your dog to ingest it easily, look for a tincture with a flavor like peanut butter or chicken, as this will make it much easier for them to take.
6) The Company
When choosing CBD tincture for dogs, choosing a company you trust is important. Do some research on the manufacturing company and read reviews from other customers. Make sure that they have a good reputation and make quality products.
7) The Size of the Bottle
The size of the bottle is also essential. You want to choose a tincture that comes in a large enough bottle, so you don't have to buy it over and over again. It's also a good idea to look for a tincture that has a dropper so you can easily measure out the dosage.
8) The Shelf Life
Finally, make sure to check the shelf life of the tincture. CBD products tend to go bad quickly, so you don't want to end up with a product that's past its expiration date.
When choosing a CBD tincture for your dog, always make sure to read the label and ingredients first. Avoid products made with low-quality ingredients or are not made in the United States.