As our lives get busier and filled with to-do lists and responsibilities, we may end up forgetting about the importance of relaxing and unwinding in our bedrooms. However, creating a comfortable space where we can get the rest we deserve is crucial. If you are looking for new ideas to make your bedroom extra cosy and inviting, there are a few key things to consider. Today we have compiled a handy guide which will provide you with useful insights and show you how to boost the levels of comfort in your bedroom. As a result, this will help you get a great night's sleep and feel reenergised every morning.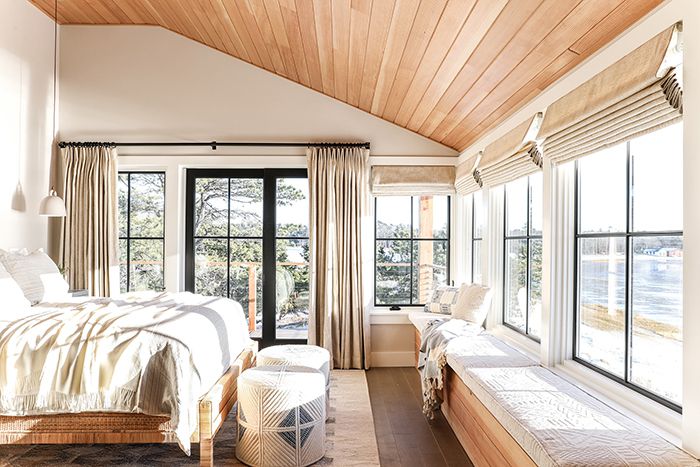 Declutter Your Space
Decluttering your bedroom will make it look more spacious and inviting at the end of a long day. Make sure you get rid of anything that doesn't belong there. For example, you may see some old papers and letters spread out on your bed or piles of laundry waiting to be organised into your wardrobe. It's important to tackle all of the clutter step by step so that you can avoid feeling overwhelmed. This will ensure that as soon as you walk in, you will feel relaxed and ready to escape the stresses of everyday life.
Choose The Right Bed
It's crucial to select the right bed, which will help you create a comfortable and restful environment. Going for the wrong bed may lead to sore muscles, preventing you from getting the sleep that you need. Therefore, you may want to get a custom size bed with a high-quality mattress. At Odd Size Beds, you can find the right bed to suit your space and requirements. Their made to measure beds are designed to provide you with a sound night's sleep every time. Moreover, Odd Size Beds feature made to measure mattresses, ensuring the ultimate level of comfort in your bedroom. 
Think About Wall Décor  
Decorating your bedroom walls can be a great way to enhance your space and add comfort. Remember that you are likely going to spend a lot of time in your bedroom, whether you are sleeping, reading a book before bed, or getting ready for work. This means bedroom wall décor can make a difference to how you feel in this space. For example, you may consider creating a gallery wall above your bed to display your favourite prints. Also, you may want to hang some of your most beloved accessories, such as your hat collection or a scarf that you wear all the time to incorporate your personality.
Plan Bedroom Lighting Carefully
Another important aspect to think about is bedroom lighting. It's advisable to take some time and select different lighting sources. This will provide you with a soothing atmosphere and help you brighten your bedroom. Adding elements of soft lighting will bring cosy vibes, allowing you to drift off and sleep peacefully every night. Also, instead of overhead lighting, it might be better to go for bedside lamps or pendants. Make sure you use a mix of mood, task, and accent lighting, as this will help you create a layered scheme. Moreover, this approach will work well in all seasons and times of the day.
Incorporate Soothing Colours 
You can also inject some colour into your bedroom design to ensure that it doesn't feel plain. To incorporate some character, you can add shades of green, blue, or purple. This can be a great strategy to create visual interest. If you are looking for something dependable and versatile, you can opt for beige and cream. It might be beneficial to read more about the effects that different colours can have on your emotional wellbeing. As a result, you will be able to choose the colours you want in your bedroom more carefully.
Use Candles 
Achieving amazing bedroom design is not only about the visual aspects of your bedroom. It might also be a good idea to incorporate different fragrances, which will help you feel more relaxed, calm, and inspired. You can use scented candles to engage all senses and make the most of your down time. Choosing relaxing scents ensures that you will feel at ease from the moment you step inside your bedroom. There are many scents that will allow you to transform your bedroom into a sleep sanctuary, such as lavender, vanilla, or chamomile. 
Don't Forget The Floor
The floor is an area which many people overlook, but there is a lot you can do to maximise cosiness. For instance, it might be a good strategy to layer rugs, which will bring warmth and texture to your bedroom. Moreover, depending on your preferences, you can use rugs to add more vibrancy to your space. When choosing colours and patterns, make sure you select a few that you feel the most drawn to, as this will help you avoid feeling overwhelmed. You may want to use a hue that works well in most spaces, such as beige or grey.