Bringing home a new baby is a significant change for everyone in the household. It is demanding mentally and physically at the same time. You will not be able to get as much sleep as you used to, and you will constantly be worrying. The new roles of parents can also strain the couple's relationships. According to Dr. John Gottman, 67% of couples get into a serious conflict during the first three years of their child's life. However, there are ways how you can get ready for the new chapter of your life. Support and respect each other and be ready in advance. Here are things you need to prepare before bringing home a baby.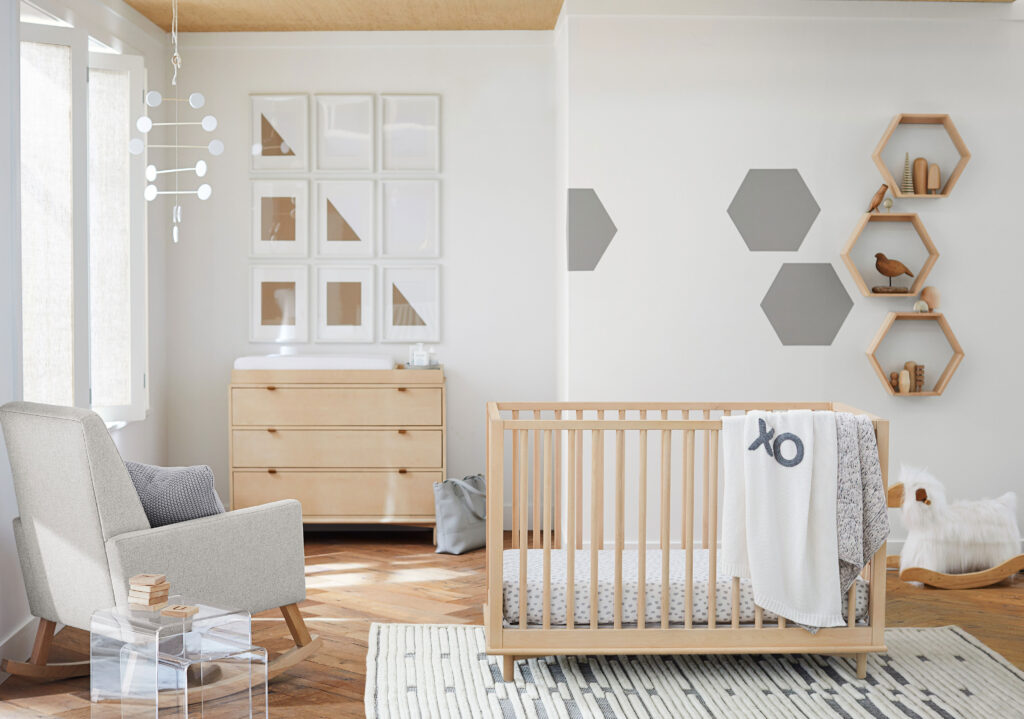 Make Your Home A Safer Place
Once your baby learns how to get from one place to another, they are unstoppable. Babies grow very fast, and before you know it, they will crawl all over the place. To make their exploring as safe as possible, you need to baby-proof your home. Cover any sockets and sharp corners that might lead to an injury. Ensure that there are no loose cords your baby could pull, so there is no risk of appliances falling on them. However, you need to be careful even if your baby cannot crawl just yet. When you put them down on the bed or the sofa, make sure that you put protection around them so they cannot fall.
Ensure You Have Enough Clothes
Life with a baby can get messy. Quite literally. Whether it is food, spit outs, or other accidents, there is a high chance that the clothes of you and your baby will get dirty. So, you should be ready to change clothes at least once or twice a day. Another thing you need to consider when you are buying baby clothes is how fast they grow. Babies tend to outgrow their clothes within a couple of months, so you should stock up on several sizes. Companies like SSENSE offer designer kidswear from brands such as Gucci kids. You will be able to choose from different sizes and designs. With a good wardrobe, your little one will be ready for any weather conditions.
Stock Up On Everything You Might Need
Your life will become much busier with a baby. So, you might not have time to cook or go to the shop on some days. If you prepare in advance, your time with the newborn might become easier, and you will have less to worry about. You will get through a lot of clothes very quickly, so it would be a good idea to stock up on laundry detergent. You must also keep your home clean and sanitized, so your baby stays safe and healthy. Buy enough cleaning products that will make your job easy. And you might not have much time to cook every day. So, prepare some meals in advance and store them in the freezer so you can quickly access them when needed.
Have Enough Space In The Fridge
It is vital that you have enough food in the fridge to make your cooking efforts minimal. However, you still should leave some space free. Before you bring your baby home, remember to throw away any food that might be past the use-by date and clean the fridge on the inside. Then, it will be much safer to store any excess breast milk you might have. In that case, you will appreciate having enough space in the fridge to store it. The extra space will also come in handy for baby formula or any meals your guests might bring. With enough space in the fridge, you will not need to worry that any excess milk or gifted meals will get spoiled. 
Keep The Busiest Areas Sanitized
Babies are more sensitive to germs and bacteria. It is important to help them to build up their immune system. However, to keep your baby healthy and happy, you need to keep your home clean. Focus especially on parts and elements of the home that you use often. You should regularly sanitize features such as water taps, light switches, or handles. Then, you will not make your baby face any harmful bacteria that might be in these high-traffic areas. When cooking with meat, you must also remember to adhere to hygienic rules and clean the area thoroughly afterwards. By preparing your baby's food in the same area, the harmful bacteria could get to the baby and give you many problems.
Install A Car Seat To Bring Your Little One Home
When choosing a car seat, you need to think about your baby's safety. Ideally, you should get one that is facing the back of your vehicle. Such a car seat will ensure that the baby suffers a minimal impact if you get into a car accident. You should allow your child to travel like this for as long as possible. You might be able to prevent serious injuries. In case of a collision, their neck and spine will be affected minimally. And if you want to see what your baby is up to during the journey, you can always install a mirror above so you can look after them.