Are you craving something to munch on but tired of creating a full meal? Then these easy, healthy, delicious recipes are perfect for those days. Throughout the day, we tend to snack on anything we can get our hands on. However, staying on leftover chips or crackers does not fully satisfy you, and you would eventually feel guilty later on with the amount of junk food you consume.
Well, don't worry; we have prepared some easy snack recipes you can make in no time and have at work, school, or anywhere else. Plus, these snack recipes can be customized to your liking and be prepared ahead of time. So, you can take it to go and not stress out about planning what to make!
1. Overnight Oats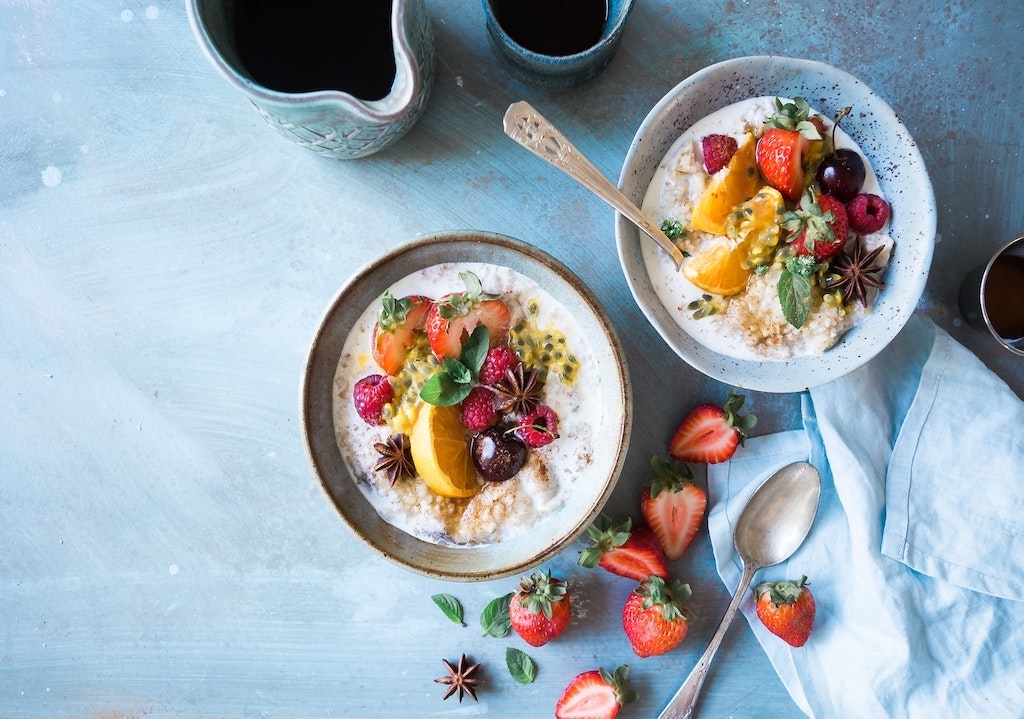 If you want a perfect snack for you to grab and go in the morning, overnight oats are the recipe for you. It is easy to make and also packed with nutrients as oats contain fibre which supplies your energy whilst sustaining your hunger before your next meal. You won't have to worry about snacking a lot, as the overnight oats will help calm your craving for a snack.
Overnight oats are generally mixed with your choice of milk and served with the toppings of your choice. Fruits, granola, and spreads are the typical choices to put on top of your oats for a burst of flavour. You can prepare this recipe at night and create your concoction of flavours where you can have it the next day, anytime.
2. Rice Cake Treats  
Want to have a snack that can be sweet and savoury? Then rice cakes are the recipe you should be making as it is not only quick but also delicious. There are many flavours ranging from sweet, salty and even plain for the ones who want to go all out with toppings. Various combinations and creations of the rice cake can be created as it pairs well with anything your heart desires.
For a sweeter option, we recommend spreading the rice cake with peanut butter, topping it off with fruits such as berries or bananas and drizzling a bit of honey. However, if you want the savoury route, smash half of an avocado and put a boiled egg on top, making it the perfect healthy snack.
3. Veggie Crostini 
Veggie crostini is an easy recipe with a good crunch and great flavours. These small, cute bites of flavour not only make a great snack, but they serve well as an appetizer, so you can make them and impress everyone. The bread's crunch and the savoury flavours of the vegetables will just melt in your mouth, and you will finish so quickly as it is so good.
Lightly drizzle olive oil on the bread of your choice, and you can put them in your microwave oven to let it toast and crisp up. Next, in a pan, grill or sauté your selection of vegetables and don't forget to season them so the flavour will become much more incredible. Assemble them, and for a bit of tang, you can glaze some balsamic vinegar on top, and you will have a simple but flavourful snack.
4. Strawberry Peanut Butter Smoothie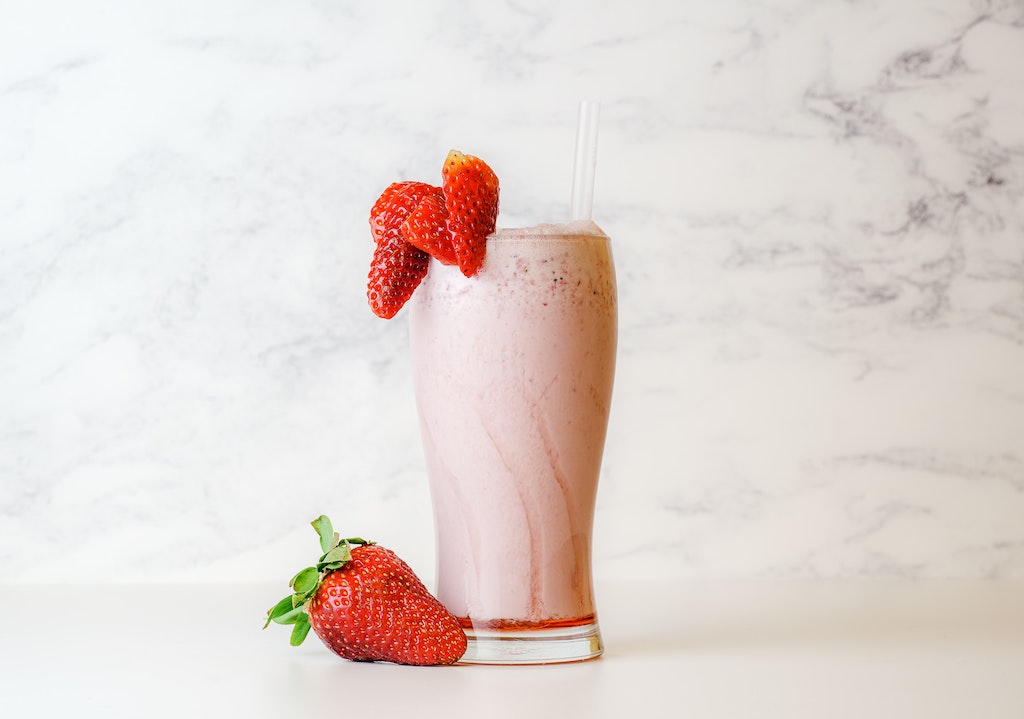 If you find yourself loving a beverage as a snack, you can try making a strawberry peanut butter smoothie. Strawberries are enriched with vitamin C, which adds to its health benefits and is also great for giving antioxidants to the skin. On the other hand, peanut butter gives you the protein and healthy fats you need in your diet. However, be sure to use organic peanut butter as they have less sugar and processed ingredients which is much healthier for you.
This recipe is quick and easy to make as you only need to chuck in some strawberries, peanut butter, ice and milk of your choice to get a nice, smooth texture. For added protein, you can put a scoop of protein powder to give more health benefits and energy throughout the day. Blend everything, transfer it to your favourite cup, and you are good to go to have it on the way to any place. You will find yourself making this often as it is delicious and also nutritious!
5. No-Bake Brownies
Craving something sweet, but you don't have the time or motivation to bake? Then these no-bake brownies will come and settle down your sweet cravings. Having no-bake recipes is a lifesaver, and the results are just as delicious and definitely a crowd pleaser. You can enjoy the brownies with a hot cup of coffee made with your at-home coffee machine to indulge in the chocolatey goodness.
It is an excellent alternative for regular brownies as this recipe only needs three ingredients: cocoa powder, maple syrup, and almond butter. No flour, eggs and oil are required in this recipe, so it is healthier as you get the good fats from the almond butter and the natural sweetness from the cocoa powder and maple syrup. Combine the ingredients into a bowl, put it in the fridge to chill and set. You can also put a dollop of frosting or sprinkle chocolate chips on top; the choices are endless.
6. Tuna Salad Bites
A fresh, healthy and delicious snack would be tuna salad bites. The freshness of the cucumber topped off with the tuna mixture is a combination that will make your eyes go wide after taking a bite. It is quick and easy to make, and you can snack on them if you want to munch on something anywhere.
Essentially, it is a mixture of tuna and vegetables spread onto cucumbers, making it an easy snack to create. The ingredients you need are cucumbers, canned tuna, mayonnaise, onion and dill for garnishing; then you are good to go in making this recipe. In addition, it is a perfect summer snack that you can bring on picnics or to the beach!
These simple but healthy and delicious recipes will help with your unhealthy snacking habits as the ingredients are fresh with beneficial nutrients for your health. In addition, it is convenient, and you won't have to worry about putting in much effort. However, it will still result in having great snacks to eat yourself or with your friends!