Mention the word 'teenagers,' and you can hear the parents telling you that raising them is the most daunting part of parenthood. As per a general notion, teenagers are stubborn and want to carve their own sphere of independence.
As parents of teenagers, you need relevant skills and tips on dealing with their issues while developing a good relationship with them. While some experts tell you to be their friend, some want you to draw a line of discipline between you both. 
The best way would be to make a balance between the two aspects of parenting a teenager. However, what works best can be gauged only when you adopt the way practically. As parents, you can get lots of help from trained counselors and on websites such as TheQueenMomma.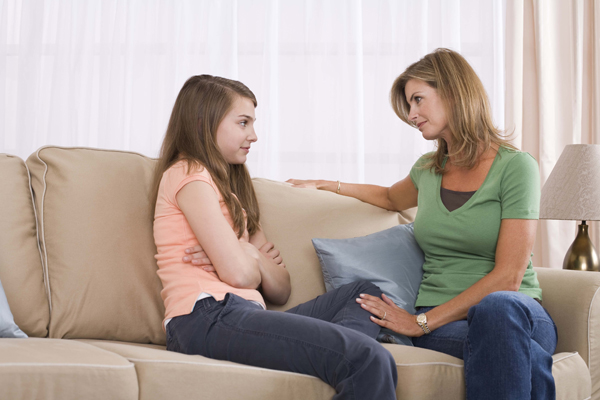 Practical Tips for Raising Teenagers
Let us walk through some of the relevant tips mentioned by experts for parenting teenage boys and girls.

1. Respect their Peer Group
As teenagers move away from their parents, they find solace in their peer groups. However, parents sometimes do not believe in their kids' abilities to make good friends. This could prove to be a significant mistake in building a healthy relationship with your teenagers. 
Remember, adolescence is an age when the child has complete confidence in their decisions and does not want to be questioned, especially when it comes to their friends. 
Thus, respecting their peer group and choices about friends is advisable. This would send them a message that you are on their side and respect their decisions in life. 
2. Consider Conflicts to be Normal
Conflicts with your teenagers are bound to occur, and you should treat them as everyday scenarios. Remember, conflicts are not always harmful or something to be avoided. The golden rule is to remain silent and listen carefully to what the kid wants to say.
This would allow you to clarify your point and take a stand on what you think is right.
3. Ensure Conversation Time
As per experts, it is essential to talk to your teenager; for this, it is mandatory to have some conversation time every day. This would not only help your teenager to open up but will also help you in getting to know them better. 
Also, it is optional to react to everything you are told. Some things can be just listened to for the sake of it.
Teenagers have a lot to say, and they keep looking for listeners. They tend to look outside if they do not find these listeners at home. Thus, it is better to give them an avid listener at home only who would double up as their well-wisher.
4. Become a Mentor But Not a Manager
A healthy relationship between a parent and a teenager depends upon many aspects. One such aspect is the authority of a parent. It is a fact that every parent needs to exercise control to keep a child disciplined.
However, this does not mean that you become their manager and give them unnecessarily pressure them. Remember, it is your task to become their mentor, not their taskmaster.
5. Liberty Should be Given With Responsibility
People often believe that it is time to make kids independent once they reach adolescence. However, this is not so, as every child takes their sweet time to bloom into an independent person. 
Make them realize that independence comes with responsibility. Thus, if they want some leverage in their decisions, they need to be more responsible and not just callous about things. 
As a parent, it would be unhealthy for you to push your kid into independence if they are not ready. This could make them overly confident or even move inside their shells.
Final Words
Teenage is a crucial age and requires extreme caution on behalf of the parents. Though teenagers are called rebellious, it is not always correct. If parents learn the art of dealing with them correctly, teenagers can be the biggest asset to a family.
Thus, it is advisable to read through the tips mentioned above and make relevant efforts to build a healthy relationship between parents and teenagers. Happy parenting!