The construction industry has a wide range of careers aspiring workers might pursue. Each position requires different skills, some of which are universal across all construction fields. 
However, acquiring the essential skills for any construction job does not happen overnight. While there may be jobs that only require some fundamental skills such as being punctual or goal-oriented, others may require workers to get proper education, specialized training, and appropriate licensure in order to do their jobs safely and successfully.
In any case, every modern construction worker should have a mix of technical knowledge, physical endurance, and effective communication skills to be able to prosper in the construction industry. 
In this post, we outline the five most important skills construction professionals must possess.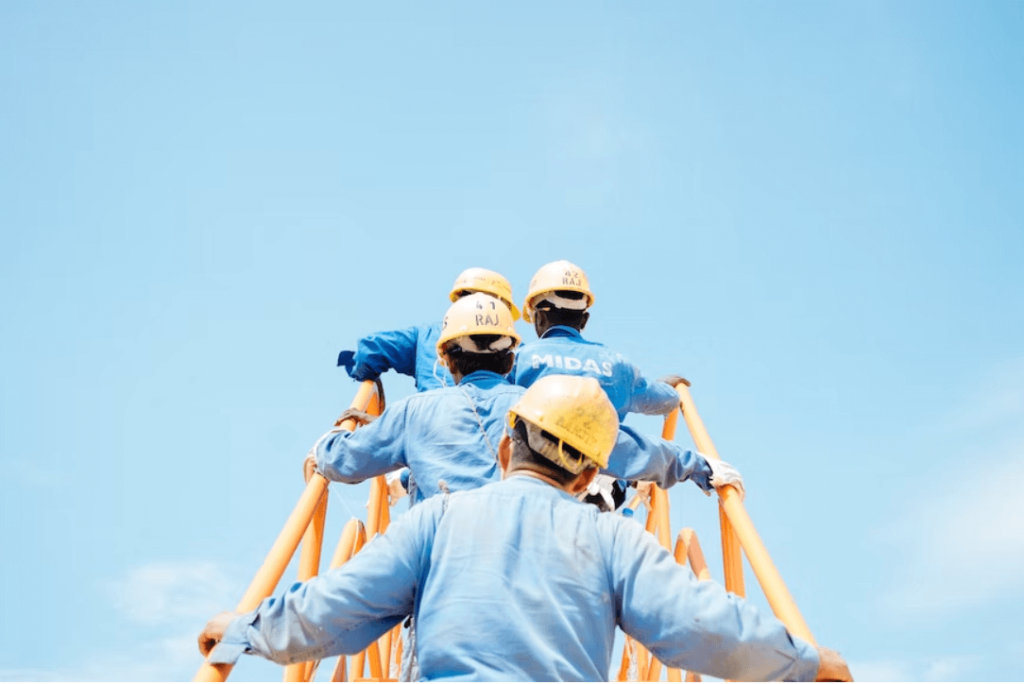 Proper knowledge and practice in the field
Whether it is for roof construction or gutter installation, it is imperative that contractors have both technical and practical knowledge that is vital in their line of work. They should know and be able to distinguish the different types of tools and heavy equipment used for various tasks so they can reduce the chance of failures and injuries on the worksite.
Generally speaking, this is the main reason why homeowners should never try to do any DIY construction jobs, even if it's something simple such as landscaping or cleaning gutters.
For instance, if you live in Atlanta, GA, and need to have a new gutter system installed, shop around for the best Atlanta gutter contractors in your area to have a professional gutter installation performed on your home.
Physical strength and endurance
It is no secret that construction is a physically demanding job where considerable strength and stamina are essential for carrying out multiple tasks on a job site. Whether it is for masonry, carpeting, or roofing, more than half of the construction jobs require heavy lifting work and physical strength.
Also, construction workers must have good hand-eye coordination and dexterity to be able to handle and operate all tools and equipment properly. Being smart and cautious of how they use their body and senses can help them prevent severe, painful, and costly accidents which can potentially end their careers.
The good news is there are many exercises construction professionals can do to build up strength, increase alertness and improve mental health such as high-intensity interval training, swimming, and Tai Chi.
Enhanced cognitive skills
Enhanced cognitive skills are another important attribute every construction worker must possess. They help the brain process information more accurately, remember data more easily, and maintain the ability to learn. Some basic cognitive skills that can help contractors succeed in construction include:
Algebra

Geometry

Trigonometry

Reading and writing

Critical thinking

Problem-solving

Decision-making

Memory

Organization

Attention
For instance, in order for construction workers to be able to calculate building materials, keep track of measurements and determine necessary adjustments, they need to have working knowledge in various math fields.
Also, focused attention is essential when operating with heavy machinery, reading schematics or blueprints, and forming estimates. 
Knowing how to troubleshoot and find aftermarket parts replacement online for heavy equipment is a vital skill for construction professionals because it allows them to identify and solve problems quickly, thereby reducing downtime and minimizing costs. To effectively troubleshoot heavy equipment, construction professionals must have a thorough understanding of the equipment they are working with.
Excellent communication skills
Almost all construction jobs require employees to work in teams and communicate with each other. If there is a lack of communication or improper communication present on the worksite, it can instantly lead to mistakes, employee confusion, team disagreements, misunderstanding with clients, and even accidents or injuries. 
So, in order for contractors to accomplish their work more efficiently, they must acquire the necessary oral and written communication skills so they can function amongst each other and be able to communicate under stress in an accurate way. 
Besides being able to talk with each other, they must also know how to properly communicate with their clients so they can build strong and long-lasting relationships. 
Interest in new technologies
The advancements in technology can be noticed in many fields, including the construction industry where new technology is being used to complete tasks more accurately and efficiently. 
From simple apps and programs used to assign commands to advanced and automatic machinery and equipment, there is a wide range of new technological devices that are being used in various construction fields. Some of the newest ones include:
Dedication construction software;

Virtual reality;

Artificial intelligence;

Information modeling;

Tech wearables;

Drones;

Automated construction.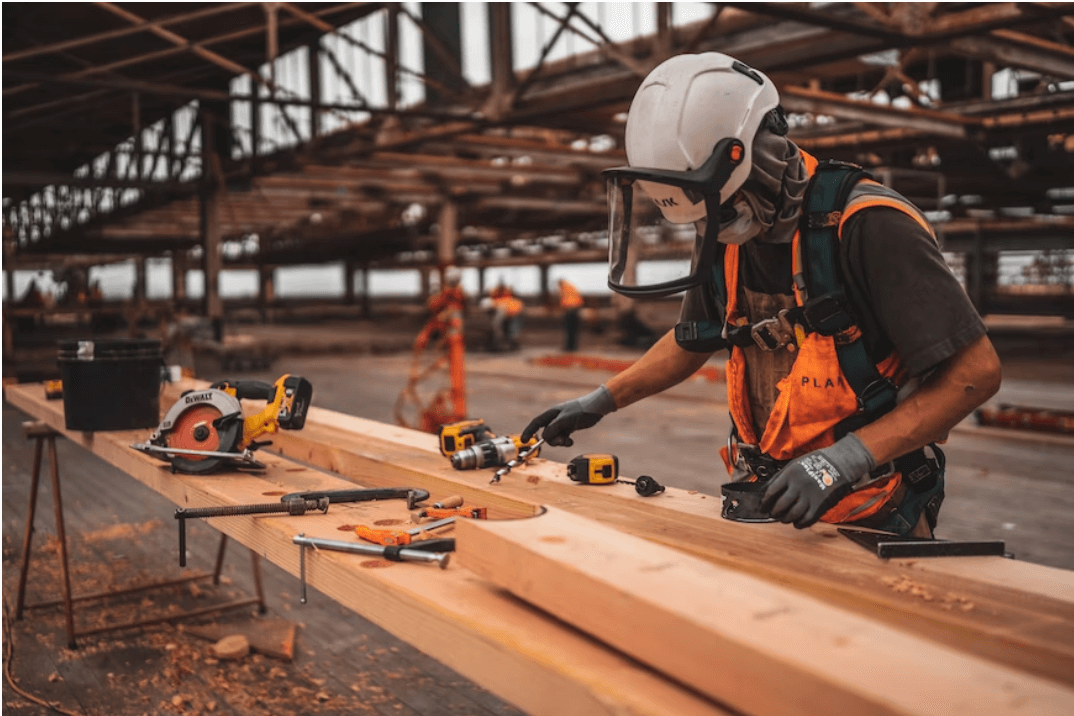 Final thoughts
Construction jobs are both physically and mentally demanding, requiring employees to possess various technical, practical, cognitive, and communication skills to perform their tasks successfully. Besides this, possessing all the necessary skills can also reduce the risk of accidents and injuries occurring on the worksite. 
So, if you want to become a construction worker, refer to our post and learn about the most important skills you must acquire first before landing a job.