In today's world, finding ways to save money has become increasingly important. From everyday essentials to special occasions, cost-saving solutions are highly sought after. Luckily, Costco, the popular warehouse retailer, understands this need and offers a wide range of products and services designed to help you save money. In this article, we will explore 12 ways Costco can save you money and make your budget stretch further.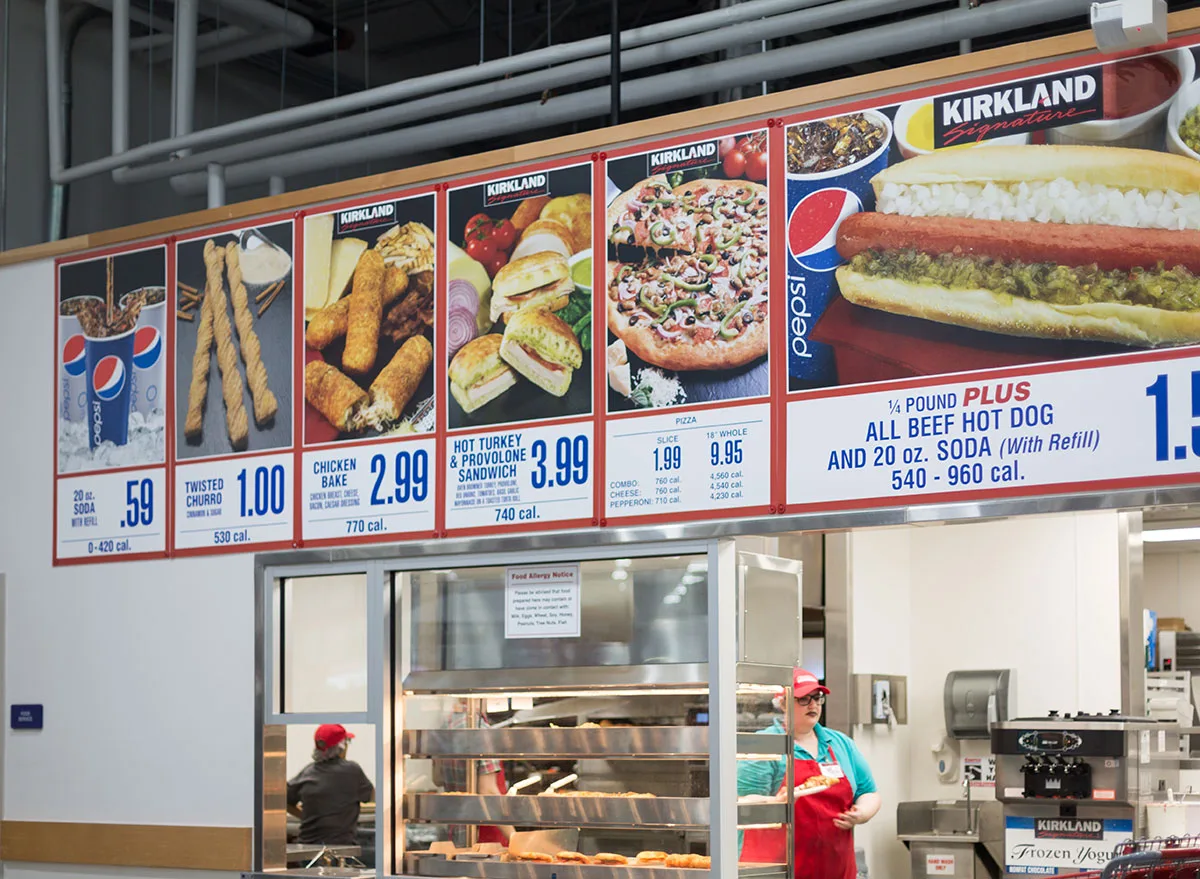 Bulk Buying and Cost Savings:
One of the most significant advantages of shopping at Costco is the opportunity to buy in bulk. 
Whether it's non-perishable goods, toiletries, or cleaning supplies, stocking up on essentials at Costco can lead to substantial cost savings in the long run. Plus, buying in bulk means fewer trips to the store, saving you time and money on transportation.
Kirkland Signature Products:
Costco's private label brand, Kirkland Signature, is synonymous with quality and affordability. By opting for Kirkland Signature products over national brands, you can enjoy comparable quality while saving money. 
From household items to food products, Kirkland Signature offers a wide range of options that provide excellent value for your money. The best part is that Kirkland Signature products often undergo rigorous testing and are made by reputable manufacturers, ensuring their quality.
Catering Menu and Party Planning:
Planning a party or special event can be costly, especially when it comes to food and catering services. However, Costco has a solution. Costco's catering menu offers delicious and affordable options for any gathering. 
From party platters to appetizers, their catering services provide excellent value for money, helping you save significantly compared to hiring a traditional caterer. Plus, Costco offers customizable options to suit your specific needs, making party planning hassle-free and affordable
Affordable Cakes:
No celebration is complete without a delectable cake. Costco understands this and offers a selection of affordable cakes that taste as good as they look. Whether you're celebrating a birthday or a special milestone, Costco's cakes are a cost-effective choice that doesn't compromise on quality or flavor. 
You can enjoy significant savings compared to other bakeries, without compromising on taste. Plus, their cakes are available in various sizes and flavors, ensuring there's something for everyone.
Discounted Gasoline:
If you're a Costco member, you can take advantage of their discounted gasoline prices. Costco's gas stations offer competitive rates, allowing you to save on fuel costs. Most members will make their membership worth it, just by filling up their gas tanks. Additionally, Costco often partners with major gasoline brands, ensuring the quality and reliability of the fuel you purchase.
Exclusive Member-Only Discounts and Coupons:
Being a Costco member has its perks, including access to exclusive discounts and coupons. Costco regularly offers special deals and savings to its members across a wide range of products and services. By taking advantage of these member-only discounts, you can maximize your savings and get the most value out of your Costco membership. It's worth keeping an eye on their monthly coupon book and online promotions to make the most of these discounts.
Prescription Medication Savings at Costco Pharmacy:
Healthcare expenses can be a significant burden on any budget, especially when it comes to prescription medications. However, Costco Pharmacy provides a solution with their lower prices on prescription medications. 
Depending on your health care needs, the savings alone from Costco's pharmacy can be enough to cover the cost of the annual membership fee.  Costco Pharmacy accepts most insurance plans, making it accessible to a wide range of customers.
Value-Priced Electronics and Appliances:
Looking to upgrade your electronics or household appliances? Costco offers value-priced options that can save you money. From TVs to kitchen appliances, Costco provides competitive pricing on a wide range of electronic and home appliances. 
Additionally, Costco often offers extended warranties and generous return policies, providing extra value and peace of mind.
Travel Deals and Vacation Packages:
Planning a vacation? Costco Travel is your go-to source for affordable and value-packed travel deals. Whether it's flights, hotels, rental cars, or complete vacation packages, Costco offers discounted rates and exclusive benefits to its members. 
You can save money on your next getaway without sacrificing quality or enjoyment, and sometimes the savings can be in the $100s of dollars. Their travel packages often include added perks like resort credits or additional amenities, making your vacation even more affordable.
Home and Auto Insurance Services:
Insurance costs can often put a strain on your budget, but Costco has partnered with reputable insurance providers to offer discounted rates on home and auto insurance to its members. 
When leveraging Costco's insurance services, you can potentially save a significant amount on your insurance premiums while enjoying the peace of mind that comes with comprehensive coverage. Costco's insurance partners are known for their excellent customer service and competitive rates, making it a smart choice for cost-conscious individuals.
Affordable Optical Services:
Taking care of your vision doesn't have to break the bank. Costco's optical services offer competitive pricing on eyeglasses, contact lenses, and eye exams. Choosing Costco for your vision needs can save you money on essential eye care services while still receiving high-quality products and professional care. Their optical centers are equipped with the latest technology and staffed by licensed optometrists, ensuring you get the best care at an affordable price.
Savings on Household Supplies:
From cleaning supplies to paper products, Costco offers a wide range of household supplies at affordable prices. Buying these items in bulk can result in substantial savings over time. By stocking up on essentials at Costco, you can lower your household expenses and keep your home well-stocked without overspending. Costco's wide selection ensures you have access to high-quality products at a fraction of the cost you would find elsewhere.
Final Thoughts
Saving money is always a top priority, and Costco understands this. With their commitment to providing quality products and services at competitive prices, Costco offers numerous ways to help you stretch your budget further. Whether it's buying in bulk, enjoying the affordability of Kirkland Signature products, or taking advantage of their catering and party planning services, Costco has your back.
By becoming a Costco member and utilizing these 12 cost-saving strategies, you can enjoy significant savings while still meeting your needs and indulging in the occasional celebration. So, why pay more when you can save with Costco? Make the most of your membership and start saving today!