Many people believe that fun activities are simply a way to keep kids entertained. However, there are actually many benefits to letting kids engage in fun activities on a regular basis. One benefit is that it might help them get better at solving problems.
When children play, they come across challenges and obstacles. So they need to think creatively and come up with fresh solutions to get past these.
Additionally, fun activities can also help kids develop important motor skills. Things like catching a ball or climbing a tree require coordination and fine motor control, which improves through practice.
Finally, research has shown that engaging in fun activities helps reduce stress and promote overall well-being.
10 Fun Things To Do For Kids
Are you looking for entertaining kids' activities? We've got 10 great ideas that will occupy them for hours.
Every child can find something to enjoy here, from arts and crafts to outdoor activities. So get going and have some fun!
1. Arts and Crafts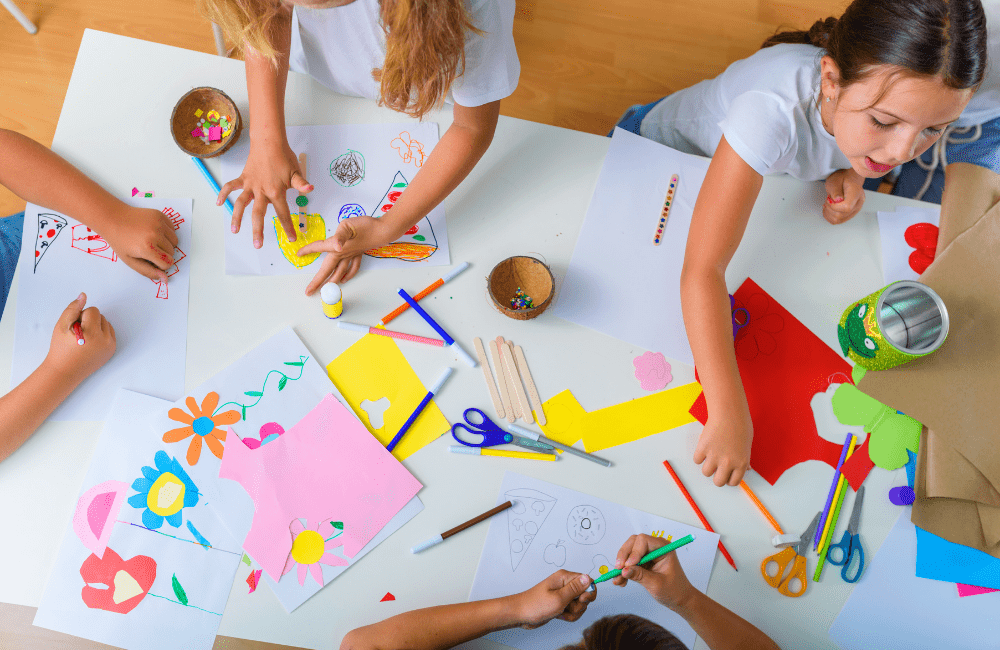 One classic activity that is always a hit with kids is arts and crafts. It's impossible to get bored because they can make such a wide variety of things. 
Additionally, it's a fantastic way to foster their creativity. To get started, all you need are a few supplies and some imagination!
2. Outdoor Games
Get the kids off-screen and out into the fresh air with some fun outdoor games! Whether it's hide-and-seek, tag, or something more active like football or basketball, learning these games is quite easy, and they are great for improving your kid's physical fitness.
Don't forget to prioritize your children's safety by providing them with essential safety gear, such as helmets, kneepads, and elbow pads, to keep them protected while engaging in these exciting activities.
3. Treasure Hunt
A treasure hunt is a fantastic activity to engage and occupy children. Give kids hints to find some tiny prizes that you've hidden around the house or yard. They'll love the challenge of solving the clues and getting their hands on the treasure at the end!
4. Scavenger Hunt
Scavenger hunts are another excellent way to keep kids entertained and busy, much like treasure hunts. Give them a list of items to find around the house or neighborhood, and off they go! They'll love ticking everything off the list as they find it.
5. Make Some Music
Get those creative juices flowing with some music-making! Music is always a hit with kids, whether banging on some drums, playing a few tunes on the keyboard, or just singing along to their favorite songs. 
Additionally, it's a fantastic way to teach them about beats and rhythm.
6. Dance Party
Kids love dancing around like crazy. So put on their favorite tunes and let them loose! They'll burn off all that excess energy in no time, and you might even join in yourself!
7. Movie Marathon
Sometimes all that kids need to keep them entertained is a good movie. Watch their favorite movies while bonding with one another. Pop some popcorn, and cuddle together on the couch.
8. Build a Fort
Kids love forts, no matter what! Whether it's made out of blankets or cardboard boxes, they'll love having their own little space to play in. 
Allow them to use all of their creativity as they construct their masterpiece, and then assist them in decorating it however they please.
9. Baking/Cooking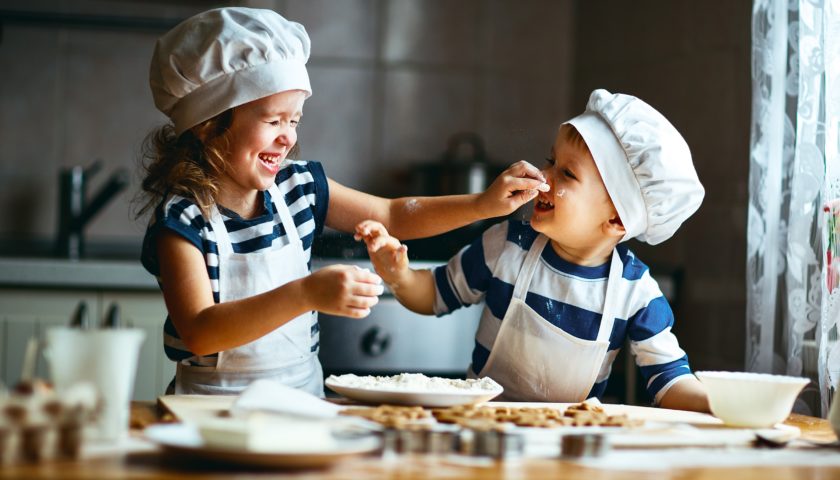 Kids love getting messy in the kitchen! Choose a simple recipe they can help with from start to finish, then sit back and enjoy watching (and tasting) their creations come to life. Everyone who is involved will undoubtedly enjoy it.
10 . Board Games/Puzzles
Classic games and puzzles are always entertaining for kids (and adults!). Dust off your old Monopoly set or break out that 1,000-piece puzzle and settle in for an afternoon of family fun.
Conclusion
Whatever you decide to do, remember that the most important thing is spending time with your family. These ideas are just meant to be suggestions – at the end of the day, it's up to you what you do together.
There are many fun activities for kids that can keep them occupied when they're bored. From playing pretend to go on adventures, there's something for every kid to enjoy.
With a little creativity, you can turn any situation into a fun learning experience for your child. What are some of your favorite things to do when you're bored?