Throughout the week, I throw links up on Twitter that look appealing. Here are the links from this week, all in one place: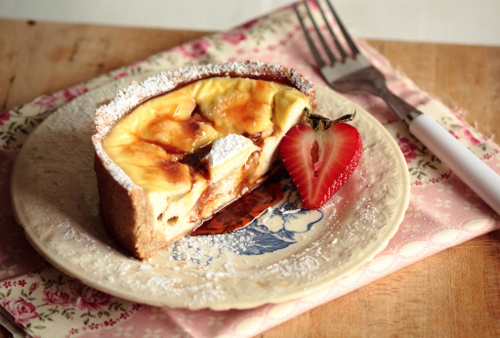 I'm not a fan of rhubarb, but this Rhubarb Custard Tart looks delicious.
According to this infographic mapping the satiety of food, the best snack you can have to feel full is an orange.
Interesting tip from 20 Things You Can Use Twice Before Tossing: "Butter Wrappers: Once you've removed a block of butter from its wrapping, place the wrapping in a plastic container or bag and refrigerate. Use it to grease baking pans."
Yes! Owl Bookends.
A good organizing idea: Use a Tic Tac container to store bobby pins.
And finally, make your own hand sanitizer instead of buying the alcohol-heavy stuff.
Have a great weekend!