It's Mother's Day on Sunday. I'm not sure how brunch/breakfast got associated with this particular holiday, but you'll get no arguments from me. Here's a round-up of some brunch ideas to pamper your Mom this year: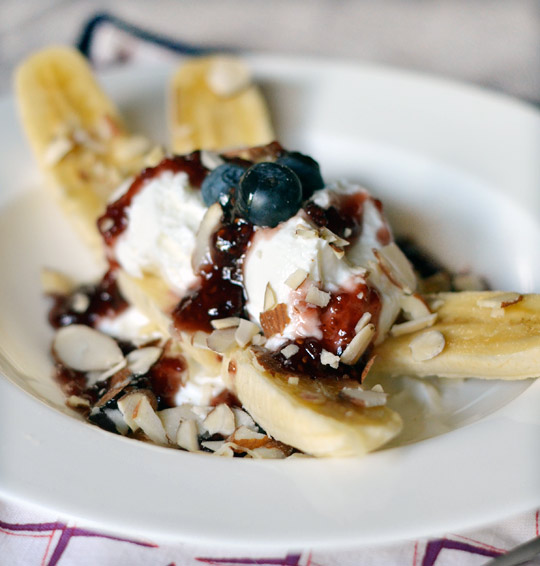 Banana Split with Yogurt and Jam.


Egg Cups with Spinach and Red Onions.


Pancake Love.


Blackberry Scones.


Mascarpone French Toast With Warm Blackberry Syrup. (Using homemade mascarpone?)


Baked Eggs In Avocado.


Or for a lighter option, try Baked Eggs In Bell Pepper Rings.
Happy Mother's Day!