Are you tired of feeling cramped in your tiny apartment? With real estate prices on the rise, many are being forced into small living spaces with even smaller bedrooms. And let's not forget the challenge of organizing a minuscule bathroom! But fear not, because our friends at Royal Craft Wood have some amazing tips on how to make the most out of your small bedroom. Say goodbye to clutter and hello to a cozy, organized space that you'll love. Let's dive in and transform your small bedroom into your dream oasis!
When it comes to organizing a small bedroom, it's easy to feel like you're playing a game of Tetris and constantly running out of space. But don't worry, there are plenty of ways to get creative with your storage solutions and maximize your square footage. With some clever tips and tricks up your sleeve, you can turn your cramped quarters into a cozy haven that feels anything but small. Let's dive in!
Ready to create a fresh, new space? First, say goodbye to any items you no longer need or use. Anything from old clothes to dusty books can go! This step will free up valuable space and give you a clean slate to work with. After decluttering, it's time to dive into organizing what's left. 
Let me share with you one more little secret for maximizing your storage space. When it comes to your table or closet, don't forget about the trusty drawers! Trust me, they can hold a ton of items. The key is to utilize the right organization tools. Consider investing in some adjustable drawer dividers or wooden organizers (check out this helpful links) to keep everything tidy and accessible. With a little bit of planning and these nifty tools, you'll be amazed at how much you can fit into those drawers!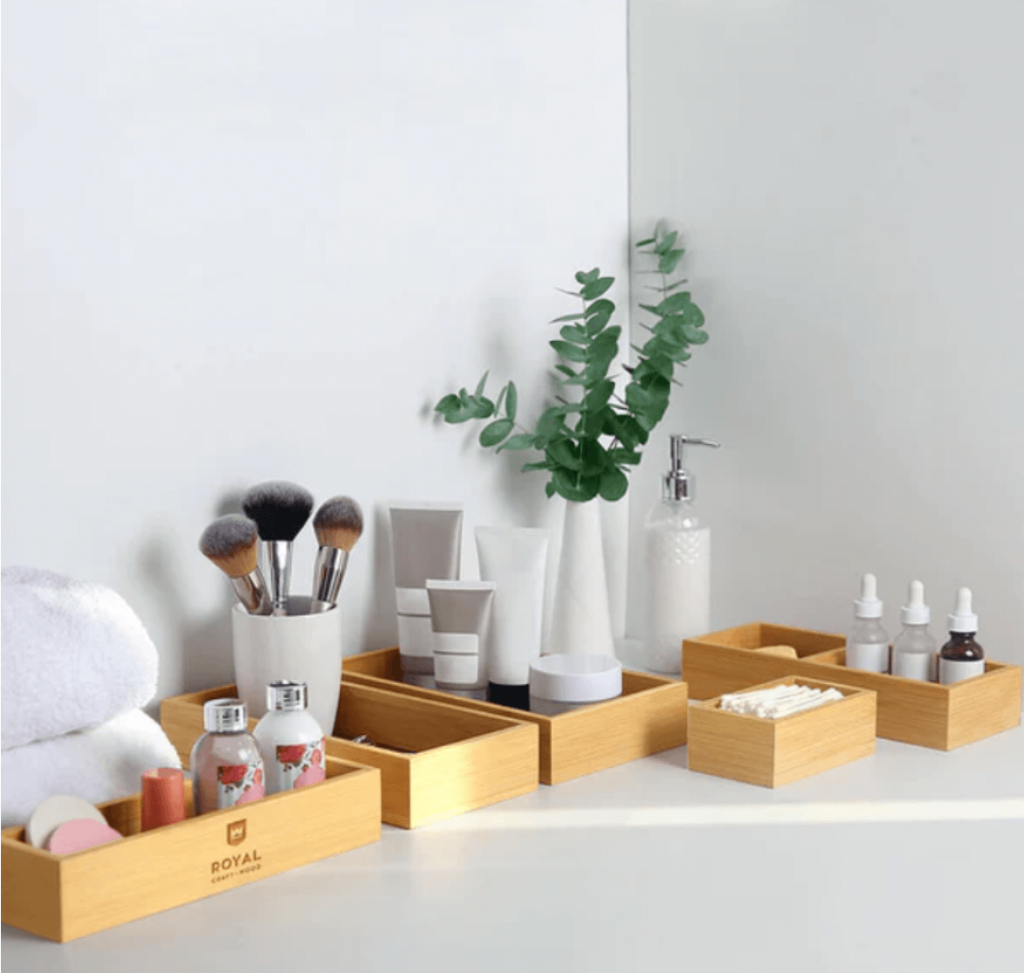 Looking for a clever way to keep your small bedroom organized without sacrificing style? Look no further than furniture that pulls double duty as storage space! Beds with built-in drawers provide a discreet spot for extra linens and pillows, while dressers and wardrobes offer ample storage options for your favorite clothes and accessories. And why stop there? Wall-mounted shelves are perfect for displaying your favorite books and trinkets without taking up valuable floor real estate. With these clever storage solutions, you'll have plenty of room to stretch out and relax in your cozy, clutter-free space.
Why not try clear plastic containers to store shoes or clothing out of season, under the bed or in a closet corner? Stackable baskets work wonders for socks and underwear. Hang up shoe organizers to corral school or art supplies and use over-the-door racks to hold coats and jackets. And if you want to add a little flair to the walls, use some cute wall hooks to keep your jewelry organized while making your room look fabulous!
The good news is that you can actually use vertical space to your advantage! Take advantage of tall shelves or bookcases next to your bedside table or against a wall by your windowsill. This way, you can utilize every inch of your room without making it feel cramped. With just a bit of creativity and some easy-to-follow strategies, you can transform even the tiniest bedroom into a functional and organized haven that looks great!
Do you ever feel like your room is just a mess and it's bringing you down? We totally get it. But fear not, because organization can be your saving grace! Trust us, a decluttered and tidy space can work wonders for your mood and overall happiness. Don't know where to start? Remember our tips for organizing small bedrooms and get ready to welcome some much-needed zen into your life. Sweet dreams are just a few steps away!